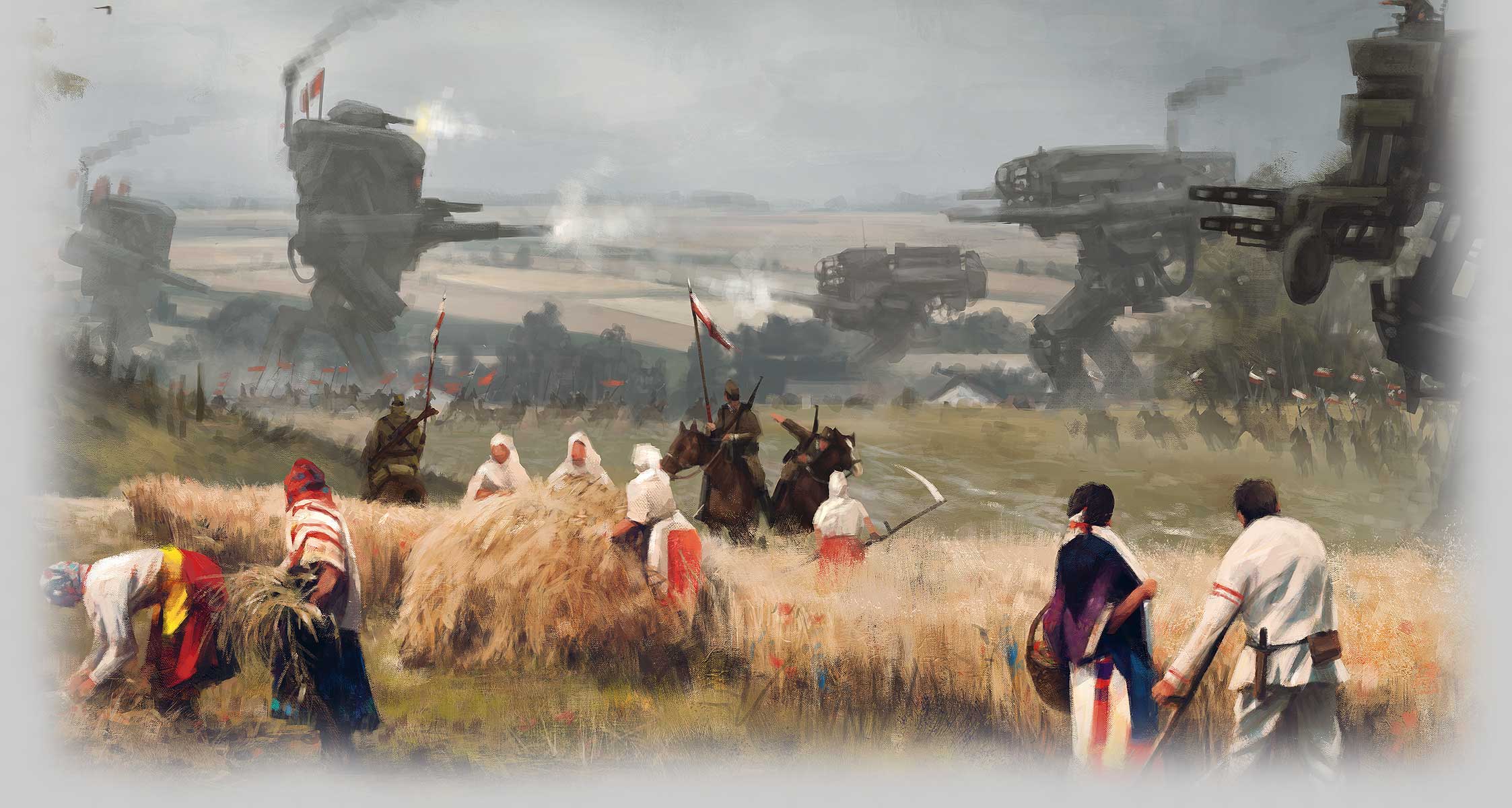 The Tabletop Spotlight is on Scythe!
I hope you're ready for a look at what could have been in an Alternate History game based on the aftermath of World War One – It's Scythe!
Scythe is a game that takes place in the 1920's, after the great war. A City-State dubbed "The Factory" was supplying the war machines for everyone and has shut it's doors. Now the surrounding countries are in recovery mode – but the shadow of war still lingers. Players take the role of the leader of a country who is trying to reclaim some of their former glory. You're job is to gain territory, harvest resources, recruit more units and eventually obtain your giant mecha to secure your position in history!
Each faction has their own unique starting position and skills. It really does keep the game interesting because of the asymmetrical game play. And if you think that just because you've played a faction once that it plays the same way every time, well, it doesn't! Players choose how to expand and complete objectives. Also, because the upgrades can affect things like your efficiency in different areas, the faction you played this time may end up vastly different next time. And to top it off, some of the combat encounters also have a random element to them as well.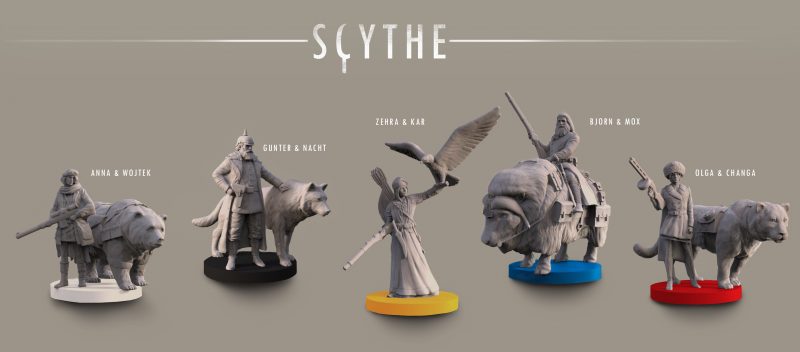 Scythe also has a really great action system that keeps the game moving – something I really appreciate. If you've got a friend or two that really likes to think about their turns (or perhaps you're that friend) then this game is perfect for you! The system really does cut down on the "down time" and keeps things flowing. After a few "rounds" of the game you'll get the hang of it no problem.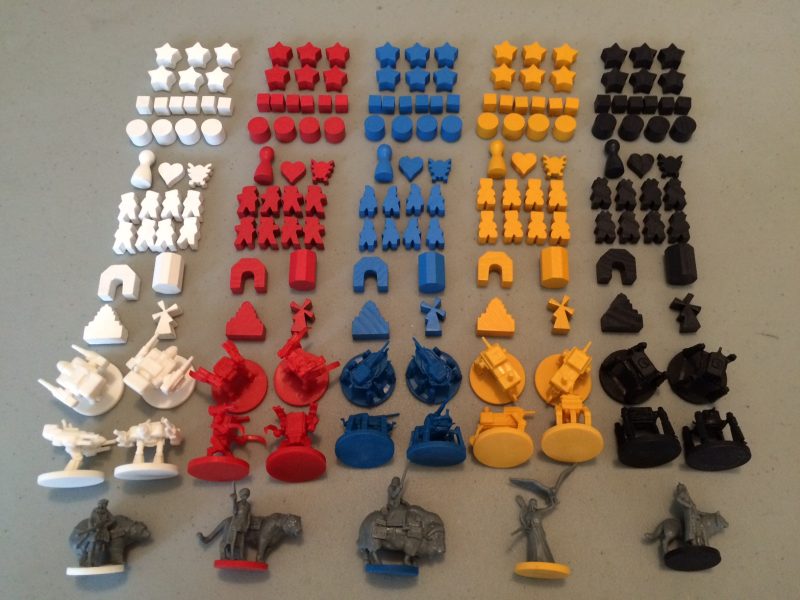 Overall, Scythe is a really unique and fun game. It may be a little dense at first glance but once you start playing and grasp the concepts it's a great game to play. Plus – GIANT MECHA! C'mon! That alone is worth the price of admission on this one. It's out now so go check it out!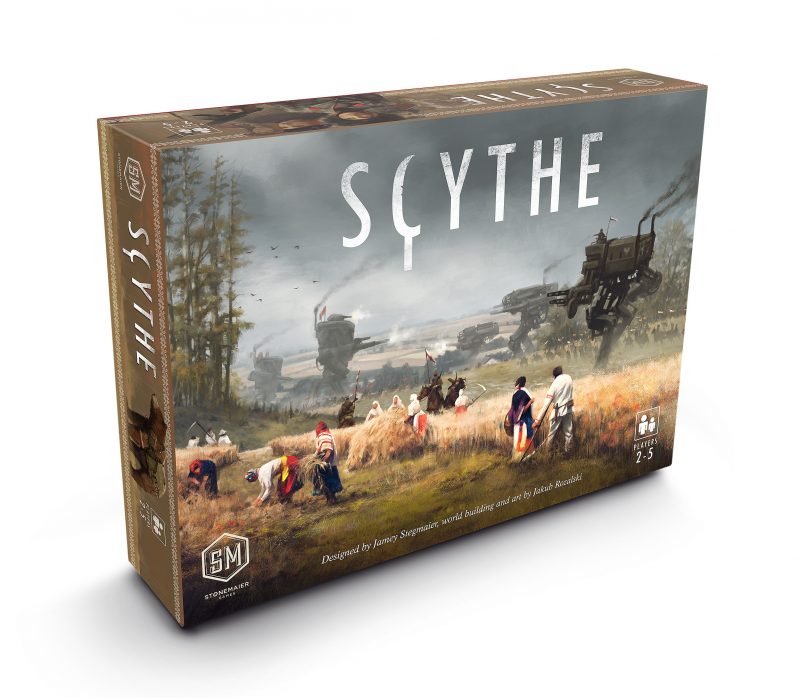 It is a time of unrest in 1920s Europa. The ashes from the first great war still darken the snow. The capitalistic city-state known simply as "The Factory," which fueled the war with heavily armored mechs, has closed its doors, drawing the attention of several nearby countries.

Scythe (1-5 players, 115 minutes) is a board game set in an alternate-history 1920s period. It is a time of farming and war, broken hearts and rusted gears, innovation and valor.
Europa. 1920. Giant Mechas. DO IT!