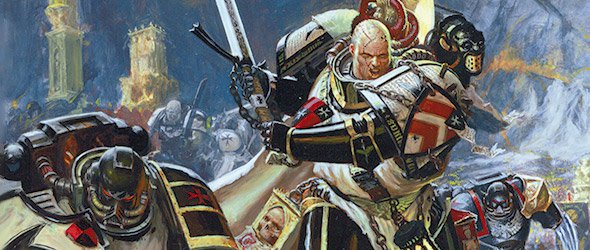 Games Workshop's new retro release has been spotted. Check out the next wave of classic miniatures!
via Games Workshop Coventry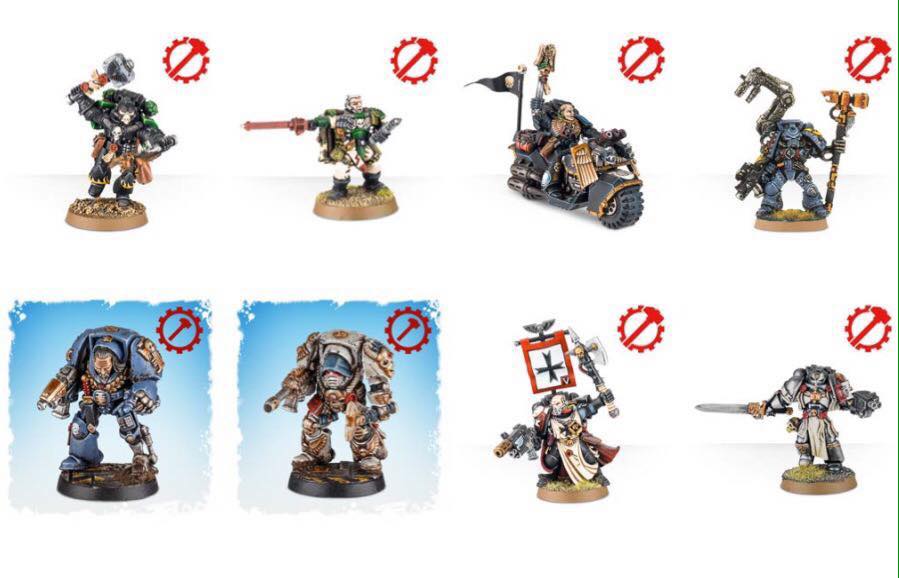 "The next range of made to order models- Space Marines !!!! Available to order instore from Boxing Day!"
Games Workshop certainly went back in the archives for this one with a pair of Inquisitor models from way-back! We also see a returning of a couple of classic characters in the form of Chaplain Xavier and Veteran Sergeant Naaman. We also have a classic Space Wolf Iron Priest, the venerable old school Bike Chaplain, a Black Templars Captain with combi-melta, and a Grey Knight Justicar.
In case you're wondering, yes those two Inquisitors are on 25mm bases – and are probably "slotta bases" as well. That brings back some memories!
Don't forget Games Workshop is still taking suggestions for models from the "Order" factions for Age of Sigmar (aka the mostly Good Guys from Warhammer Fantasy).
So what do you think of this new batch from Made to Order? Which model is your favorite?