The Bell Tolls for Carrie Fisher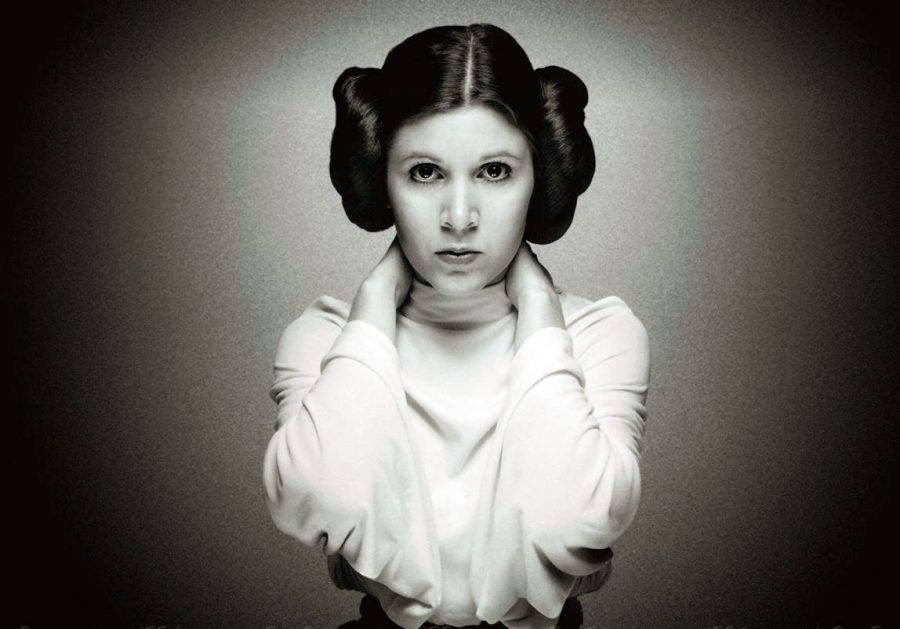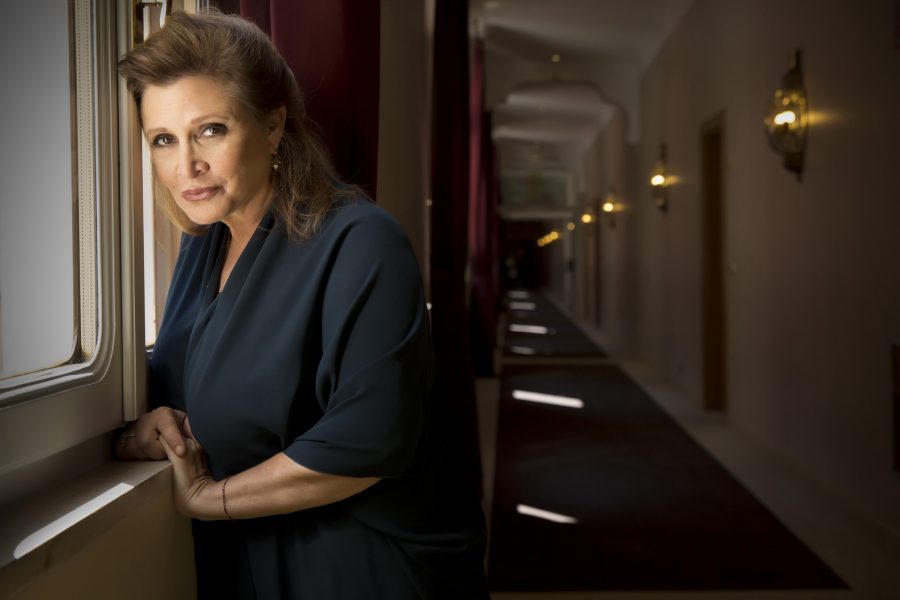 The actress and advocate died yesterday at age 60.
She drowned in the moonlight, strangled by her own bra.
Carrie Fisher was born in Los Angeles in 1956 to Hollywood royalty – her mother is Debbie Reynolds, her father Eddie Fisher. She took her first acting role at age 15, and made her film debut in 1975 in Shampoo. She studied at the Central School of Speech and Drama in London for a year.
She was thrust into the spotlight when she was cast as Princess Leia Organa of Alderaan in 1977 – she was 19. It wasn't her first choice role. She told told the Guardian a few years ago…
I would rather have played Han Solo. When I first read the script I thought that's the part to be, always wry and sardonic. He's always that. I feel like a lot of the time Leia's either worried or pissed or, thank God, sort of snarky. But I'm much more worried and pissed than Han Solo ever was, and those aren't fun things to play … I had a lot of fun killing Jabba the Hutt. They asked me on the day if I wanted to have a stunt double kill Jabba. No! That's the best time I ever had as an actor. And the only reason to go into acting is if you can kill a giant monster.
She reprised her role as Leia in 5 more Star Wars films, and had a successful career as an actress, writer, and producer. She brought intelligence and humor to her onscreen roles – whether she was taking on an evil galactic slug, shooting fire at a couple of wayward blues men, or being a friend, mentor, or parent in a drama.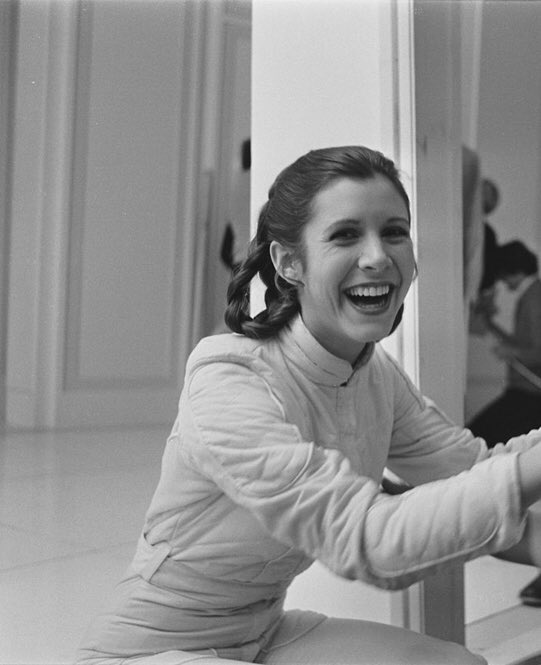 She was also an outspoken advocate for mental health. She was open about her bipolar diagnosis and issues with addiction at time when it wasn't spoken about, paving the way for many advocates that came after her. Her memoirs focus on how both had impacted her life. She spoke about her experiences with bipolar disorder with a degree of frankness and honesty that helped remove some of the stigma caused by the diagnosis.
She was recognized with a Women of Vision Award by the Women in Film & Video in 2005, and achieved a Lifetime Achievement in Cultural Humanism from the Harvard Humanist Hub this year.
Renowned throughout a literary career spanning decades for her bravely honest and deeply funny style, Ms. Fisher's work humanizes a popular culture obsessed with celebrity, and helps readers laugh at the absurdity of contemporary society and relationships. Her forthright activism and outspokenness about addiction, mental illness and agnosticism have advanced public discourse on these issues with creativity and empathy.
She routinely spoke out against the ageism and body shaming that is prevalent in Hollywood today. Like this interview from last year where she turned a question about her weight loss for Episode VII on its head…
Subscribe to our newsletter!
Get Tabletop, RPG & Pop Culture news delivered directly to your inbox.
She was a role model who lived her life in a funny, almost fearless way. She spoke her mind and didn't sugar coat hard truths – even about herself. She was an amazing human being, and she will be greatly missed.