BtGoA: New Starter Coming in January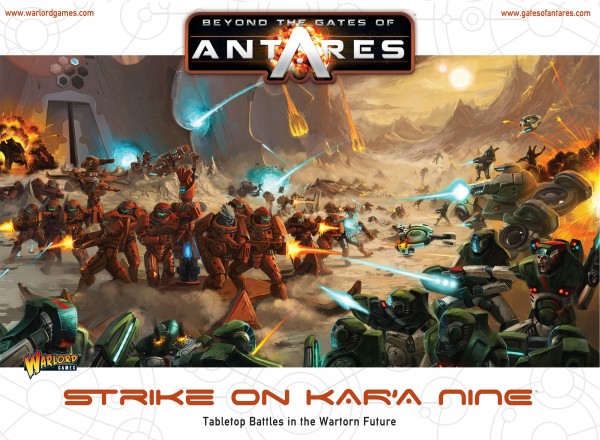 Warlord Games has a new Starter Set for Beyond the Gates of Antares – coming in 2017!
Interested in Warlord's Games Beyond the Gates of Antares but not sure where to start? Well coming in January of 2017 a new starter set will be available – and you can order it now:
via Warlord Games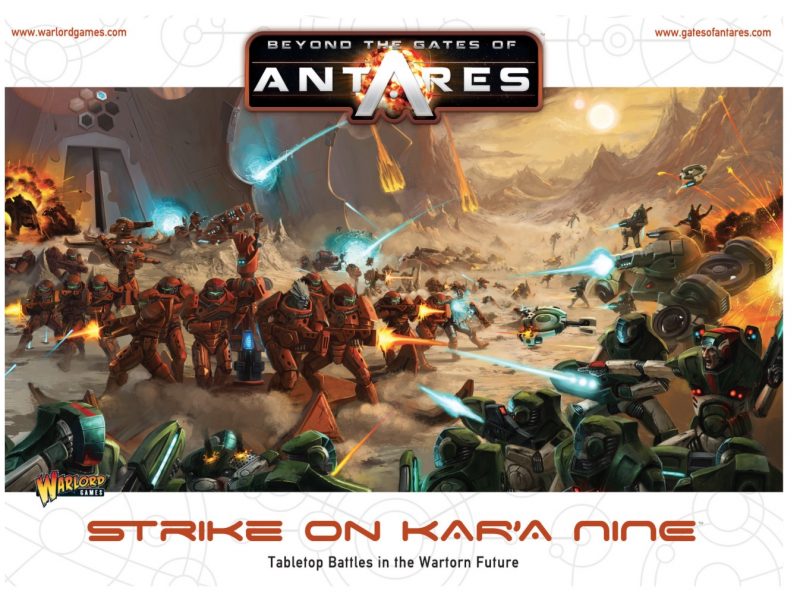 New for 2017!
Strike on Kar'A Nine is a new introductory set for Beyond the Gates of Antares containing forces for both the Algoryn and the Concord, with dice, rules and templates plus a fold-out battle mat and cut-out terrain – everything you need to get started with the game.
Thanks to the order dice draw system, every battle is a tense affair with both players constantly being involved in the action. Both epic defeats and narrow victories will be enjoyable when you venture Beyond the Gates of Antares. Prepare yourself for an exhilarating adventure!
The full colour Getting Started book is designed to coach you through, making your first steps as exciting and as simple as possible, with a series of scenarios that gradually introduce the mechanics of the game. Each scenario introduces new rules, culminating in a final battle using everything in the box where you will be able to use all you have learnt.
Subscribe to our newsletter!
Get Tabletop, RPG & Pop Culture news delivered directly to your inbox.
Featuring the new plastic Algoryn troops and providing great value at only £35 / $49.99, the contents offer the core components for players to start or expand either their Concord or Algoryn forces for larger games.
Strike on Kar'A Nine contains:
1 64 page mini rulebook
1 44 page Getting Started Book
6 Order dice (3 Maroon & 3 Olive Green)
1 pin marker frame
1 blue templates frame
15 Algoryn troopers
10 C3 Concord troopers and spotter drones
2 C3D1 Concord Light Support Drones
1 set of polyhedral dice
1 paper battle mat
2 cut out scenery sheets
It's Algoryn vs Concord forces on Kar'A Nine!