D&D: Revised Spell Decks – GF9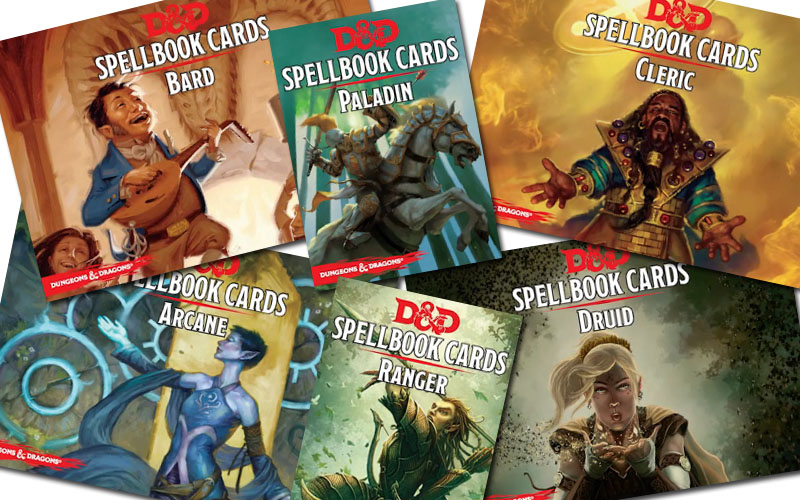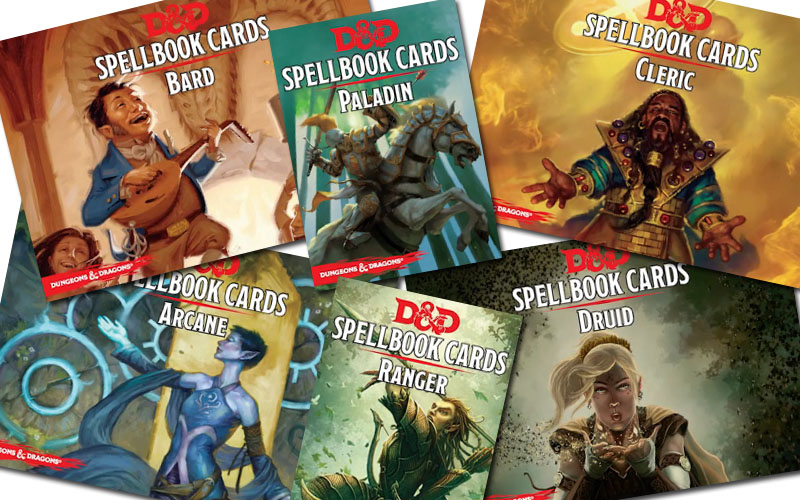 This holiday season, why not get a card you'll actually use — revised spell decks from Gale Force Nine.
Ring in the new year with revised spell decks from Gale Force Nine. They're combining a number of the add-on packs with the main decks to give you everything you need in one place.
This latest update combines the core and archetype cards into one set to make it easier to get most of them, as well as including new cards that cover the spell-like features of the new races from Volo's Guide. So if you're looking for a set of game-aids to keep all your character options in order, GF9 has got you covered with their revised decks, now up for preorder.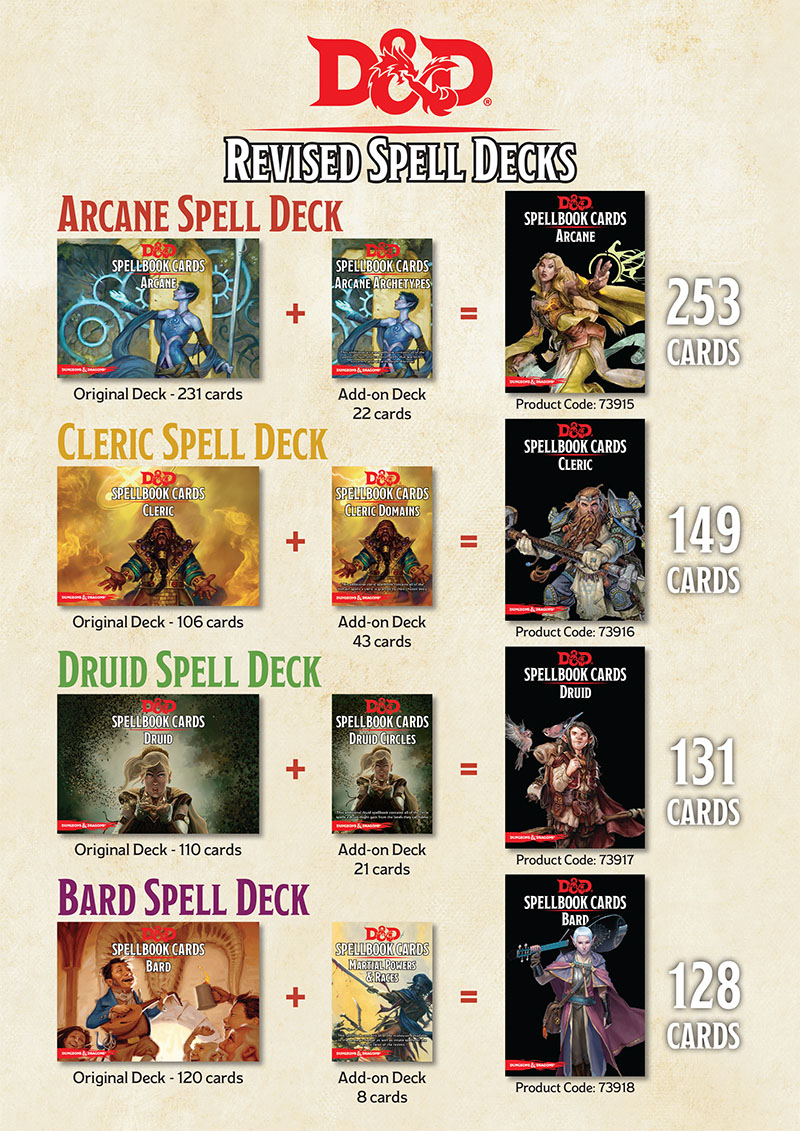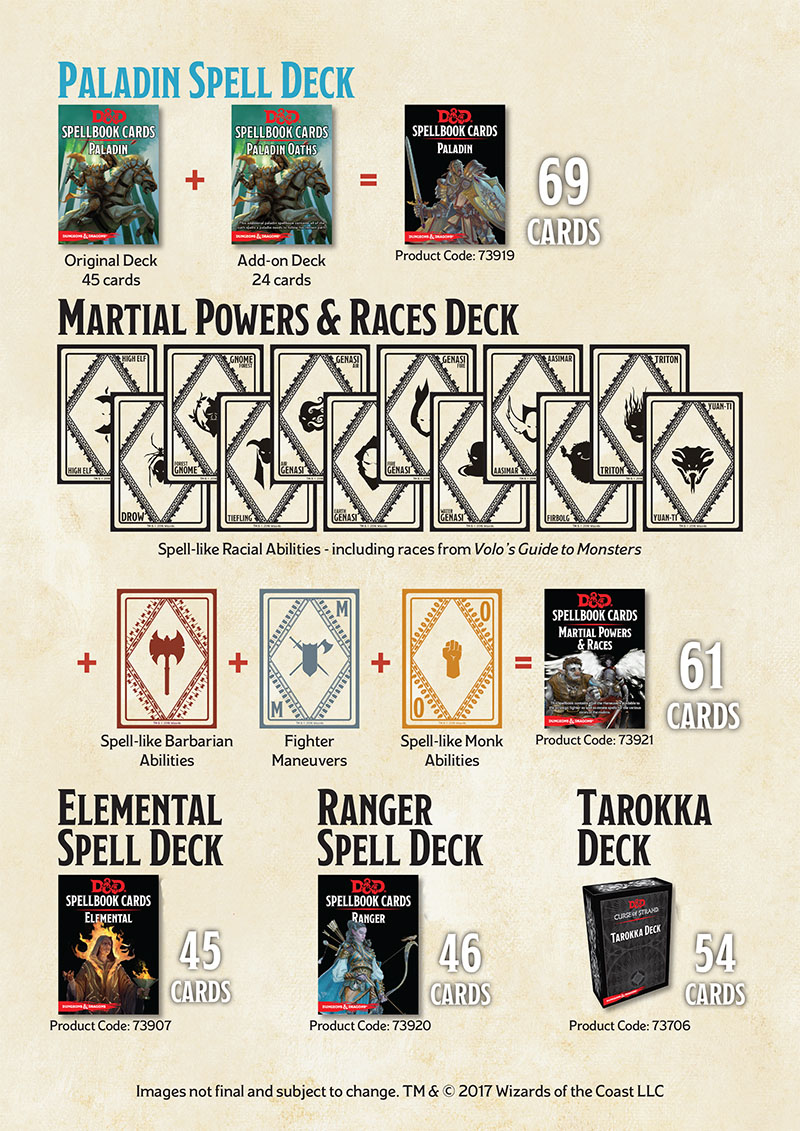 ~Grab em the next time your party stops in town for fresh supplies.