Geekery: Gothic Light Show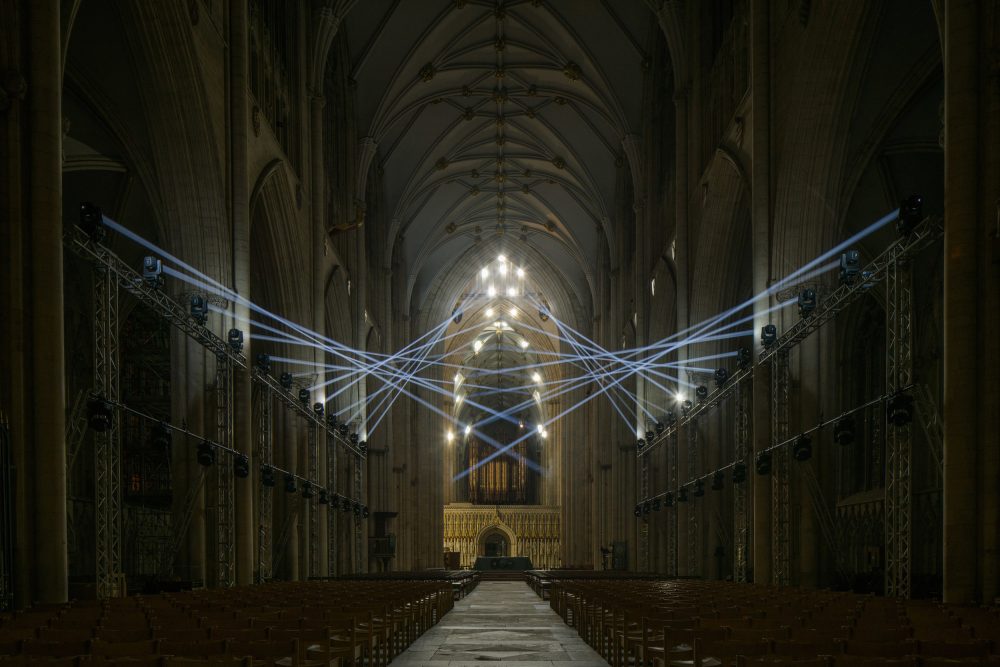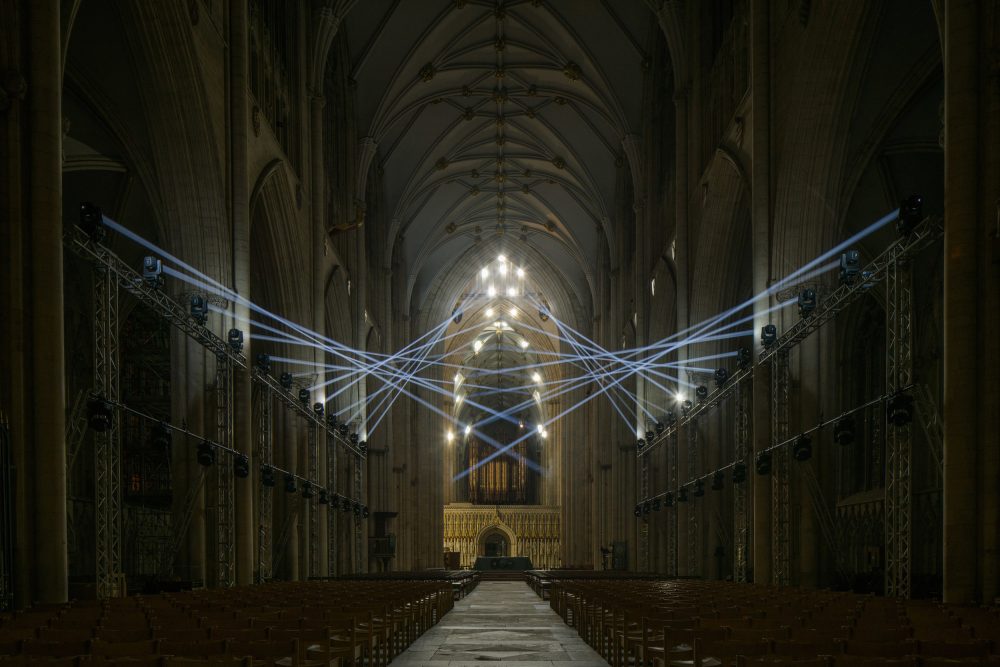 Watch light re-define an age old cathedral with the help of some heavy duty tech.
Light Masonry is an installation by Jason Bruges Studio – rows of choreographed lights illuminate centuries old York Minster. It gives the architecture and stone masonry an otherworldly quality. The studio's description:
The artwork is founded on the construct of creating a secondary layer of dynamic, temporal and ephemeral architecture sculptured from light. Inspired by the continuous crafting and iterating of the layers of work by the Minster's stonemasons, the studio has investigated the relationship between the vaults, light and the audience. Drawing upon the ceremonial nature of the space, the studio has created a synchronized procession of light that highlights and explores the nave as a choreographed architectural experience.
Take a look for yourself…
The set up as 48 narrow focus lights on a custom rig that runs off Cinema 4D.

Check out more from the studio here.