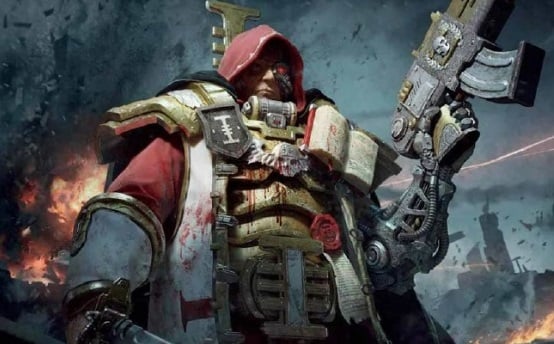 Goatboy here again with ten things you need to know about Codex Imperial Agents.
Isn't it a lovely set of weeks to be a 40k fan/player/hobbyist. We finally got rules for the Traitor Legions and we even get a bunch of new rules for the Imperium side of things as well.  As we all know from the leaks there is a new book heading our way before Santa comes crashing through or chimney bringing boxes of plastic crack.  The Imperial Agents book is a very strange book with a set up that doesn't feel like anything else out there.  In fact it feels a lot more like some of the old school way of army building but I will go into that when I break down a top 10 list of things that are both good and some things that feel very sad indeed.  With that – let's jump into the stew that is the Imperial Agents.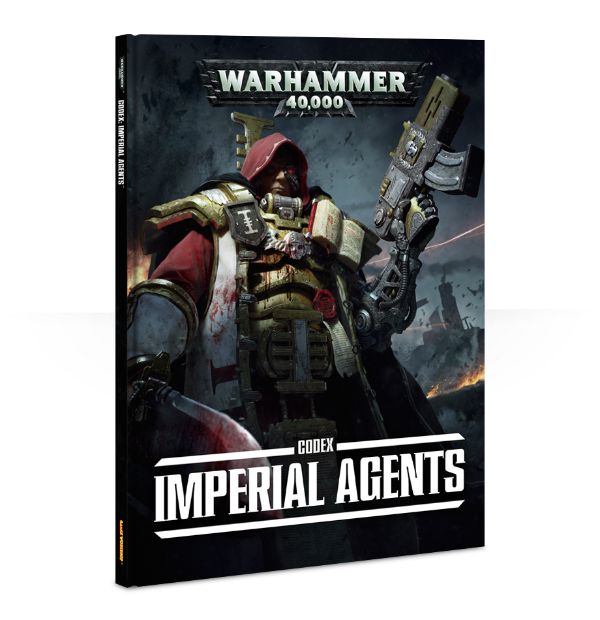 10. Detachment-palooza: This book isn't full of formations (there are few) – but instead it is full of detachments.  Basically most of the choices are like small allied detachments with very specific units for their builds.  This feels very odd when you could have just made a formation and called it the same thing instead of some kind of odd detachment/force Org.  To give an example – there is the Mechanicum detachment that is basically the plastic Imperial Tech Priest with a unit of servitors.  Instead of just saying – here is a formation with some extra rules it is listed as an HQ choice and a single Elite.  It is just that the only elite is the Servitors.  And the only HQ choice is the Tech Priest.  Sure they get the Omnissah rules from the Ad Mech side of things – but it is only 2 units so how good are those rules going to be?  And why would you even add this to an army?  It just doesn't make a ton of sense and feels more so tacked on to give some fluff/roleplaying options.
9. Death From the Skies Returns: Hey remember the Death from the Skies book that came out?  You know the one that no event really uses the rules?  Well now have a detachment that sorta has some of the rules with reserve manipulation for you and you can force your opponent to have a -1 too.  Make it just an single HQ choice plus a Valkaryie.  That HQ choice is the Officer of the Fleet and he no longer auto does stuff and instead has to role a leadership check.  Very weird and another detachment that isn't just a formation of X.
8. Imperial Psykers: There is a new Wyrdvane conclave like thing – but it gives you the option of having an Astropath lead it.  Again it is a detachment that isn't a formation.  It has tweaked rules in that the "leader" caster harnesses on a 3+ if they are near a bunch of Wyrdvane psykers.  Sure it is interesting but the AM formation seems a heck of a lot better as you can burn through those psykers and this one you don't want to lose the leader due to an unfortunate Commissar murder.  The Astropath is the cheapest Level 2 psyker in the game right now so that is pretty neat with this detachment.
7. Legion of the Damned in print (finally):  Their rules are changed in that they don't get nearly as many options on the sarge (no more combi-grav).  They did get an update in that they can just choose to come in or not come in from reserves so if you army uses them this is a nice big update.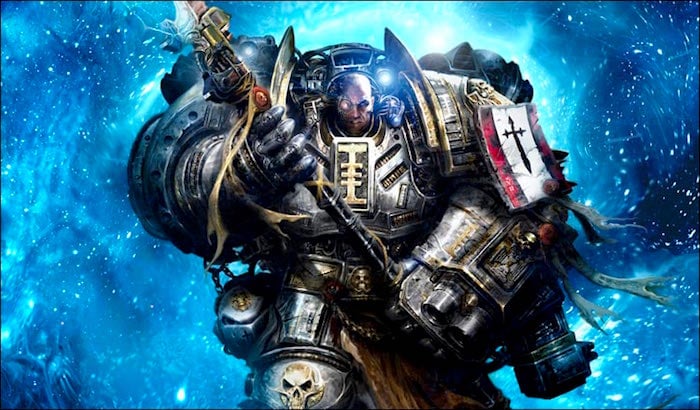 6. Little Grey Knights: Hey you know that GK Detachment that lets them have a chance to come down turn 1?  Did you like that but thought – man I just want less options and no HQ choice?  Well guess what – you get that now in this book.  I am not sure why this one would be taken but it is a way to get a Land Raider smashed into an Army that can't buy one for when 8th edition comes out and Land Raiders are amazing.
5. Old-school Deathwatch: Hey, if you don't want to take one of the Death Watch formations you can just get a single unit of Death Watch Veterans to slap onto an army somewhere.  So like if you didn't want to take a helpful HQ choice or Terminators that give you fearless, or bikes that let you split fire, or just like have a ton more options.  I don't really understand this as they could have just thrown in the Death Watch Formation.  I guess they didn't want to reprint more Death Watch rules so that makes more sense.  Just an odd add on.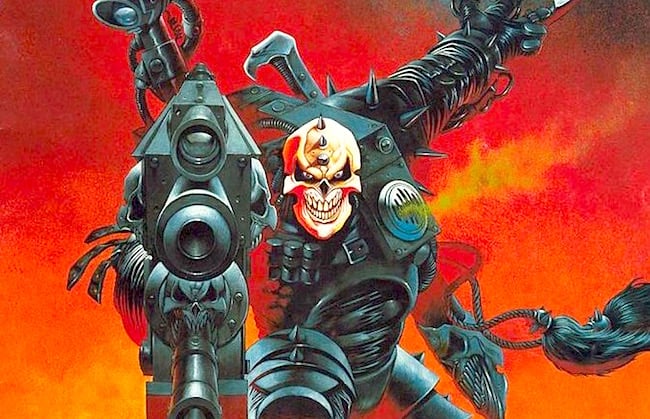 4. Officio Assasinorum: Hey if you never bought a campaign book with the Imperium in it then you finally get more Assassin rules.  I guess that is a good thing to have for those who wanted those rules and didn't buy the other 3 things that have them in there (White Dwarf, Campaign book, Board Game).
3. No Sisters of Silence or Custodias Rules: This gives you an idea that this book was printed before those rules were finalized.  I would think this would be perfect for them.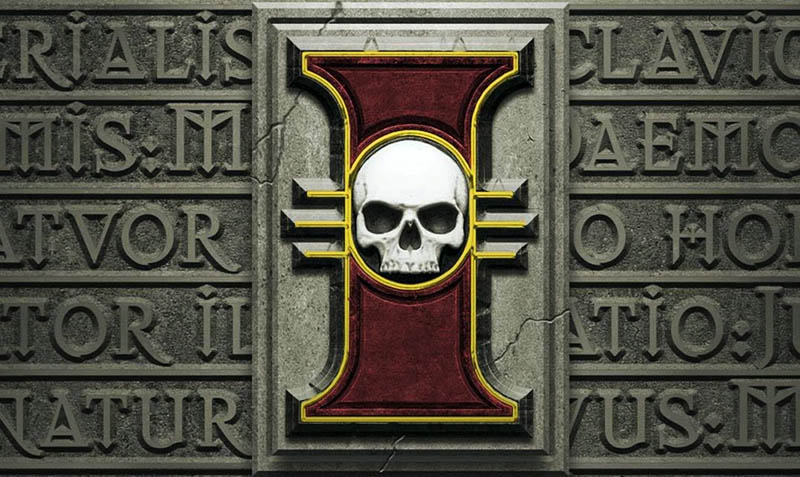 2. Inquisition is Changed: Some interesting changes from GW here. The FAQ question on if Servo Skulls stop GSC ambush is answered by removing Servo Skulls.  Let that sink in a bit and think about all the armies that now get their Scout move back and all those Eldar Armies that release their captured Inquisitor.  Grenades are staying the same so while it is awesome we lost the Skulls, the Grenades are still pretty nutty.  Coteaz stays the same as well – so no changes there.  The Acoloyte unit has a major change by losing all the extra Characters like the Death Cult Assassins, Crusaders, etc.  They also lost the Psyker unit so no more cheap little single WC batteries that shot out auto hitting Psychic Shrieks.  The Space Monkey and Daemon Host are still in but you can only add them to a group if you take the big Inquisition formation that combos everything from Sister options and all the old things into one big unit that no one can leave.  Heck this formation even pulls in some other guys based on the type of Inquisitor you take.
1. The Sisters are HERE: The ladies finally see a modern codex in print.  It has most of their rules (more about that in a bit) and even includes the small sorta Allied detachment thing this book likes to throw in as well as a new "force org" style detachment that has some extra rules.  One of the big changes is the move of the Minostrium Priest is no longer a 1-5 choice and instead is a single HQ choice.  This is pretty big as a few non psyker Death star lists like to use this guy as a "reroll save" combo that didn't need psychic powers to activate.  The next biggest thing and probably the meanest thing out of this book is that I didn't see the Saint anywhere.  This lady is one of the meanest characters in the game and it is sad thing to see her go.  I looked online and she is still available so I am wondering if there was a mold issue or just a push to remove her hit and run gifts.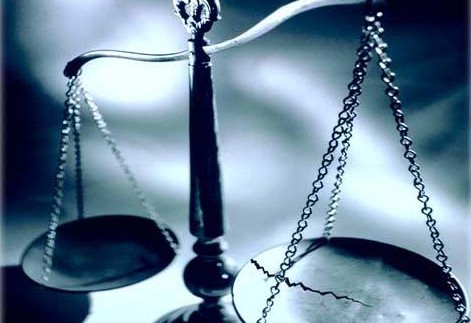 Overall this is an odd book.  I am happy to see some things condensed into this book but it feels like a bit of a let down after the Traitor Legion gift we got earlier.  I do like the loss of Servo Skull as it was annoying always seeing a captured Inquisitor on the field in a lot of games.  That cheap of a "counter" to ways specific armies worked was not a balanced set of rules.
~Hopefully we see how 8th is shaping up and maybe this book makes a bit more sense.