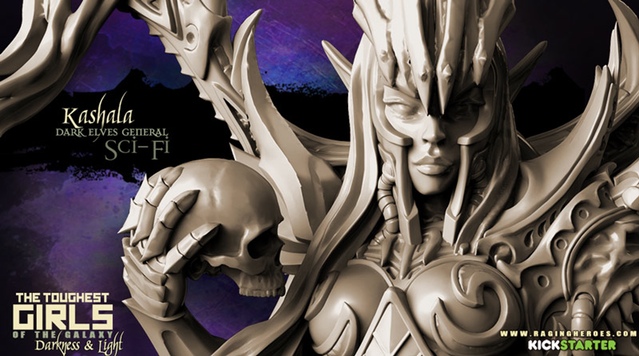 The first model to be released from their latest Kickstarter is a beauty… and a beast!
Finally, the Manticore is reissued in a new 2.0 version. The formidable beast has been remastered. But the most exciting part is the brand new rider, since it's no other than Lady Kashala, the Dark Elves general from the TGG2 Kickstarter! This beauty for Evil Armies becomes the very first model ever to be available from the TGG2 Kickstarter, as the rest of the range will be released in 2017, while Raging Heroes continues to deliver their amazing detailed minis to their backers.

The rider's legs are separated from the torso so that another one can be substituted if desired, and the Manticore can be customised with our Shedu/Sphinx Head.

Product details:
28 mm scale (140 mm from bottom of base to tip of wings, Wingspan 150 mm)
40mm base
Resin
Kit Includes:
Remastered Manticore
Lady Kashala (completely independent model)
Scenic Base