Sororitas Canoness Veridyan: Unboxed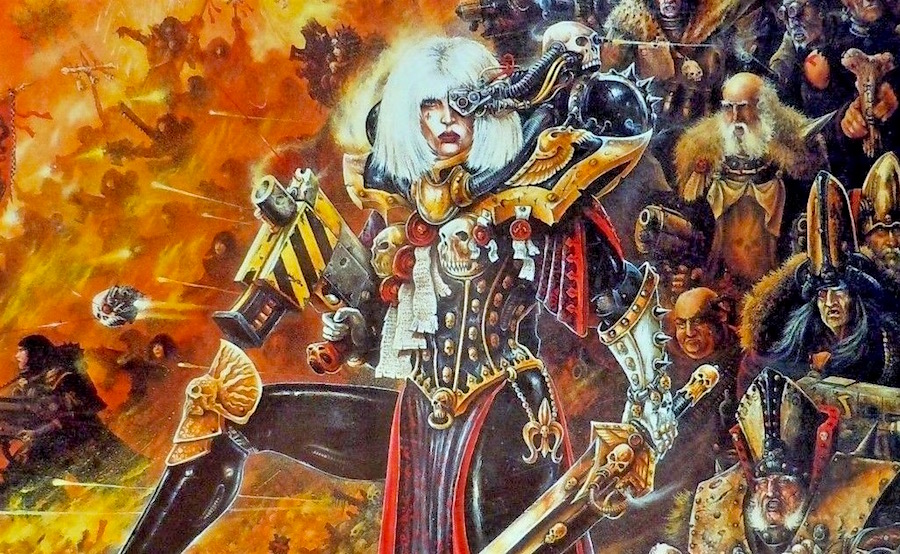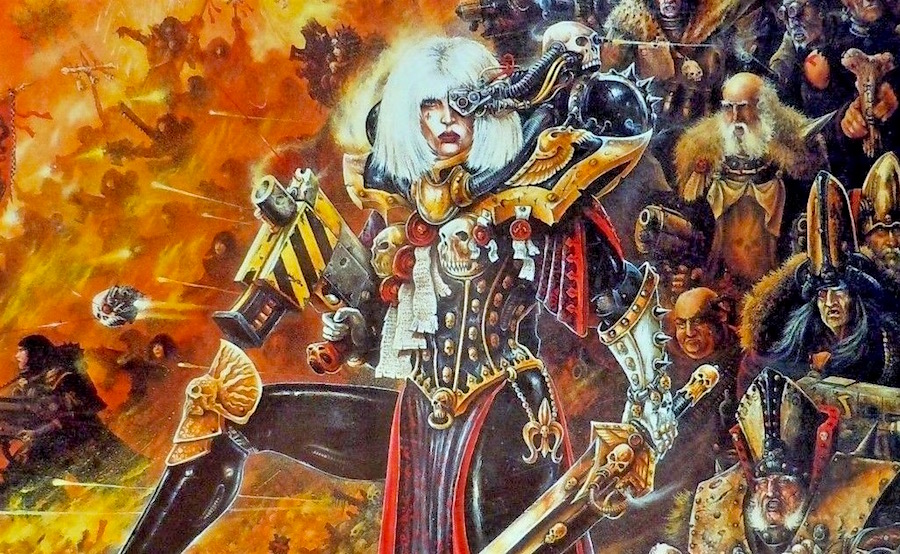 The new Sisters of Battle Canoness Veridyan is here. Look how good she is unboxed in Finecast.
First off if you missed it last month at the end of Warhammer TV's dust bins video the remark heard round the world was uttered: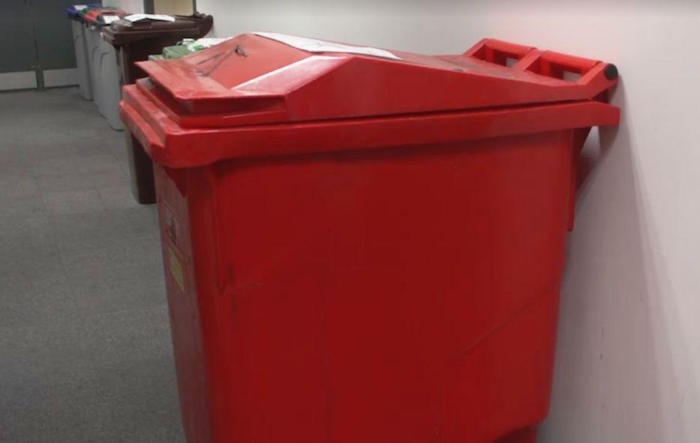 "Cool this isn't released for months yet. <Long Pause> Plastic Sisters of Battle!" ~GW Eddie
And now the first new Sister of battle in ages is here, but she's not plastic however. Coming to us via the old 2nd Edition Codex Cover, this miniature is based off the Iconic John Blanche Art!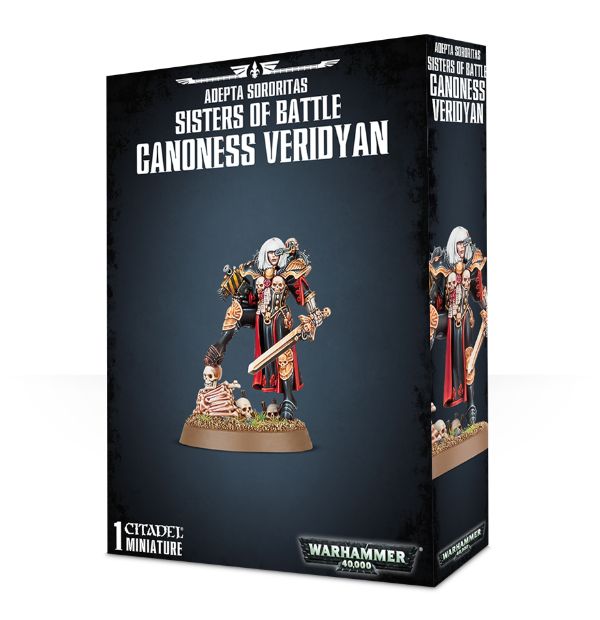 Now GW says she won't be THAT hard to score as retailers had previous reported. So you may be able to still score one this weekend.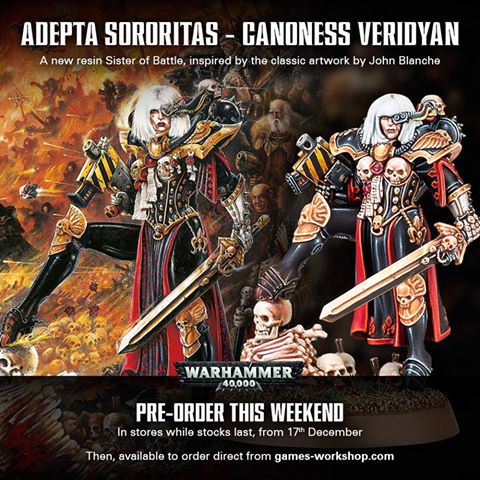 "We had a lot of questions about this new Canoness yesterday (no huge surprise there, we know lots of you have been faithfully waiting a long time for a new Battle Sister).

A lot of you were worried that you wouldn't be able to get hold of one, but don't worry; we don't want any of you to miss out. While she's going to be in stores for a limited time (from the 17th) she will be available to order direct from our online store for the foreseeable future, so you'll all have the chance to add this heroine to your collection.

The Emperor protects"

Subscribe to our newsletter!

Get Tabletop, RPG & Pop Culture news delivered directly to your inbox.
We really wanted plastic sister of battles, but for now at least it looks like we're getting a resin one (Finecast)?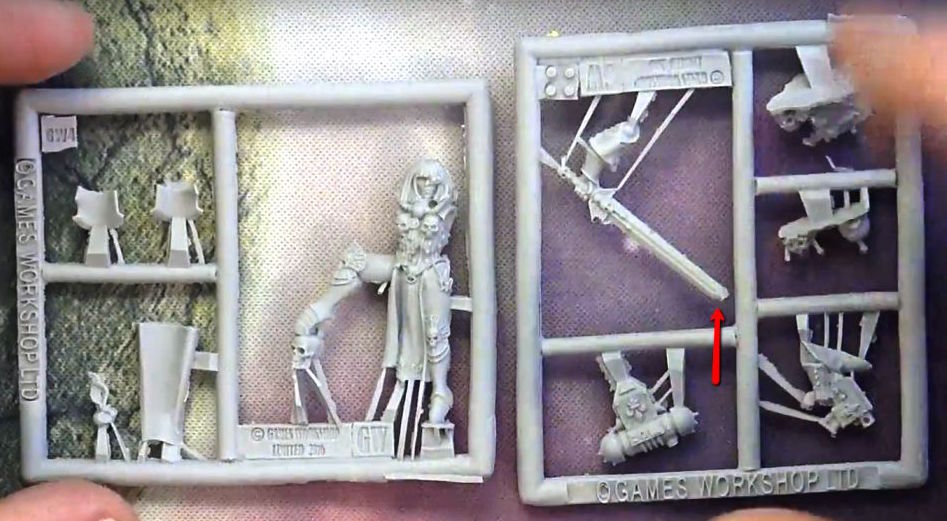 You're going to have to workout all your hobby muscles on this one because at first look this model on sprue may need lots of work to not only safely cut out the parts, but to also trim them. The sword also came bent on mine, and I'll admit I don't know the first thing about fixing bent finecast resin, maybe you can heat it up, maybe heat will damage it. I surely would not experiment on a model like this, that is for sure.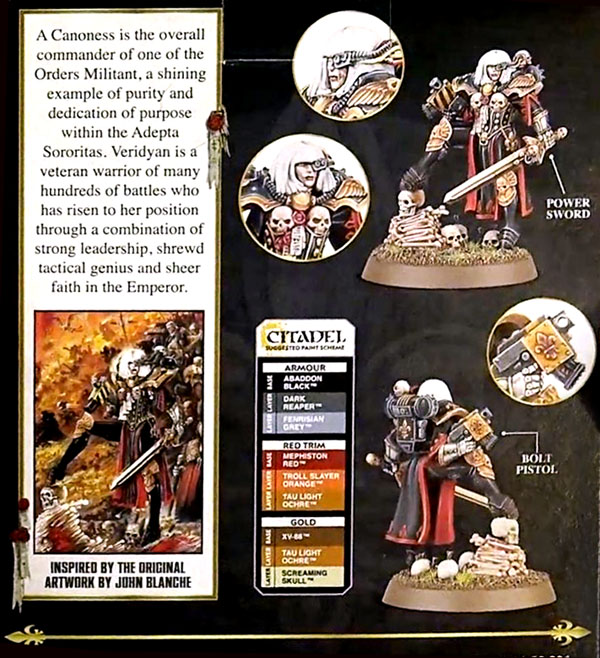 Other than that she looks to be very highly detailed and would definitely stand out amongst an army of normal battle sisters!
Moving onto the rules for her, again it seems like a mixed bag really?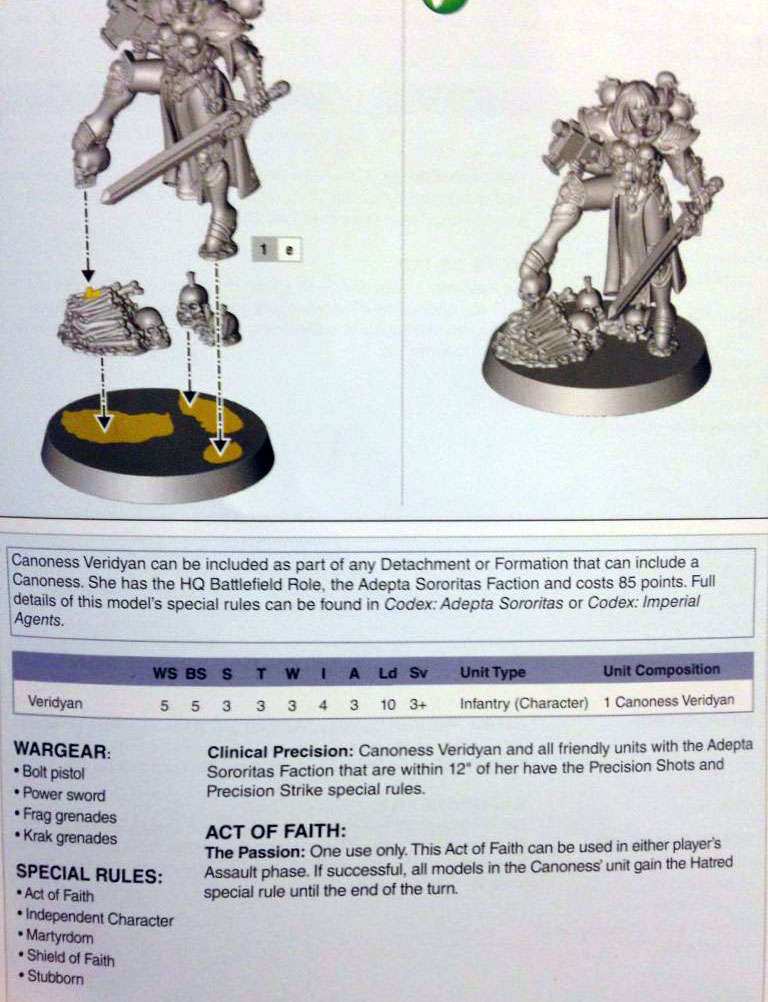 (Image Credit: reds8n)
Other than the fact of a power weapon, she seems pretty "plain" in terms of rules here? Fact check me Sisters Experts, am I wrong? I mean setting her up next to an Exorcist (or other high strength weapons like melta squads) and giving it Precision Shots seems fun. But for 85 points I am not sure how she slots into a Sisters list in the current rules.
~How excited are you for Sisters in 2017?