Tabletop Podcast Review: December 11th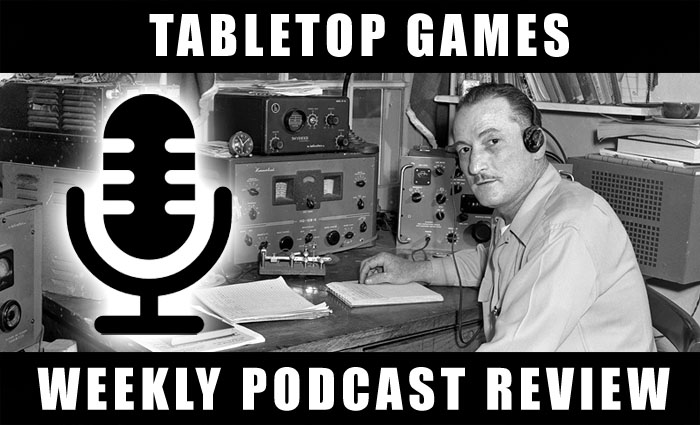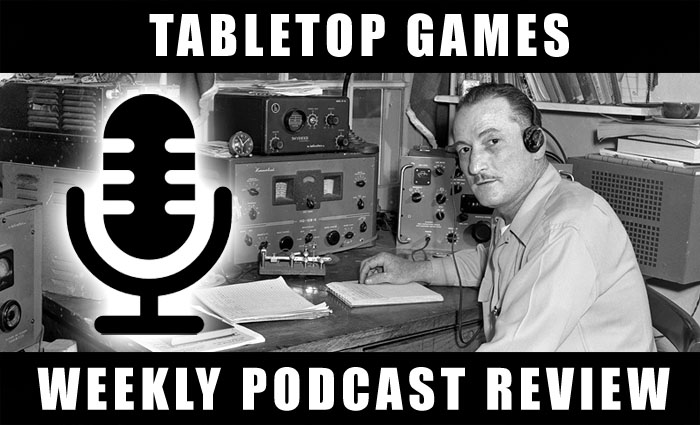 Adam here for this week's podcast reviews. Let's get to it! Chaos Legions and much more this week.
Hey all, Adam here, from TFG Radio, for this week's reviews! A lot of talk about the chaos legion's rules this week. With all that, lets get on with the reviews!
Independent Characters Episode 144 – This episode the gang discuss the various ways you can play the game of 40K. They talk about the obvious, competitive and narrative, but also go into the different game types and sizes you can play, for example Kill Team or Combat Patrol. They go over how each way plays and ways to incorporate that into your gaming group. A very informative episode for those looking for an alternative to the normal game play and looking for ways to get someone started in the world of 40K.
Master of the Forge Episode 75 – This episode they talk with Teri, author of the book "The Civilized Guide to Tabletop Wargaming". They talk about her gaming background and how her experience in the world of tabletop wargaming shaped her views on today's environment and how gives an idea on how to form and shape gaming communities. It is a good listen for those wondering how to build a new community and on how to maintain a healthy gaming atmosphere.
Battlehosts Episode 29 – This episode is very informative, especially for new players to the tournament scene. They talk about knowing your opponent's army. They go over some of the basic questions you should be asking your opponent if you've seen an army for the first time, and even go over some of the common elements of each army. Again, very helpful for new and veteran players.
Also Out This Week.
40K Radio Episode 8 (40K)
9th Realm Episode 22 (AoS)
Beermachine Episode 47 (Warmachine)
Beerphase Episode 20 (KoW)
Chain Attack S2 Episode 25 (Warmachine)
Chapter Tactics Episode 13 (40K)
Subscribe to our newsletter!
Get Tabletop, RPG & Pop Culture news delivered directly to your inbox.
Combat Phase Episode 174 (40K)
Combosmite Episode 137 (Warmachine)
Cosing a Problem Episode 7 (Warmachine)
Countercharge Episode 8 (Warmachine)
Crippled System Episode 182 (Warmachine)
Dark Guidance Episode 14 (Warmachine)
Eye of Horus Episode 83 (30K)
Eye of Terror Episode 29 (40K)
Facing the Grey Tide Episode 46 (40K)
Forge the Narrative Episode 172 (40K)
Fully Boosted Episode 24 (Warmachine)
Ghost Army Podcast Episode 20 (Bolt Action)
Heroic Intervention Episode 31 (40K)
Hobby Night in Canada Episode 67 (General)
Kessel Run Episode 50 (X-Wing)
Lecture Notes from the Breach Episode 7 (Malifaux)
Ley Line Episode 39 (Warmachine)
Long War Episode 80 (40K)
Mayacast Episode 111 (Infinity)
MoM Podcast Episode 291 (Warmachine)
Mynock Squadron Episode 46 (X-Wing)
ngc40K Episode 25 (40K)
On the Road Episode 3 (FoW)
Preferred Enemies Episode 140 (40K)
Sons of Heresy Season 1 Episode 3 (30K)
TDH60M Episode 59 (Warmachine)
War Council Episode 40 (Hobby)
As always, check out our blog, at TFG Radio, and give the podcast a listen. We talk 40K mainly but delve into other game systems. This week we talk about the chaos legions, and their special rules!
Have a different opinion? Post in the comments below or email me at [email protected] and let me know!