The Bell Tolls for John Glenn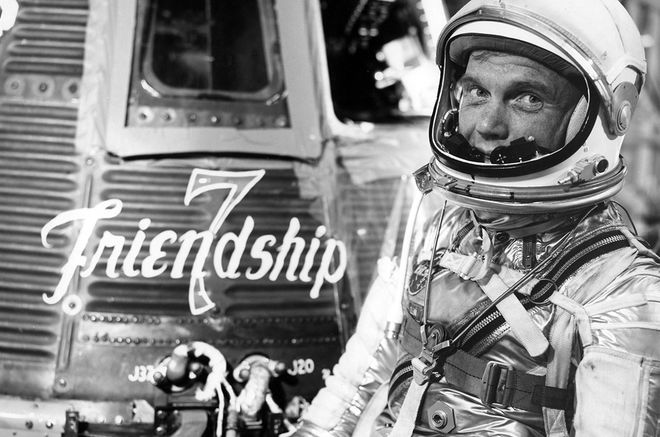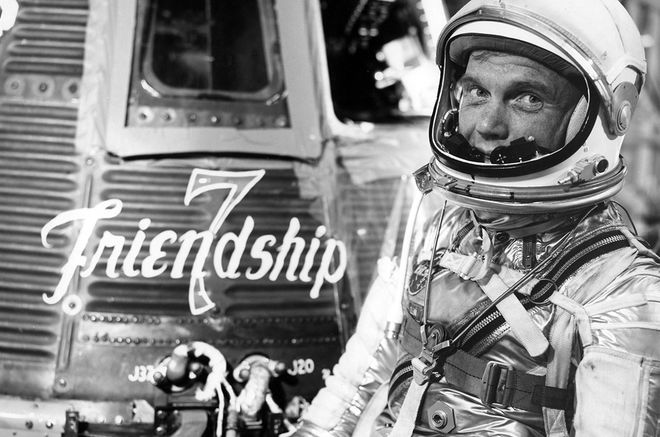 John Glenn was one of the great American heroes.
He was a a decorated pilot that flew 149 combat missions in the Pacific theater in World War II and the Korean War. Following his service in Korea he became a test pilot, and in 1957 broke the super sonic transcontinental flight speed record in a Vought F8U-3P Crusader. By the time he volunteered for the astronaut program in 1959 he had logged over 9,000 hours flying time, including 3,000 hours in jet air craft.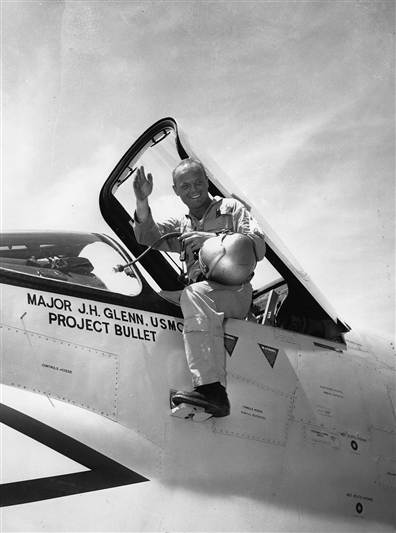 He became the first American to orbit the Earth in 1962 as one of the Mercury Seven. President Eisenhower insisted that all candidates for the program be test pilots, the best of the best. Out of 110 qualified candidates seven made it through the rigorous testing process. His historic mission was postponed 10 times due to weather and mechanical problems, but Friendship 7 was finally launched on February 20, 1962.
https://youtu.be/WNxsnZvNv9w
The 7 foot wide space capsule – controlled manually by Glenn – flew around the planet at 17,500 mph three times before descending into the Atlantic Ocean. He watched pieces of his heat shield speed past him during re-entry, not sure if he was going to make it back to earth alive.
He was portrayed by Ed Harris in Philip Kaufman's classic The Right Stuff.
He left the space program in 1965 to enter politics. He won his first race for the US senate in 1974, and was a sitting senator for Ohio for 24 years. He made a bid for president in 1984, but lost the primary to Walter Mondale.
36 years after his historic flight he became the oldest person (at 77) to fly to space in 1998. He joined the crew of the Discovery to help scientists understand the effects of space travel on geriatric bodies.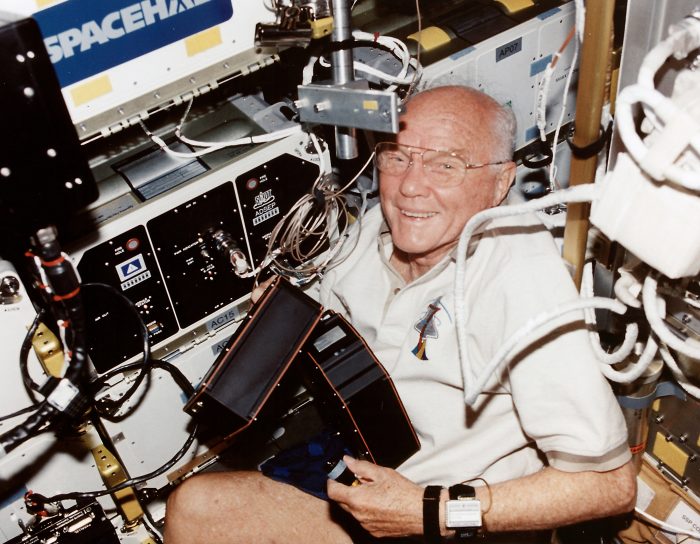 Subscribe to our newsletter!
Get Tabletop, RPG & Pop Culture news delivered directly to your inbox.
He inspired generations of future pilots, engineers, and astronauts to reach for their dreams; and his determination to make it to space gave hope to a nation in a time of turmoil.
John Glenn was 95.