ToyLand: New Psycho Mobile Suit Model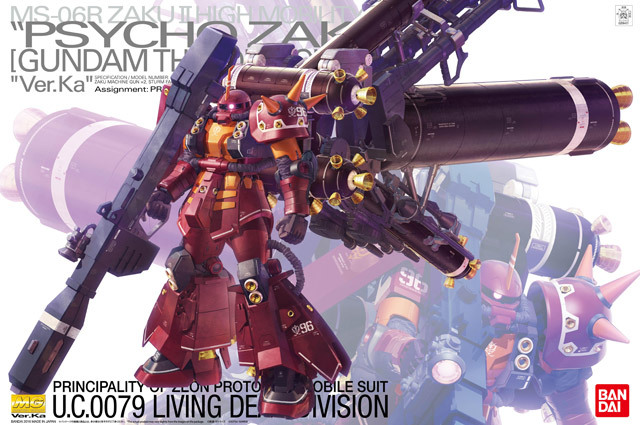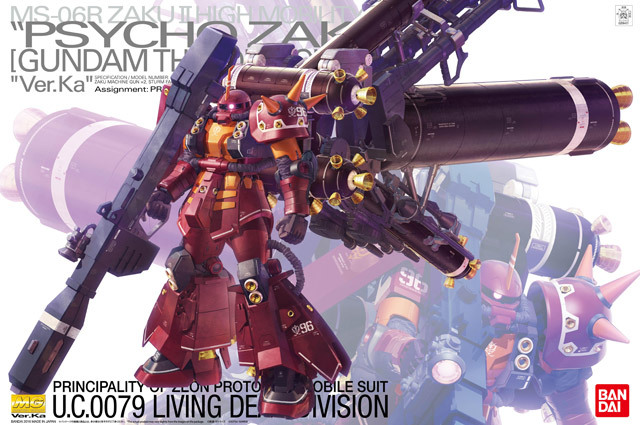 Pre-order for this 1/100 scale bad boy from Bandai is now open…
For those of you that aren't Gundam dorks: This suit is from the Zeon Army's Living Dead Division in Gundam Thunderbolt (YouTube). The MS-06R Zaku II High Mobility Type is an experimental unit that contains a setup that allows the suit's operator to move it with thoughts alone – kind of like the Jaegers in Pacific Rim. To fully interface and the get the most out of the suit operators need to be quadruple amputees.
It's current operator is Ensign Darryl Lorenz, and his mission is to take down targets from ultra-long distances. Thus the giant bazookas.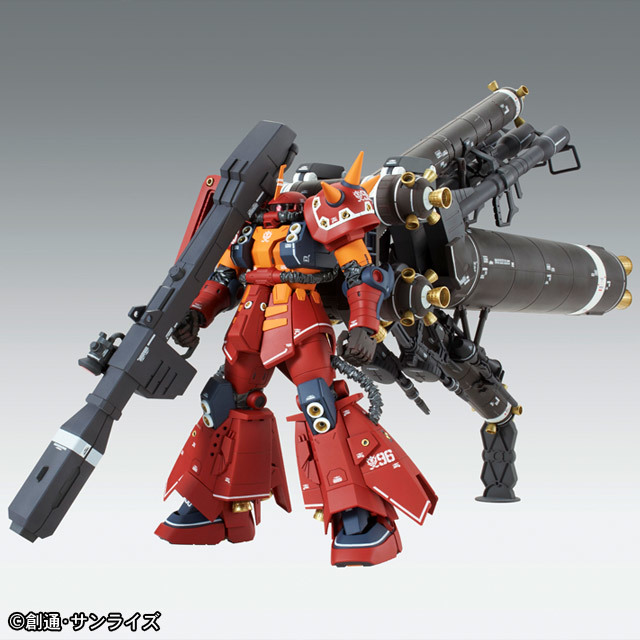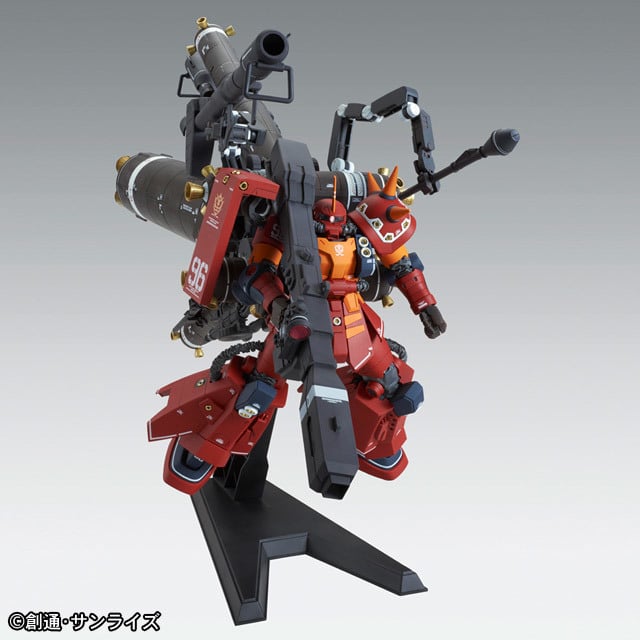 Designer  – Hajime Katoki
Features:
Approximately 13″ x 6″ x 8″
Giant booster rocket
Articulated sub-arms that can fold into backpack
Realistic joint and power pipe covers
Sole Mounted Claws
Weapons:
Beam bazooka
3 giant bazookas
2 zaku machine haws
2 heat hawks
3 storm fausts
Accessories: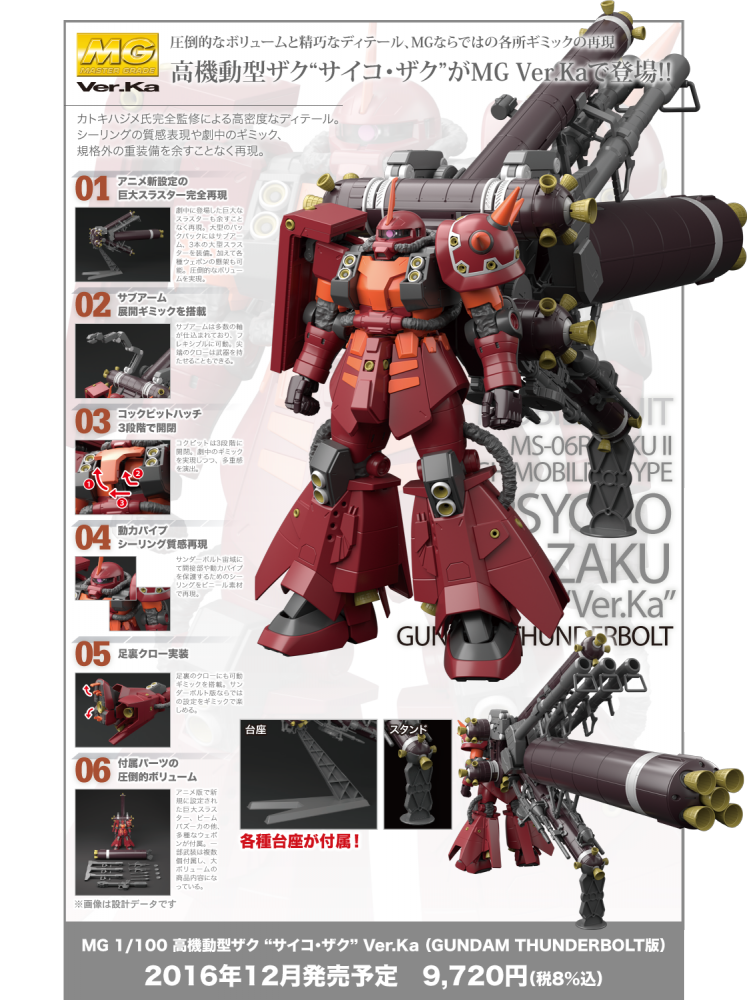 Subscribe to our newsletter!
Get Tabletop, RPG & Pop Culture news delivered directly to your inbox.
Which Mobile Suit is your favorite?