Burning Games: 2017 Line Up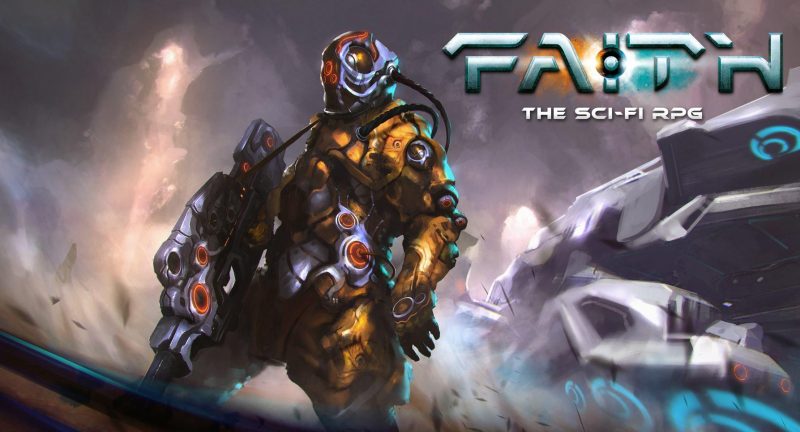 Burning Games will offer up aliens, dragons, and zero-g sports in the new year.
Burning Games has some nice line up for this year including new titles and some updates on fan favorites. Take a look…
FAITH: CORE BOOK

Genre: RPG | Format: Hardbound book | Release date: Kickstarter, March '17

Coming to Kickstarter this March, the new Core Book will greatly expand the lore of Faith RPG universe, delving deeper into the species of the game, their origin stories, economics, social groups and more.

It will come in the shape of a 300+ hardbound book, with many new illustrations, story hooks and new NPCs to create your own adventures. The mechanics of the game will also see improvements, mainly through the addition of rules for piloting spaceships and miniature gameplay.

The Kickstarter will feature many add-ons, the most important being a spaceship expansion and a range of 10 miniatures depicting the main species of Faith.

If you want to know more about Faith: Core Book, you can visit the game's official page.
DRAGONS CONQUER AMERICA


Genre: RPG | Format: Ready to play campaign | Release date: Kickstarter, Q4 '17

Dragons Conquer America takes players back into the 16th Century, the Age of Discovery, right when Spanish explorers arrived at the lands that would later be known as America.

The titular dragons make an appearance in the game, along with other mythological creatures of both sides of the Atlantic.

Subscribe to our newsletter!

Get Tabletop, RPG & Pop Culture news delivered directly to your inbox.

Mechanically, it'll be the first time that Faith's card based mechanics leap to the fantasy genre.
CORBALL: THE ZERO GRAVITY SPORT

Genre: Board game | Format: Miniature game | Release date: TBA

Corball is a high octane, dangerous sport that is played by the Corvo, one of the main species of Faith RPG. This game takes the "flyers", the players of the game, orbiting around satellites in a fight for the control of the ball.

Corball will feature 20+ miniatures to represent the teams, and will be played on a board that will change every turn to reflect the progress of the match. Look out for asteroids!