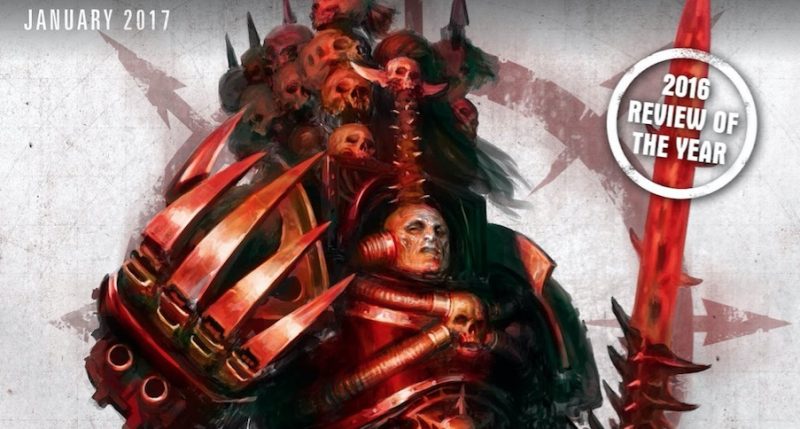 Start the year off right and join us as we take a look at the first White Dwarf of 2017 for secrets to the Fall of Cadia, Tzaanuary and more!
The book contains the latest news on the Rise of Tzeentch to gear up for the new Disciples of Tzeentch book that is scheduled to hit the second week of January.
The Gathering Storm section is full of a ton of spoilers that lead you down the path of how we got here. Definitely check out this book for all of that.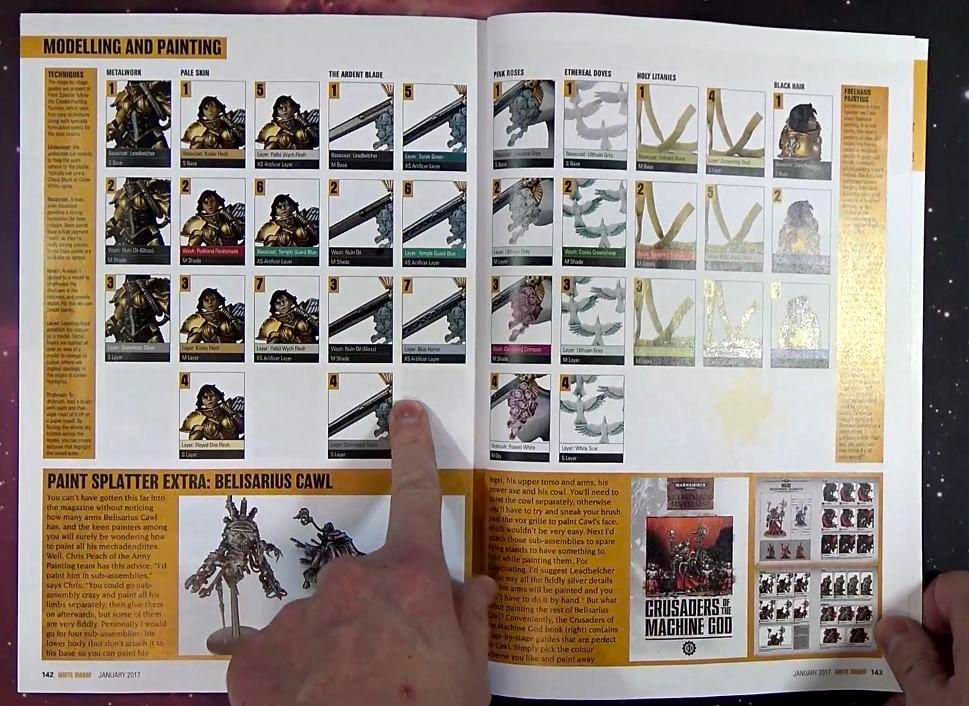 There are some great painting tutorials explaining how to shade black as well as some skin tips for Celestine herself.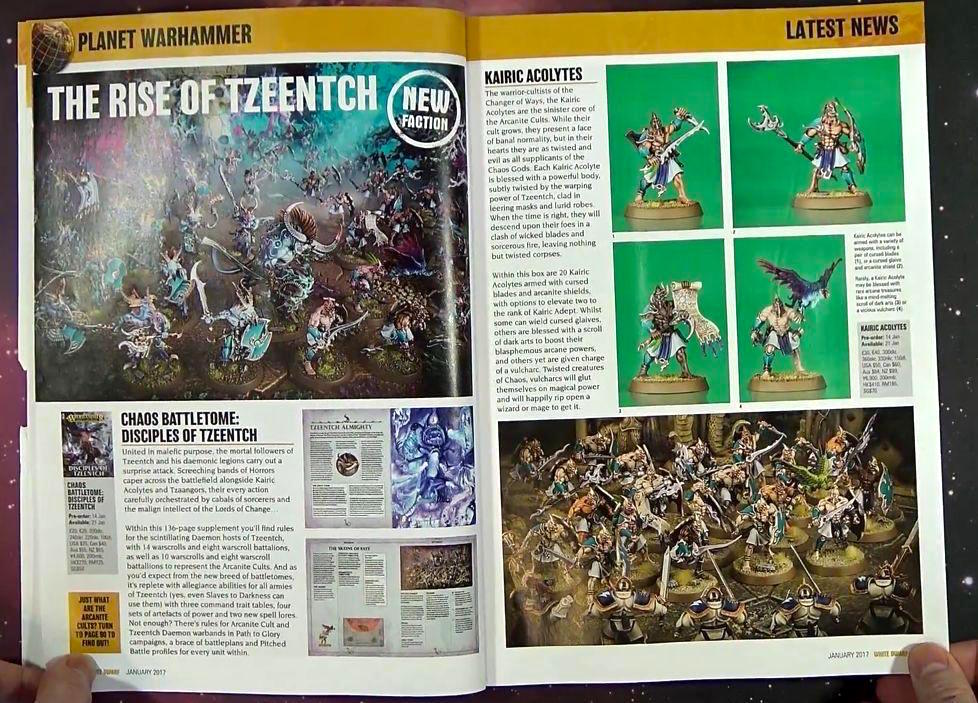 The new rules for the new Blood Bowl referees are also available in January's issue.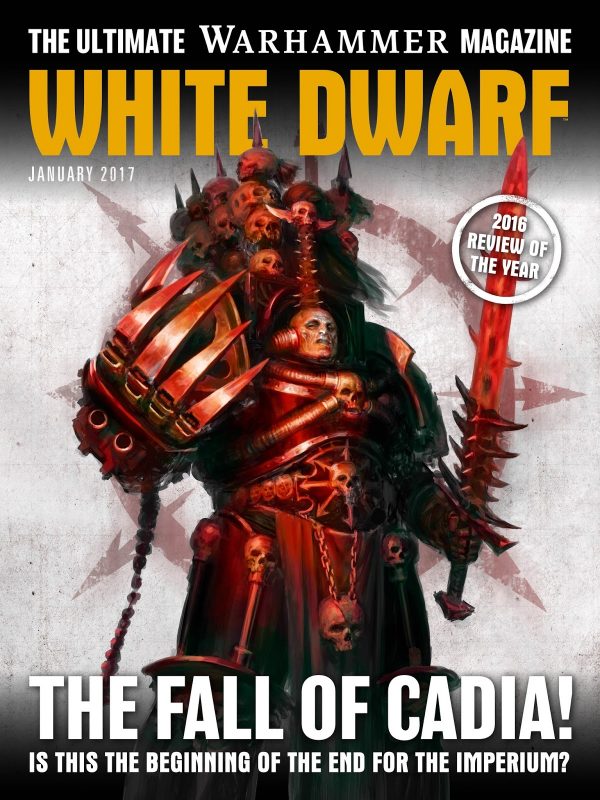 It's the first White Dwarf of the New Year, and with it come a host of new features to kickstart your hobby year. First up we've got Mustering for War, a new series looking at getting your armies ready for battle, beginning with James Littler's 'step-by-step' approach. Next, it's First Blood, where Digital Editor Melissa gets to grips with playing Warhammer Age of Sigmar, before the third of our new features – Realms of Battle, beginning a new series of (much requested) terrain articles. Nostalgic for 2016? Well, we've got our Review of the Year! Oh, and Abaddon has invaded Cadia, too… The Gathering Storm has begun, but what does it all mean for the Imperium and the galaxy? Find out in our special feature. All that plus a host of your favourites including Golden Demon, A Tale of Four Warlords, Ultimate Guide, Paint Splatter and much, much more.

Planet Warhammer
Spike! Magazine
The Gathering Storm – can it really be the Fall of Cadia?
The White Dwarf Review of the Year
The Slayer of Demons – we interview three-time Slayer Sword winner David Soper
How to Win a Golden Demon
Mustering for War
First Blood – A clash of new and ancient foes
Realms of Battle – building and painting scenery.
The Emperor Protects – our battle report
The Ultimate Guide to… Tzeentch's Disciples.
A Tale of Four Warlords
Golden Demon: Warhammer Age of Sigmar
Parade Ground: Blood Bowl
The Battle of Vesh'yo – a mega-display featuring Tau and Adeptus Mechanicus.
Temporal Distort
The Noble and the Wicked – two armies from Golden Demon winner Joe Oliver
Blanchitsu
Paint Splatter
Readers' Models
In Da Bunka!
~Head over to Games Workshop and get your own copy of the new White Dwarf to get all the latest spoilers.