FFG: Runewars Organized Play Inbound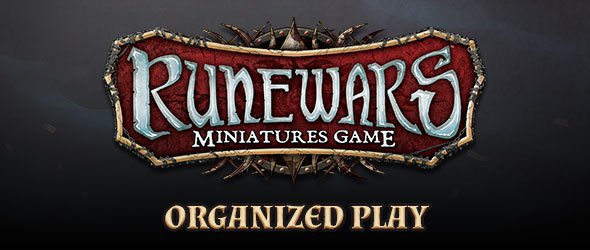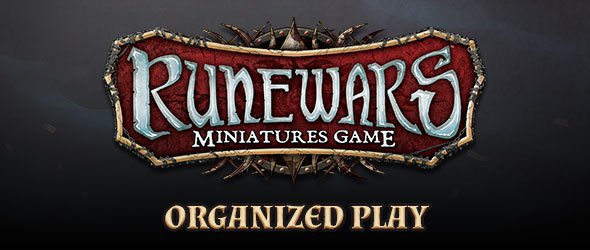 Fantasy Flight Games is throwing the weight of it's Organized Play Program behind Runewars – Let's get ready to rumble!
Runewars, the upcoming rank-and-file miniatures combat game from FFG, is going to be fully supported by it's Organized Play arm. This is great news for players but even better news for Retailers as it provides an easy way to build a community for players.
The game is set to launch in the Spring of 2017 and FFG has a plan to get the ball rolling quickly:
via Fantasy Flight Games
Starting with launch kits in Spring 2017, Runewars Miniatures Game Organized Play will jump into select stores around the world. Shortly thereafter, escalation play will be supported with escalation kits, allowing players to slowly build to ever bigger armies. In July, 2017, this strategy-packed game will join our other Organized Play games with full-fledged support of Quarterly Kits. Finally, Runewars Miniatures Game will join the competitive scene in our Championship Series at the 2017 World Championships in November! Each type of event provides a different atmosphere and unique promotional items, giving all fans of Runewars Miniatures Game the chance to play the game beyond their own home.

The Runewars Launch Adventure is an event designed for stores to host for brand new players. It allows participants to purchase the base game with a partner. Each player will have enough materials to create an army for the Launch Adventure which is a series of scenarios. Once the players complete all the scenarios they are rewarded with some additional promotional goodies! These scenarios are designed so that they build on top of the previous game and you can play them at your own pace – great for learning a new game!

Runewars: Escalation Adventure
In an Escalation Adventure kit, a retailer will get all the the tools you need to run an Escalation League. The format is designed for players to jump in with small armies to start. The armies get larger as the league goes on allowing them to slowly grow their force. It's another great way to build a community and give people a reason keep coming back week-after-week. By the end of the league, the players will have a full sized army they can then take to any local tournaments retailers want to host!
Subscribe to our newsletter!
Get Tabletop, RPG & Pop Culture news delivered directly to your inbox.
Quarterly Kits
Because Runewars isn't launching until the Spring, FFG is giving folks time to get settled in before they start sending out Runewars Quarterly kits. But come July, the Quarterly Kits will hit the scene! stores can use these kits to host larger tournaments, weekly events, or really anything they can come up that supports Runewars play in their local community. These kits are designed to really boost and build your local community, so retailers, keep an eye out for these and players – bug your FLGS to host events and then SHOW UP!

 Championship Series
The other events are great community building events but FFG saves the biggest and most competitive events for last! The Championship for Runewars will start with the Championship Series later this year with the World Champs in November! If you're ready to do battle with the best and try your had at the competitive scene then these events are for you!
For more information on all of these Runewars Organized Play events check out the round-up directly from FFG HERE.
Keep an eye out in 2017 for the Runewars Miniatures Game!