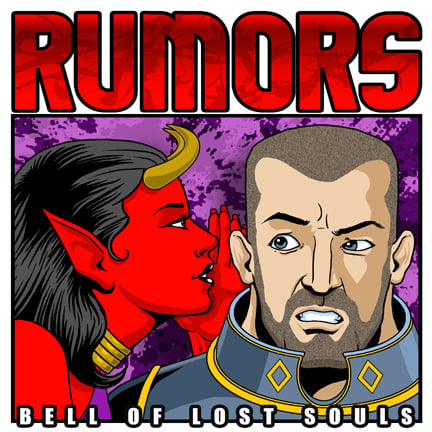 Games Workshop teases a new mystery from the Rumor Engine – It's one fancy looking side-arm!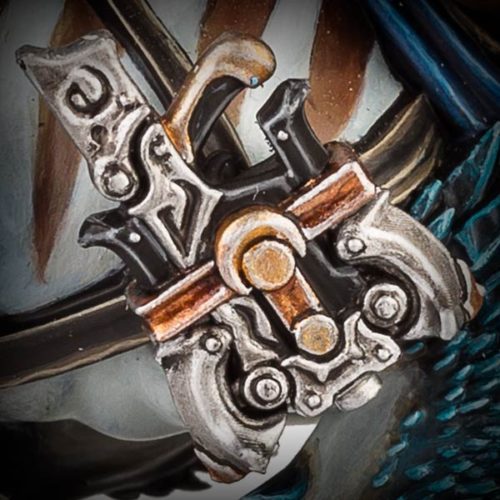 "Well this looks interesting…"
Interesting indeed! Let's break it down:
The "gun" has some interesting shapes on it and almost looks like it's designed to "open" – perhaps into a bow-type weapon.
Those blue "fur" spikes are really throwing me off – possibly a Tzeentch connection.
The half-moon with a circle is a very Slaaneshi icon: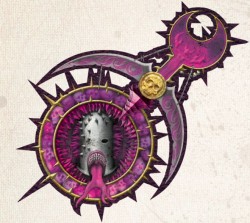 But it's also similar to Tzeentch: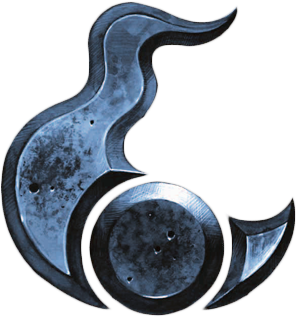 The color palette certainly looks Tzeentchian…but perhaps that is all just to throw us off their trail.
It IS Tzaanuary.
Vibe wise, I think it's probably something from AoS instead of 40k.
So internet, what do you think it is?