Tabletop Crowdfunding Round-Up Jan 10th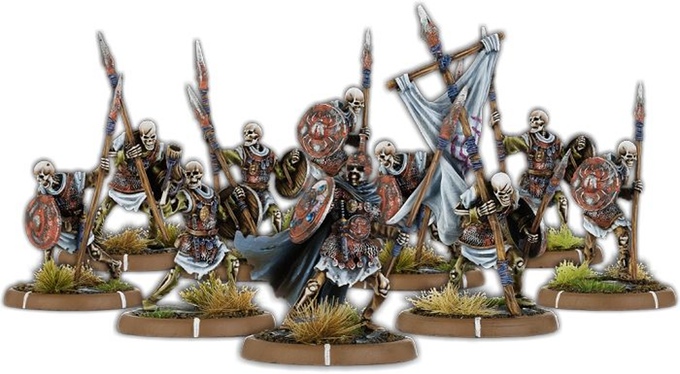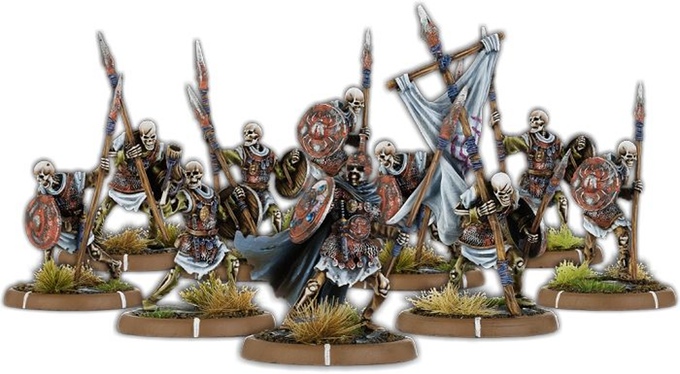 German mountain infantry, dueling dragons, and monstrous creatures- Come check out this week's batch of Kickstarter highlights!
After a brief hiatus for the holidays, Tabletop Crowdfunding Round-Up is back and ready for a new year of campaigns. January is generally a pretty slow month for new Kickstarter campaigns, so the articles may be a bit sporadic in the future. Nevertheless, I did manage to find five tabletop campaigns you might be interested in.
Kickstarter's fairly recent decision to open up campaigns based in Mexico has allowed the startup company GZRI Games to use the platform to fund Infected: The Board Game. Up to 6 players compete in this game of viral warfare by infecting cells, overpowering rival infections, and avoiding experimental cures. The board and game pieces are all magnetized, and the gameplay involves creating clusters of viral particles to expand your network of infected cells. The standard version of the game costs MX$800/$39, with several deluxe versions available at higher price tiers.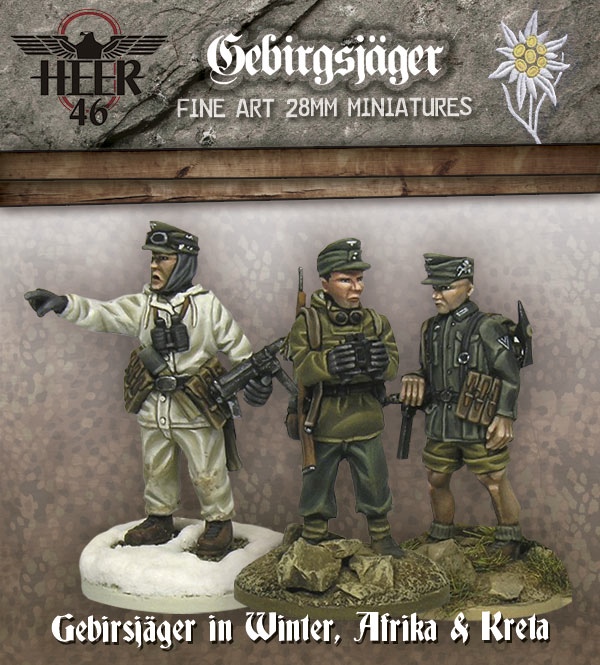 Heer46 is currently looking to fund a range of 28mm metal Gebirsjäger infantry. The line currently includes 2 squads of 10 soldiers (6 rifles, 2 SMGs, 2 LMGs), an HMG team, and a mortar team. Stretch goals include other specialized troops like sniper teams, forward observers, officers, various field guns, and even Afrika Korps troops. Paint sets, mini paint stations, and a halftrack by Rubicon Models are also available in this campaign. There's too many pledge levels to list, and range from just a few models to entire platoons with a halftrack to transport them into battle.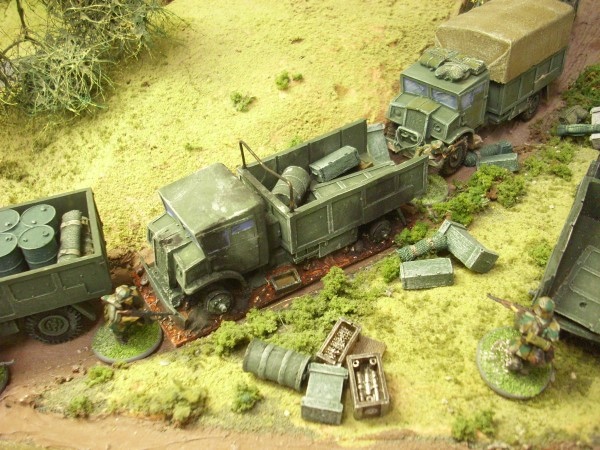 Speaking of transports, fans of Bolt Action and other 28mm WWII war games may want to check out ANYSCALE's latest line of 1/56 scale WWII transport vehicles. This range consists of 7 resin vehicles in all, including a CMP CT15 Armored Truck, AEC Dorchester Command Vehicle, FIAT 665 Scudato, Bedford OYD, Humber 4×4 Heavy Utility Car, Austin K5, and Ram Kangaroo. A single vehicle will cost you £10/$12, with bundles that go all the way up to 6 for £55/$68. One particularly cool level for big spenders allows you to tour the casting workshop and make £300 worth of models you get to keep.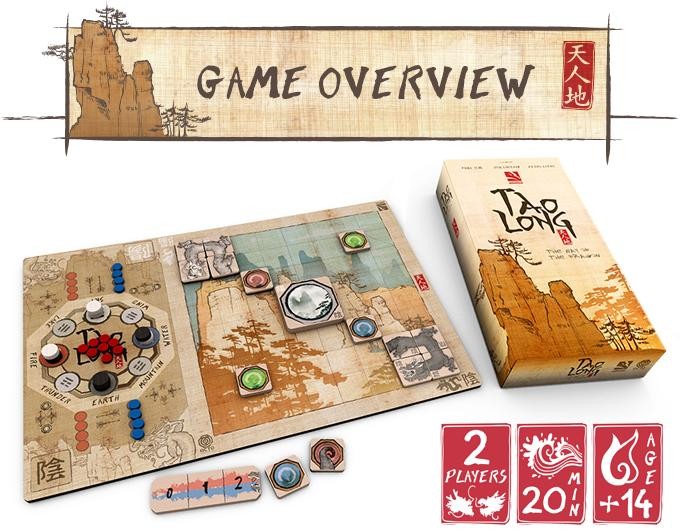 Tao Long is a circular, abstract strategy game where 2 players control dueling dragons. Each dragon consists of a head and three segments, and maneuver around the board by allocating stones to a bagua that determines which moves the players can make. The goal is to have your dragon connect head-on with the rival's body segments so it can attack. A player wins when the opposing dragon loses all three segments. The standard retail copy costs €17/$18, with a deluxe version available for €28/$29 that upgrades all the cardboard components to wood.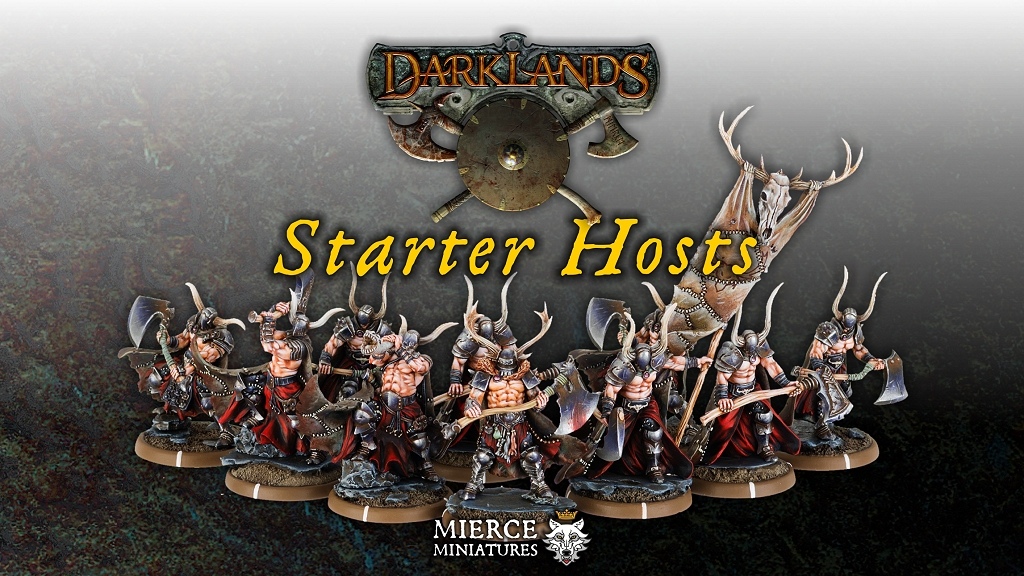 Finally we come to the latest Kickstarter campaign by Mierce Miniatures. As the name implies, this campaign is all about starter warbands, called "Hosts," and act as a great entry point to their upcoming Darklands skirmish game. Each Host contains enough miniatures to play a basic 500 gold encounter, which comes out to a commander, 10 infantry, and 3-5 monstrous infantry. You can instead get monster-focused starters that consist of a monstrous commander, 5 monstrous infantry, and a gigantic warbeast. You can buy a metal starter for £120/$148, which consists of a starter Host, the rulebook, D10s, and tokens. Mierce's entire range of enormous monsters and savage beasts are also available as add-ons.
Subscribe to our newsletter!
Get Tabletop, RPG & Pop Culture news delivered directly to your inbox.
Final reminder: Wyrd's The Other Side is still up on Kickstarter too, with a little over a week left.
Which of these campaigns caught your attention?