Tabletop Crowdfunding Round-Up Jan 24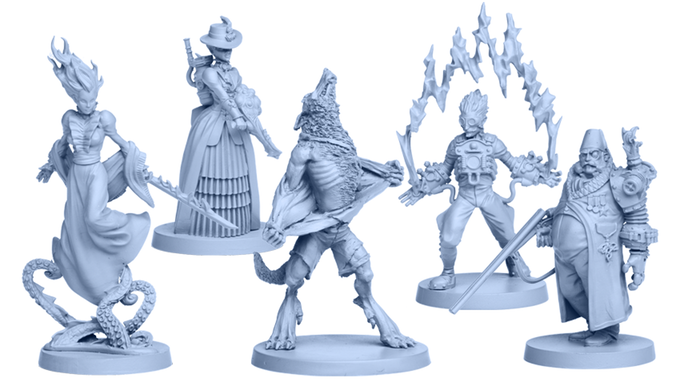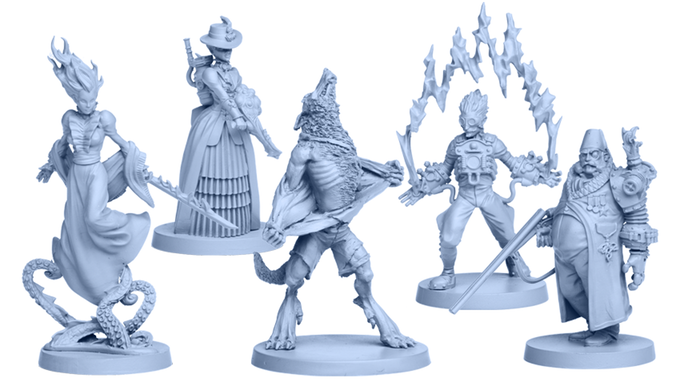 Cyborg gorillas, leagues of heroes, and rogue AI- Come check out this week's batch of Kickstarter highlights!
A few weeks back I was complaining about a lack of campaigns to cover in this series. That concern is now just a distant memory, because this week was so busy I can barely keep up.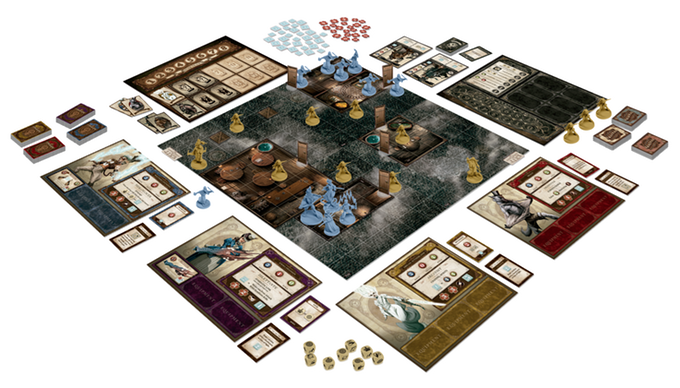 Let's kick things off with the latest miniatures-based board game from CMON, Rise of Moloch. Set in an alternate Victorian London full of magic and bizarre technology, this adventure game supports up to 5 players and 2 asynchronous sides. Four players control a band of heroes from the Unicorn Club, an organization of extraordinary individuals tasked with defending the Crown. The final player commands a small army of deranged cultists and undead monstrosities bent on summoning the demonic overlord Moloch. The game is divided into 6 interconnected scenarios, and between levels players will have a chance to purchase new upgrades and equipment. You can order your copy of Rise of Moloch for $100.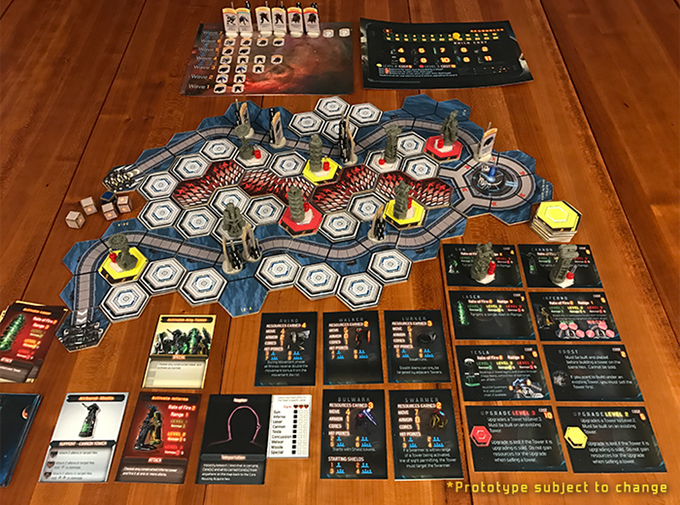 The excellent tower defense video game is now getting a cooperative board game adaptation with Defense Grid: The Board Game. This tabletop version supports 4 players and includes elements of deck building. Players work together to defend their Core from waves of aliens by constructing towers and prioritizing targets. The deck building element comes in the form of 6 playable AI decks. Players earn points after each round based on how well the defended the Core, and these points are traded in for new cards between missions. For $80 you can get the basic version of the game, with a few collector's edition versions available at higher price ranges.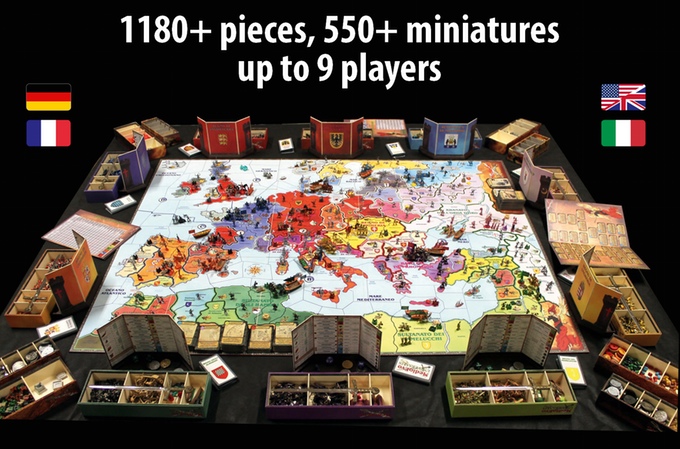 Medioevo Universalis is a ridiculously large grand strategy board game set in the late 13th century. Players lead one of several major medieval kingdoms as they establish their economy, develop new technologies, and engage in diplomacy with other kingdoms. The game also features a variety of random events that can help or hinder expansion. The default game supports 3-5 players, though it can be upgraded to 9 with expansions. The most barebones version of Medioevo Universalis will set you back €89/$95, with a deluxe version for €199/$212 that includes an astonishing 550+ plastic miniatures.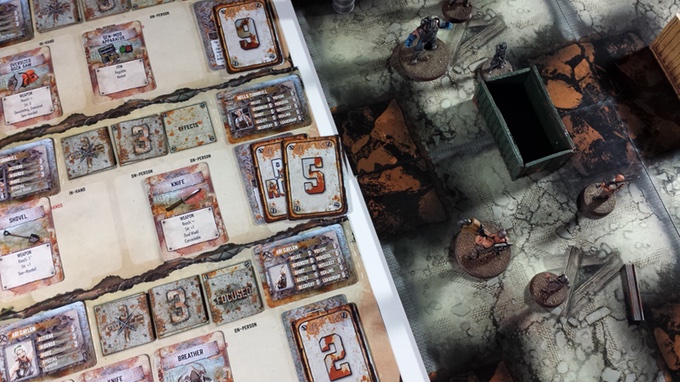 Broken Contract is a scenario-driven adventure game that has been to Kickstarter a few times in the past to fund its initial line of metal miniatures. After over 3 years of development, creator Nick Baran is now ready to print the rulebook and gaming aids. Broken Contract puts rioting miners and workers against their oppressive overlords, and the objective of each scenario isn't to just murder everything like in a more traditional miniatures game. In fact, outright killing enemy models can result in penalties and complications when starting the next scenario of a campaign. For $120 you can get everything you need to start playing, including 11 miniatures, tokens, equipment and ability decks, character sheets, and the 32 page rulebook.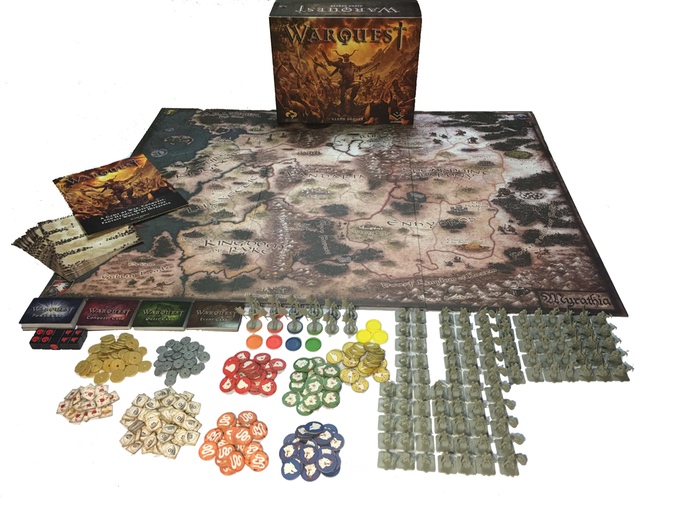 The beer and pretzels adventure board game WarQuest is back for its 7th expansion. In addition to adding some new models, this expansion adds support for a 5th player. For those out of the know, WarQuest is a combination of adventure RPG and grand strategy board game where players take control of warlords seeking to unite the world of Myrathia. Players will travel across the board completing quests, recruiting allies, and eventually throwing vast armies of miniatures at all who oppose them. For existing fans, this new expansion will only cost you $48. If you've never played WarQuest before, there are a limited number of pledges that offer the base game and some previous expansions.
Subscribe to our newsletter!
Get Tabletop, RPG & Pop Culture news delivered directly to your inbox.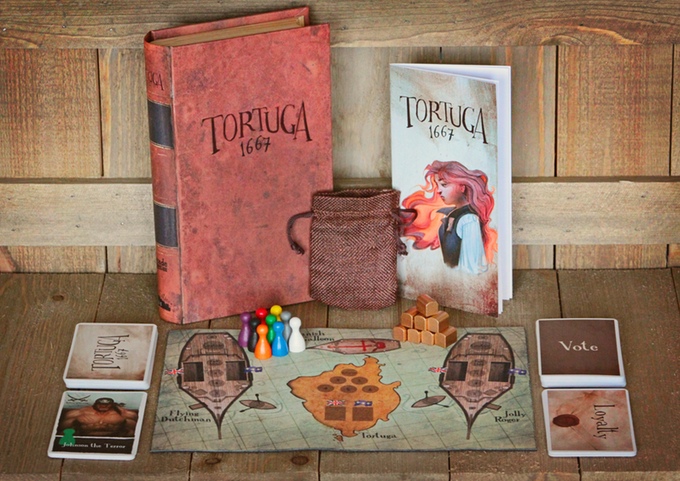 Tortuga 1667 is a social deduction game about mutiny and deceit in the age of piracy. The players are pirates that have recently robbed a Spanish galleon, but some members of the crew want a bigger cut of the booty. Everyone has a hidden alliance and must figure out who is on their side so they can escape with the loot together and leave everyone else marooned on Tortuga. The game features a relatively small number of components and is highly portable with its faux book container. You can grab a copy for only $23.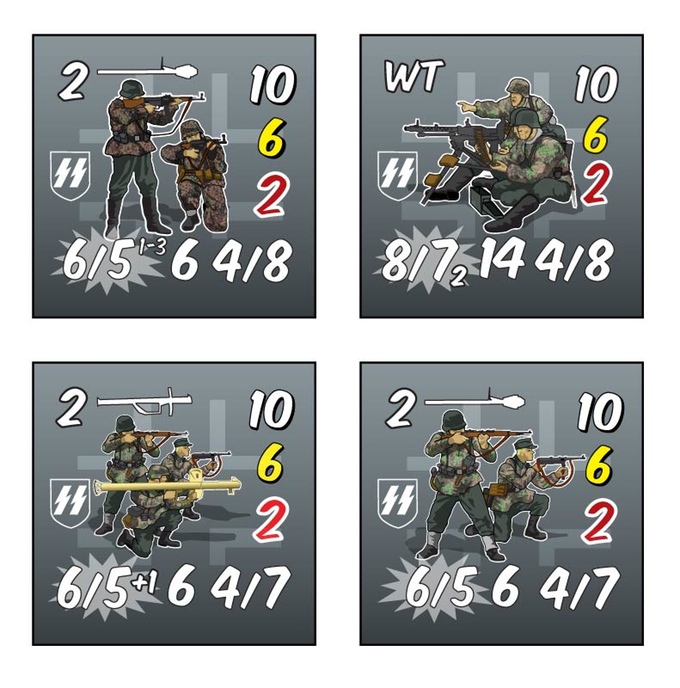 Last year, Worthington Publishing launched a new version of its Band of Brothers war game, along with a few expansions. This latest expansion is the first in a new line of sets compatible with both Screaming Eagles and Ghost Panzer. Altogether, it includes a double sided 22″ x 34″ board, new units, and 4 new campaigns to play through. A copy of this new expansion is $45, with several other pledges that include the previous games for newcomers to the series.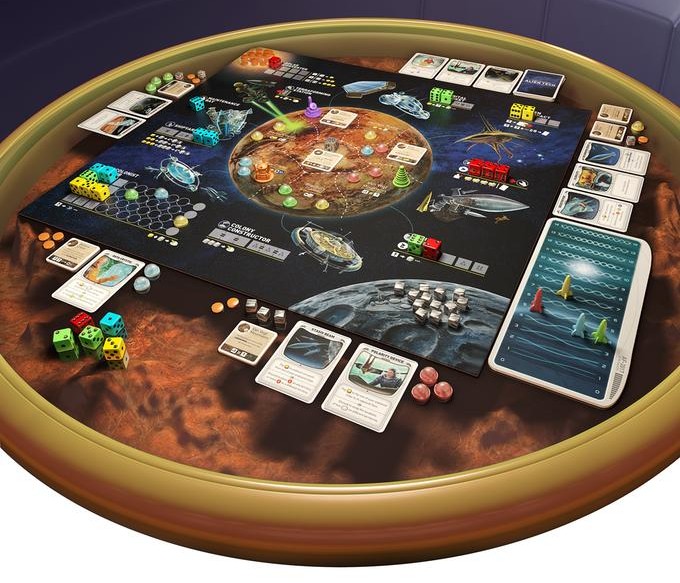 Finally we come to a brand new edition of Alien Frontiers by Game Salute. The original version of this sci-fi game of resource management and dice placement came out 7 years ago, and as part of this Kickstarter you can get a revised version of the core game and its expansion packs. In addition to the reworked rules, this version of Alien Frontiers also includes upgraded game components and a 2017 promo pack that introduces some new cards and mechanics. You can buy the entire bundle for $67.
Still Not Satisfied?
Here's a few more campaigns you might find interesting:
~Which of these campaigns caught your attention?