Tabletop Podcast Review: January 15th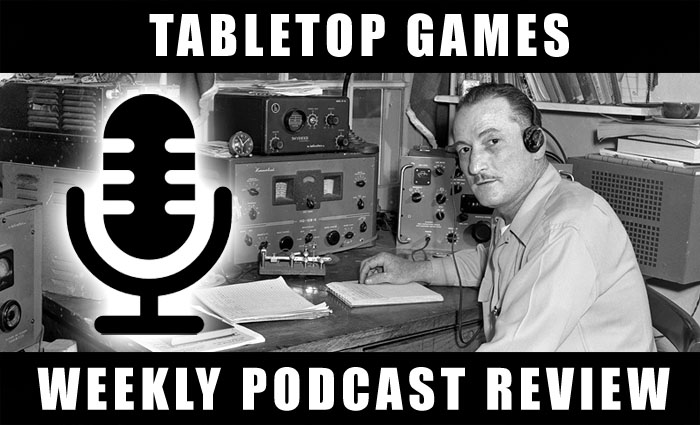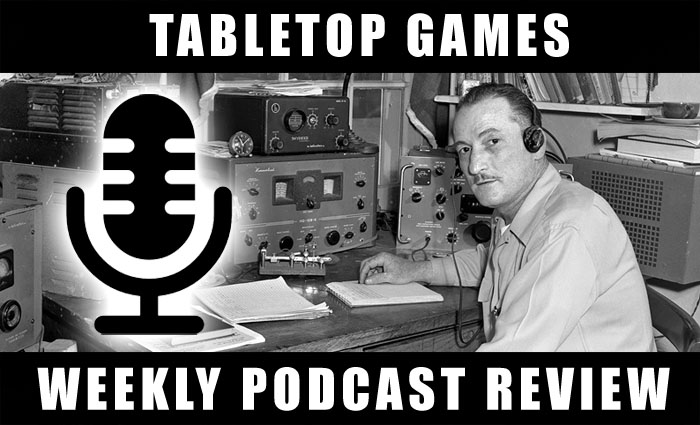 Adam here for another week of tabletop podcast reviews! LVO, Flames of War, Age of Sigmar & More!
Hey all, Adam here, from TFG Radio, for this week's reviews!  This week we are still seeing a lot of 2016 recaps so check out your favorite podcast to hear theirs. So, let's get on with the reviews!
Why We Fight Episode 11 – This episode the gang continue their series on the changes that are in the new version of Flames of War that will be out soon. They go in depth about the shooting phase and discuss the changes that have been made and how this will effect the Flames of War scene. This episode is good for hose that play the game or are maybe curious about the game with the new edition looming.
Mortal Realms Episode 13 – This episode, among the normal segments, the guys give a brief, and I mean very brief, overview of the All Gates books. They don't give you a thorough delve, you can get that with other podcasts, but for those that don't want an over analyzed review it suits the bill. Another good feature is when they talk about their homebrew campaign. They discuss how is started and how they came about creating a map for the campaign. For those looking to create their own campaign setting for Age of Sigmar should listen to this episode for some good ideas.
Canhammer Episode 96 – As we get closer to the Las Vegas Open (LVO), people start thinking of ways to travel with their armies for the trip. This episode is nice as they give you different ideas for you to safely transport your armies for the trip. They also inform you of their new website and the reorganization of some of the media outlets they have. If you plan on going to events that may require you to fly, give this episode a listen.
Overlords 2.0 Episode 1 – This appears to be a second attempt to reboot the podcast, with a focus more on 40K. A nice listen with a lot of coverage that you normally see from most 40K podcasts. If you maybe stopped listening, or haven't listened in a while, you should listen to the first couple episodes to see if they can recapture your attention.
Also Out This Week.
9th Realm Episode 27 (AoS)
Age of Darkness Episode 46 (30K)
Bad Dice Daily (AoS)
Beermachine Episode 48 (Warmachine)
Black Sun 1/9 (AoS)
Subscribe to our newsletter!
Get Tabletop, RPG & Pop Culture news delivered directly to your inbox.
Caledonian Deathwatch Radio Episode 22 (40K)
Chain Attack S2 Episode 30 (Warmachine)
Chapter Tactics Episode 17 (40K)
Combatphase Episode 128 (General)
Combosmite Episode 141 (Warmachine)
Cosing a Problem Episode 12 (Malifaux)
Crippled System Episode 185 (Warmachine)
Forge the Narrative Episode 174 (40K)
Fully Boosted Episode 27 (Warmachine)
Fully Boosted Episode 28 (Warmachine)
Garagehammer Episode 160 (AoS)
Heroic Intervention Episode 33 (40K)
Independent Characters Episode 146 (40K)
Lecture Notes From the Breach Episode 9 (Maulifaux)
Long War Episode 83 (40K)
LRDG II Episode 10 (Bolt Action)
Masters of the Forge Episode 79 (40K)
Mayacast Episode 115 (Infinity)
Mob Rules Episode 41 (40K)
MoM Podcast Episode 293 (Warmachine)
MoM Podcast Episode 295 (Warmachine)
Mynock Squadron Episode 50 (X-Wing)
Preferred Enemies Episode 142 (40K)
SMG Wargaming Episode 40 (40K)
Storm Chamber Episode 13 (Warmachine)
TDH60M Episode 62 (Warmachine)
As always, check out our blog, at TFG Radio, and give the podcast a listen. We talk 40K mainly but delve into other game systems. This week we talk about our resolutions for the new year, go over a fan submitted list, and blow out your eardrums with Mrs. Doubtfire!
Have a different opinion? Post in the comments below or email me at [email protected] and let me know!