Tabletop Podcast Review: January 29th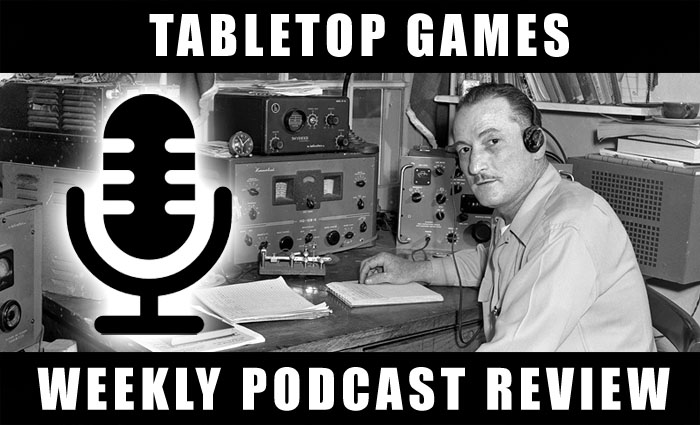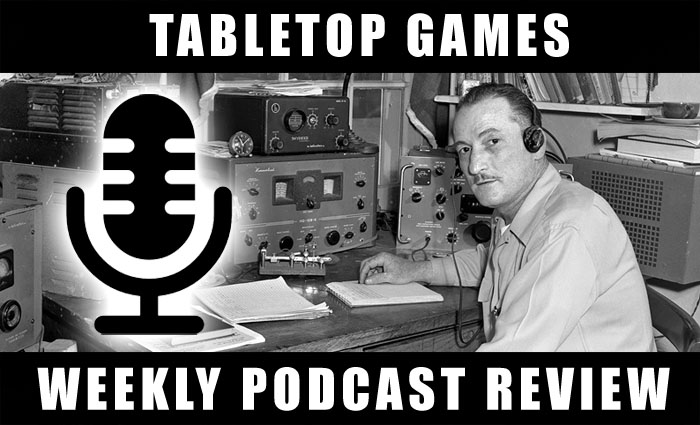 Adam here for another week of tabletop podcast reviews! LVO, Fall of Cadia, & More!
Hey all, Adam here, from TFG Radio, for this week's reviews!  This week we are seeing a lot of Fall of Cadia talk, especially the models. So, let's get on with the reviews!
Facing the Grey Tide Episode 49 – This episode the guys talk with Shane Grubb, from the Amereican Team Championship. They discuss the format of the ATC, the early days of the event, about some of the decisions they have made over the years, and what they hope to do in the future. Its a nice chat about organizing and managing a large tournament.  If you looking to run a large tournament, or just want to hear about what it takes to run one, give this a listen.
Garagehammer Episode 161 – This episode includes an announcement. Alex is announced as the new permanent co-host for the show. He had been on for a number of episodes so it wasn't unexpected, to be honest. I think it is a good choice and look forward to many new episode with the duo. That being said, this episode they delve into the Disciples of Tzeentch book. Being 4 hours long they, once again, delve deep into the book. They go over the fluff and the units with the same amount of insight as any other book they review. Although 4 hours is a bit much, but standard for this podcast, it always goes by quickly for me.
Also Out This Week.
9th Realm Episode 29 (AoS)
Adeptus Terra Episode 29 (40K)
Age of Darkness Episode 47 (30K)
Beer and Bolters Episode 60 (40K)
Black Sun 1/23/17 (AoS)
Caledonian Deathwatch Radio Episode 24 (40K)
Chain Attack S2 Episode 32 (Warmachine)
Subscribe to our newsletter!
Get Tabletop, RPG & Pop Culture news delivered directly to your inbox.
Chapter Tactics Episode 19 (40K)
Combatphase Episode 180 (General)
Combosmite Episode 143 (Warmachine)
Countercharge Episode 9 (Warmachine)
Crippled System Episode 187 (Warmachine)
Forge the Narrative Episode 176 (40K)
Fully Boosted Episode 31 (Warmachine)
Lecture Notes From the Breach Episode 10 (Maulifaux)
Long War Episode 85 (40K)
Lost Aspect Episode 12 (Warmachine)
Mayacast Episode 117 (Infinity)
Mob Rules Episode 42 (40K)
MoM Podcast Episode 297 (Warmachine)
Mynock Squadron Episode 52 (X-Wing)
On the Road Episode 4 (FoW)
Overlords 2.0 Episode 3 (40K)
Personal Flash Paper Episode 22 (Infinity)
Preferred Enemies Episode 143 (40K)
Roll to Seize Episode 31 (40K)
Scruby & Wells Episode 11 (AoS)
Scruby & Wells Episode 12 (AoS)
Scrumcast 2017 Episode 1 (Warmachine)
Sons of Heresy Season 1 Episode 4 (30K)
T3 Episode 24 (AoS)
TDH60M Episode 64 (Warmachine)
Veterans of the Long War Episode 38 (40K)
War Council Episode 42 (Hobby)
As always, check out our blog, at TFG Radio, and give the podcast a listen. We talk 40K mainly but delve into other game systems. This week we talk about Fall of Cadia, new Aeldari models, and the cigarette boat, Godspeed!
Also, we'll be at the Las Vegas Open, so stop by the judge's table of the 40K Championships and say hi!
Have a different opinion? Post in the comments below or email me at [email protected] and let me know!