Tabletop Spotlight: Hero Realms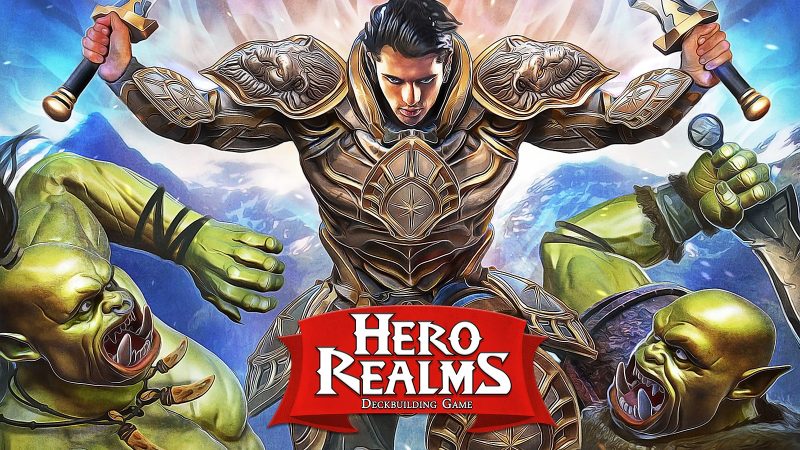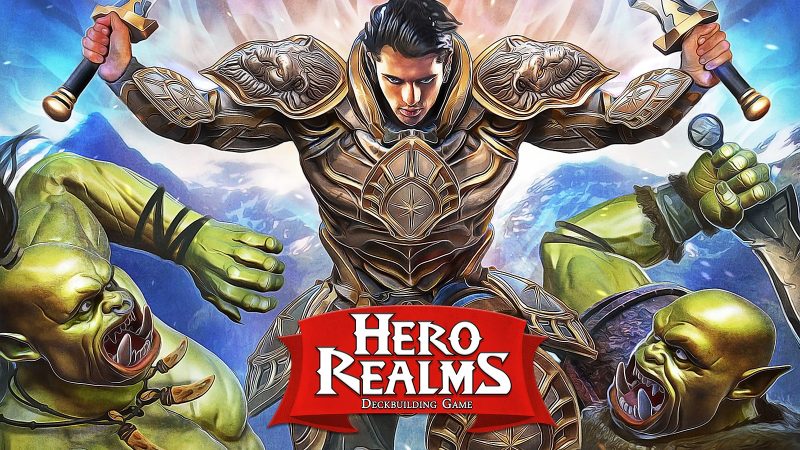 The Tabletop Spotlight is on Hero Realms – A Deckbuilding Game!
I'm a big fan of Star Realms, so when our friends at Dragon's Lair Comics & Fantasy brought over Hero Realms I was pretty excited. It's a great game in a small box!
Hero Realms is a deckbuilding game where players square off in hopes of being the last player standing. Each player starts with a base starter deck and improves the deck over the course of the game by purchasing new cards from a shared market place. I won't get into the mechanics here (we cover that in the video) but the game takes 5 minutes to learn and will keep you coming back for more.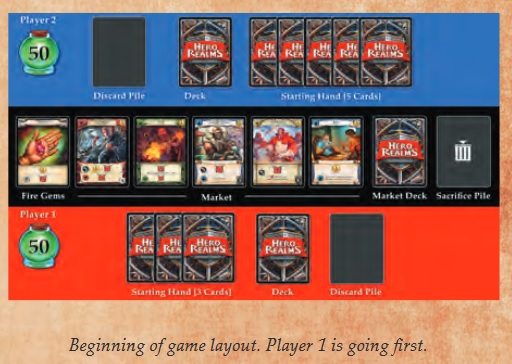 The setting is in a Fantasy style setting vs the Sci-Fi one of Star Realms. The art is all new and looks great, too. One other big difference between the two games is that the Base Game box has enough cards (ie the starter decks) to support up to 4 players! That's a big shift from Star Realms and a welcomed one which could support 4 players if you had more "starter deck" cards.
Another feature of this set that I really liked is that the rulebook (which is really more of a fold-out pamphlet) has extra rules for playing different multiplayer modes. While the core game play of Hero Realms doesn't change between multiplayer modes the player interaction goes way up. The 3v3 "Emperor" mode is really cool.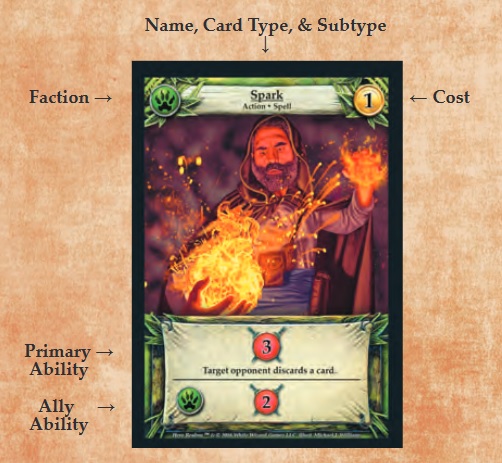 Hero Realms also has new "Character Deck" expansions which slightly modify your starting decks to give you a unique character as you're playing. They also have rules for campaign play and boss fights. Overall, I'm really excited about Hero Realms and I can't wait to get some games in with it. I know what game I'm going to push for my friends to play this weekend!
Check out the Online Rules HERE.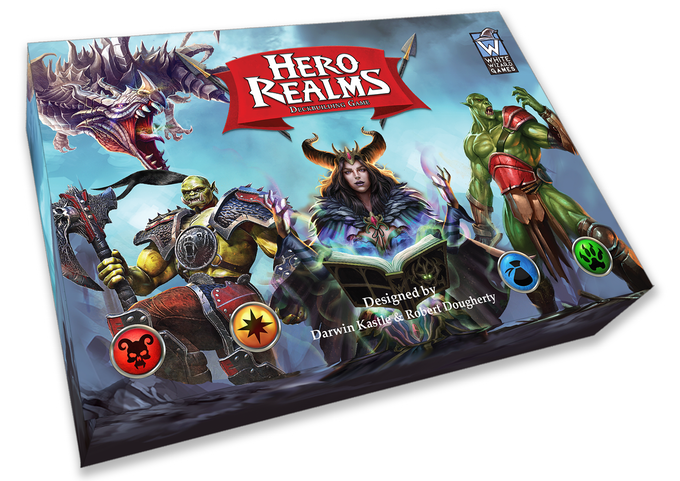 Subscribe to our newsletter!
Get Tabletop, RPG & Pop Culture news delivered directly to your inbox.
Hero Realms is a fantasy-themed expandable deckbuilding game from the creators of Star Realms (winner of multiple game-of-the-year awards).

Shared between all players is an 80-card Market Deck. The game begins with five cards from that deck revealed, creating the Market Row. As you play, you use gold to buy champion cards and action cards from the Market. These champions and actions can generate large amounts of gold, combat, or other powerful effects. You use combat to attack your opponent and their champions. When you reduce your opponent's score (called health) to zero, you win!
I'm so glad the base game supports up to 4 players now – Thanks White Wizard Games!