Tabletop Spotlight: Machi Koro Big Lights, Big City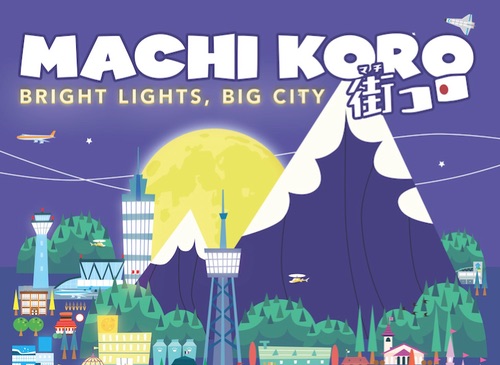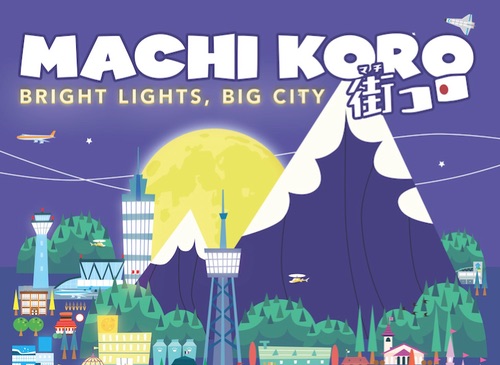 The Tabletop Spotlight is on Machi Koro Big Lights, Big City!
The Machi Koro series has a new stand alone expansion/setting for you to play in and our friends at Dragon's Lair Comics & Fantasy brought it over to check out. It's Machi Koro: Bright Lights, Big City!
If you're not familiar with the Machi Koro franchise, it's a neat series brought over by IDW Games. In the game, you are playing as the mayor of a small town (to start). Your goal is to develop your town into a fantastic metropolis. It's a fun mix of strategy, resource gathering and dice. It uses a mix of cards and dice to create the randomness that keeps things interesting. It's also pretty easy to figure out how to play so anyone can jump right in – so it's perfect for family game night!
The cards have a similar art style you can see on the cover and this particular expansion is set at night – so everything is night themed. The core gameplay is the same so you in theory you could mix these cards with the base set or the other expansion no problem. However, this game is an entire stand-alone box so you don't need own the previous sets to play.
The core gameplay revolves around your hand of cards and the market place. Each turn, going one at a time, each player rolls a die (or 2 if you have the upgrade) and depending on the roll, a few things get triggered. Players then gain income and can use that to spend on new buildings for their town. We gloss over exactly how those work in the video but you can read how it all works HERE. Note – thats the link to the core game's rulebook, not this expansion but again, the rules are basically the same. The end goal is to complete the landmark buildings first. It's fast and easy to play so go check it out!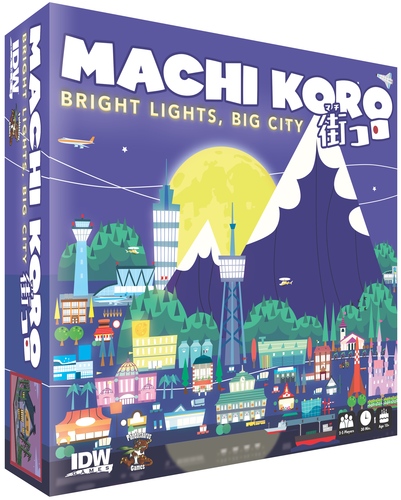 Machi Koro is a fast-paced, dice-rolling city builder. in the game, players compete to be the first person to build up their simple village into a sprawling metropolis. Originally designed and released in Japan, Machi Koro has developed a dedicated fan-base around the world. Excited fans have been eagerly anticipating an English translation, and the game has already garnered a "seal of excellence" from The Dice Tower among many other accolades.

Armed only with your trusty die and a dream, you must grow Machi Koro into the largest city in the region. You will need to collect income from developments and build public works, and steal from your neighbors coffers. Just make sure they aren't doing the same to you! Machi Koro is a fast-paced light-hearted game for you and up to 3 friends. They say you can't build Rome in a day, but Machi Koro will can be built in under 30 minutes!
It's all about building those Landmarks!
Subscribe to our newsletter!
Get Tabletop, RPG & Pop Culture news delivered directly to your inbox.