Review: Gamemat.eu's Highlands Terrain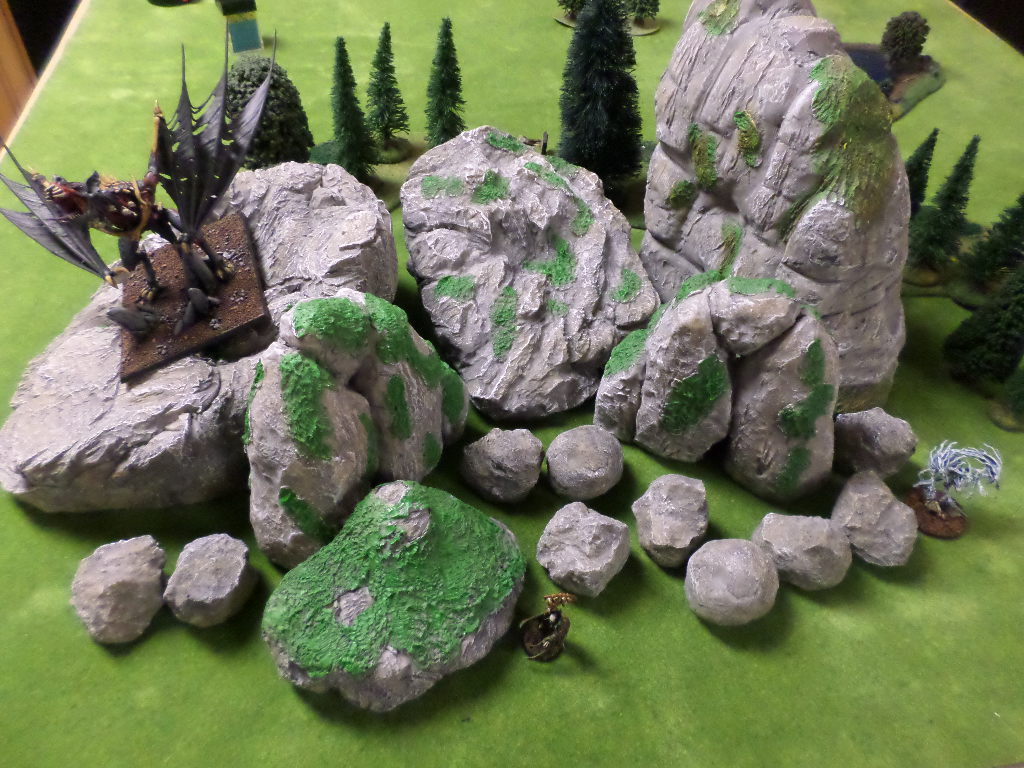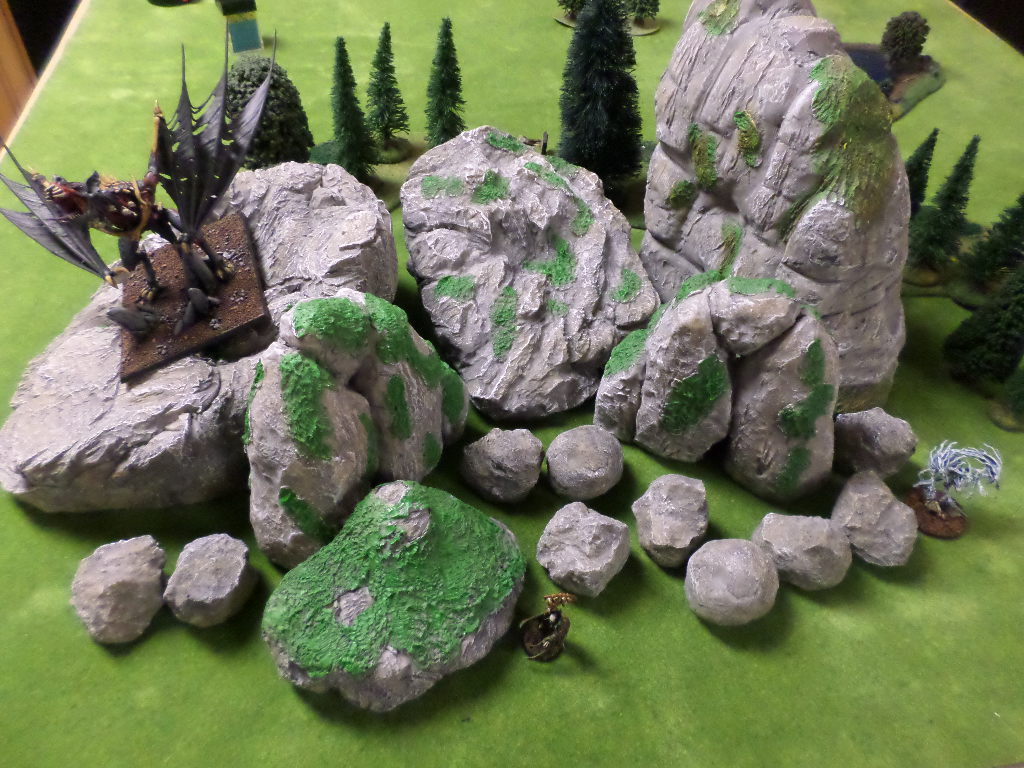 Pimpcron reviews this HUGE terrain set by Gamemat.eu. Come take a look!
Hey guys, it's the Pimpcron! I'm here to review this giant terrain set. And let me start off with saying that I'm a big guy, 7-foot 3 inches; and I weight 400 pounds. My wife was a professional wrestler, and my 8-month old daughter is often mistaken for a calf. We live in Texas, where everything is bigger, and I drink EVERYTHING out of a 64 oz Big Gulp cup.
My house is a 12-bedroom mansion and my dog has elephantitus.
So when I say that I know big, trust me.
This terrain set called the Highlands by my friends at Gamemat.eu is massive. I was playing an AoS game with my friends Justin, Dave and James so i took some pics! Because I feel like with nothing to compare these to, it loses it's hugeness.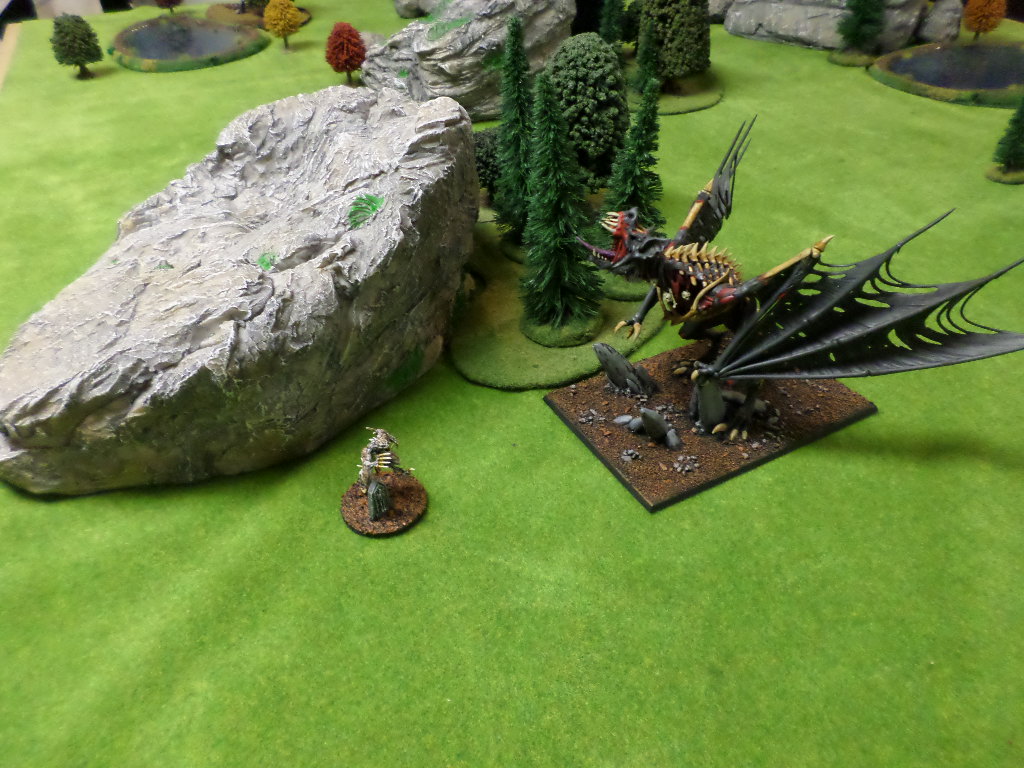 That is a freakin' Terrorgheist! And the small thing is a Ghoul King. These are huge terrain pieces, and that's not even the biggest piece. If you read my articles regularly, you'll know that I love a couple huge Line of Sight-blocking terrain to force tactical choices and add an extra layer of strategy.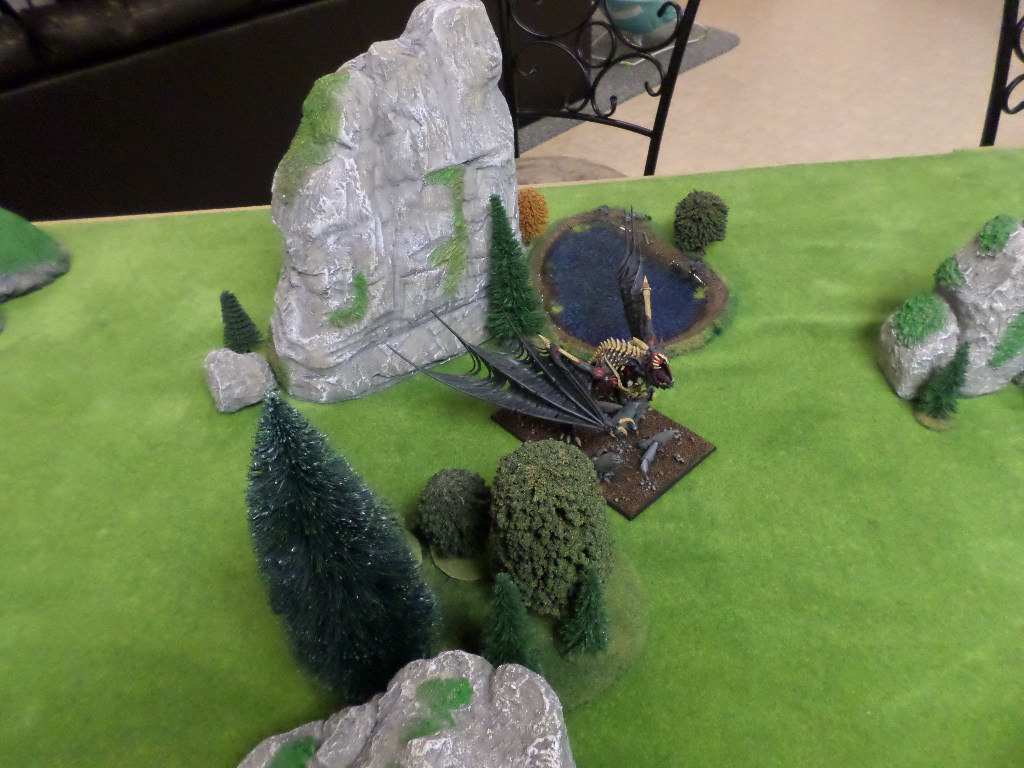 BOOM! Mind blown yet? I'm just blowing smoke, guys. That massive cliff structure is TWICE the size of that Terrorgheist. I like my terrain to be so big, it could fall over and kill a Terrorgheist.
Subscribe to our newsletter!
Get Tabletop, RPG & Pop Culture news delivered directly to your inbox.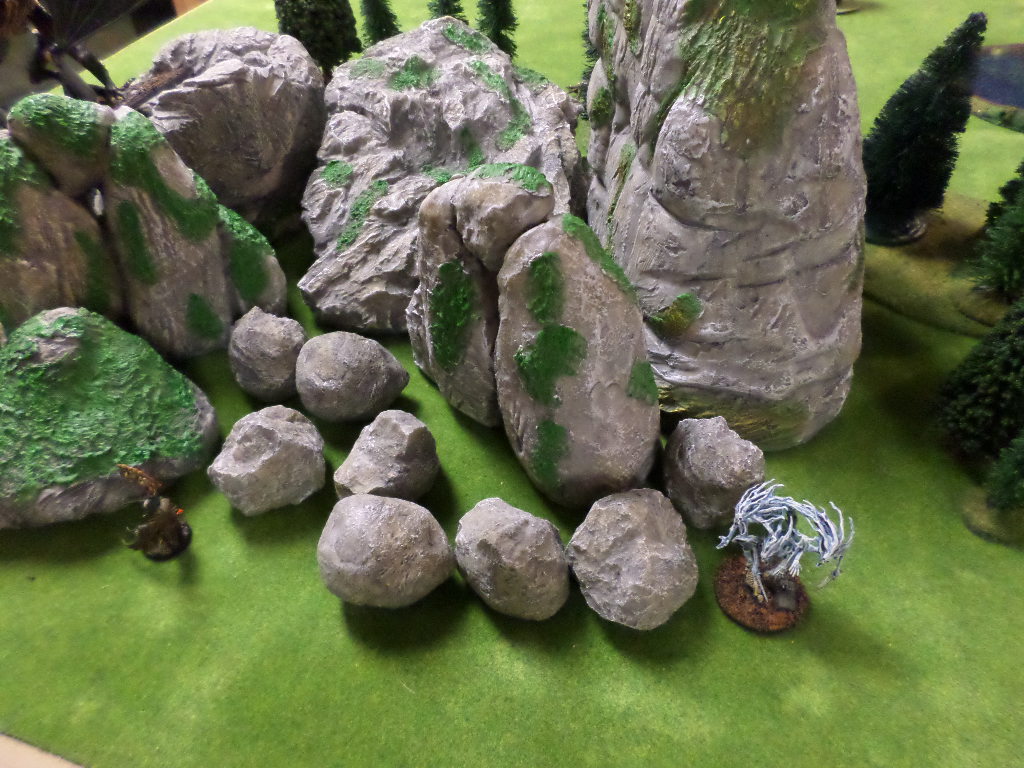 Even the "tiny" rocks that come with it completely conceal a Necromancer standing behind them. The tiny Necromancer is on the bottom left, Spirit Hosts on the bottom right. In this picture (just like the cover photo) I've clumped all of them together so you can see what you're getting. The set doesn't come witht he trees or ponds, but just adding a tiny bit of foliage brings this board to life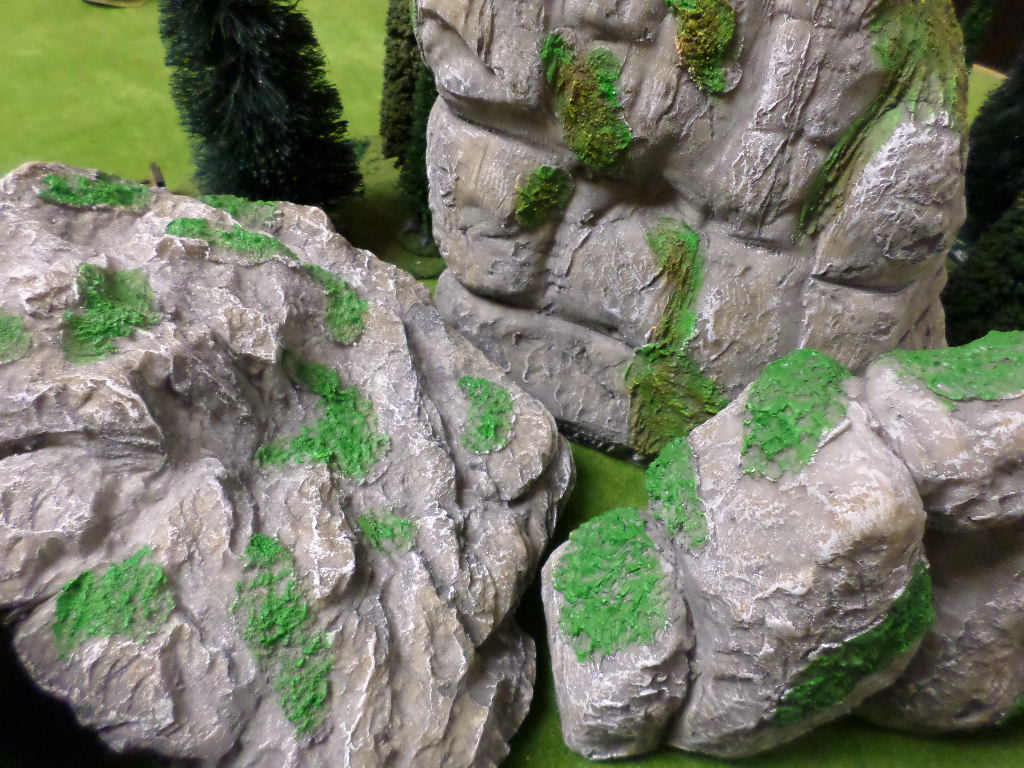 The detail on these is quite nice too. The Moss and growth brings pretty green patches to an otherwise cold color pallette. That's why they really go well with a few trees. The green ties it all together.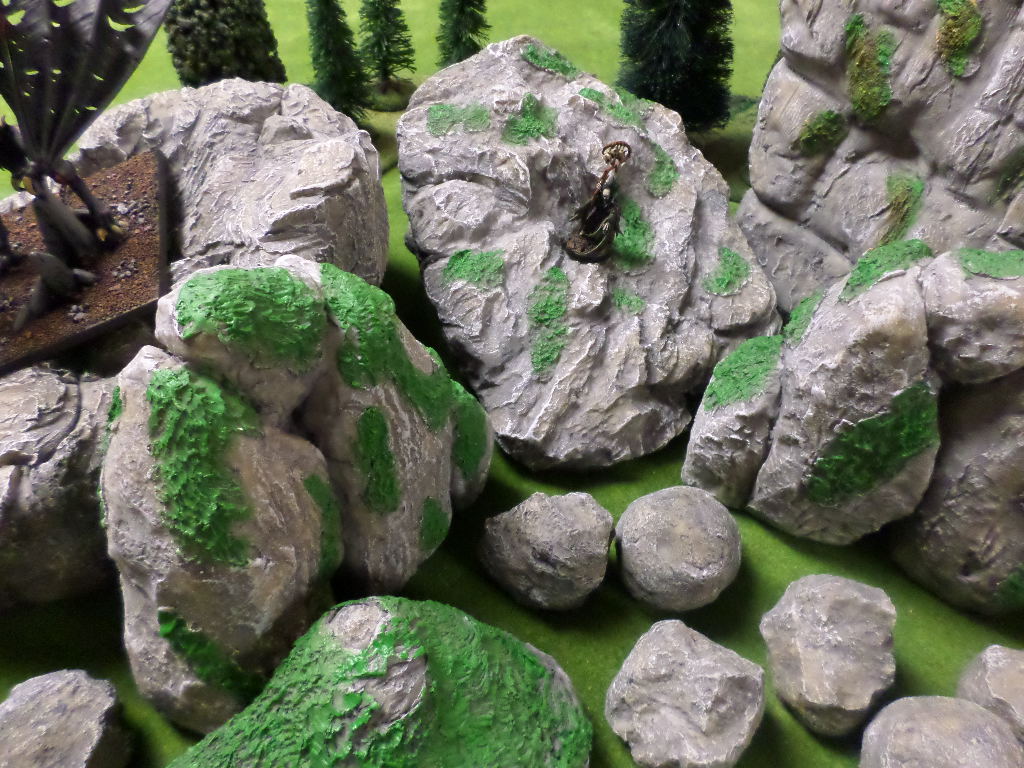 Do you see the Terrorgheist and Necromancer standing on those rocks? The rock formations that aren't as tall are still massive in a lateral way.
Final Thoughts
I'm a terrain nut. I've been buying terrain for years and have an entire room dedicated to terrain. I never thought I'd see any set that would be something new. I've got ruins, mountains, trees, ponds, lava rivers, etc. This set really caught me off guard because it was something I've never seen before. It is an awesome price and IS ALREADY PAINTED!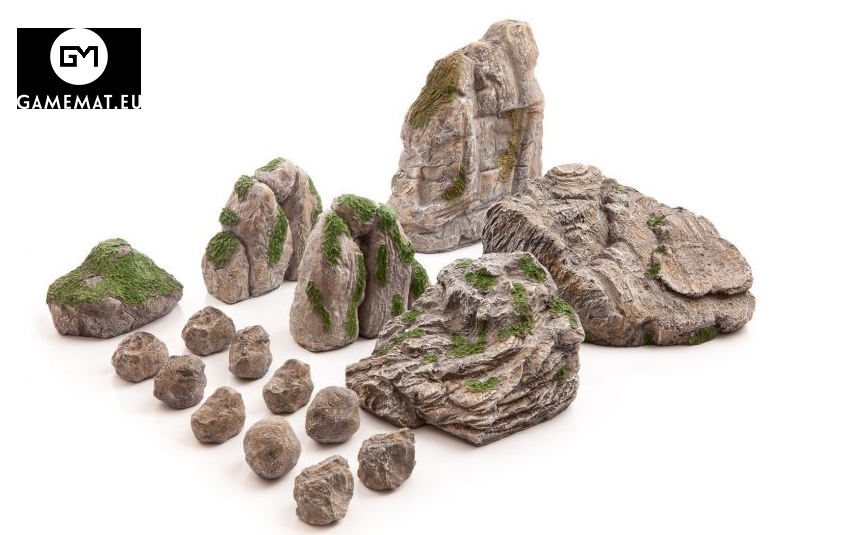 I honestly can't say anything bad about this set, other than the addition of a few trees really makes it pop. It doesn't come with trees, but is still a beautiful set on its own.
Pre-painted, assembled, resin terrain set. Ready to play straight out of the box.

1 set contains total 16 pieces: 6 large scenery pieces and 10 small scatter pieces

Battle mat not included.

Dimensions: (Lenght x width x height):

1x Hill1: dimension in cm (33x24x13 cm) and in inches (13 x 9 x 5 inch)

1x Hill2: dimension in cm (10x20x30 cm) and in inches (4 x 8 x 12 inch)

1x Hill3: dimension in cm (23x18x9 cm) and in inches (9 x 7 x 4 inch)

2x Hill4: dimensions in cm (16x14x17 cm) and in inches (6 x 5 x 7 inch)

1x Hill5: dimensions in cm (15x11x10) and in inches (6 x 4 x 4 inch)

10x Rocks scatter mix: 10 rocks of various size from (5x5x5 to 8x8x8 cm) and in inches (from 2 to 3 inches)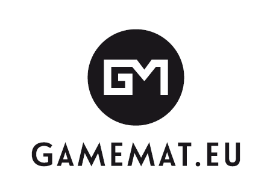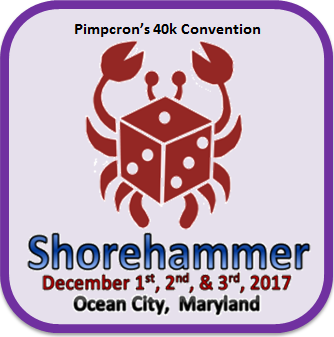 Hey Euansmith! I finally updated the Shorehammer button! I hope you see this message.