Warpath: Unboxing The Forge Fathers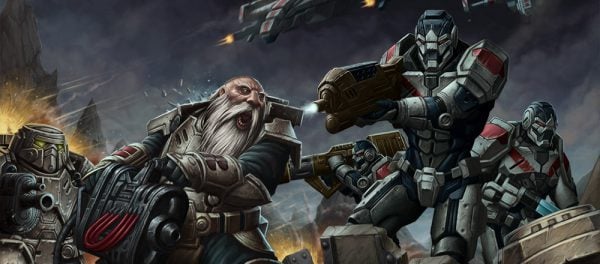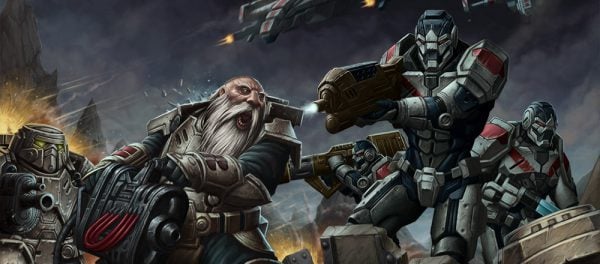 Let's take a look at some of the Forge Father miniatures available for Warpath, Firefight, and Deadzone!
Way back last year, myself and a few friends jumped on Mantic's Kickstarter for the second edition of Warpath. After several delays and production issues, (most) of my pledge came in right before the holidays! I grabbed the Operation Hercules two-player boxed set because it seemed like a great way to start. This set includes a collection of basic models for the Forge Fathers and Enforcers. I rounded out my pledge with a battlegroup for both factions, giving me two sizable forces. I picked Forge Fathers as my main faction, with the Enforcers serving primarily as a teaching tool for demos so I could help push the game locally. Now that I've seen the finally GCPS sculpts I'm beginning to have second thoughts…but that's enough for an intro, time to check out some miniatures.
Steel Warriors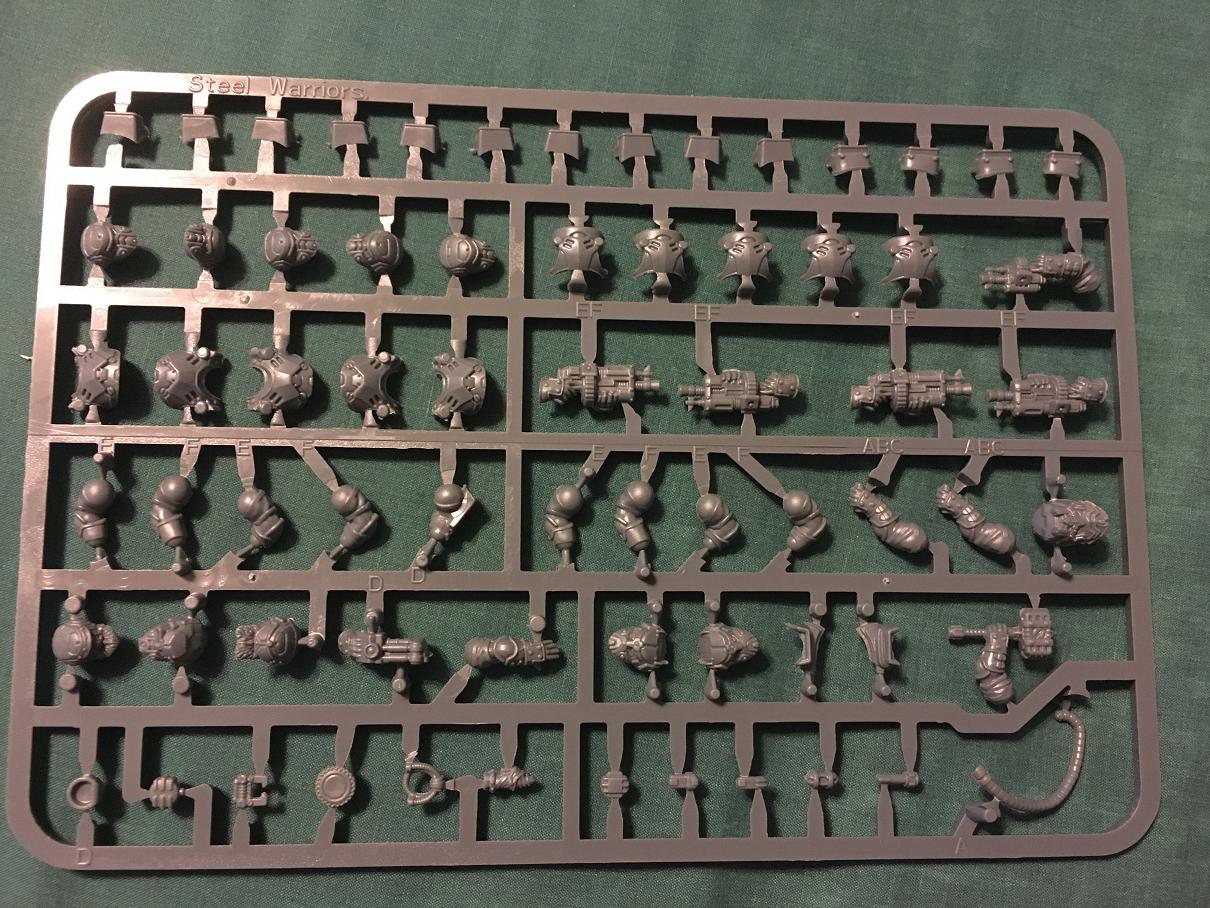 This sprue contains almost everything you need to build a five-dwarf team of Steel Warriors, the standard Forge Father infantry. The legs and some more bits for customization will be in the next image. You've got a few chest and head options, most notably some with faces exposed that you can use as your unit leader. Nothing really flashy, as you'd expect from basic infantry.
Stormrage Veterans/More Steel Warriors bits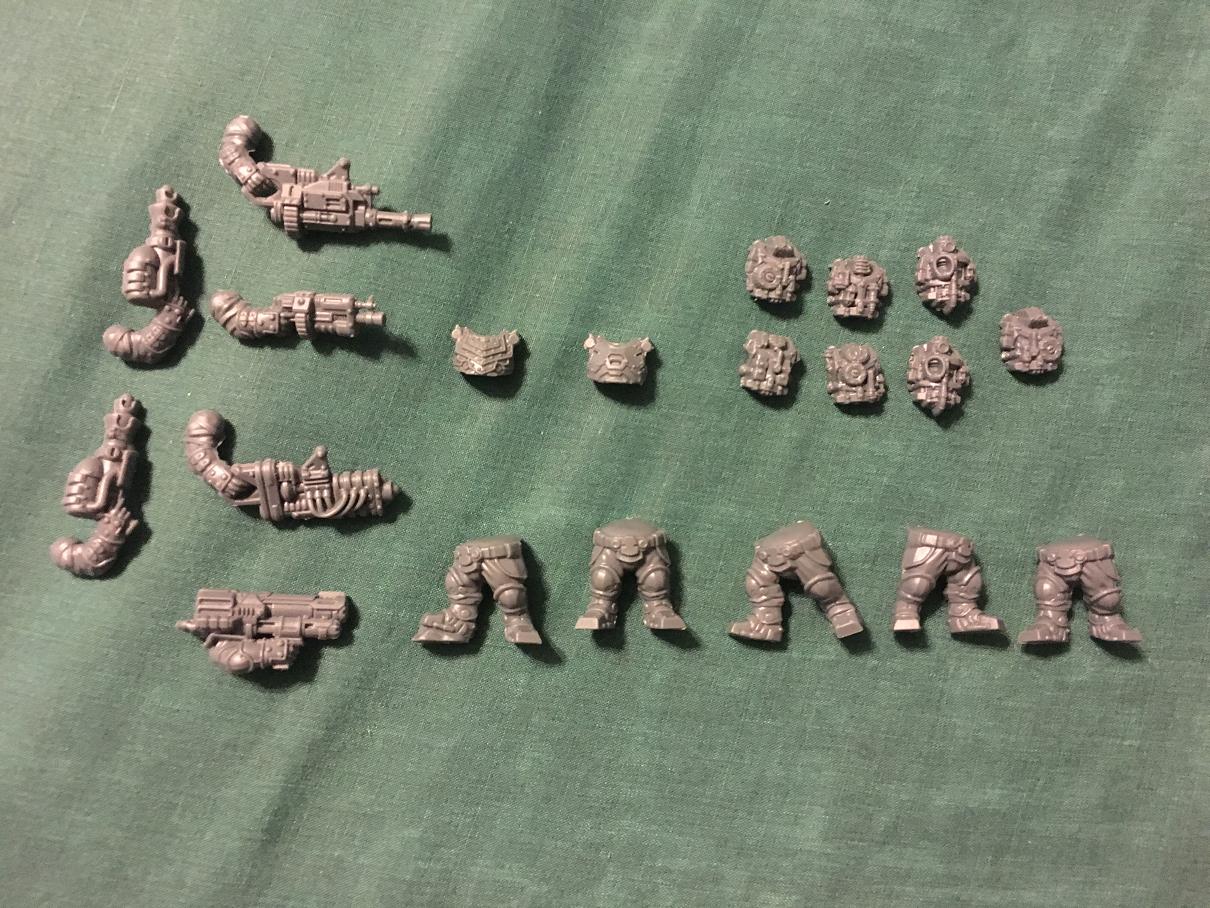 Oddly enough, the legs, special weapons, and some additional bits didn't come on a runner. These bits also act as an upgrade pack to make Stormrage Veterans, a more elite version of Steel Warriors that serve as heavy weapon specialists. The two leftmost weapons are Dragonbreath Flamers, the preferred weapons of the Rekkhyrr Steel Warrior teams. The top weapon is a Hailstorm Autocannon, a fairly basic heavy weapon used throughout the faction. Below that is just another Hailstorm Rifle arm you can use to add a bit more variety to your Steel Warrior poses. After that you have a Magma Cannon, the primary anti-vehicle weapon of the Forge Fathers, as well as the Mjolnir Missile Launcher for taking out fortified positions.
Brokkrs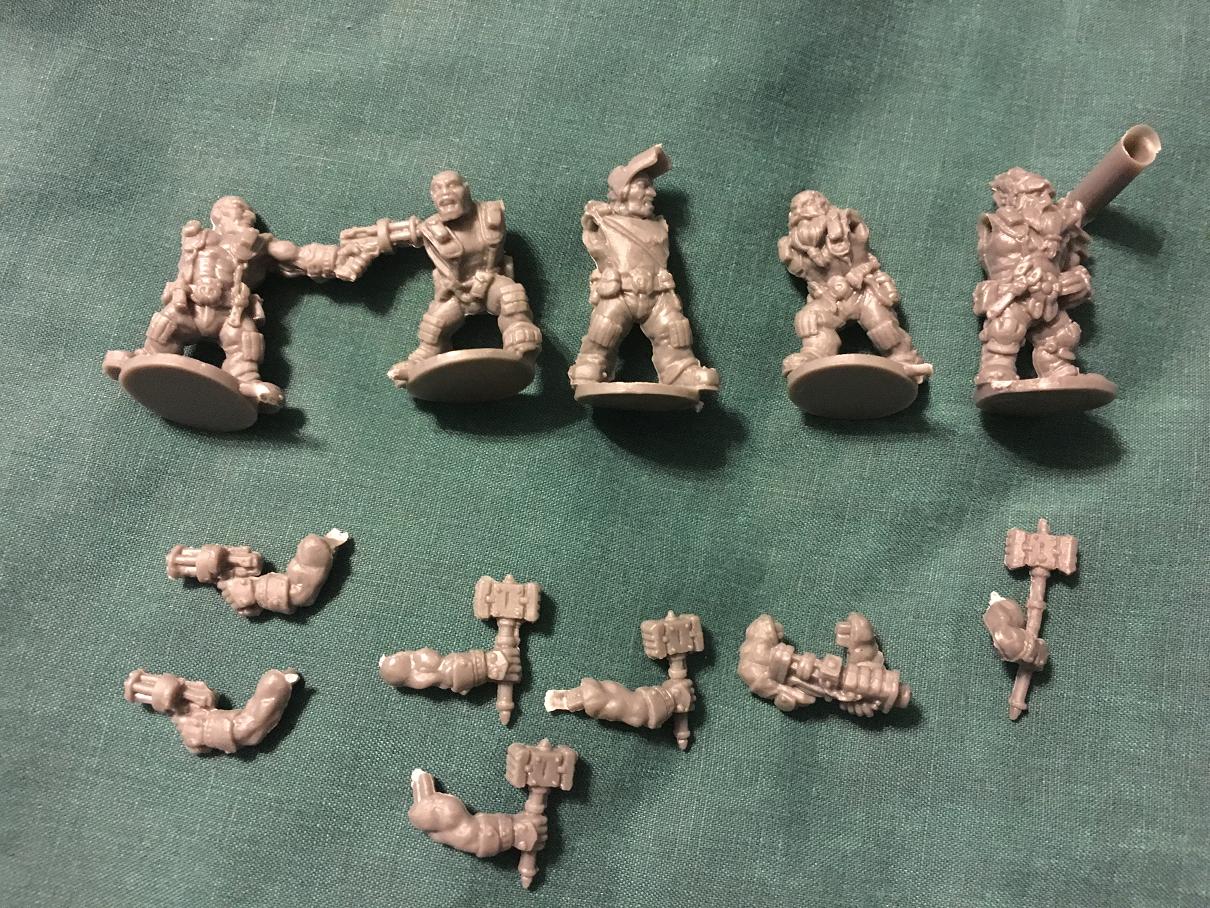 Next up we have a team of Brokkrs, the combat engineers of the Forge Fathers. By default they only carry Burst Pistols and hammers, a pretty uninspiring arsenal of weapons. However, they can be upgraded with a Magma Rifle (pictured above), the ability to repair vehicles, and the Inferno Drill heavy weapons platform, which was unfortunately not included in the Kickstarter.
Forge Guard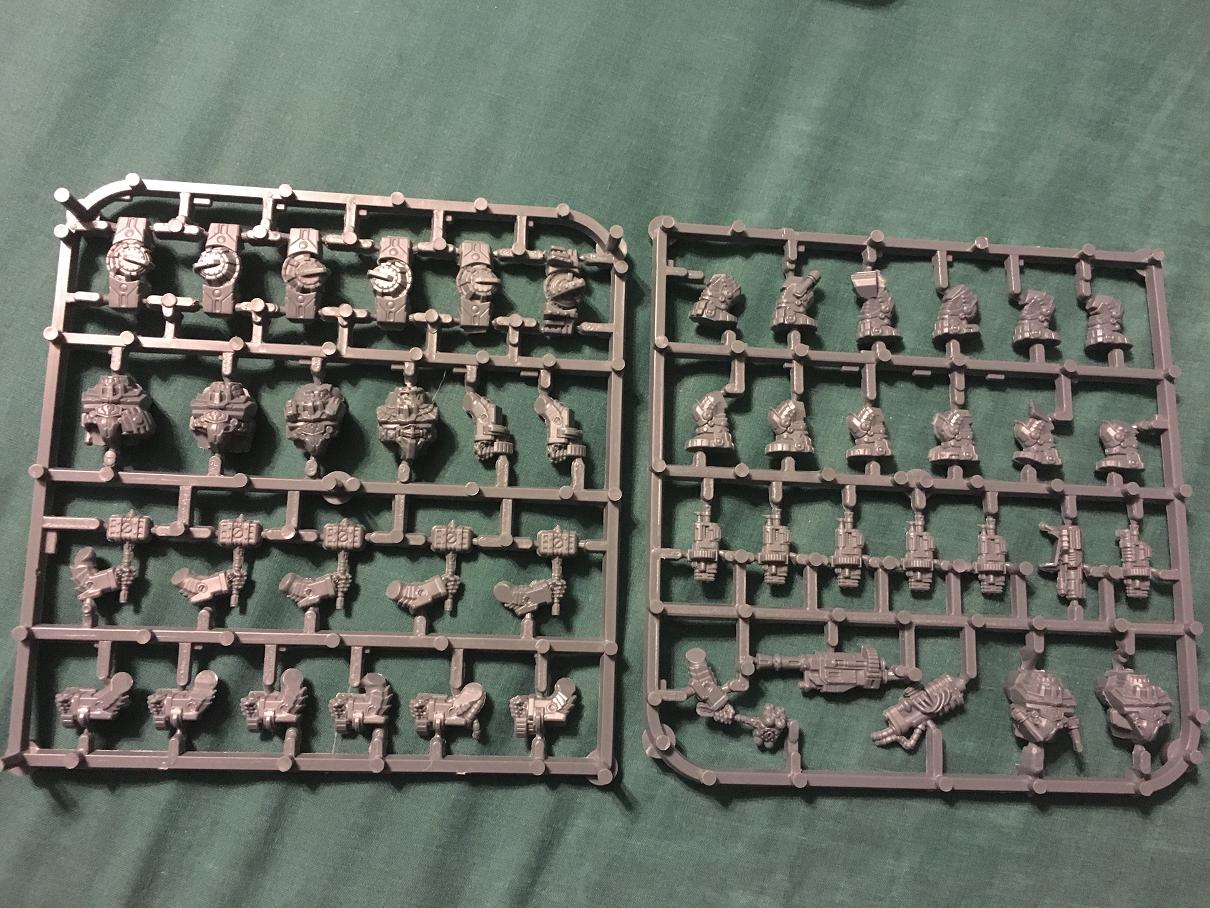 Now we arrive at some of the heavier options available to the Forge Fathers, the Forge Guard. These act as the standard heavy infantry of the faction, meaning they come in teams of 2, with a full squad consisting of 4 models. By default they come with a basic Hailstorm Rifle and the Forge Hammers, a fairly powerful melee weapon that can take on everything from infantry to lighter vehicles. A team of Forge Guard can also be upgraded with the standard compliment of Forge Father heavy weapons, including Autocannons, Mjolnirs, and Magma Cannons.
Hammerfist Drop Squad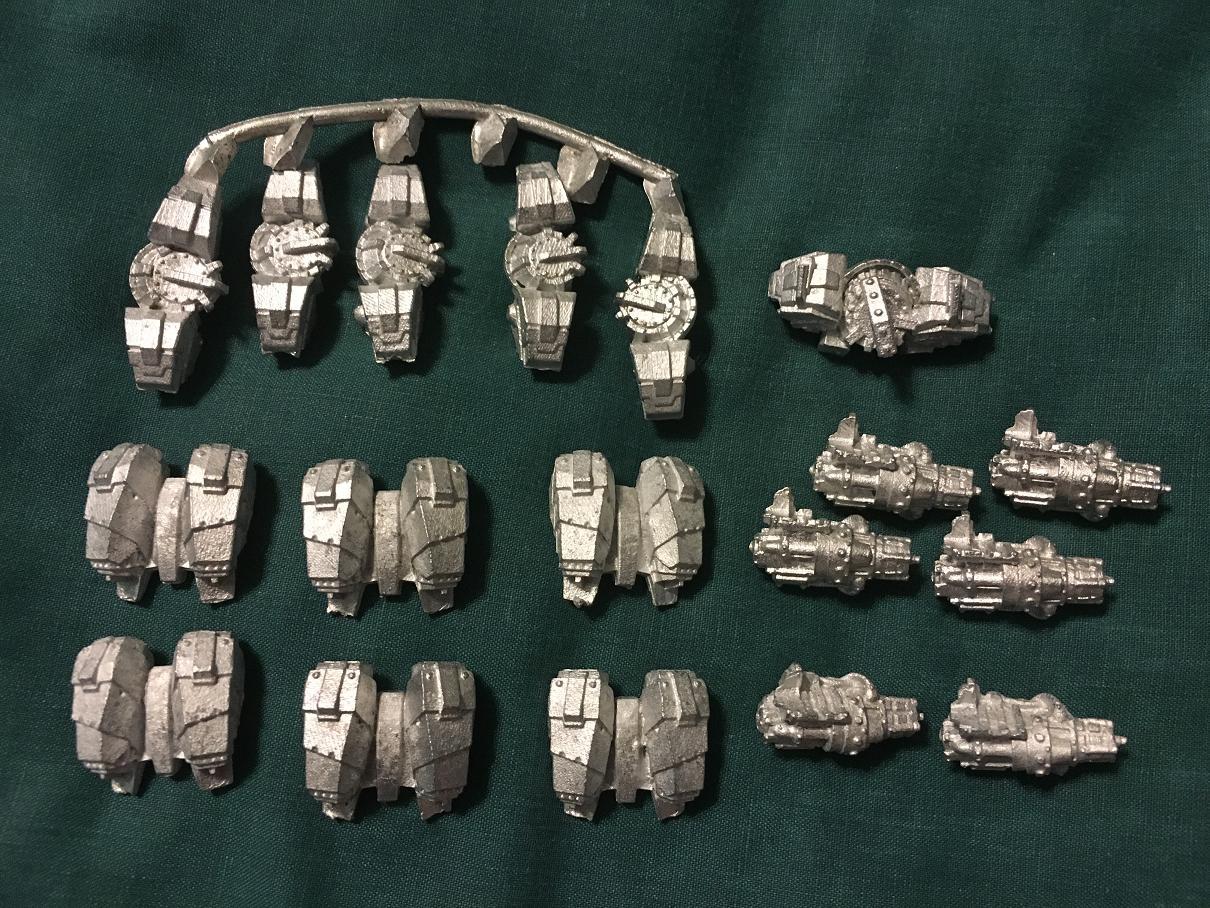 This metal upgrade pack allows you to convert your Forge Guard into Hammerfist Drop teams. As their name implies, the primary difference between these guys and the Forge Guard is their ability to be dropped onto the battlefield via aerial deployment. They also trade in their Hailstorm Rifles for more portable versions of the Inferno Drill, and lack the heavier weapon options of their Forge Guard cousins.
Iron Ancestor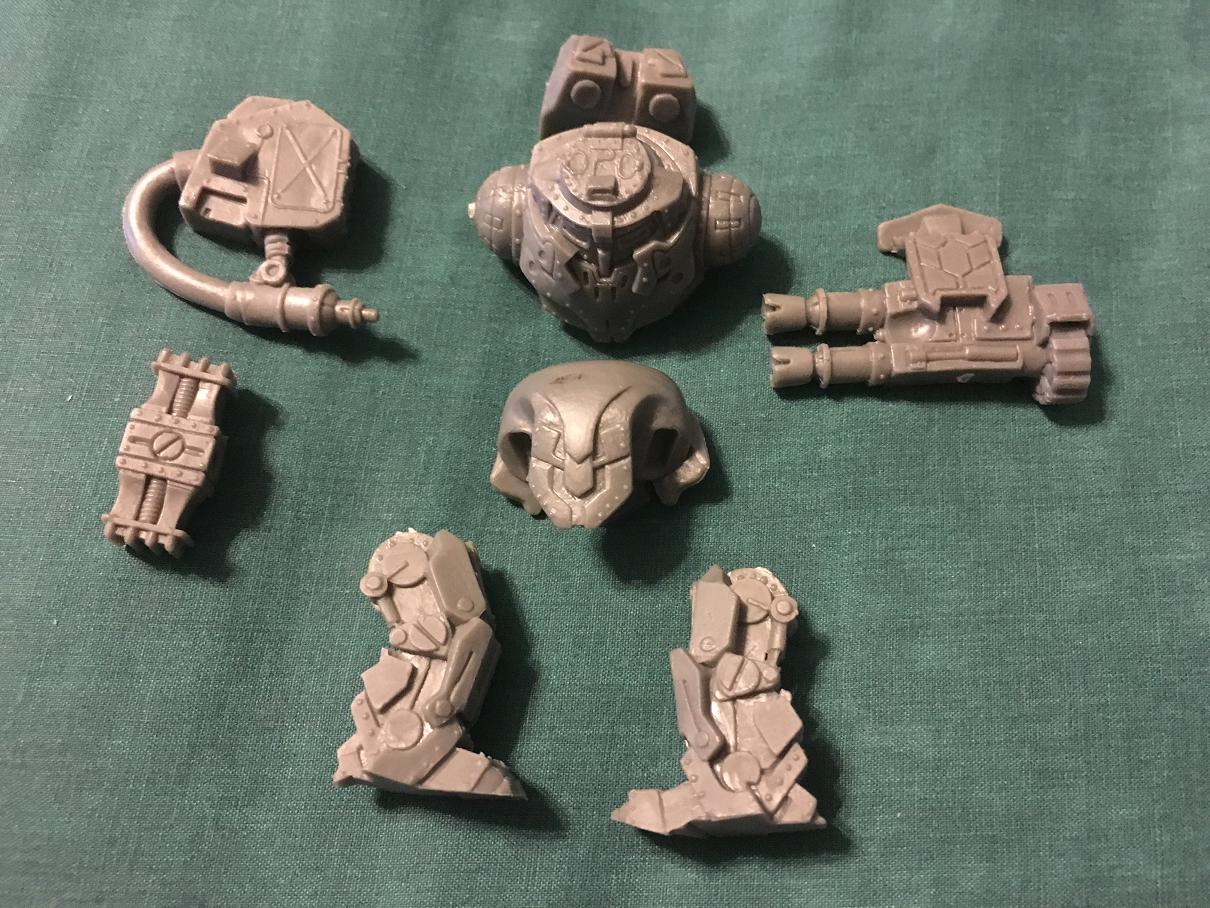 The Iron Ancestor is the Forge Father equivalent of a Dreadnought, both in terms of usage and fluff. Unfortunately, my pledge only came with the parts to make the standard Iron Ancestor, which is equipped with a Forge Hammer and Twin Autocannons. They also come in Doomstorm, Thor, and Hellermal Patterns, which are equipped with two Twin Autocannons, dual Forge Hammers, and Twin Magma Cannon/Dragonbreath Flamers, respectively.
Subscribe to our newsletter!
Get Tabletop, RPG & Pop Culture news delivered directly to your inbox.
Jotunn Weapons Platform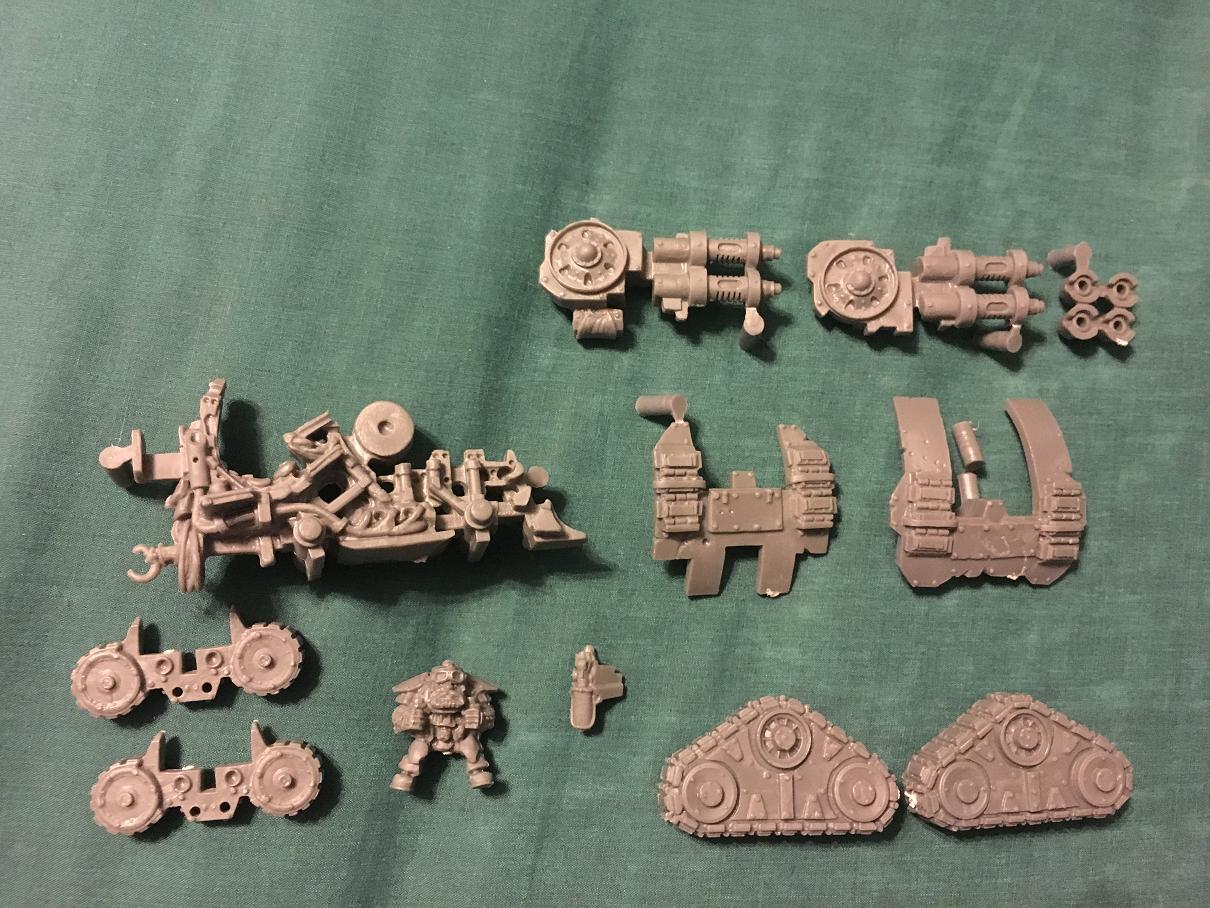 The Jotunn is a tracked heavy weapons platform used by the Forge Fathers. As with the Iron Ancestor, my pledge only came with the parts to make the standard version, which is outfitted with a quad Hailstorm Autocannon. Other platforms include a Heavy Magma Cannon variant for anti-armor and a Punisher Cannon version for taking out entrenched infantry.
Ingulf Krestursson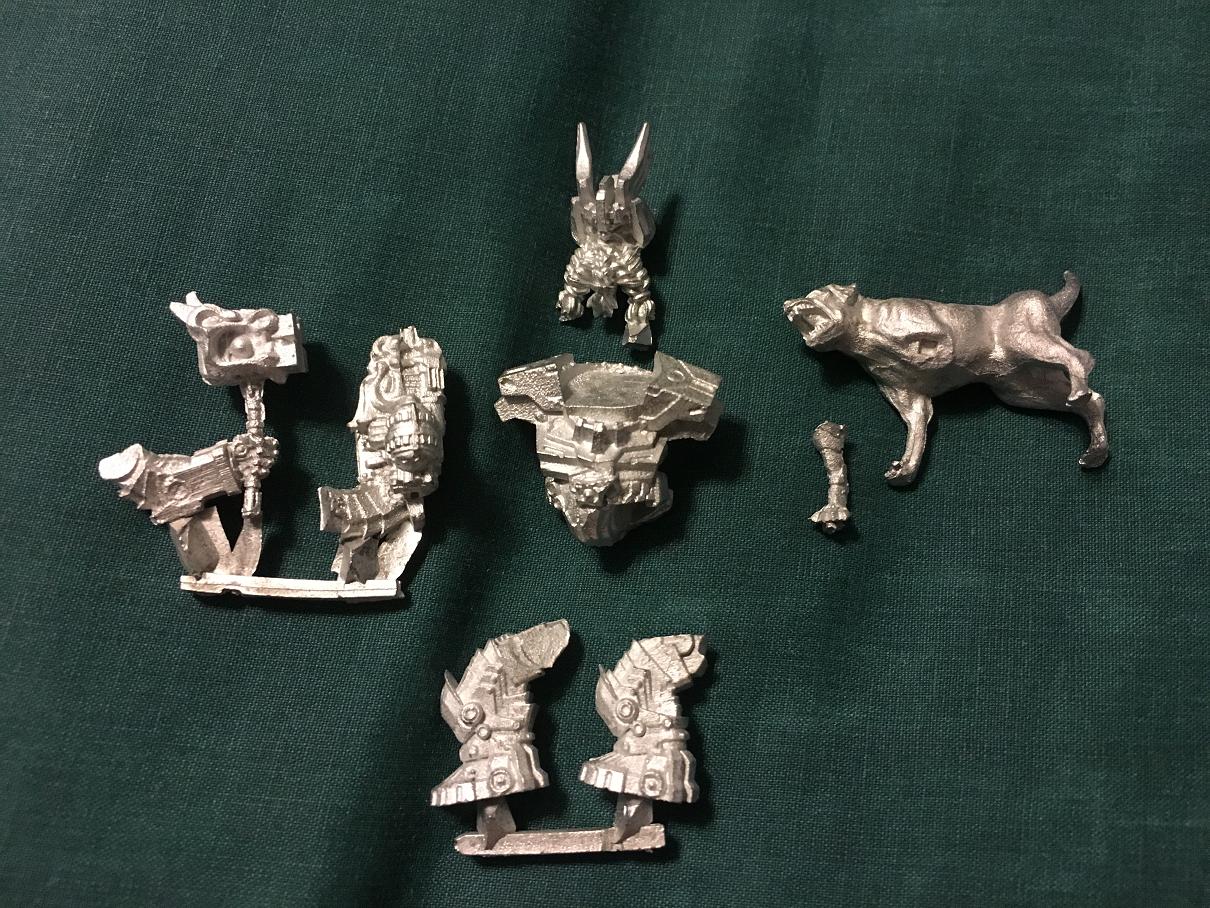 Finally we come to Forge Lord Ingulf Krestursson, the special character for the Forge Fathers. This inspiring leader carries a Dragonbreath Flamer and strides into battle with his trusty canine companion. This particular model was exclusive to the Kickstarter campaign, as were all of the special characters. Extra copies may appear at events or on Mantic's online store for special occasions, but he supposedly won't be available for general release. That said, there will eventually be a mass-produced version of Ingulf, it just won't be this particular sculpt.
Many of these models are already available for purchase as part of the Deadzone faction bundles. The Warpath rulebook is set to hit retail sometime in April, but if you want to get a head start collecting your army, all the Deadzone models currently released will be compatible with Warpath and Firefight. I'll be back at some point in the future with pictures of my Enforcer models.
~Did any of you pledge to Warpath's Kickstarter? Will you be getting into Warpath, Deadzone, or Firefight this year?