Wizkids: New Icons of the Realms Announced


55 New Heroes, Villains, and Monsters are coming to the D&D Miniatures, Icons of the Realms series – 7th set announced today!
The new set is said ti include monsters and heroes from the Forgotten Realms.
Coming from WizKids in July:
Featuring monsters, heroes, and villains from the well-established Forgotten Realms fantasy setting, the new set will include 55 different models, randomly packed in boosters.  Each booster comes with one large and three small or medium miniatures.  MSRP is $15.99 per booster.

Boosters will be sold in Booster Bricks, each with eight boosters.  Customers who pre-order a full case of Booster Bricks, four bricks per case, will be eligible to also purchase one of the D&D Icons of the Realms Miniatures Case Incentive (Set 7), while supplies last.  This promotional set features scenic elements scaled for use with the other miniatures in the line.  The contents of the Incentive Set have not been revealed.  MSRP is $39.99.
You guys know the drill. There's a new line of prepainted miniatures coming out in July now that Wizkids has announced their 7th run. No details on what the fancy setpiece/incentive set is going to be–and let's not forget that Wizkids is also going to be releasing unpainted miniatures starting next month.
So if you're looking for monsters and minis, Wizkids has got you covered.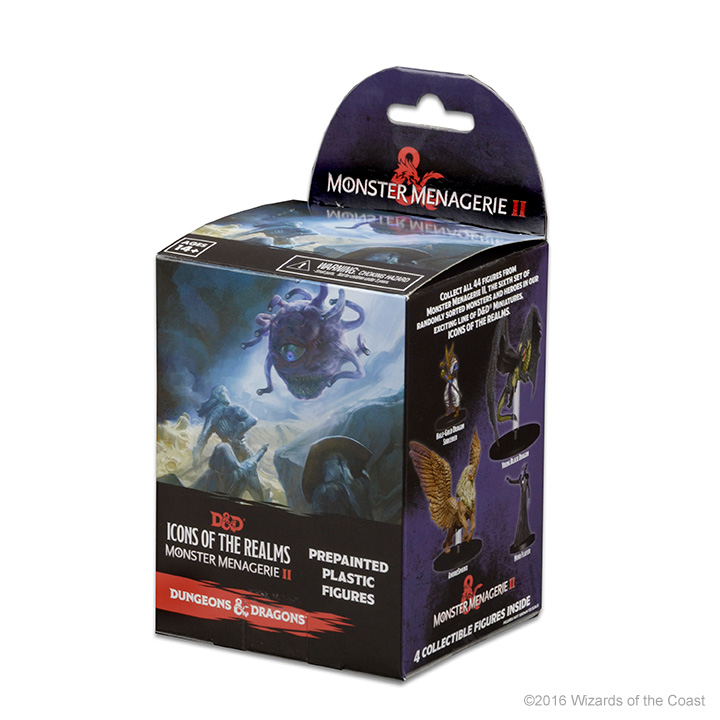 Pictures shown are from previous ranges.
~Happy Adventuring
Subscribe to our newsletter!
Get Tabletop, RPG & Pop Culture news delivered directly to your inbox.