Wyrd: The Hand That Feeds One-Shot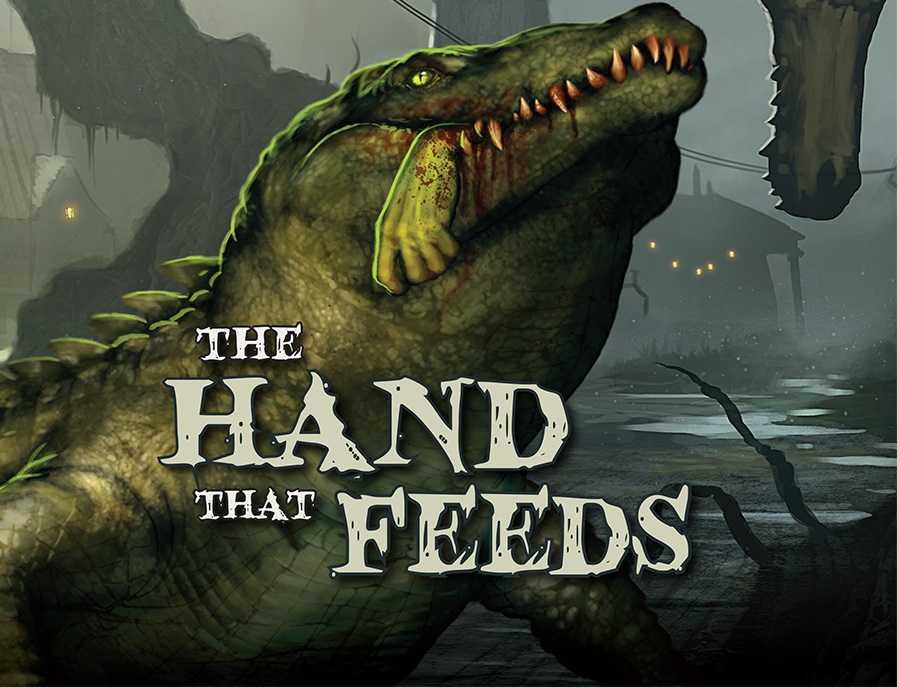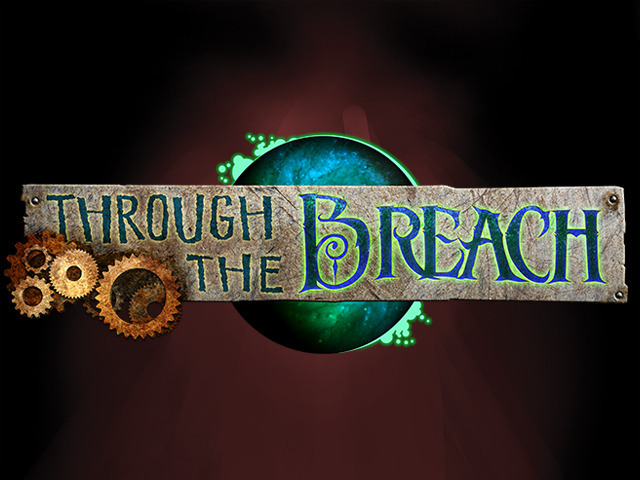 Wyrd Games is back with another Penny Dreadful One-Shot adventure: The Hand That Feeds!
If you're looking for a quick adventure idea these Penny Dreadful one-shots are the perfect launching points for your next RPG game's shenanigans.
via Wyrd Games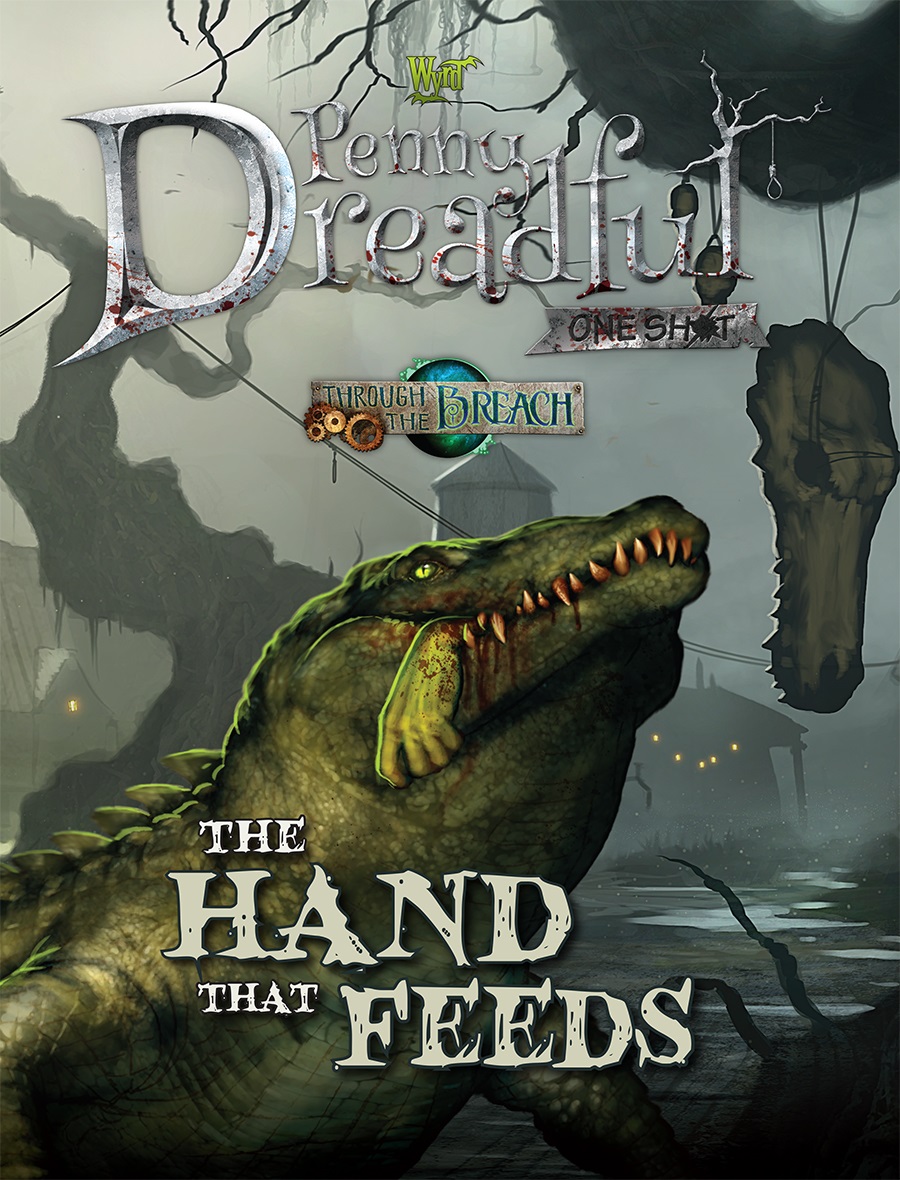 We are happy to announce a new Penny Dreadful One Shot, The Hand That Feeds, is now available for only $5 on DriveThruRPG!

Your Gremlin boss has his hand taken by a big gator, and he's tasked you and your kin with retrieving it! You'll have to navigate the Bayou and its many perils or risk the wrath of your boss!

This adventure comes with five pregenerated characters for the players. Check it out today!

Description:

Give your boss a hand…

Chubbs LaCroix had his hand (and favorite gun) bitten off by a gator, and it's made him a bit ornery. He's tasked his loyal underlings with finding the beast and bringing back his missing limb.

In order to find the gator, the Fated will have to brave the many (many, many) dangers of the Bayou, including giant toads, hungry pigs, and the wrath of the Swamp Witch herself.

Subscribe to our newsletter!

Get Tabletop, RPG & Pop Culture news delivered directly to your inbox.

The Hand That Feeds is a fun and challenging One Shot adventure for the Through the Breach roleplaying game. It requires the Fated Almanac to play and comes with 5 pregenerated characters.

Into the Bayou is recommended to get the most out of this adventure, but it is not required.
For only $5 you too can go on a bayou adventure you won't soon forget…if you can handle it.