Wyrmwood is Making The Ultimate GM Screen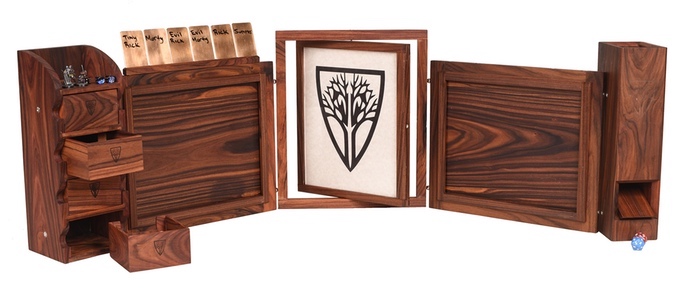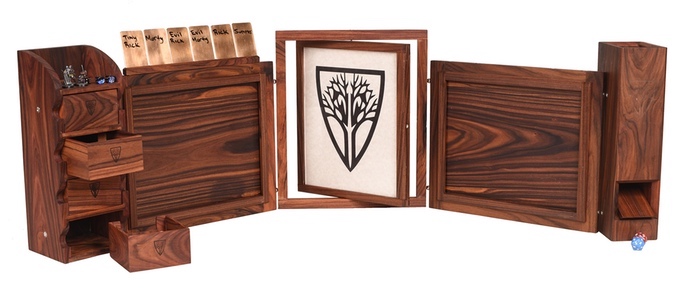 The only GM screen you'll ever need — magnetic panels, rotating components–this screen has it all. New from Wyrmwood, Kickstarting now.
Wyrmwood makes high quality gaming accessories. If you've never seen them before, welcome to the surface world. That big bright thing in the sky is the sun–and Wyrmwood is a team of crafters that hand-make absolutely gorgeous wooden gaming aids. Classic examples include , like dice towers, trays, and deck boxes.
And now, they're kickstarting their latest project. A fully customizable wooden GM screen, built of magnetically interlocking wooden panels that you can assemble any way you like. Here's a brief rundown of what they're offering.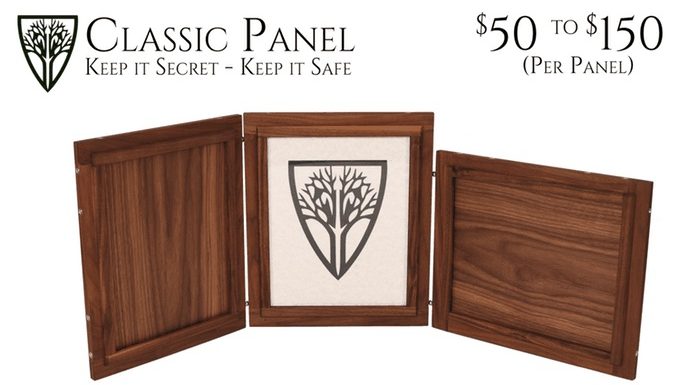 "The Classic Panel is the foundation of the Wyrmwood GM Screen System. It takes the familiar Game Master Screen panel and enhances it with sturdy, luxurious construction, custom made in your choice of woods. You can choose to insert custom artwork on the player side of your screen, or allow the natural beauty of the wood to stand by itself."
A two-sided panel with acrylic sheets on either side so you can insert your own charts, tables, artwork, or whatever else you may need.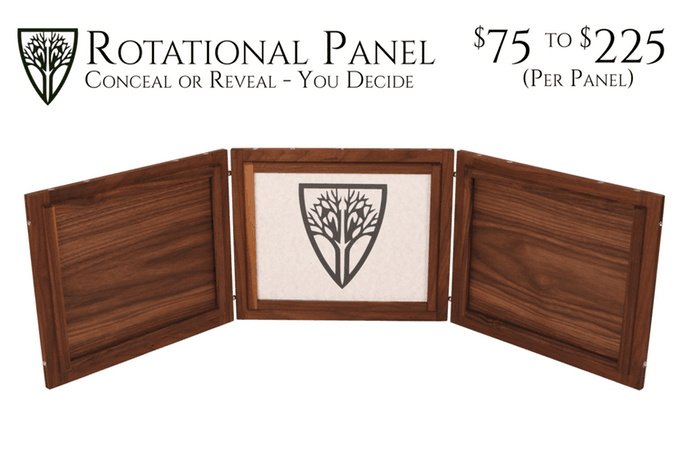 GM Screens exist to conceal information from the players. The Rotational Panel represents a 180° turn for GM Screen design – literally. Now, the screen itself is a narrative device to tell your story in new, exciting ways:
Maps on one or both sides reveal a newly entered area
Art of a villain shows players the enemy they've encountered
The landscape reveals the view through the character's eyes
The contents of a treasure chest or vault, shown as it's opened
An important piece of lore, revealed at a crucial moment
No mention of this particular panel's most important feature: the ability to shout "let's rotate the board," any time you're using it.
There are two announced stretch goals right now: a two-way dice tower allowing for public and private rolls, as well as a wooden initiative tracker that slots right in to any panel you've bought.
Subscribe to our newsletter!
Get Tabletop, RPG & Pop Culture news delivered directly to your inbox.
And according to their campaign page, this is just the core set–more panels/pieces for the G screen will be developed later, each one compatible with this. This project was fully funded within a matter of minutes–it won't be long now before they unlock the first of their stretch goals. So you may want to get in now. These products are pricey, but the quality is unmatched.