Bolt Action: Winter is Here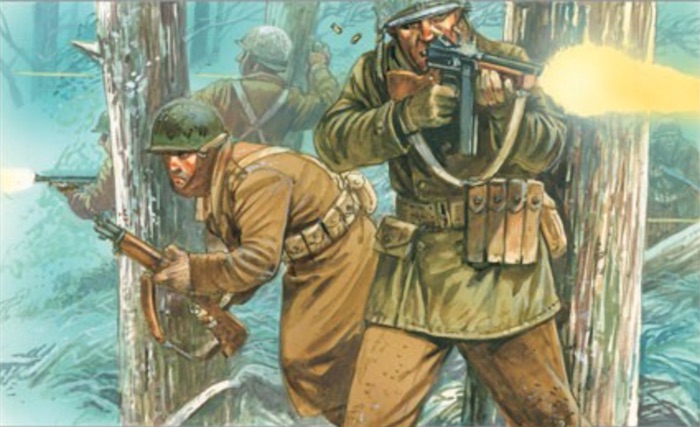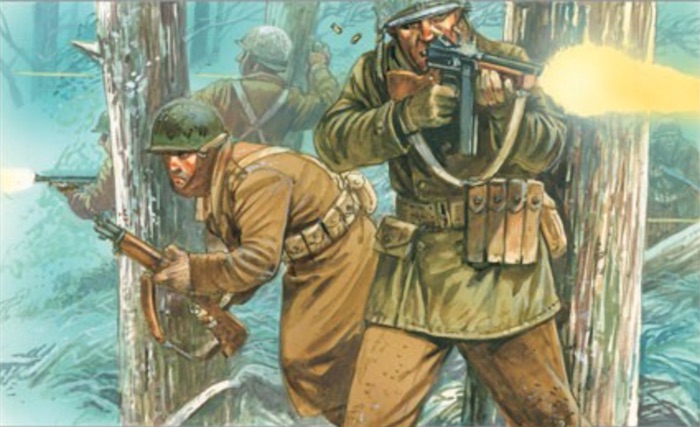 ATTENTION! The new US winter Veteran Squad and weapon teams are ready for the front.
Warlord is running a shipping deal right now – so it's a great time to expand or start a new army!
Due to the relatively short amount of time at the front, and particularly because of the constant influx of replacements, regular US infantry units never got quite as 'seasoned' as those of some other countries that lacked the American manpower, training and organization. But once they did, they became the iconic imagery for the allies – the 'soldier to be'. Determined and proud, they fought on in any situation, often to the last bullet.

Tough as nails, you can give these vets any task and they'll be able to do it. They are not invincible so make sure they are supported, or advancing behind some form of cover. Better yet, give them some transport and get them to the objective asap!
The Browning M2HB .50-cal. was undoubtedly one of the best HMGs of World War II. It is still used today. It was renowned for its penetration capacity, as its heavy bullets could go right through the armour of half-tracks, armoured cars and even some light tanks. Mounted on a 20kg tripod, its weight made it very stable allowing accurate bursts of fire.
Subscribe to our newsletter!
Get Tabletop, RPG & Pop Culture news delivered directly to your inbox.
Small-calibre field artillery was not widely used in the American Army except by the Paratroopers and the Marines. A few other special forces preferred the small-calibre pack howitzer (75mm) because it could be moved easily. It could also be transported or dropped by parachute after breaking it down into its component parts. Airborne units so equipped won battle honors at Bastogne, Normandy, and Arnhem.