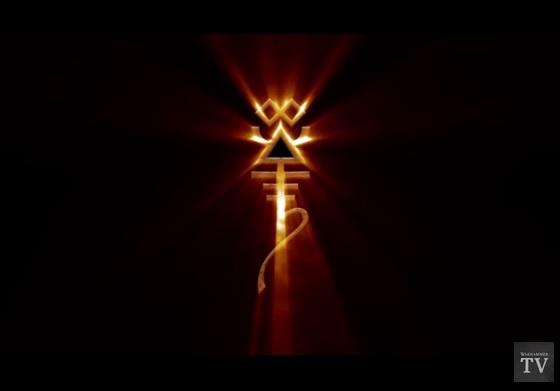 Come take a look at the newest MEGA-Detachment for the entire Eldar race, with some notable exceptions…
Following on the foot steps of the giant Castellans of the the Imperium detachment from Fall of Cadia, the entire Eldar race get their own in Fracture of Biel-Tan.
Take a look at these images from one lucky gamer (Dakka'a Garion) who has a copy of the new book: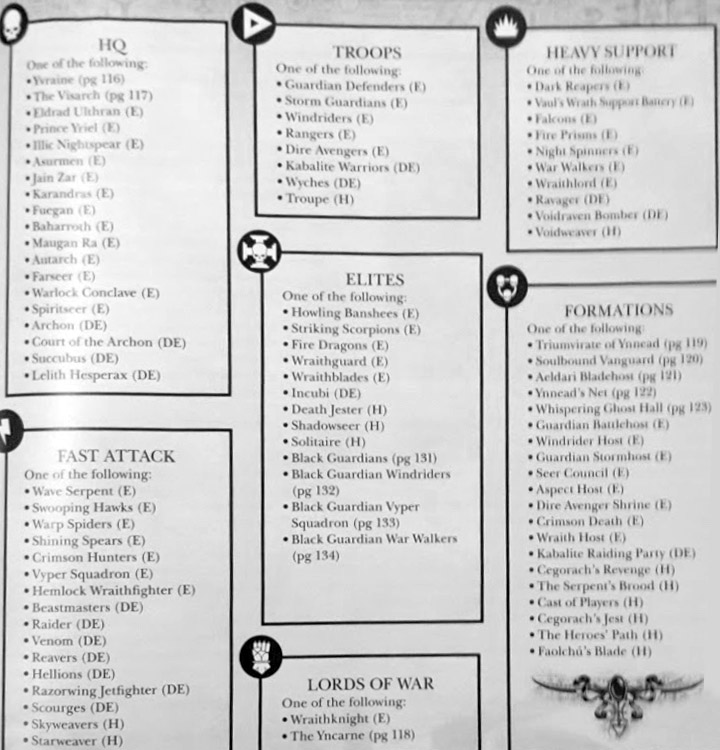 Almost the entire Eldar race is on this page… do you see who's missing?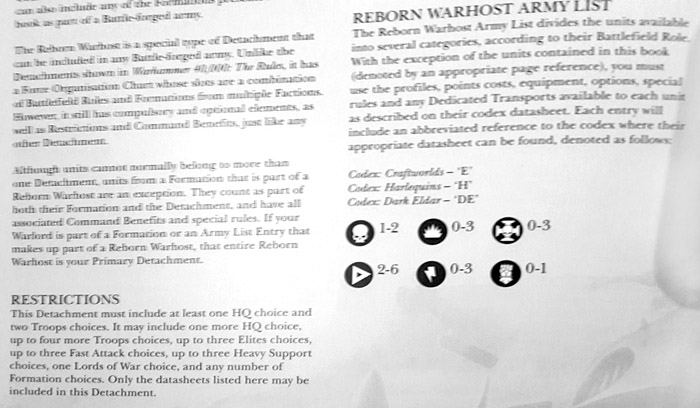 Here's the standard unit limitations and detachment boilerplate which is very similar to the text from Castellans of the Imperium.
Look Who's Missing:
Craftworld Eldar:
Avatar of Khaine
Dark Eldar:
Haemounculus
Urien
Drazhar
Mandrakes
Wracks
Grotesques
Talos
Cronos
It looks like the new unified Eldar has split from their previous god, and the Haemonculus Covens of the Dark Eldar.
I would guess that there are some strong hints from this detachment and the earlier Imperial one about how army construction may work in the new edition.
~Where oh where has Kaela Mencha Khaine gone?