Tabletop Crowdfunding Round-Up: Feb 28th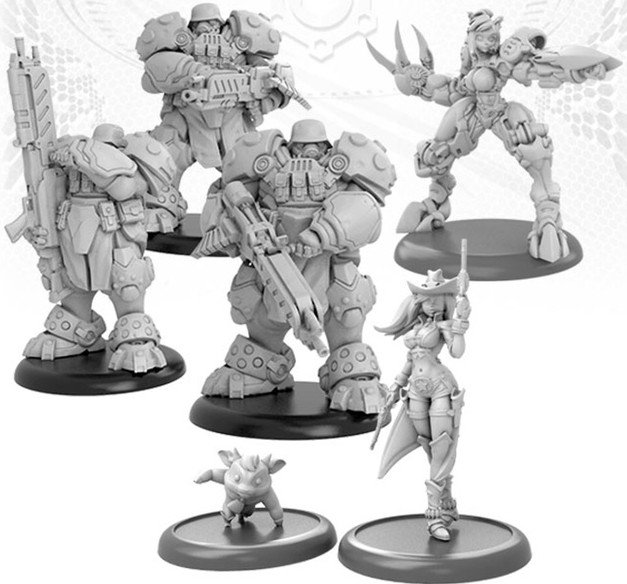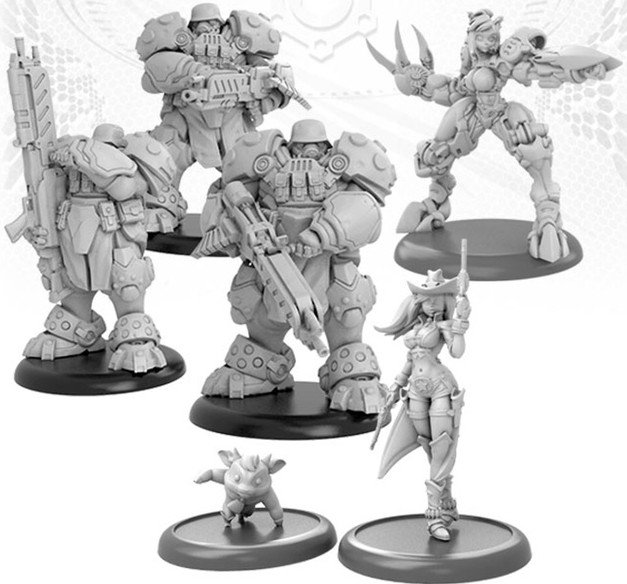 Giant murderbots, noble samurai, brutal Vikings, and the T-800- Come check out this week's tabletop Kickstarter highlights!
After a brief hiatus due to illness, I return with another batch of awesome board games and miniatures currently competing for your money on Kickstarter. I hope you brought your credit cards, because this week is probably the busiest I've written about so far this year.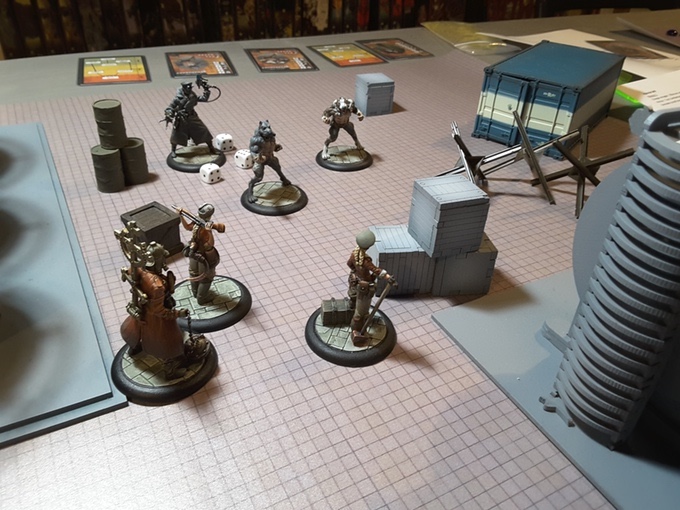 Pictured above- Mauser Earth: War for Paris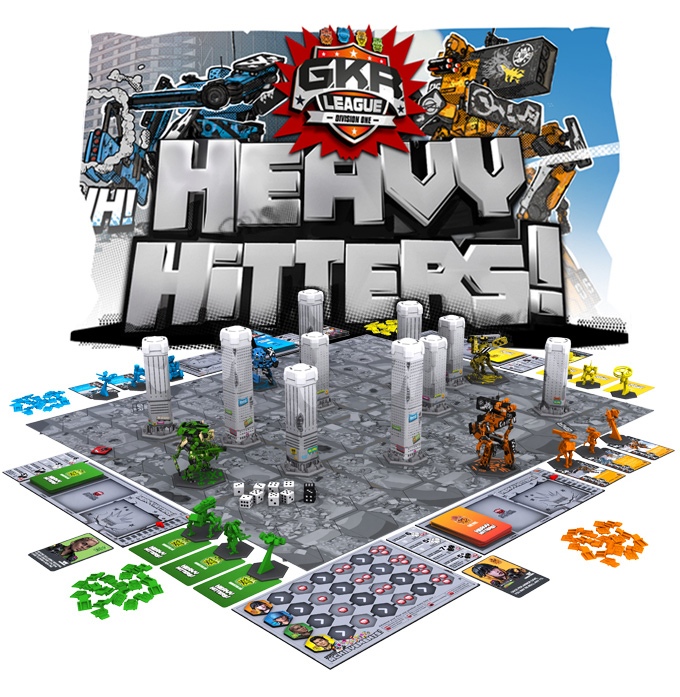 Giant Killer Robots: Heavy Hitters is one of the biggest board game Kickstarters currently running, with just over $473k in pledges at the time of writing. In a post-apocalyptic near-future, the war over resources has turned into a spectator sport. Megacorporations use teams of celebrity mech pilots to determine demolition rights in the abandoned cities of Earth. Up to 4 players choose their pilot and try to beat their competition in the race to tag buildings for demolition. Over the course of the game, players will pick up sponsors that can bestow upon them powerful special abilities to aid them in combat. The base game will cost you $99, with a $125 Pilot Edition that includes some Kickstarter exclusive goodies.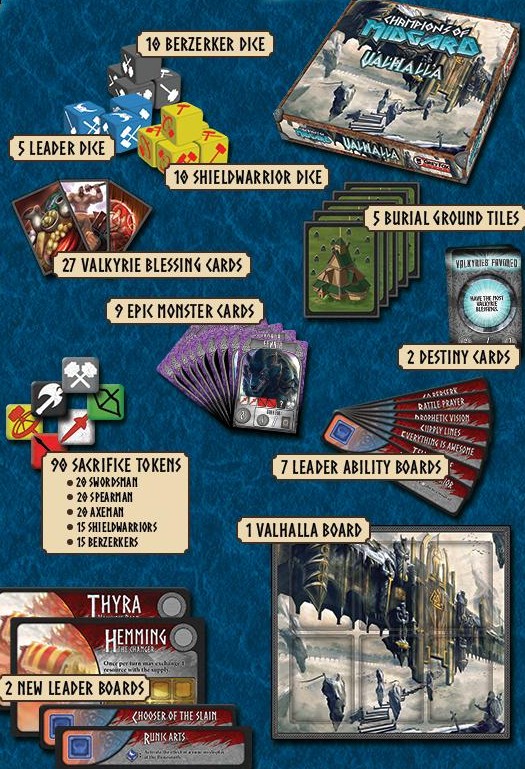 Another board game currently ripping through stretch goals is the first two expansions for the popular Viking-themed worker placement game, Champions of Midgard. The first of these expansions is The Dark Mountains, which adds support for a 5th player, new Bergrisar enemies, and a new troop choice in the form of Archer dice. Meanwhile, the Valhalla expansion adds a host of new mechanics based around leadership dice and abilities, as well as epic new monsters to fight and Valkyrie blessings to be earned for dying gloriously in battle. For $40 you can grab both expansions, plus a custom box designed to hold the entire game. If you don't already own Champions of Midgard, you can buy a bundle containing the base game, both expansions, and the custom carrying case for $80.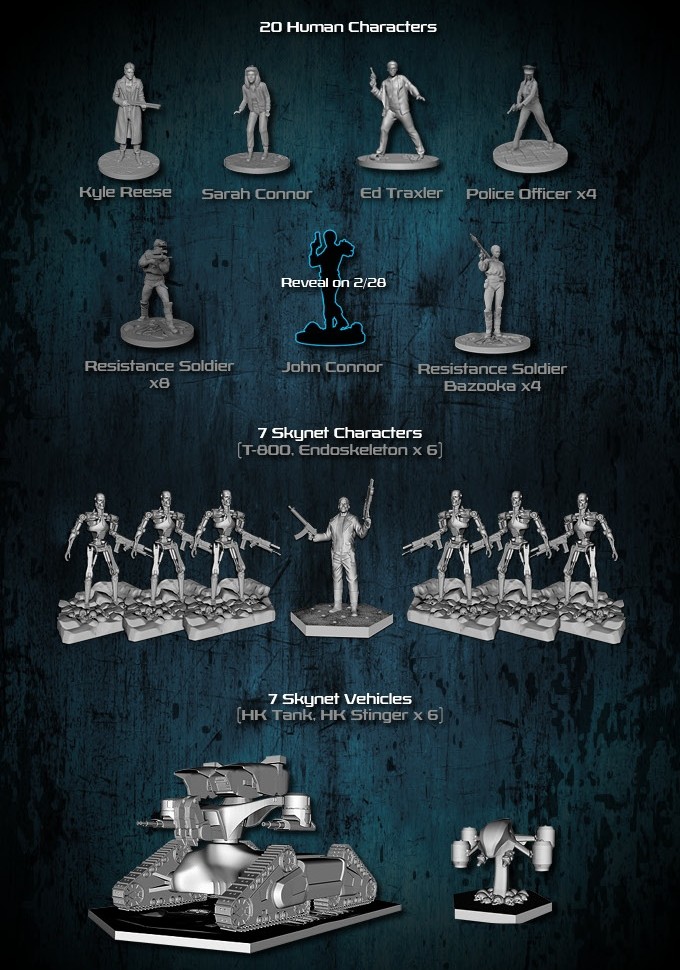 The 1984 sci-fi classic is receiving a new board game by Space Goat Productions. In The Terminator board game, one player assumes the role of Skynet, while up to 4 other players control the human resistance. The game is played across two boards simultaneously. One board represents 1984, while the other board is set in 2029. In 2029, players focus on troop movement, small-scale skirmishes, and resource management, with Skynet having the overwhelming advantage. Meanwhile, in 1984, the resistance players must complete missions to alter the future and weaken Skynet's hold in 2029. This means that both boards are constantly changing, with progress in the 2029 board frequently being erased or significantly altered as the resistance players complete objectives. The base game is $60, with an $80 version available that includes some Kickstarter exclusive upgraded components. The truly devoted (and wealthy) can go for one of the $250 pledges that will include miniatures and unit cards featuring your own likeness.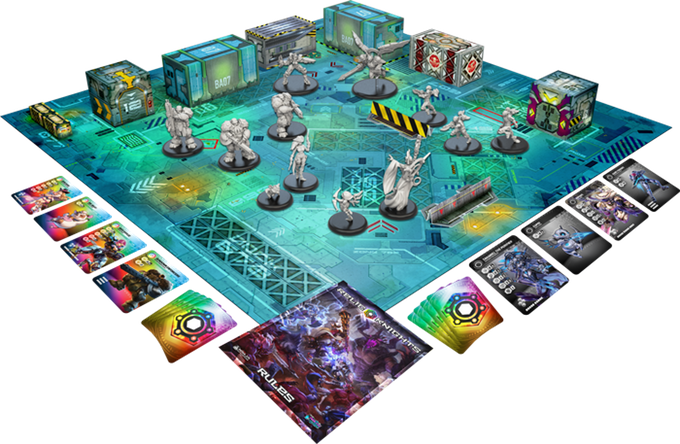 Soda Pop's anime-inspired skirmish game Relic Knights is back on Kickstarter to fund the 2nd Edition rulebook, the Void Break expansion, and a new two-player starter set. The starter set includes two 35 point cadres of Radiant and Void mercenaries, a small format version of the complete 2nd Edition rulebook, a quickstart manual, two Esper decks, tokens, and a 2'x2′ mat with cardboard terrain. The new rulebook is divided into two parts, with a 112 page rulebook and a 272 page fluff book full of lore, art, and miniature galleries. Also of note is that the entire line is being resculpted in resin. The existing plastic models are still available in limited numbers, and can be added to your pledge at significant discounts to their usual MSRP. The $70 pledge gets you the new starter set and some Kickstarter exclusive alternate sculpts, while the $130 and $150 pledges throw in the new rulebooks, an upgrade deck to bring your current cards up to 2nd Edition, and even more alternate sculpts and freebies.
Subscribe to our newsletter!
Get Tabletop, RPG & Pop Culture news delivered directly to your inbox.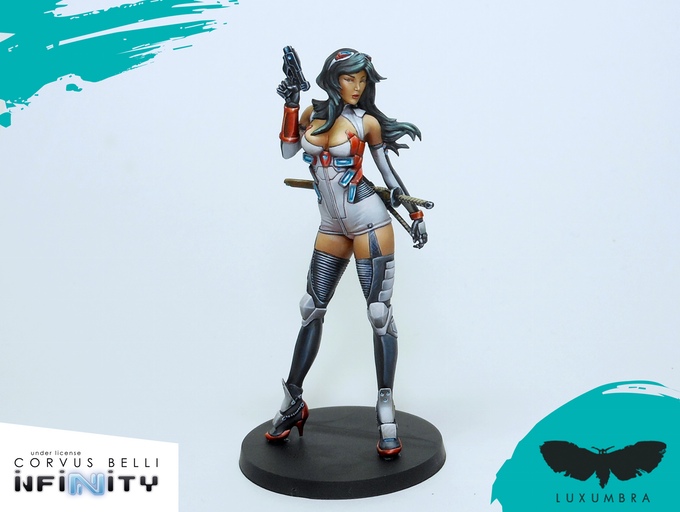 Next we have a campaign related to Infinity, the other big anime-inspired skirmish game on the market. Daf and Ángel Giráldez have teamed up to bring collectors and hardcore painters a line of high quality busts from the Infinity universe. Current busts include Tarik Mansuri, a Mobile Brigada, a Daturazi Witch Soldier, and a Tiger Soldier. There's two 75mm miniatures on offer too, including Ajax the Great and an O-Yoroi Pilot. As a bonus to gamers, there is a limited edition 35mm version of the O-Yoroi Pilot available as an add-on that can be used in Infinity. A single bust will cost you $40, with the 75mm miniatures going for $45-$50 and the 35mm version of the O-Yoroi Pilot for $11.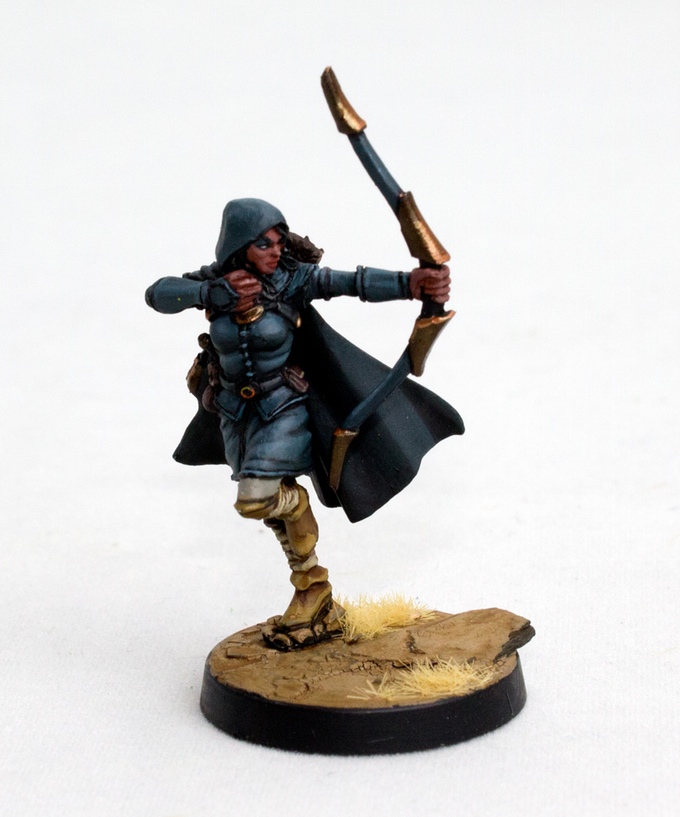 DGS Games has returned to Kickstarter to fund a new faction for their 32mm fantasy skirmish game, Freeblades. The Eclipse Sisterhood is a rebellious cadre of female warriors, assassins, and magicians fighting for freedom within the Traazorite Empire. The starter set consists of 6 miniatures: Nemesis, Suneater, Secret Sister, Shadow Dancer, Rebel Maiden, and a Throatseeker. Stretch goals include an additional 4 miniatures for the faction. You can buy the new starter for $32, with several bundles available that include rulebooks, dice, additional starters, and other accessories to help new players jump into Freeblades.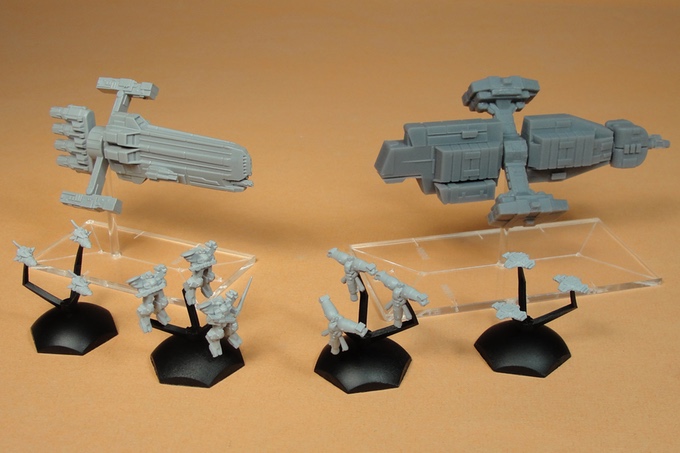 Dream Pod 9, of Heavy Gear fame, is looking to fund a new line of 1/4000 scale resin ships, fighters, and mechs for their space combat game Jovian Wars. The game features two factions, CEGA and the Jovian Confederacy, that are currently locked in a war to determine the fate of humanity in the distant future. The CA$88/$67 pledge includes 4 resin ships, an acrylic turning template, and a variety of unlocked stretch goals. For CA$260/$199 you can grab all the new resin ships, all the fighter and mech squads, and all applicable stretch goals.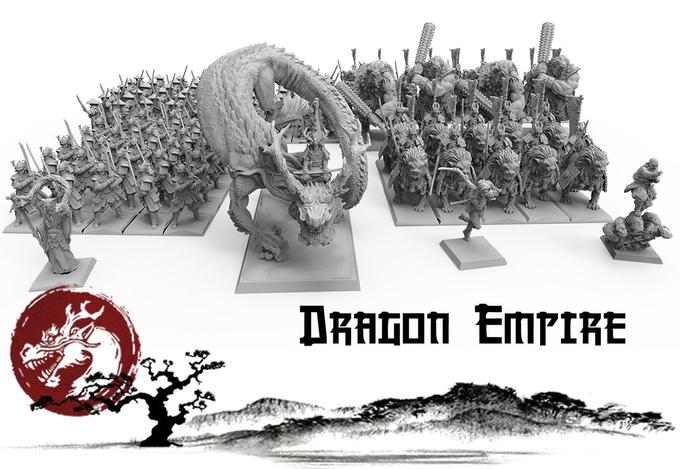 Finally, we come to the latest army from Titanforge Games, the Japanese-themed Dragon Empire. This massive army of resin miniatures would look great as a proxy force for your favorite mass combat fantasy game. In addition to a wide range of heroes, the Dragon Empire has a variety of infantry units, mythical creatures, and warmachines, from the humble Ashigaru pikemen, to onis, Konaninu cavalry, and the massive Tianlong Dragon. The $199 Dragon pledge includes a basic infantry unit, the Tianlong Dragon, all unlocked freebies, and $125 to spend on whatever add-ons you like.
Still looking for more Kickstarters? Check out these other campaigns:
~Which of these campaigns are you interested in?