Tabletop Crowdfunding Round-Up: Feb 7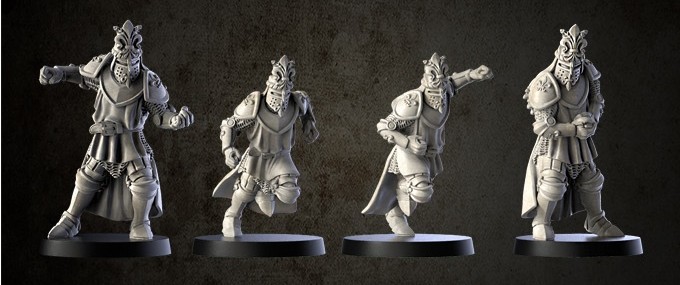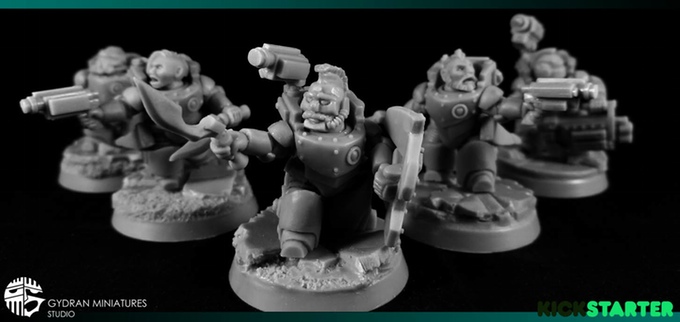 Nazi mecha, prehistoric monsters, and space dwarves- Check out this week's batch of Kickstarter campaigns!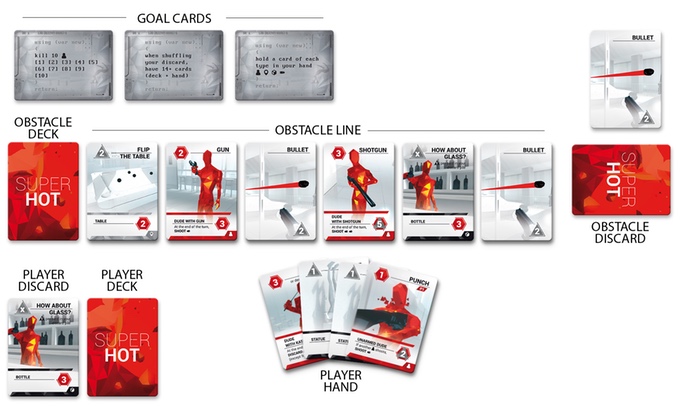 Let's start this week's massive list of crowdfunding campaigns with a card game adaptation of last year's unique indie FPS SUPERHOT. This highly portable action strategy card game seeks to recreate the video game's mechanics by having players create a "timeline" of action cards before the events all play out at once. Stylishly kill your opposition by dodging bullets, flipping tables, and throwing nearby objects to disarm enemies. Each enemy you kill awards you a card to play in future turns, giving the game some light deck building elements. You can buy a copy for as little as $15.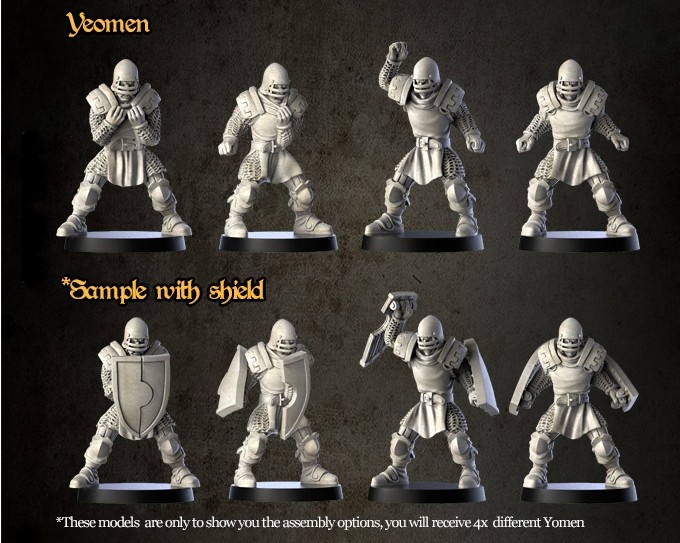 Greebo Games has returned to Kickstarter to expand their line of fantasy football teams. The highlight of this campaign is the titular Florence Knights human team, but you can grab a wide variety of other miniatures as well. For €99/$106 you can buy a full team of 4 Knights, 4 Yeomen, 8 Linemen, an Ogre, optional split shield bits for your Yeomen, 2 Throwers, and all unlocked stretch goals. All miniatures are 32mm and cast in resin.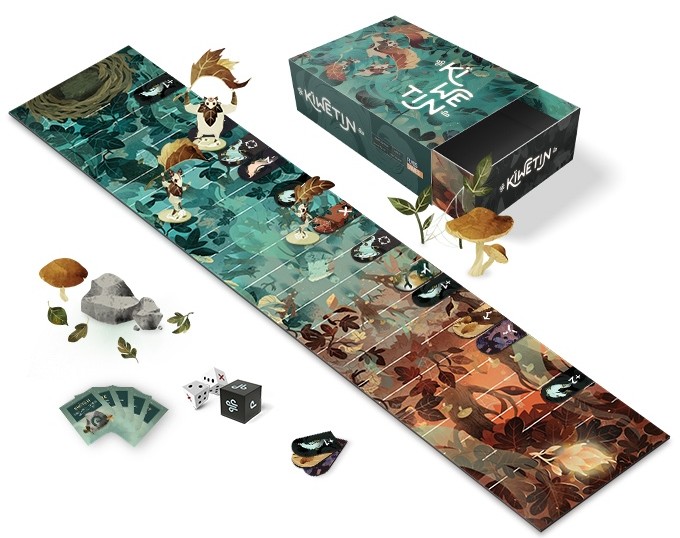 Kiwetin is a fast-paced racing game where three players control tiny forest spirits competing to be the first to reach the forest floor. Each of the three spirits have different statistics that affect the way they can control their descent, and players can acquire runes to further aid them on their race. The board also contains randomly placed environmental tiles that can help or hinder players that land on them. This easily portable board game can be yours for only CA$35/$27.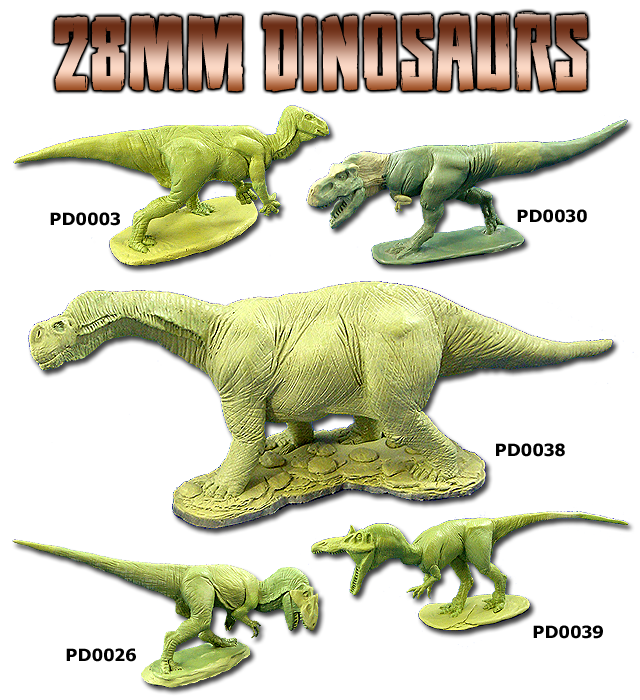 Back in 2010, Richard Deasey partnered with Acheson Games to produce his Primaeval Designs range of 28mm resin and metal dinosaurs, prehistoric creatures, and modern animals. The line has been a very popular part of the company's business, and now they are on Kickstarter to fund over 20 brand new miniatures. Instead of having set pledges, all you have to do is pay your shipping rate and pledge as much as you want to get the miniatures you desire. Most of the models are between $15-$25 each, with a few particularly large standouts like the $40 Camarasaurus.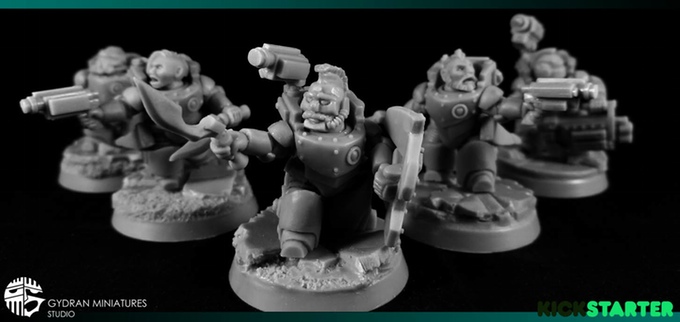 Gydran Miniatures is currently running a campaign to produce a multipart resin and pewter squad of heavily armored space dwarves. Each kit comes with enough parts to make five models, including a sergeant, 11 different head options, and a variety of small arms and heavy weapons. Stretch goals include additional bits in each set and new miniatures, like a heavy battle robot and an alien bounty hunter with his faithful hound companion. For £30/$38 you get the squad, Gydran's convention exclusive miniature, and all stretch goals.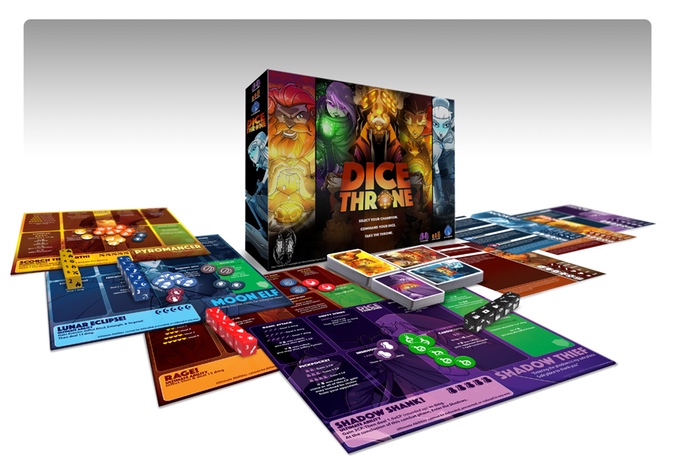 Subscribe to our newsletter!
Get Tabletop, RPG & Pop Culture news delivered directly to your inbox.
Dice Throne is a fast and competitive game of dice-based combat between rival heroes. Choose one of several hero classes and fight for supremacy with up to 3 friends in matches that last around 30 minutes. As you fight, you'll gain experience to purchase upgrades and special abilities, many of which manipulate dice in some way. The game currently has 5 hero classes, with even more on the way as stretch goals. You can get in on the action for $29 for the standard edition, or $39 for a deluxe edition with upgraded components.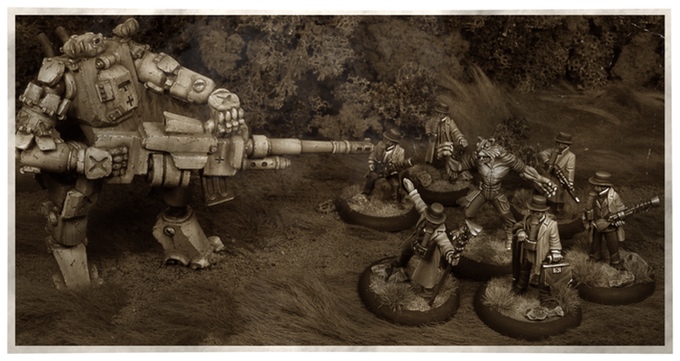 West Wind Productions, the company best known for the Secrets of the Third Reich line of Weird War games and miniatures, is looking to fund a few new 28mm mech kits. The first of these kits is the Jotun, an 80mm tall resin German walker equipped with an 88mm gun and underbarrel 60mm grenade launcher. Stretch goals include two other German mech designs, a weapon variant of the Jotun, and three unique pilots. You can grab all three mechs and their pilots for £66/$83. Many of West Wind's other Weird War miniatures are available as add-ons.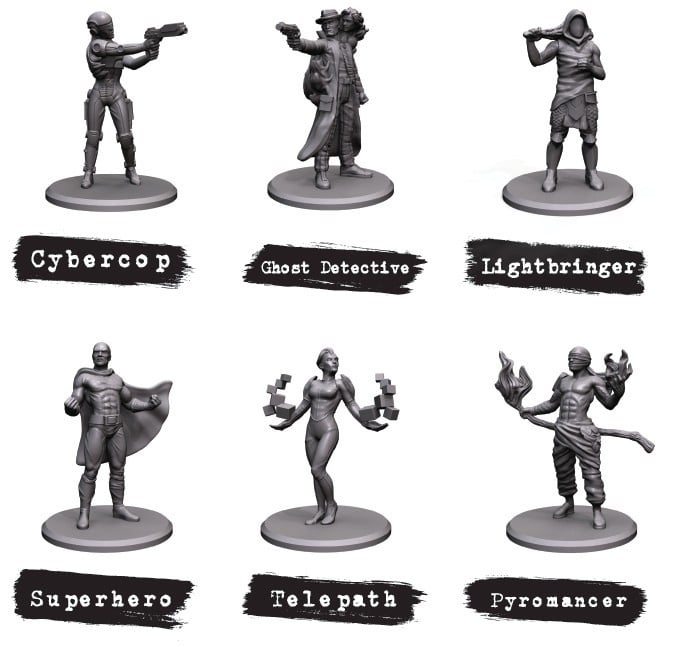 Finally we come to The Shared Dream, a cooperative storytelling board game set in the Of Dreams And Magic RPG setting. Each player controls one of 6 unique characters that can channel their dreams into physical powers. Players must work together to stop an evil force that threatens their city. Each character has a Personal Reflections deck, a set of mini-stories that also gives the player that character's personal objectives. The main mechanic in The Shared Dream revolves around resource management, where each player can choose three actions per turn. Players can use Conviction to provide a temporary power boost, but doing so causes their Nightmares to manifest in the real world. The standard version of The Shared Dream is $65, with a deluxe bundle for $100.
Even More
Not enough campaigns for you? Here's a few others that might be worthy of your attention:
~Which of these campaigns caught your attention?