40k Battle Report: Golden Daemon Eldar vs KDK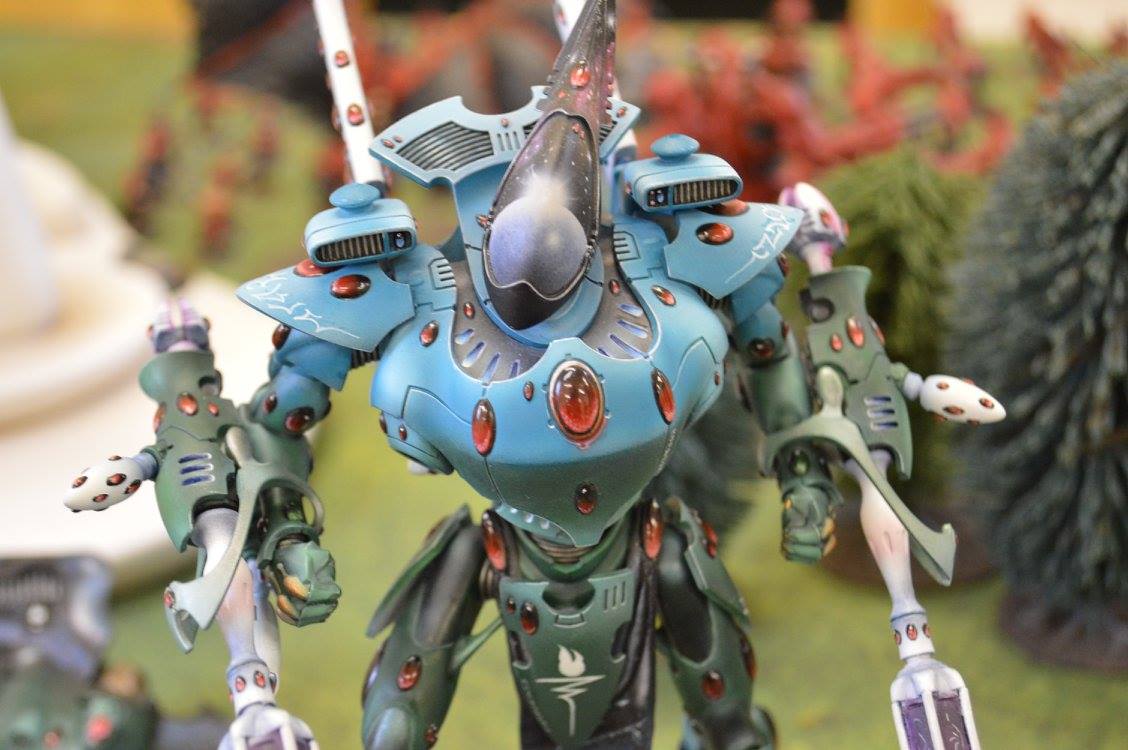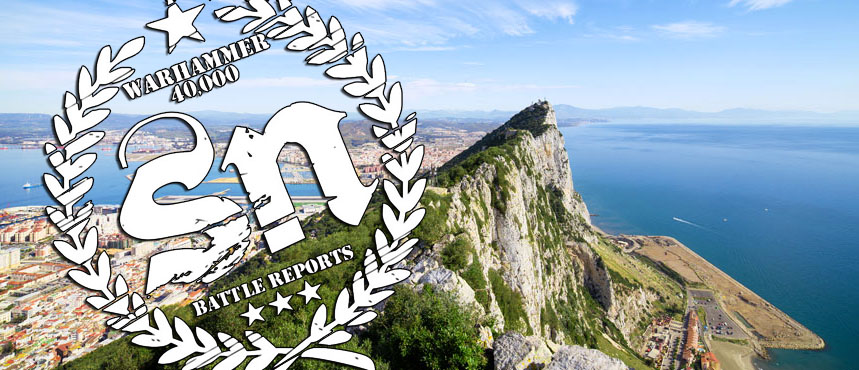 SN Battle Reports are back with a No Retreat 40k battle report with a beautiful Golden Daemon finalist army.
Grazar'ath the Hound Master hauled on the blackened steel reigns of his daemonic mount. It's oversized lupine form shivered with feral aggression, gouts of hellfire erupting from its flaring nostrils giving voice to its speechless rage. Grazar'ath dug his spurs viciously into the beast's sides, asserting his dominance and reconfirming his order to halt. The rest of the pack followed the alpha-beast's lead and came to a standstill. The crystalline grass was scorched black around the empyreal predators, the remaining blades bending away from the daemon's hooves, straining as if they could actually uproot themselves and flee the horror in their midst. It was alive of course. Everything here was alive. Grazar'ath remembered with glee how the craftworlds shell had smirched and peeled back before the savage lance strikes of his grand cruiser, just like living skin before flame. No blood though. He might have been disappointed by that if such an emotion could still be registered by his psychotic mind. The lack of blood at his violent entry into this continent sized living thing had fuelled his rage to new heights. The initial resistance to his boarding assault had been meagre and short lived. Black flames of hatred erupted from his eye lenses. His axe arm ached for the burning joy of blood letting, his every muscle taught, waiting to be unleashed. But no foe dared stand before the master and his hounds. Even here in the crystalline groves near the very heart of the craftworld resistance was maddeningly light. Purpose. Grazar'ath focused on his purpose for being in this alien hovel. He had been summoned here by Khorne himself. A mighty tome inscribed in daemons blood, bound in the tanned hide of slain kings and champions. The eight-fold path and its secrets laid out for those with the strength to wrest it from its guardians. Grazar'ath would claim it for himself and with it ascend to his rightful place as his patron's immortal champion. It was close now, so very close. The whine of grav displacement, the silk-shredding sound of shuriken fire… At last the cowardly Eldar joined him in battle. His daemonic mount growled in predatory anticipation, the sound akin to mountains falling in on themselves. The Eldar knew what Grazar'ath sought and knew that they must deny him is evil prize. Good. Let them try, the Chaos Lord laughed darkly. Blood, fire, death. Truly Khorne favoured him with this bountiful harvest of skulls to add to his tally. The hound master raised his axe high above his head as shuriken fire shattered off his gore-drenched battle plate and roared. "BLOOD FOR THE BLOOD GOD! SKULLS FOR THE SKULL THRONE!
Points: 1750
Deployment:
Dawn of War Mission: The Relic
Eldar Army List
Combined Arms Detachment
Farseer – Eldar Jetbike, Witchblade
Farseer – Eldar Jetbike, Witchblade…
5x Wraithguard – D-Scythe
Wave Serpent – Shuriken Cannon
Subscribe to our newsletter!
Get Tabletop, RPG & Pop Culture news delivered directly to your inbox.
3x Windriders – Scatter Lasers
3x Windriders – Scatter Lasers
3x Windriders – Scatter Lasers
3x Windriders – Scatter Lasers
Hornet Squadron (FW) – 2x Pulse Lasers
Hornet Squadron (FW) – 2x Pulse Lasers
Warp Hunter – Spirit Stones, Twin-Linked Shuriken Catapult
Warp Hunter – Spirit Stones, Twin-Linked Shuriken Catapult
Lord Of War
Skathach Wraithknight (FW) – 2x Deathshroud Cannons
KDK Armylist
Combined Arms Detachment:
Chaos Lord – Juggernaut of Khorne, Aura of Dark Glory, Axe of Khorne, Blood-Forged Armour, Bolt Pistol (Warlord)
Bloodthirster of Insensate Rage…
8x Bloodletters
8x Bloodletters
8x Cultists – Autopistols
Maulerfiend – Lasher Tendrils
Maulerfiend – Lasher Tendrils
Soul Grinder – Phlegm Bombardment
Gorepack Formation
3x Chaos Bikers – Flamer, Meltagun, Combimelta
3x Chaos Bikers – Meltagun, Meltagun
10x Flesh Hounds
10x Flesh Hounds
5x Flesh Hounds