40K: Shadow Wars Armageddon Latest Pics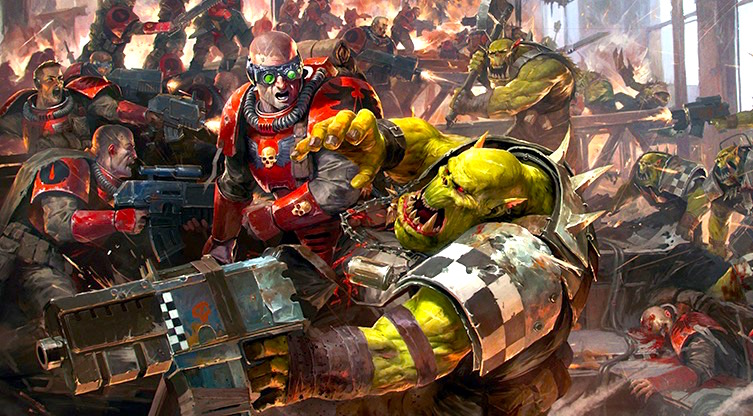 Even more pics of the game's content and launch kits are here. Take a look.
With Shadow Wars Armageddon fast approaching, retailers are starting to get in material to help launch the game.  Here are some pics from around the web of the upcoming rebooted "Not Necromunda".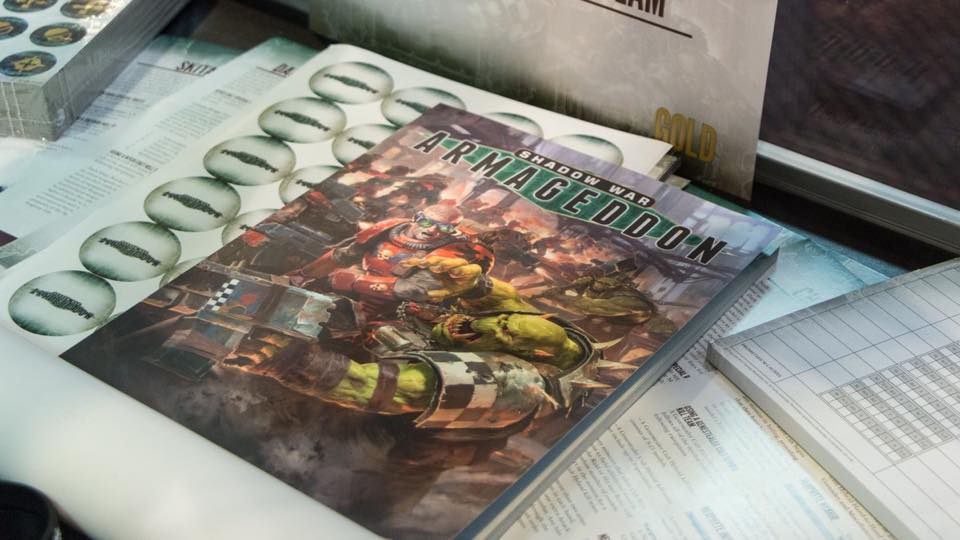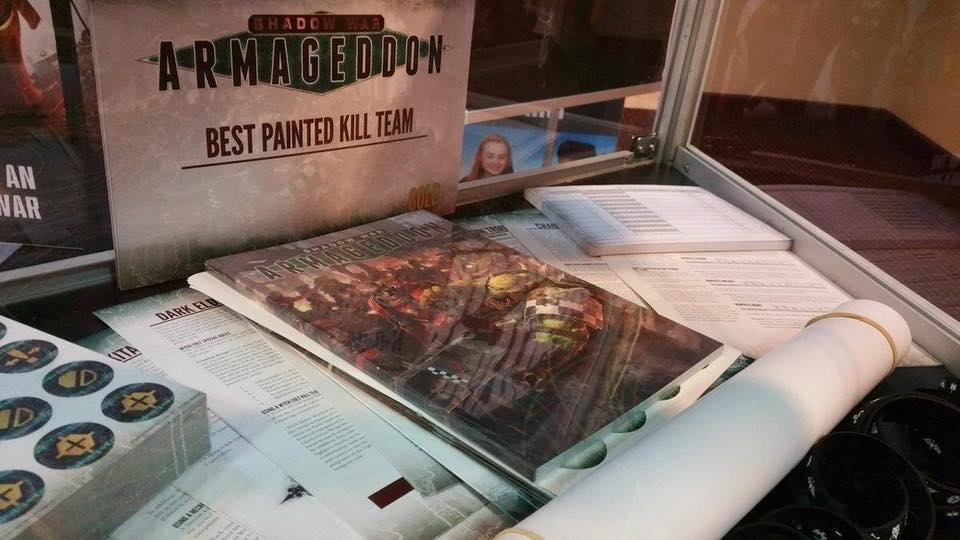 That's a pretty meaty rulebook, and about on par with the original Necromunda one. Note the tokens and gang stat tablet on the left and right.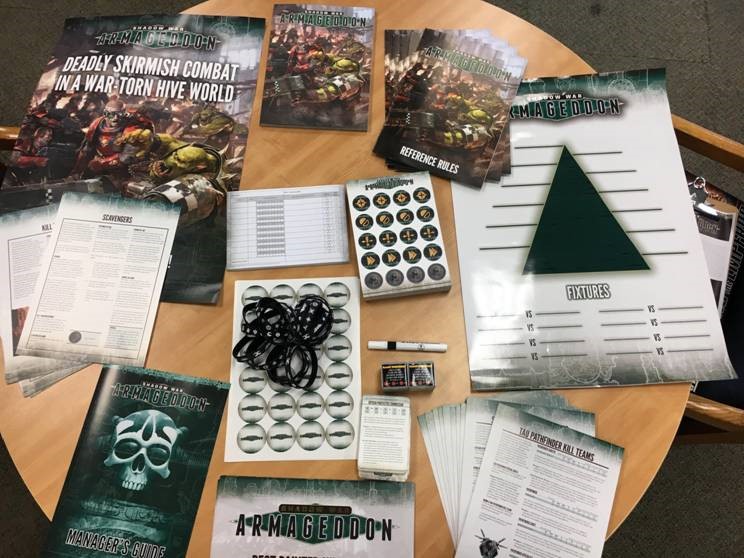 You will see the same tokens and gang stats pad here, along with posters and other marketing collateral. There are also quick reference rules pamphlets as well.   Retailers should be getting these any day now.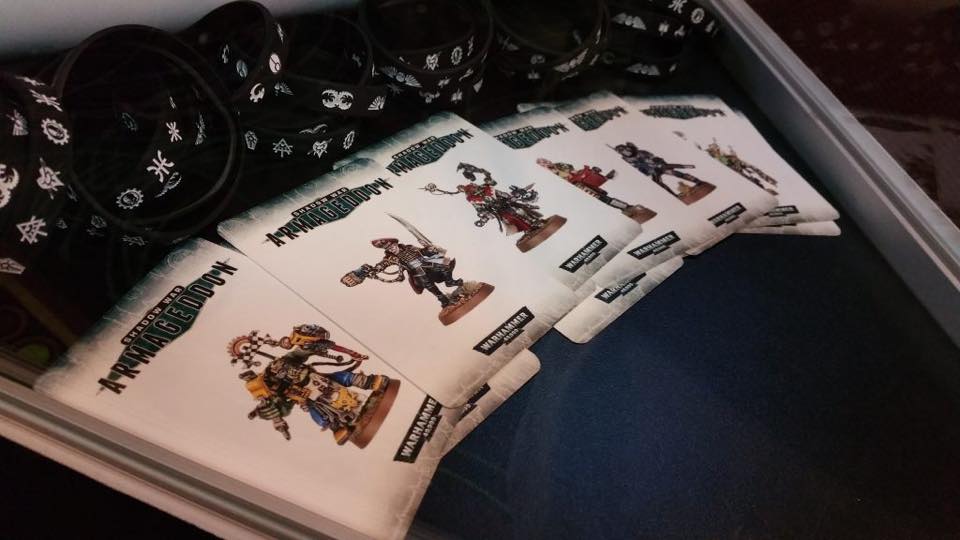 More of the Hired Guns cards you can recruit into your gang.
Previous Info
Game Basics
Subscribe to our newsletter!
Get Tabletop, RPG & Pop Culture news delivered directly to your inbox.
Game should ship out early April
Here's the basics from our BoLS reporter on site at the GAMA trade show:
Necromunda will re-released in a new reimagined edition.
Titled Armageddon Shadow Wars
Rules will be almost identical to the original.
Organized Play support will accompany the new game.
Unlike Killteam, there is a point-based system for buying your gang.
The game does NOT use the 40K rules, stats, etc at all.
The game will ship with 12+ factions.
The core box will contain Blood Angels Marine Scouts and Orks
Here's the cards referenced in the rumors handed out to retailers at GAMA: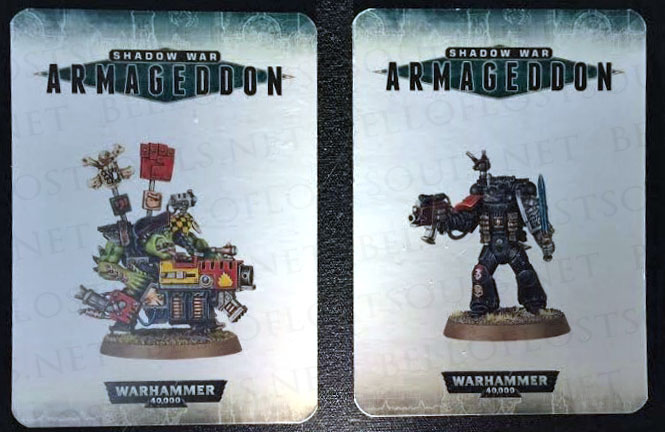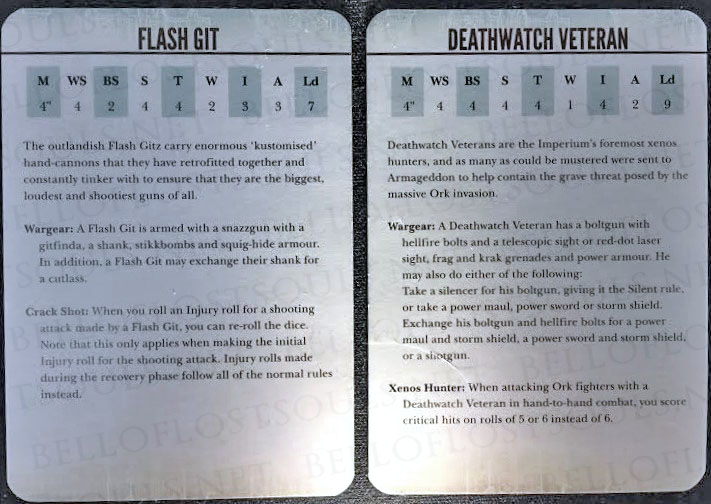 And of course the pics from GAMA: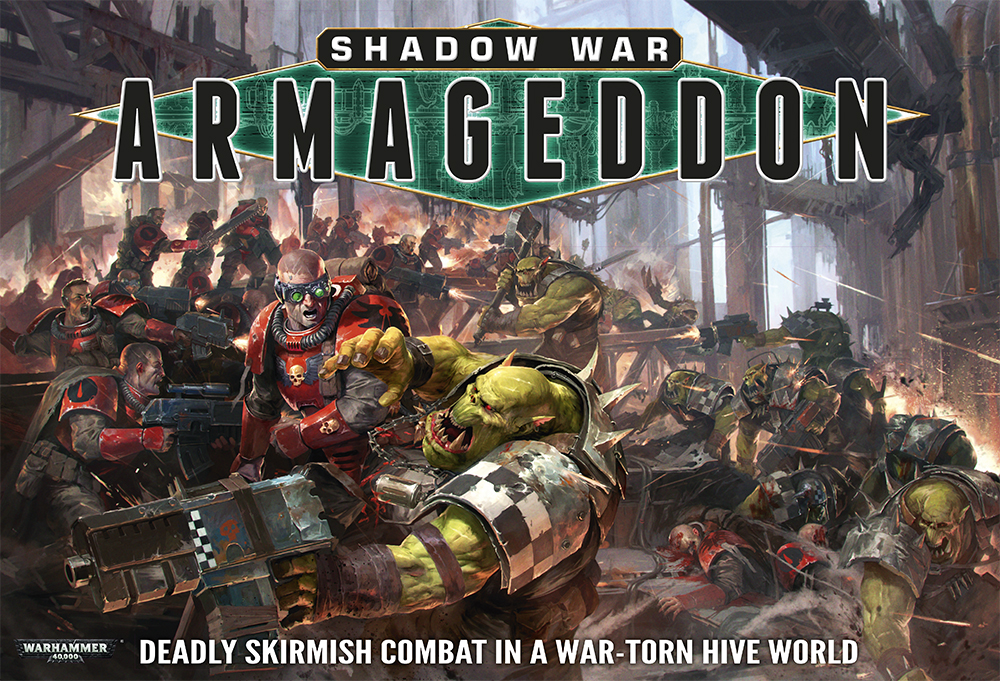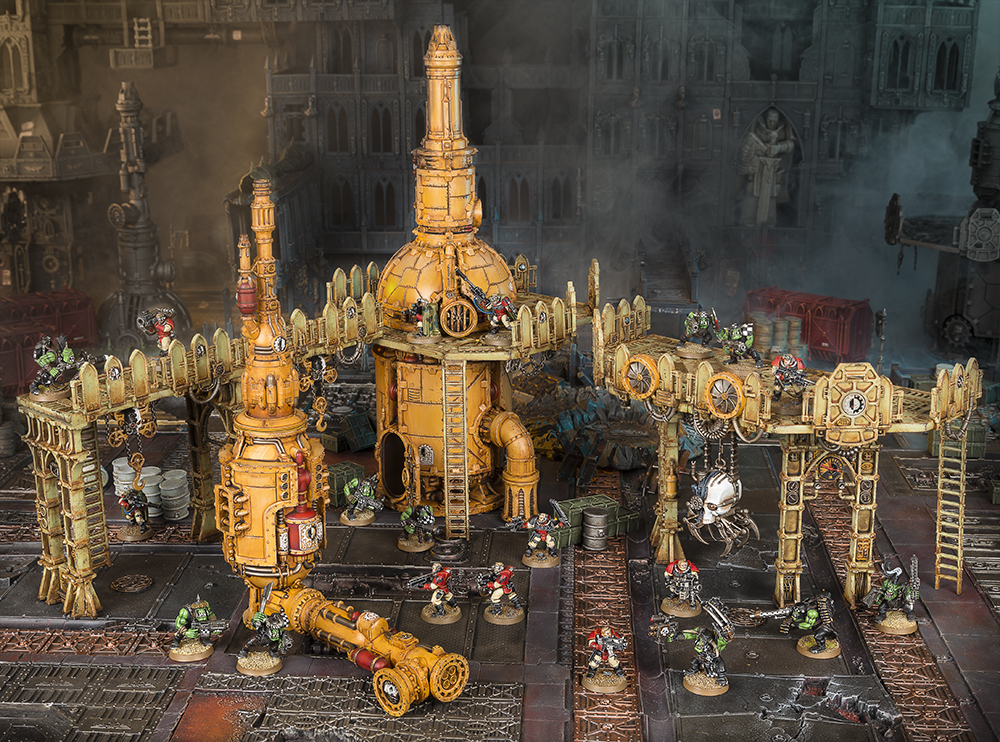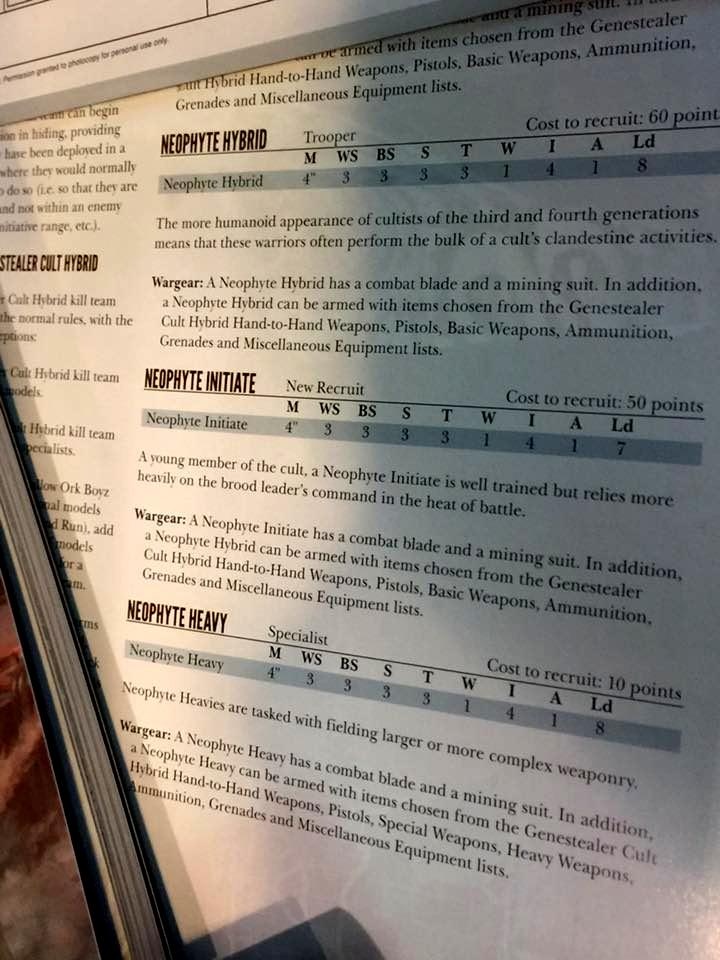 ~I can smell the scent of Necromunda in the air. Get your stub guns ready and move out!
Latest News From BoLS: