BREAKING: Armageddon Shadow War: 1st Content Images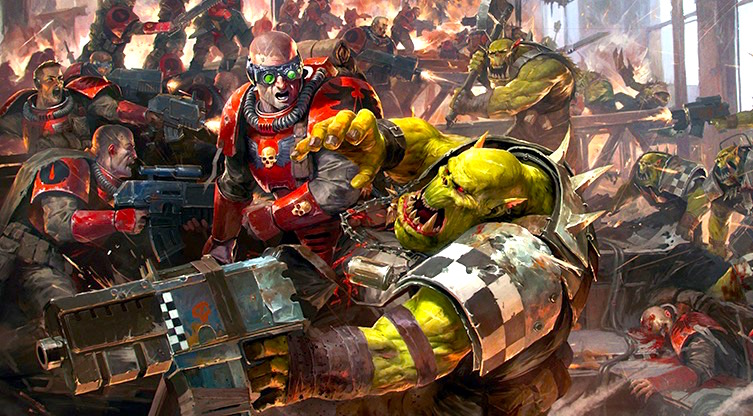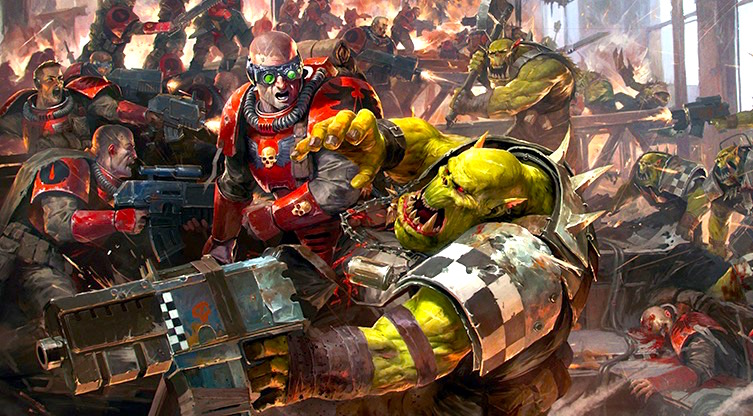 We've got shots of the game's contents straight from the GAMA seminar and an amazing gameplay detail. Get in here.
Game Contents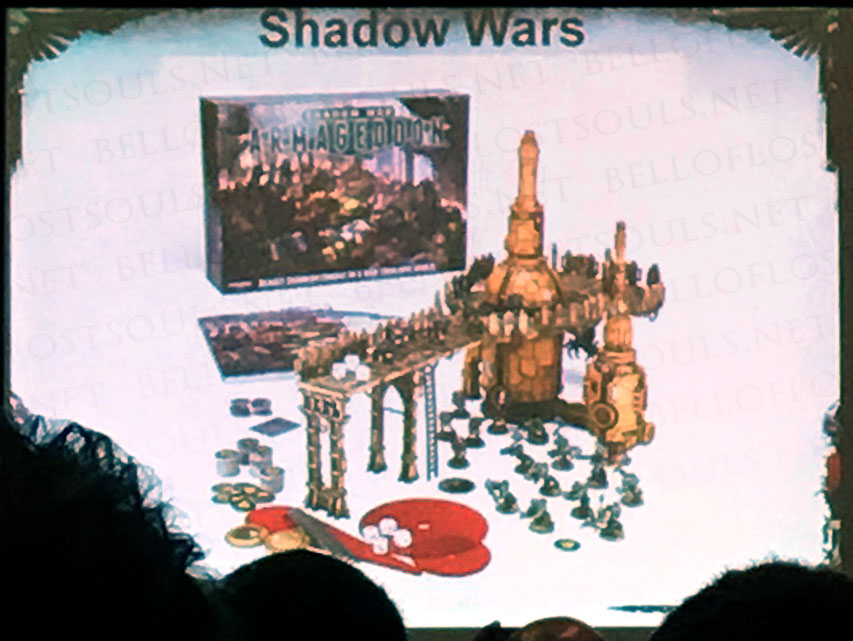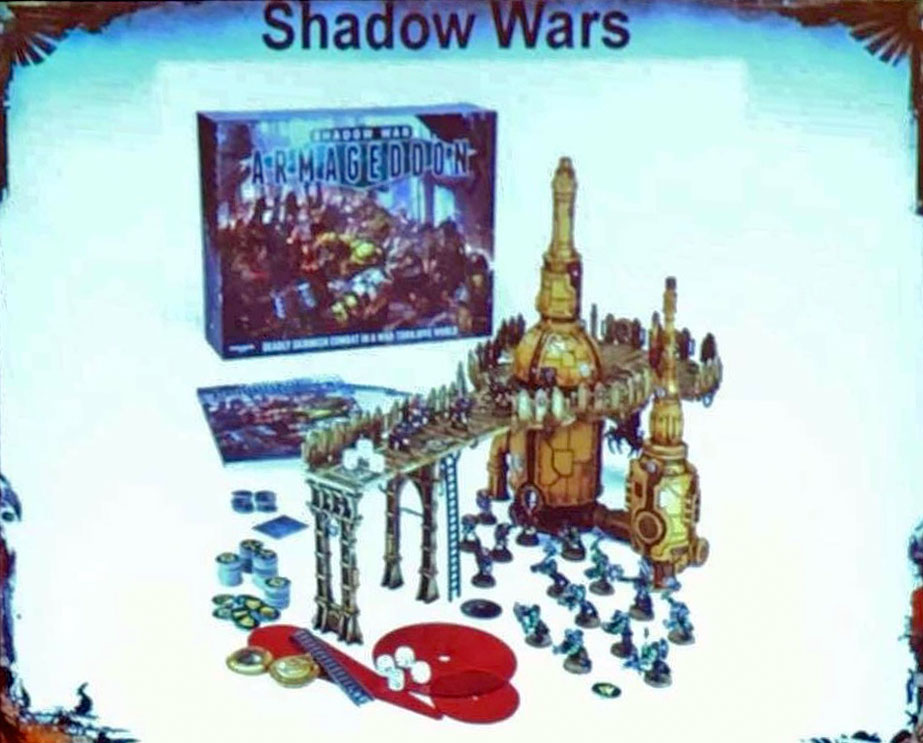 Right off the bat, I see:
10 Orks
5 Marine Scouts down below and at least 4 more up top.
Red translucent Templates
Gameplay tokens
Rules
Terrain including:
Large "storage tank/spire"
Medium "stormage tank/spire"
Upper deck with guardrails
2 Ladders
Two support struts for the upper deck
This stuff looks like it's all plastic, and is almost certainly modular.  I would expect multiple sets will go together to form complex multi-level terrain.  Compare it to the original Necromunda modular terrain:
New Gameplay Detail
The presenter said that the game's rules were similar enough to the original Necromunda that you could, hypothetically, play new factions against old gangs!
Previous Game Basics
Here's the basics from our BoLS reporter on site at the GAMA trade show:
Necromunda will re-released in a new reimagined edition.
Titled Armageddon Shadow Wars
Rules will be almost identical to the original.
Organized Play support will accompany the new game.
Unlike Killteam, there is a point-based system for buying your gang.
The game does NOT use the 40K rules, stats, etc at all.
The game will ship with 12 factions.
The core box will contain Blood Angels Marine Scouts and Orks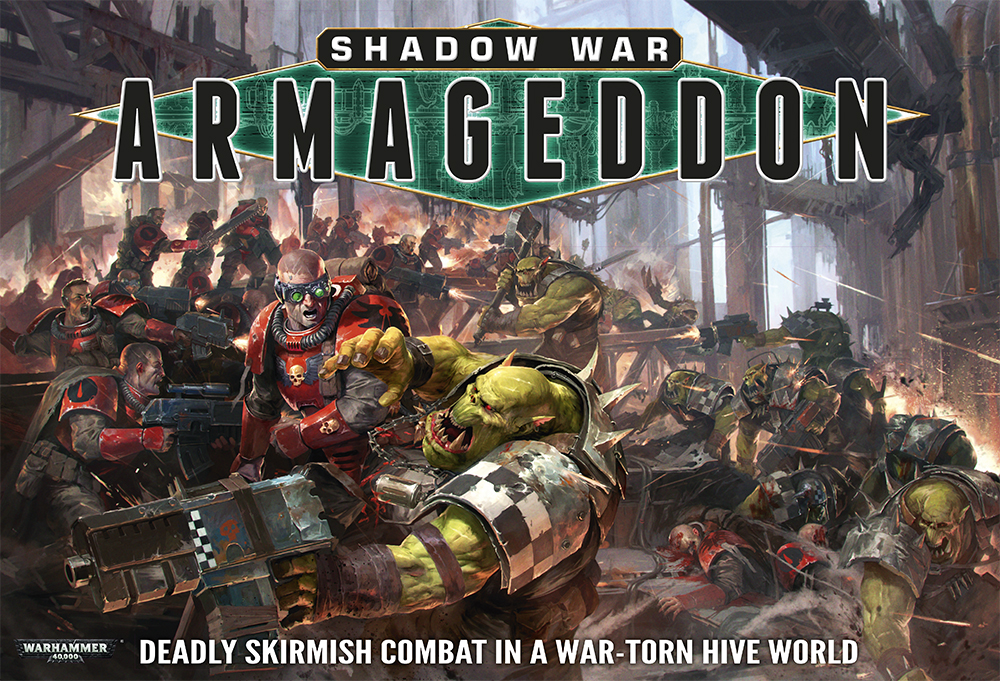 Subscribe to our newsletter!
Get Tabletop, RPG & Pop Culture news delivered directly to your inbox.
~More as it comes in! Tell us what you think in the comments.