Black Library – Dante Limited Edition and More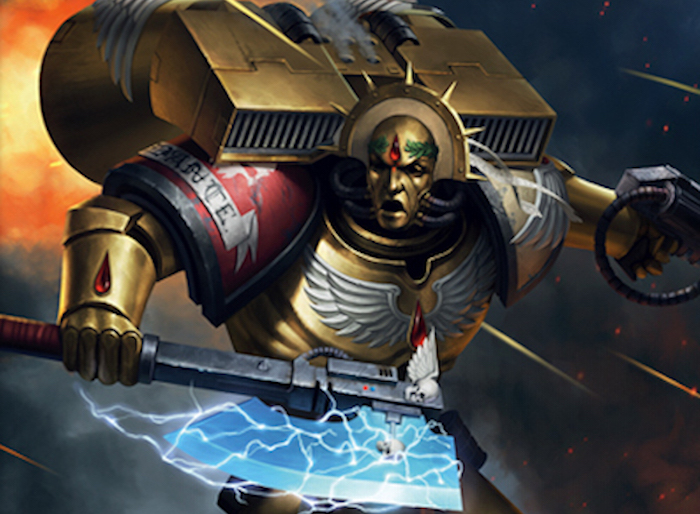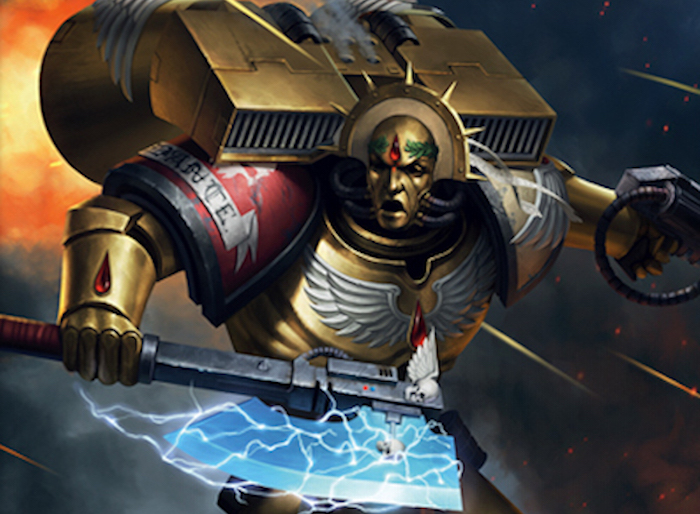 There is a swanky limited edition of Dante out for the Black Library, check it out, and get a glimpse of upcoming releases…
via Warhammer Community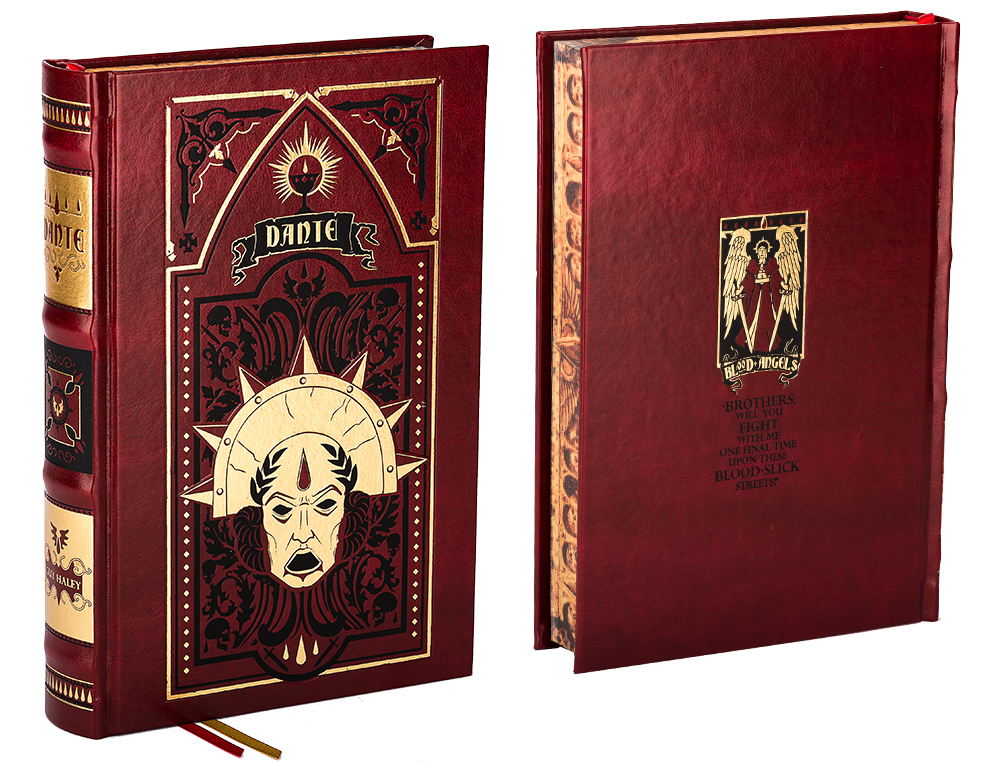 Even among the hallowed ranks of Space Marine Chapter Masters, Commander Dante of the Blood Angels is a legend. With over a thosuand years of service, he has defended both the Imperium and his cursed brothers with every breath. This is his story.

Dante is Chapter Master of one of the noblest but most troubled Chapters of Space Marines in the Imperium: The Blood Angels. From the time of his birth in the rad-shielded wastes of Baal  Secundus, he was destined for glory and strife. From his apotheosis to Scout, to the hive cities of Armageddon and the alien menace of the Cryptus System, Dante has waged war against all the enemies of the IMperium. He has witnesse the divine, and struggled against the darkness within all sons of Sanguinius. Longer lived than any other Chapter Master, this is his chronicle, his great and storied legend.

Includes exclusive short story Eminence Sanguis and introduction by the author
Individually numberd from an edition of 1,250 and signed by Guy Haley
320 page hardback with gold foiling and embossing
Curved and ribbed spine with two marker ribbons
Dante Standard Edition –
$27.00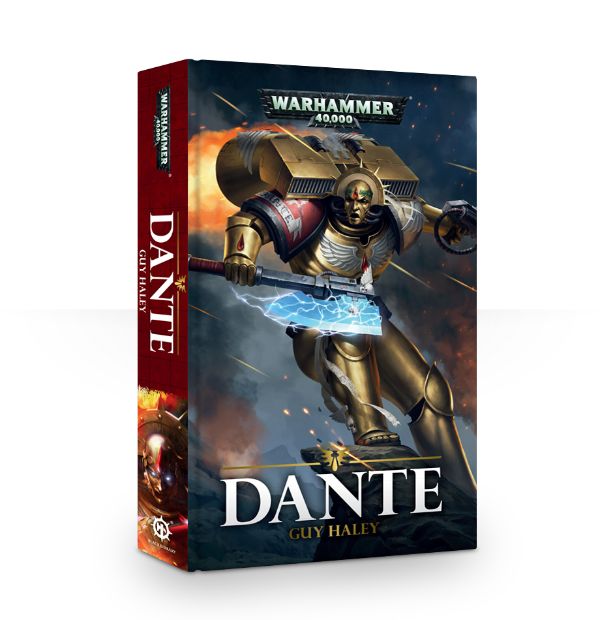 Scions of Elysia –
Coming Soon!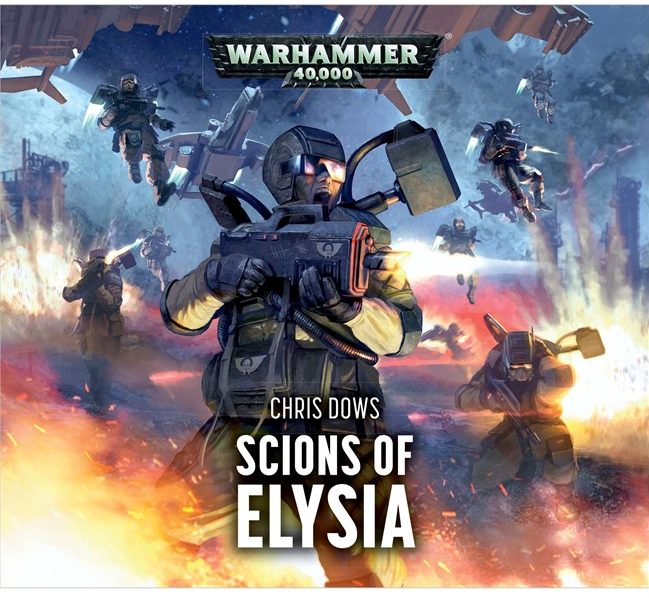 The 158th Elysian regiment of the Imperial Guard make one of their infamous drop assaults – in their home system. But when disaster strikes, it falls to Sergeant Zachariah to save the campaign from failure.

The Elysian Drop Troops are famed throughout the Astra Militarum for their rapid deployment tactics, utter fearlessness and expertise at grav-chute assaults. The 158th Elysian are once such regiment, ordered to pacify piratical warbands at large in their native system. But as the campaign commences, disaster strikes, the regiment's inexperienced and arrogant captain the cause. Only through the ingenuity of Sergeant Zachariah is a victory salvaged, but at a terrible cost.
Hallowed Knights: Plague Garden –
Coming Soon!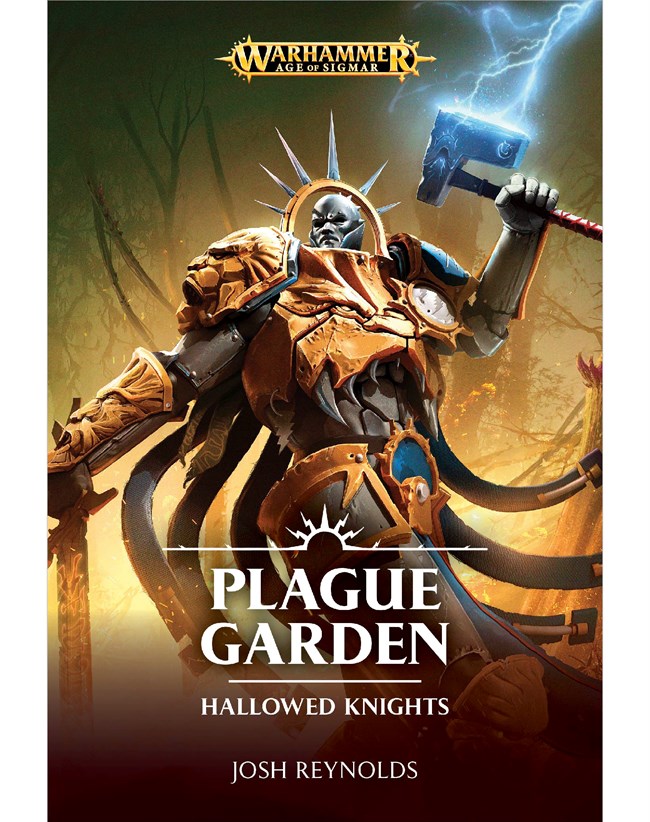 Subscribe to our newsletter!
Get Tabletop, RPG & Pop Culture news delivered directly to your inbox.
During the greatest battles of the War for Life, the Stormcast Eternals suffered a great tragedy: the Hallowed Knights Lord-Castellant Lorus Grymn was lost to the Realm of Chaos. Now his fellow Steel Souls venture into the domain of Nurgle himself in search of their lost comrade…

As the War for the Realm of Life continues, Lord-Castellant Lorrus Grymn leads the battered remnants of the Steel Souls warrior chamber against the sargasso-citadels of the Verdant Bay. The Hallowed Knights claim victory, but at a terrible cost – Grymn is lost to Realm of Chaos. Now Gardus, newly-reforged and fresh from the destruction of the Scabrous Sprawl, must lead his warriors into the foetid heart of Nurgle's realm in search of the Lord-Castellant, where they must once more brave the horrors of the Realm of Decay…
The Crimson King –
Coming Soon!
Exiled, hunted and reviled, the Thousand Sons Legion are adrift – as is their primarch, Magnus. But with his power and personality fracturing, drastic action is needed by the Legion if they are to avoid losing their gene-father forever.

After the razing of Prospero, Magnus the Red spirited the Thousand Sons away to the aptly un-named Planet of the Sorcerers, deep within the Eye of Terror. Removed from the concerns of the galaxy at large and regarding the Warmaster's unfolding Heresy with cold detachment, he has dedicated his hollow existence to the preservation of all the knowledge once held in the great libraries of Tizca, should mankind ever seek such enlightenment again. But his sons can see the change in their primarch – he is a broken soul, whose mind and memories are slipping away into the tumult of the warp. Only by returning to the scenes of his greatest triumphs and tragedies can they hope to restore him, and allow the Crimson King to be crowned anew by the Ruinous Powers.
It turns out Guilliman recommends reading more than just the Codex Astartes–so go ahead and astart with these!