Eternal Crusade: Free Carnage!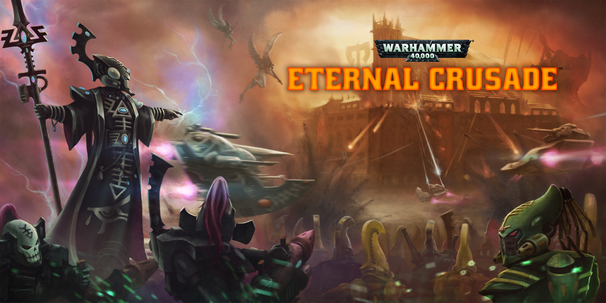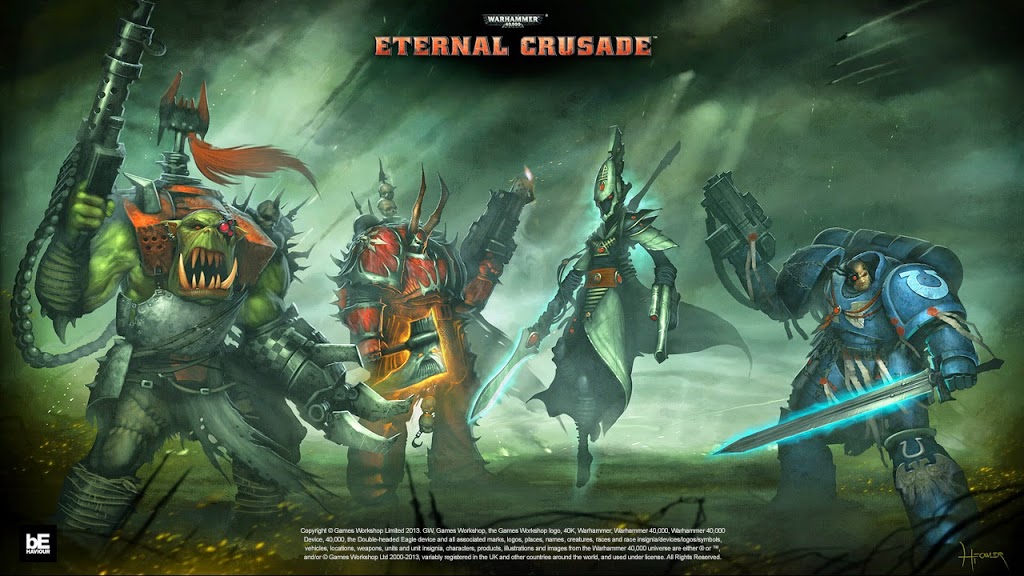 The folks from Behaviour are back with a big announcement for Eternal Crusade!
via Behaviour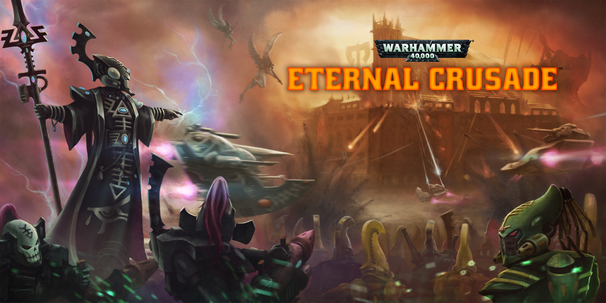 WARHAMMER 40,000: ETERNAL CRUSADE says, join me in battle, brother. Will you answer?
Montreal, CANADA – March 16, 2017 – Behaviour Digital today announces that for the first time, you can join, for free, the fiercest Warhammer 40,000 battles in an online shooter with a new version of WARHAMMER 40,000: ETERNAL CRUSADE. The game will be live at around 5 pm EST today!
"In addition to the regular free updates and expansions – we believe we can achieve both the goal of reaching a broader audience, and provide options for how you want to play Eternal Crusade." – Stephen Mulrooney, SVP Publishing – Behaviour Digital
Free updates, expansions, and the new free version are essential to achieve Behaviour Digital's vision of Eternal Crusade becoming the ultimate playground for your Warhammer 40,000 fantasies. Since its launch in September 2016, the following new features and improvements have been included via the Tactical Escalation updates:
Start of campaigns
New game modes and maps
New weapons, powers and wargear
New character progression and customization
General improvements, balancing and overhauls
Game server, client and network optimizations
For the new players to enjoy the full experience and be part of the game community, WARHAMMER 40,000: ETERNAL CRUSADE has expanded the free version. It includes all factions so you can spill blood for your chosen divinity. The team's original plan for the free version of the game, known as "Free to WAAAGH!", was limited to Orks only.
These versions are now available on STEAM® for PC:
Free Version – 4 of the 5 available classes, normal character progression. Purchasing a total of 20,000 in game credits will also upgrade your account. Your extra progression will be unleashed when you upgrade.
Subscribe to our newsletter!
Get Tabletop, RPG & Pop Culture news delivered directly to your inbox.
Squadron Edition – Full game with 20,000 Rogue Trader Credits. Also upgrades the Free version. Progression is 3 times faster.
Imperium Edition – Full game with 20,000 Rogue Trader Credits and 4 packs of weapons and armour (one pack for each faction). Progression is 3 times faster.
As always, we want to thank our current players and founders for their dedication to the project and their continued support. In appreciation of their loyalty, we have given them 20,000 bonus Rogue Trader Credits as well as a giftable Steam version of the full game.
"To be brutally honest, we wanted more people to shoot at and try out the game before investing their time and money, and this is part of that strategy. In our tests on pricing and positioning, people wanted more options, so we adapt and deliver."
– Nathan Richardsson, Senior Producer
Warhammer 40,000: Eternal Crusade Free Version, Squadron Edition, and the Imperium Edition are now available on STEAM® for PC.