Eternal Crusade: Into the Warp 105 "Mark III Bracers"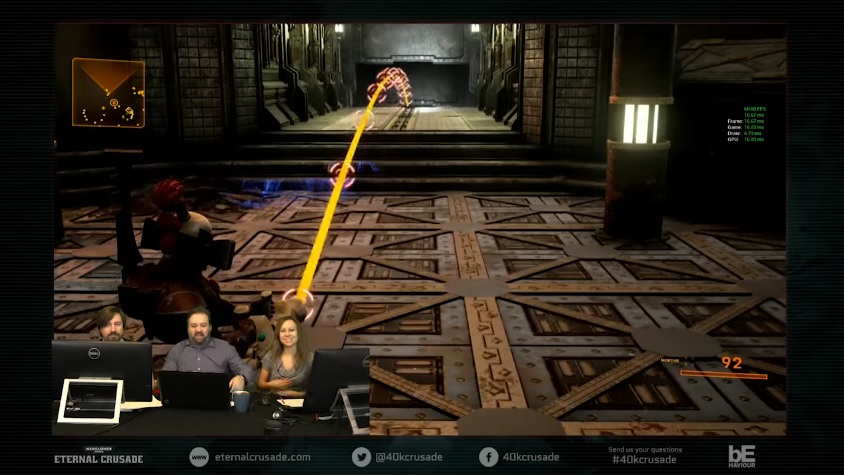 Into the Warp once again! It's another production update from Behaviour!
via Eternal Crusade
ESRB 16 – Visit esrb.org for rating information.

Nathan Richardsson, Noah Ward and Katie Fleming recently gave a Production Update (Mark III bracers, mortar mode improvements), answered Q&A and purged alongside PG!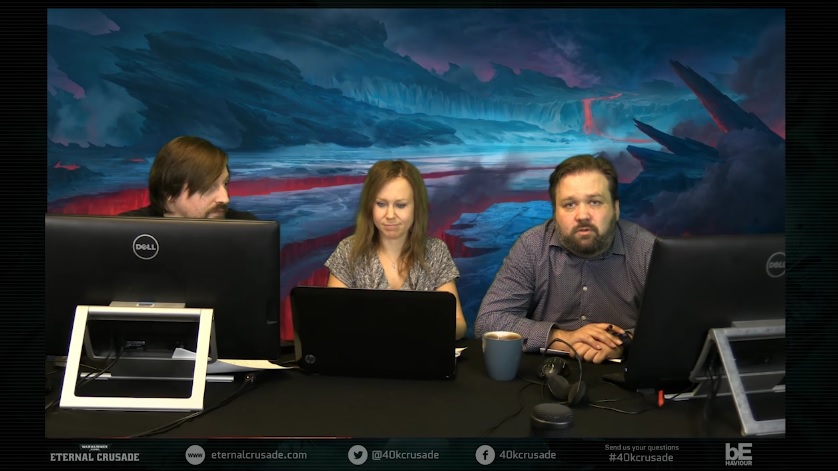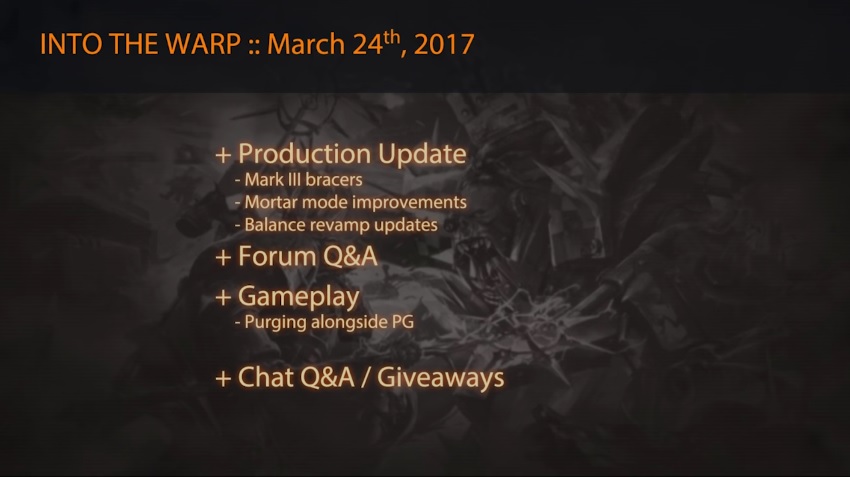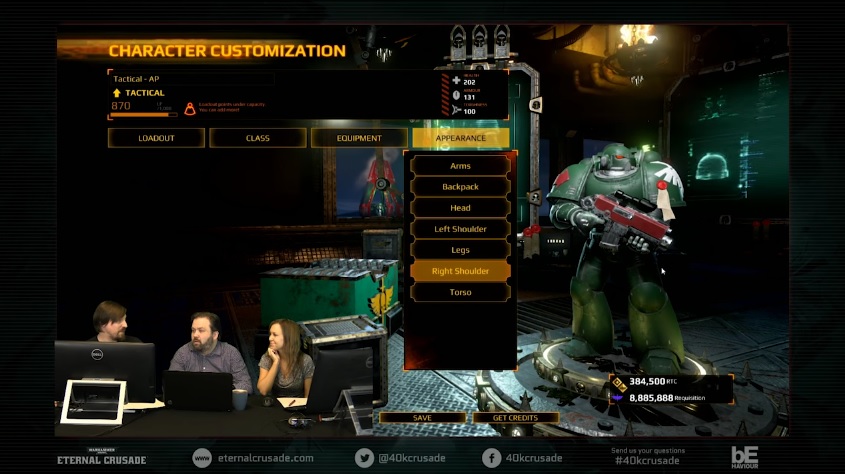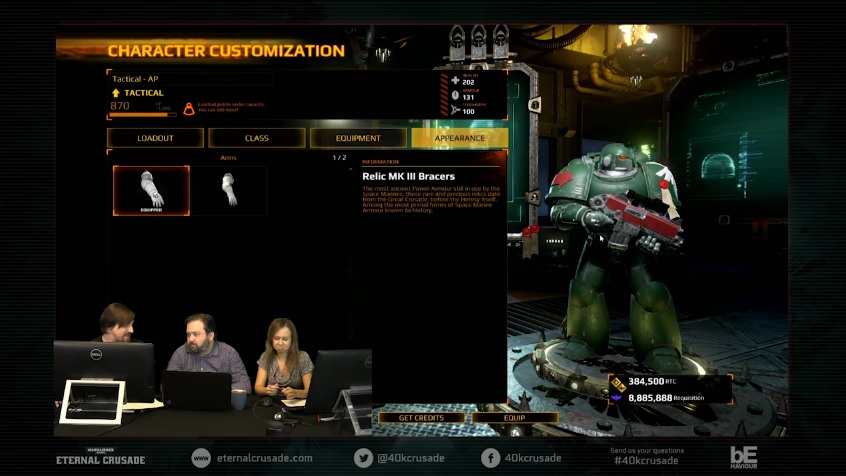 The Reaper Launcher: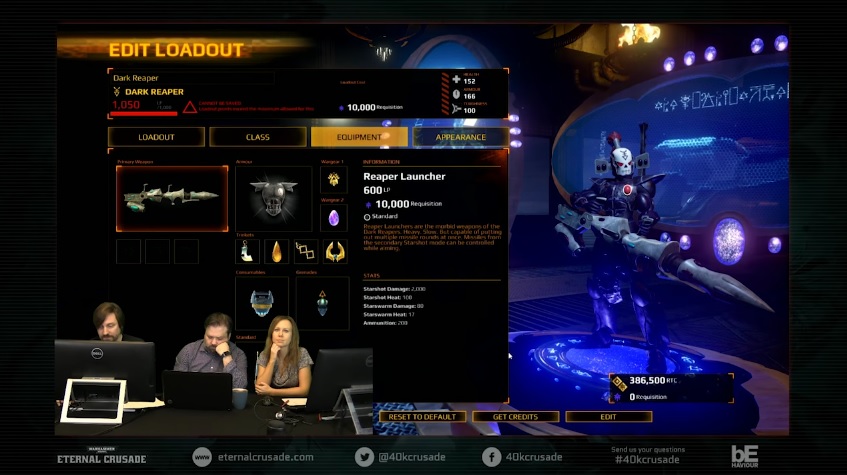 Subscribe to our newsletter!
Get Tabletop, RPG & Pop Culture news delivered directly to your inbox.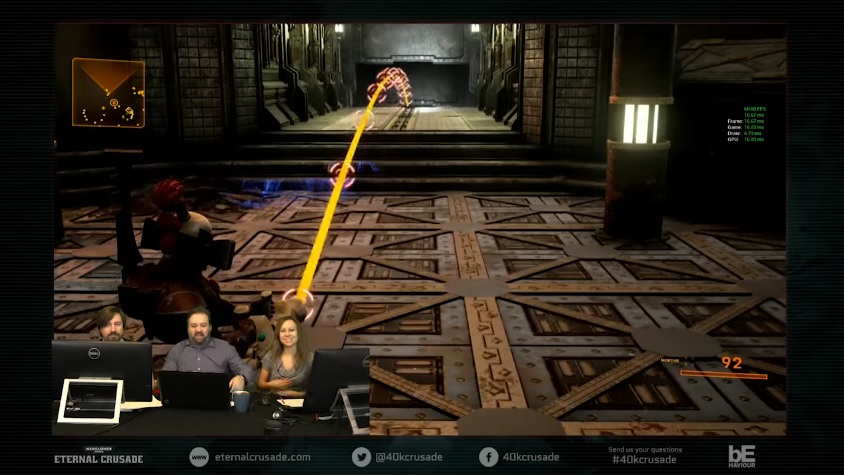 There was an issue with the Reaper Launcher that was addressed where it would basically snap to the floor or the top of a doorway due to the arc. This made them "rough to use" in tight spaces. Now, they have adjusted the arc to make them more flexible – you can now fire down hallways and doors.
Aside from the changes to "Mortar Mode" and the addition of the MK III bracers, there were a ton of Q&A questions from the community they tackled. Nathan also teased the possiblity of a campaign launching next week with some caveats. Provided everything scales smoothly then it should be good to go!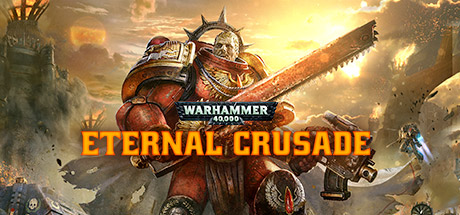 See you all on the digital front!