Geekery: Sue the T-Rex is Playing D&D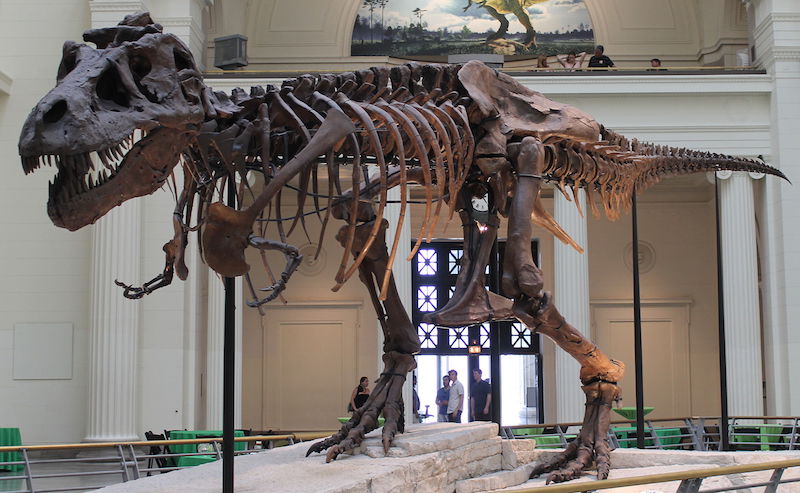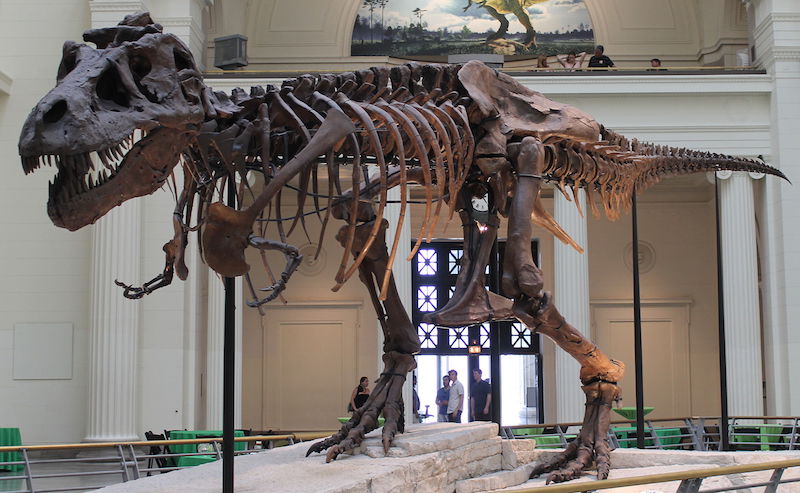 The T-Rex that stands in the Field Museum in Chicago is DMing a game on Twitter.
Sue aka FMNH PR2081 is a the world's largest, best preserved t-rex skeleton ever found. She was found in South Dakota in 1990 by paleontologist Sue Hendrickson. She is not new to social media – she has a heavily used Twitter account and a Facebook page. She strayed from her usual conversation to run a 4 day long D&D campaign on her Twitter last week.
It started with bad a joke:
When a hadrosaur plays Dungeons and Dragons, what class do they play?

A "Dino-sorcerer."

Ugh, no one will get-
[Send Tweet]

— Specimen FMNH PR2081 (@SUEtheTrex) March 4, 2017
It evolved into a full fledged game over more than 50 tweets over 4 days, and included audience participation via polls and dice rolls. Some highlights:
@SUEtheTrex JUST THEN, SEVERAL BRIGANDS LEAP OUT. Their cloaks show they are from the @GLScienceCtr guild, of the accursed "Cleaved Lands."

— Specimen FMNH PR2081 (@SUEtheTrex) March 5, 2017

Subscribe to our newsletter!

Get Tabletop, RPG & Pop Culture news delivered directly to your inbox.
— Specimen FMNH PR2081 (@SUEtheTrex) March 5, 2017
@SUEtheTrex You manage to charm several of the brigands. And due to your race (Hadrosaur), you blow their minds with dinosaur facts.

— Specimen FMNH PR2081 (@SUEtheTrex) March 6, 2017