Paizo: Save Big on Hundreds of Titles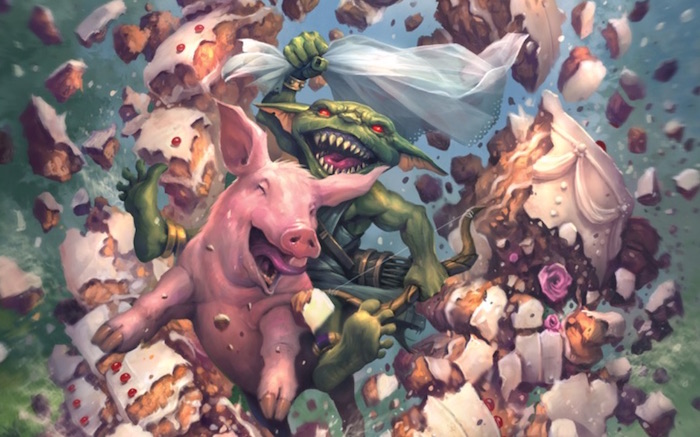 Now may be the perfect time to pick up those splatbooks you've been wanting…
That's right folks. Paizo is clearing out their warehouse, offering up items that are in not quite mint but definitely usable shape for a staggering 50% off from now until April 17th. And honestly if you're looking to get into Pathfinder this is like the perfect time. One of the problems with Pathfinder is the sheer amount of material that there is out there. But this is the perfect chance to give yourself a broader experience with the game than just the Core Books. Try some of those weird prestige classes or crazy optimization builds you've only ever heard about in hushed whispers and the strangely vacant stare your DM gets from time to time.
via Paizo
Not every box of books we receive in the warehouse is shiny and chrome, but a ding, a dent, a scuff, or a scratch won't get in the way of hundreds of hours of gaming enjoyment!

In comes Scratch-'n-Dent sale, containing great products like the Pathfinder Roleplaying Game Beginner Box, the Pathfinder Adventure Card Game, and Pathfinder Roleplaying Game hardcovers like the Core Rulebook and Bestiary.

Every Paizo product in the sale, which runs through April 17th, is 50% off the retail price! Aside from a few wrinkles, corner bends, and cover creases, these products are perfectly usable at your game table.

Some of the products available include:

Pathfinder Roleplaying Game

Pathfinder Adventure Path

Subscribe to our newsletter!

Get Tabletop, RPG & Pop Culture news delivered directly to your inbox.

Pathfinder Campaign Setting

Pathfinder Player Companion
~Shop till you drop.