Relic Knights 2nd Edition KS is Almost Over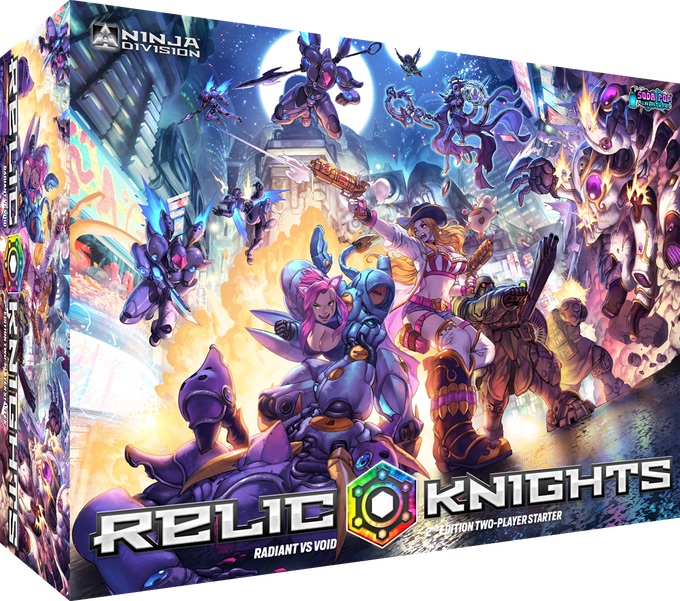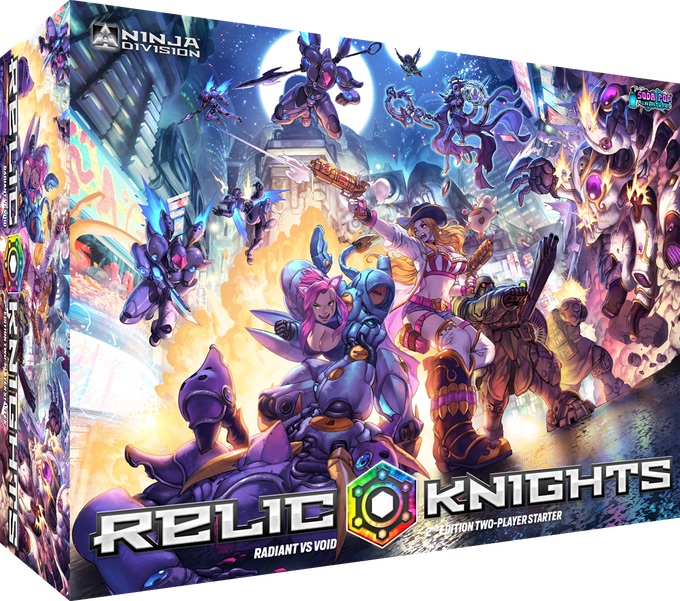 Hurry there's still a little time to back the project and pick up some awesome stretch goals!
Relic Knights: 2nd Edition is an anime-themed miniatures skirmish game featuring breathtaking models from Soda Pop Miniatures. In this dynamic miniatures game you control a heroic Knight and their enigmatic cypher. Fighting at their side are the warriors, psychics, and soldiers of the Last Galaxy. Relic Knights features a diceless, card-based game mechanic that puts you in control of your forces through managing esper to unleash devastating attacks, gallant defenses, and achieve strategic goals on the field of battle.
The new edition has 2 softbound books in a hardback slipcase – a 112 page rulebook and a 272 page background book. The rulebook contains all of the rules you need to play including unit profiles for every faction. Darkspace Calamity provides a guide to the Last Galaxy and Relic Knights universe. It features original story lines, backgrounds for all of the factions and units, miniature galleries, and a hobby guide.
The two player starter set is a great way to start playing. It provides rules, two armies, and an awesome battlefield. You can get it for a $70.00 pledge, adding the second edition books is $130.00.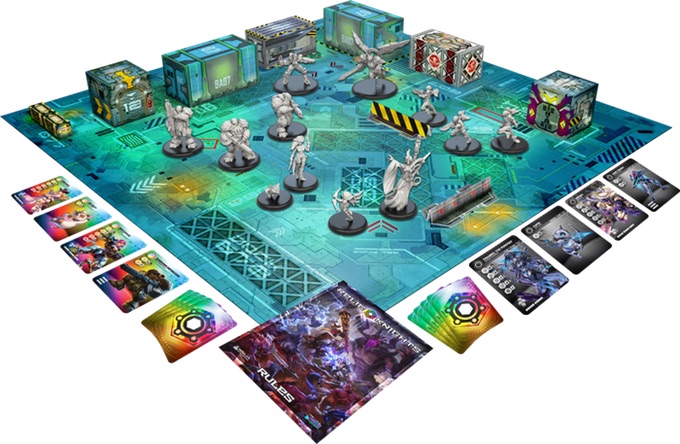 The starter set includes:
Small format Relic Knights 2nd Edition Rulebook. This book includes the complete rules to the game!
Quickstart manual, featuring several scenarios to walk you through the steps to learn the game.
35 point, Radiant Cadre, including Bang-Bang, Mr. Milky, Miss Kaylee, and three Sundown Enforcers.
35 point, Void Cadre, including Tahariel, Cupid, Mikhal, and three Dark Pinions.
2'x2′ paper battle mat, plus quick assembly card terrain.
Two Esper Decks
One token sheet, featuring objective markers, effect tokens, and range rulers.
There are multiple cadres available – and the resin minis look fantastic!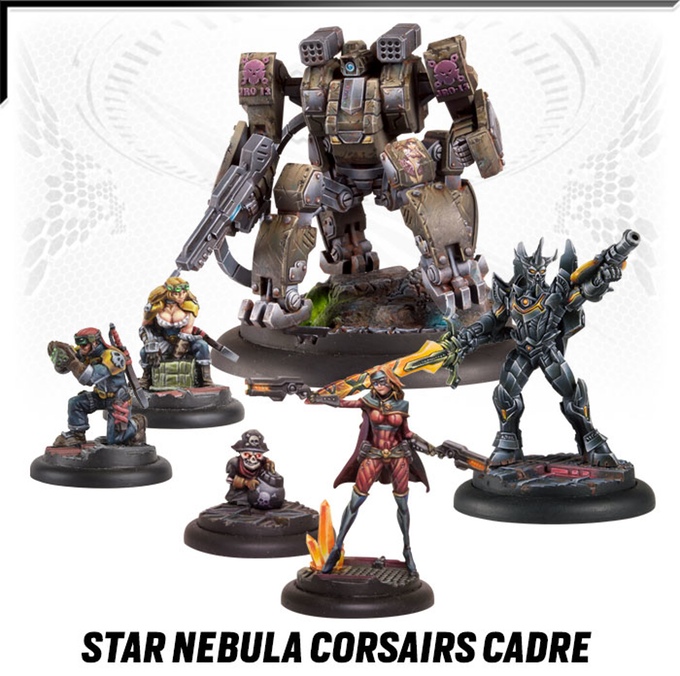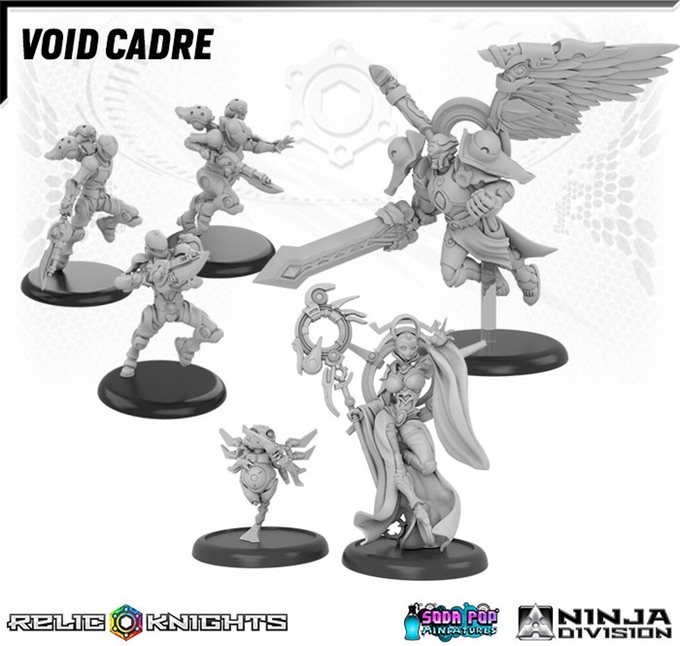 Subscribe to our newsletter!
Get Tabletop, RPG & Pop Culture news delivered directly to your inbox.
With less than a week to go there are a bunch of stretch goals unlocked – including: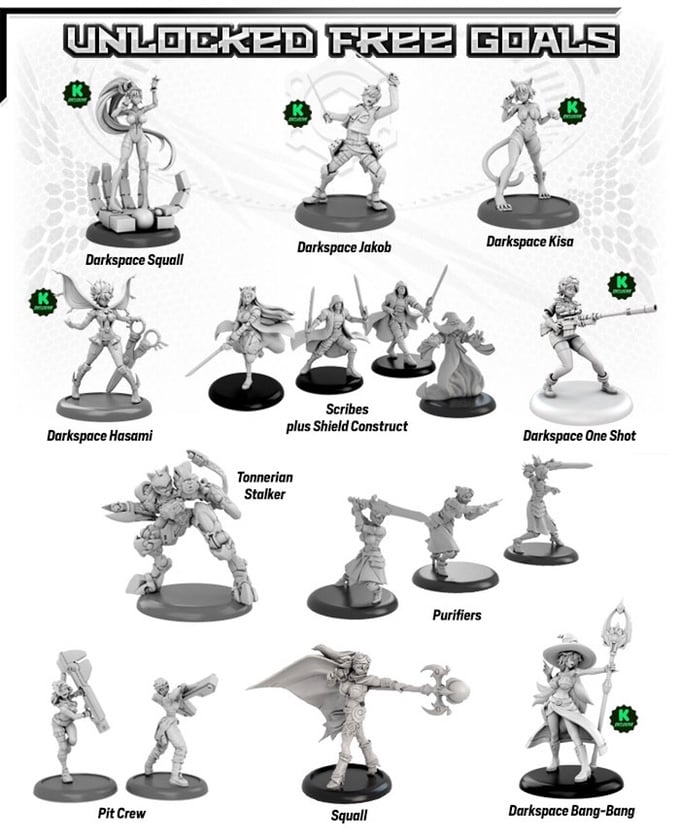 The Kickstarter ends Tuesday March 14 at 4:00 PM CDT!
Latest News From BoLS: