Six New Factions: Shadow War Armageddon Rules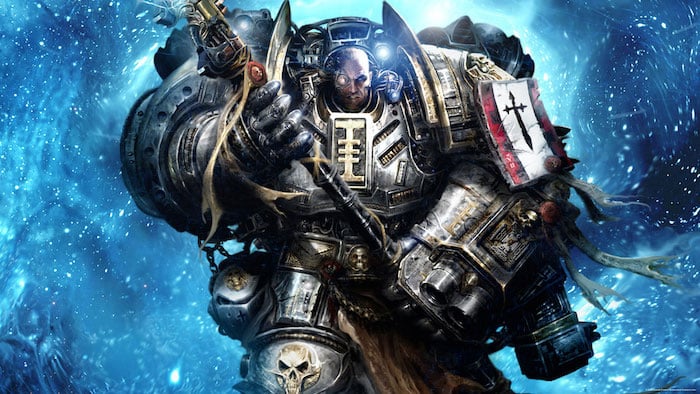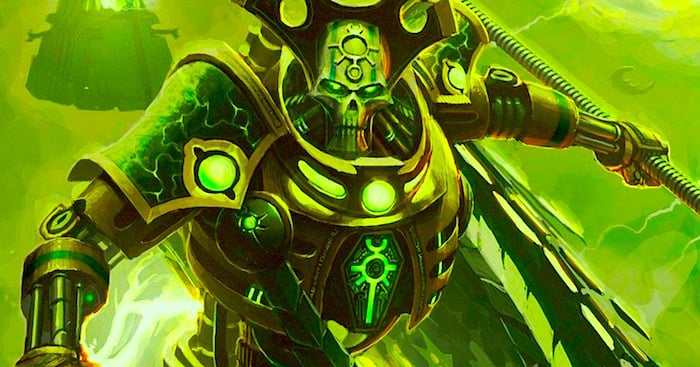 Shadow Wars Armageddon is gettinga ton of factions including these 6 that are doing the rounds.. Take a look: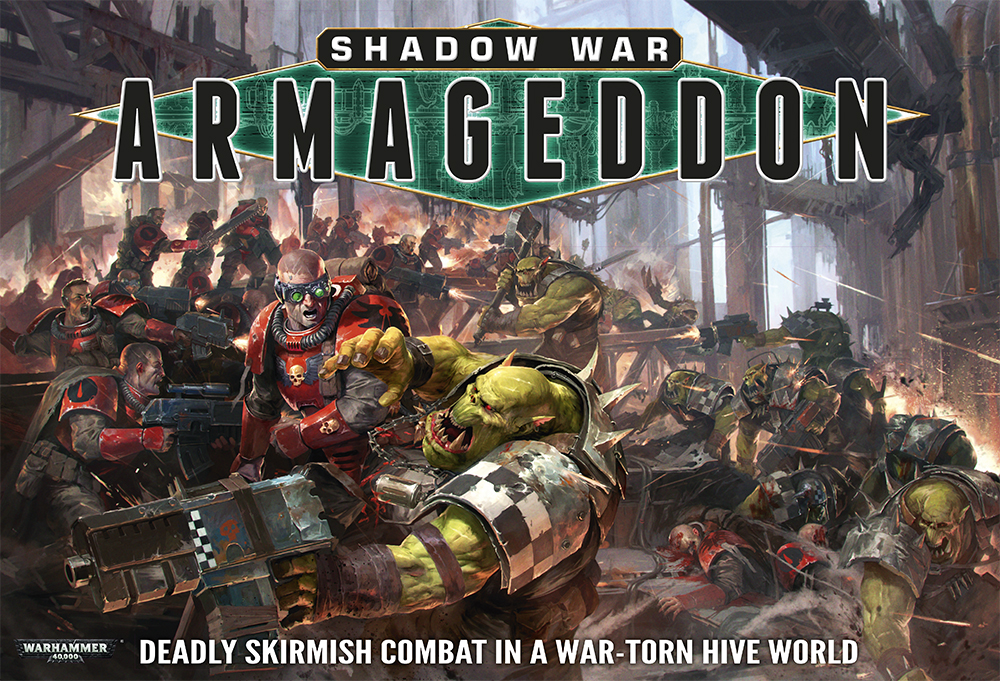 images via Miniwars 3-30-2017
Here we see just the basics of Kill Team members, with no skills, or equipment listed.  These factions don't ship in the default box, so it is still unknown exactly how GW will be providing these.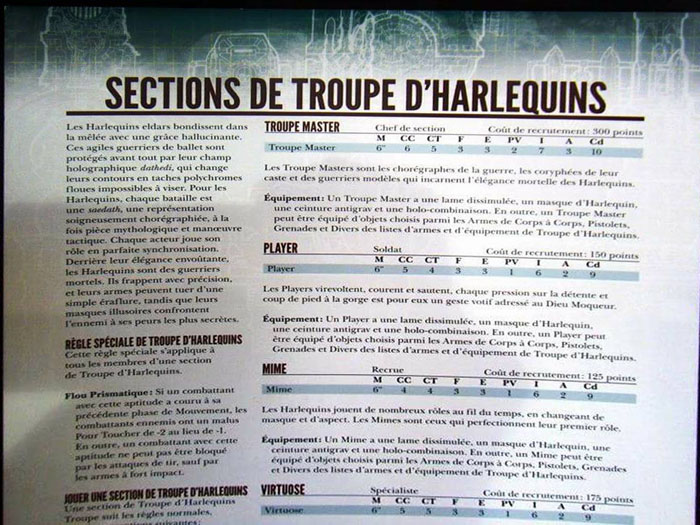 Wow – Mimes get rules at long last.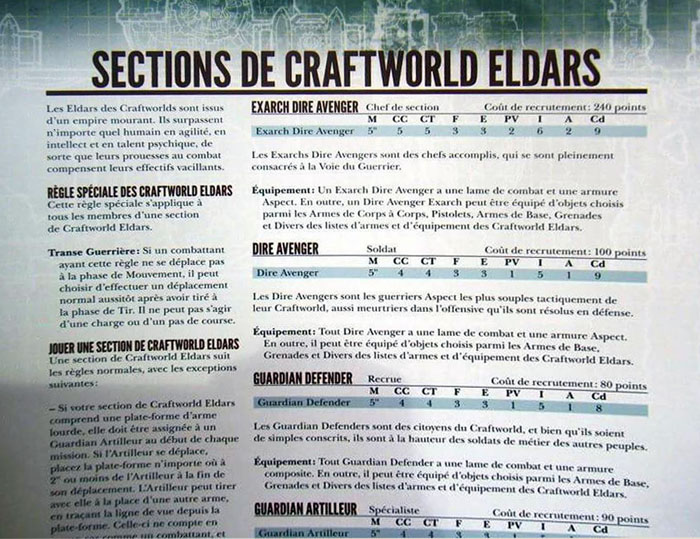 The Eldar always get movement shenanigans…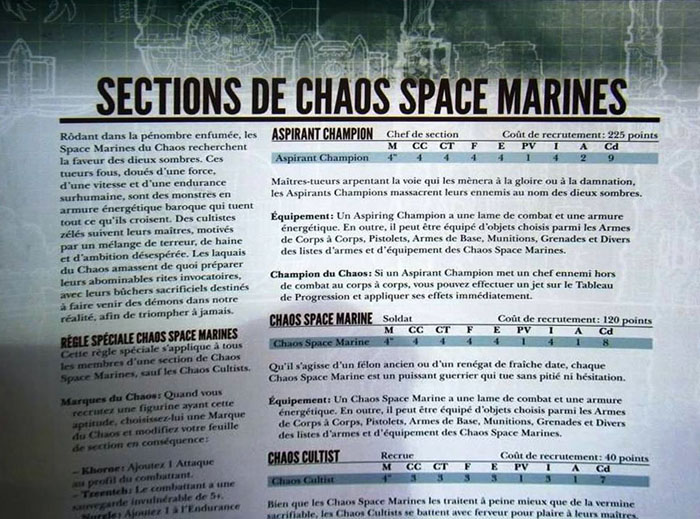 Subscribe to our newsletter!
Get Tabletop, RPG & Pop Culture news delivered directly to your inbox.
Oh, you can mark your CSMs (sorry Cultists…)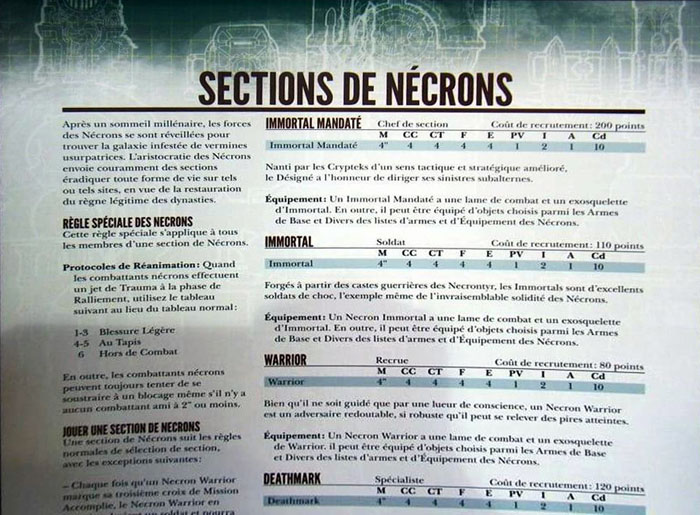 Nobody wants to run into Immortals and Deathmarks in the underhive. The Reanimations Protocols don't hurt either.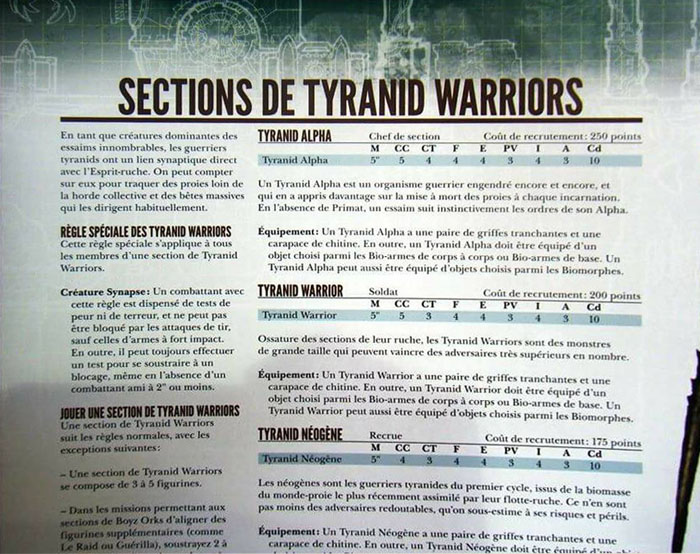 It may be just me, but Tyranid Alphas and Warriors seem REALLY beefy for this type of game.  I hope there are some smaller bug options as well.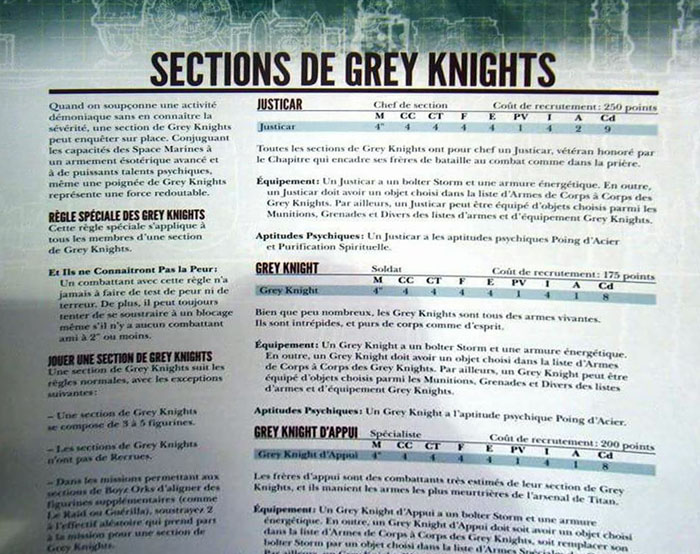 Again, these are some really tough dudes for a small skirmish game.
Previous Stats
We have already seen some other stats at GAMA including these: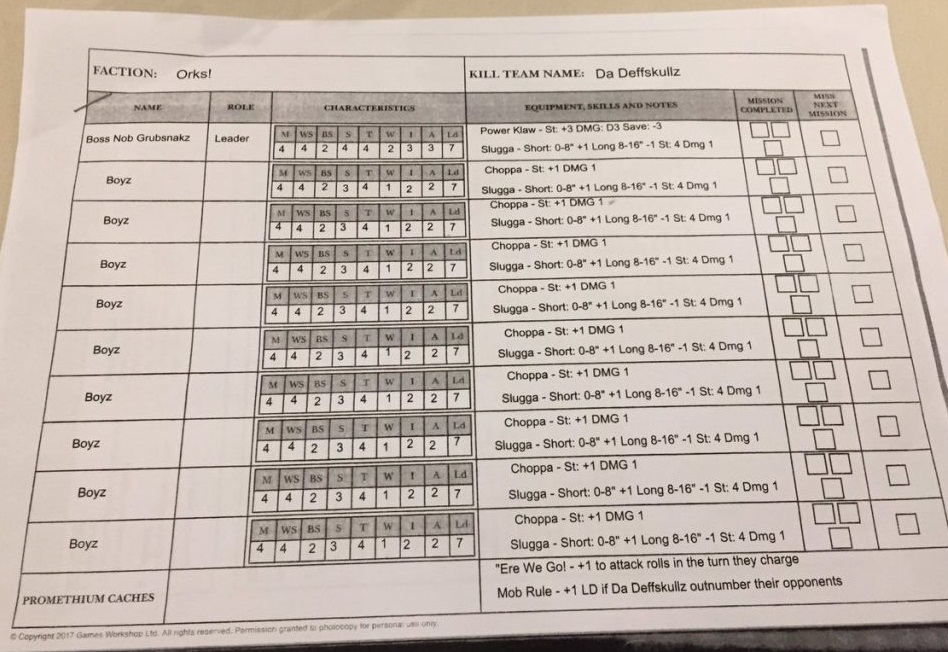 Orks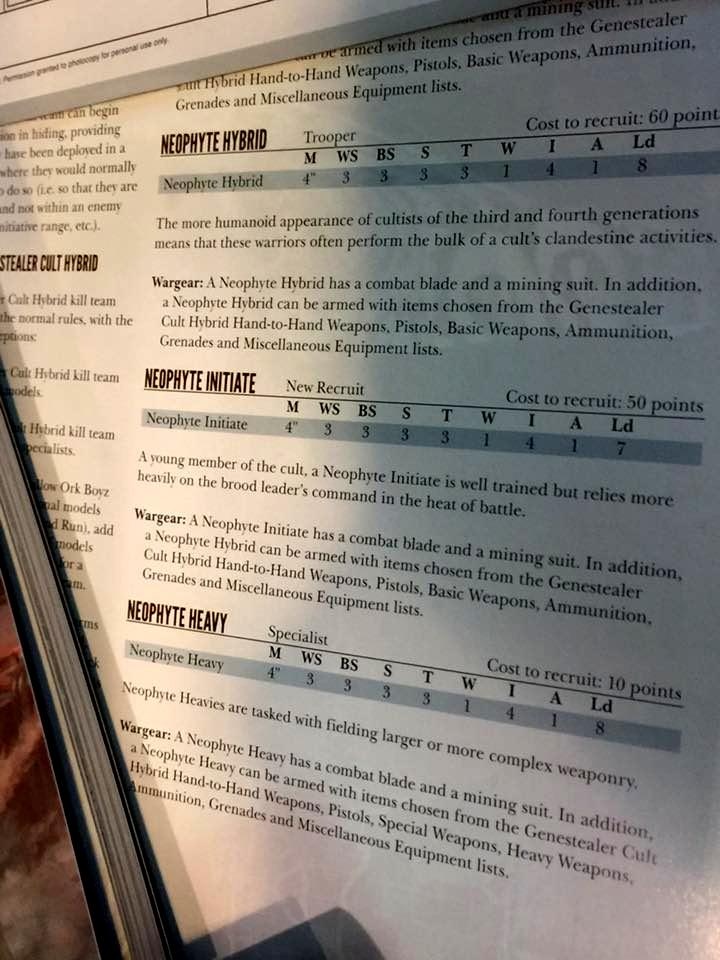 Genestealer Cult standard gang members.
I can hardly wait for this game. It should be hitting the shelves very shortly.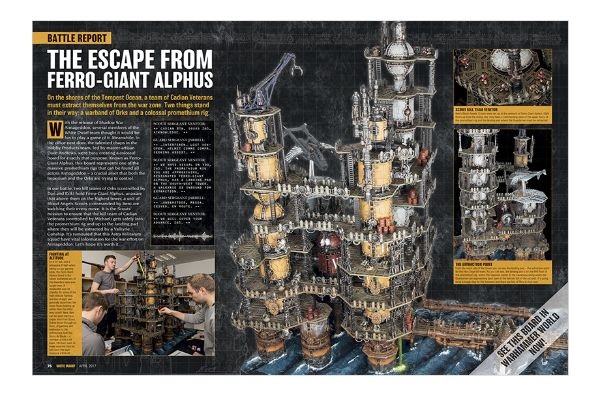 If you buy 20 copies of the game you can build this. It is cool.
+1000 Internets to anyone who can take down Grey Knights using an old Necromunda Gang!