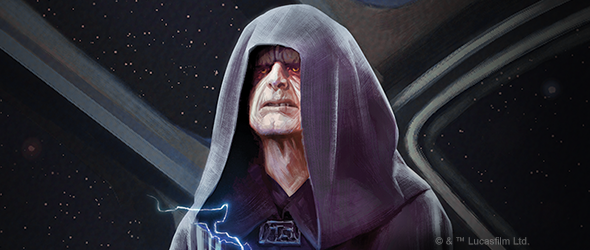 Fantasy Flight Games teases some cool loot you can score at the Spirit of Rebellion Global Event!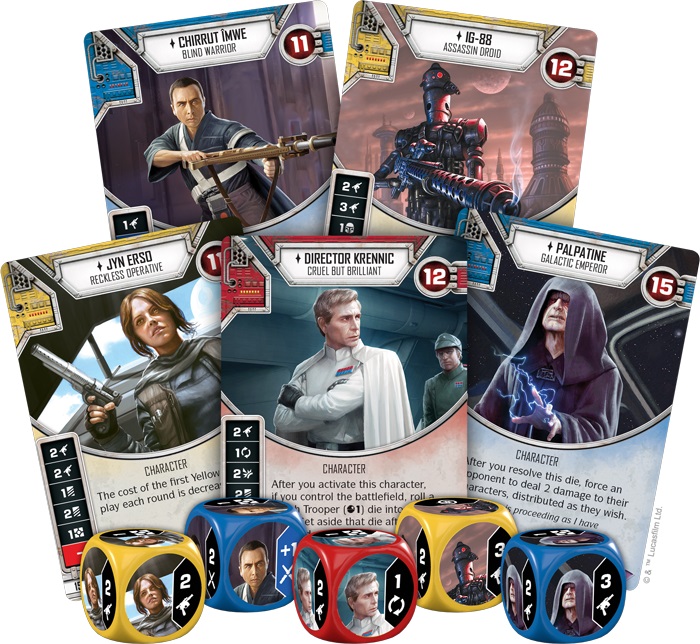 Fantasy Flight Games has announced a the new Spirit of Rebellion prerelease event for April 1-2 all around the world! At the events players can participate and score 3 specialty promo cards that have extended art: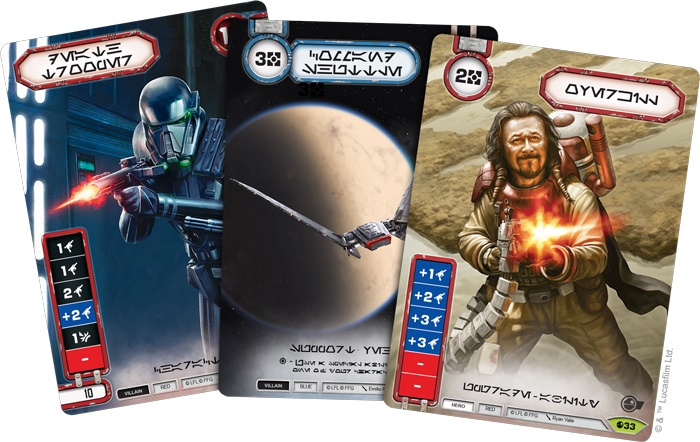 All players have to do is fill out their "mission brief" to be eligible to get these cards. But look closely at the requirements of the Baze card: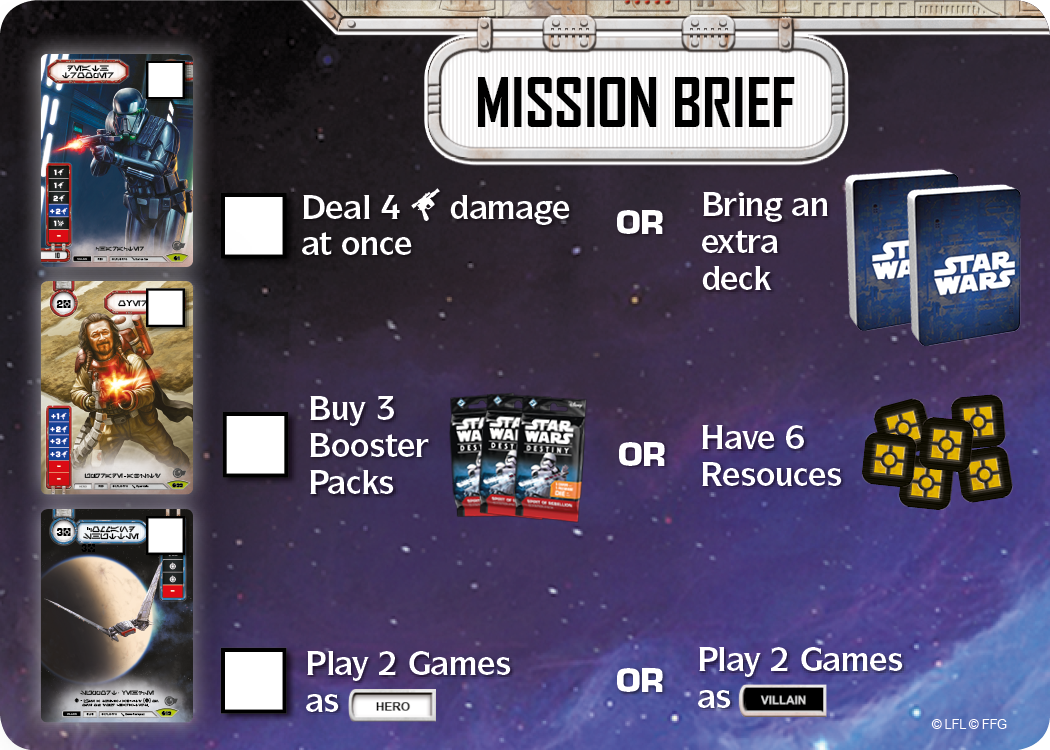 That's right, for buying three booster packs you can win that card – the cool thing is each player will have the chance to purchase 3 NEW booster packs from Spirit of Rebellion BEFORE the event (which scores you the extended art Baze card). If that wasn't enough icing on the cake, players can also incorporate those new cards into their decks!
If you're a retailer, the good news is your can sign-up to run one of these events by contacting your distributor. Each one of these Spirit of Rebellion prerelease package will contain 3 kits and 3 booster pack displays (108 booster packs total). Plus you'll have a total of 13 copies of each extended art card. For the full details check out this post from FFG HERE.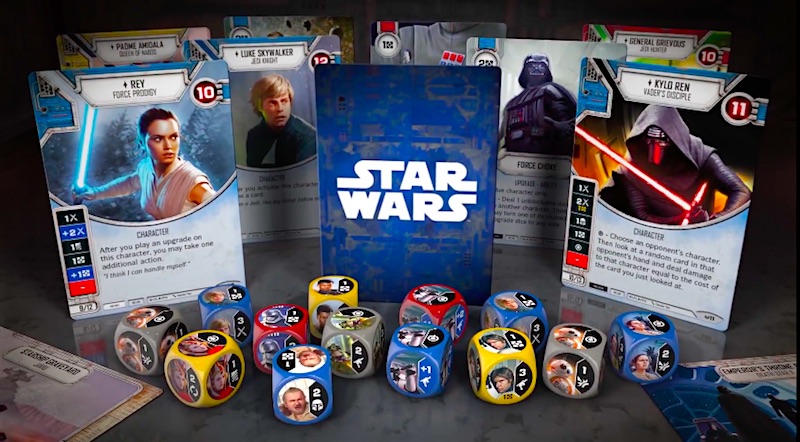 If you're looking to have some fun at your local game store, get your hands on Spirit of Rebellion packs early, meet some fellow players and score some sweet extended art promo cards then check with your local store for April 1-2!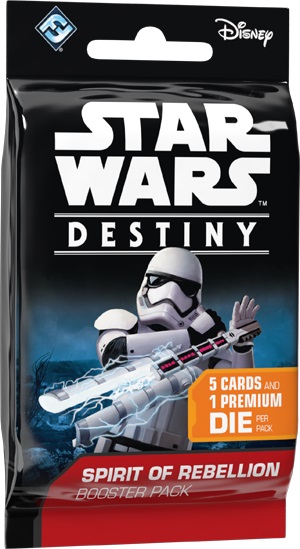 The Star Wars saga has always centered on the timeless struggle between good and evil. At different points throughout the saga, evil may be lurking in the shadows or controlling an oppressive, galaxy-spanning Empire. Yet there must always be balance in the Force, and whenever the dark side rises, a spirit of rebellion begins to light the way forward. 

With the new Spirit of Rebellion Booster Packs for Star Wars: Destiny, 160 brand-new cards enter the game, incorporating elements from every movie in the saga, but with a special focus on the newest Star Wars movie: Rogue One. You'll find plenty of characters from Rogue One within this set, including Jyn Erso, Chirrut Îmwe, Mon Mothma, and Director Krennic, alongside other iconic characters from across the Star Wars story. The spirit of rebellion has ignited—prepare to bring the feverish battles and kinetic action of Rogue One to your games of Star Wars: Destiny!

Every booster pack includes five randomized cards and one premium die, broken down into three common cards, one uncommon card, and one rare or legendary card with a corresponding die. All cards that feature a corresponding die are either rare or legendary cards. With every booster pack, you'll find new characters, supports, upgrades, or events, along with new ways to enter the Star Wars galaxy and fight for your chosen side!
Spirit of Rebellion Global Prerelease Event – April 1-2! Check with your FLGS for details!
Getting new cards early and meeting new people to play? Sounds like it's Destiny…Star Wars Destiny!