Tabletop Crowdfunding Round-Up: March 22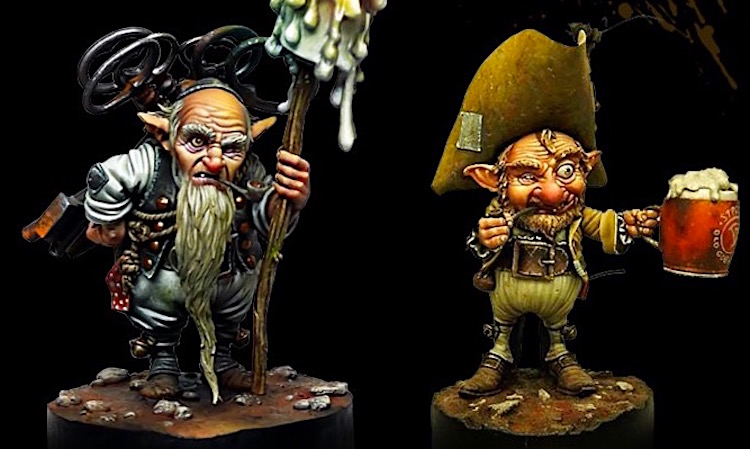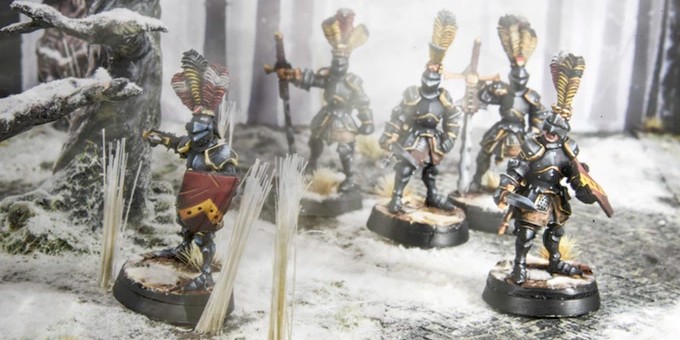 Viking raiders, post apocalyptic scavengers, and killer sleeping bags- Come check out this week's batch of tabletop Kickstarter highlights!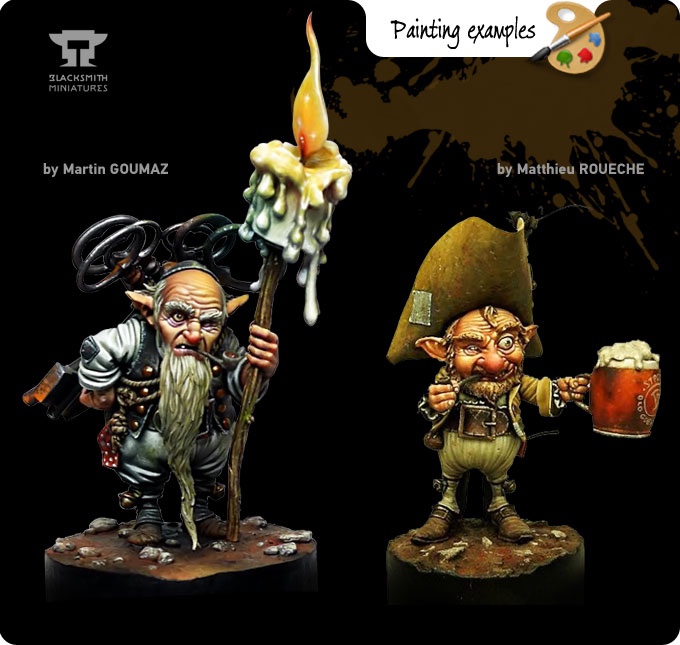 Pictured above: Reichguard Knights and Blacksmith Miniatures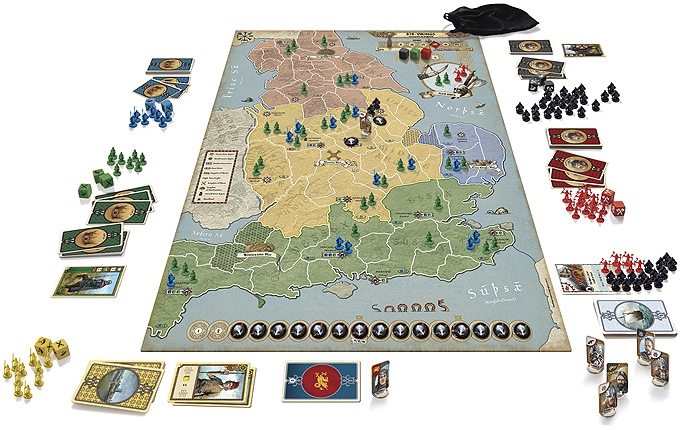 878 Vikings is the latest board game from Academy Games, and reuses mechanics from their popular 1775 Rebellion and 1754 Conquest games. This new game is centered around the Viking invasions of England during the latter half of the 9th century, up to and including the Battle of Edington. The Viking players must capture as much territory as possible, while the English players are tasked with defending key cities and launching counter offensives. The game ends when the Treaty of Wedmore event is triggered, at which point the side controlling the most territory wins. The standard version of the game costs $65, with higher tier pledges that include an expansion, packs of plastic leader miniatures to replace the cardboard standees, and copies of Academy's previous games.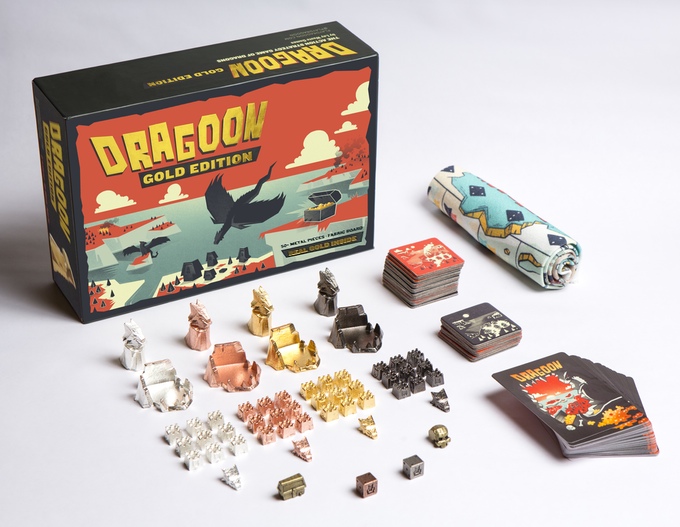 Lay Waste Games has returned to Kickstarter with both a reprint of their strategy game Dragoon, and an expansion that adds two new playable characters. In Dragoon, players control dragons extorting the local populace for wealth. The first dragon to amass a pile of 50 gold wins. This new expansion adds support for two additional players in the form of the Barbarian and Thief characters. These characters play completely different from the dragons. The Barbarian has a boat instead of a cave to store his stolen wealth, and gains access to new gear throughout the game. The Thief, meanwhile, can make use of tunnels to quickly move across the map, and focuses on stealing gold from other players. You can grab the new expansion for $30, or $75 if you want the combo box that includes the base game. There are also special Gold Editions available that upgrade all the plastic figures to shiny metal versions.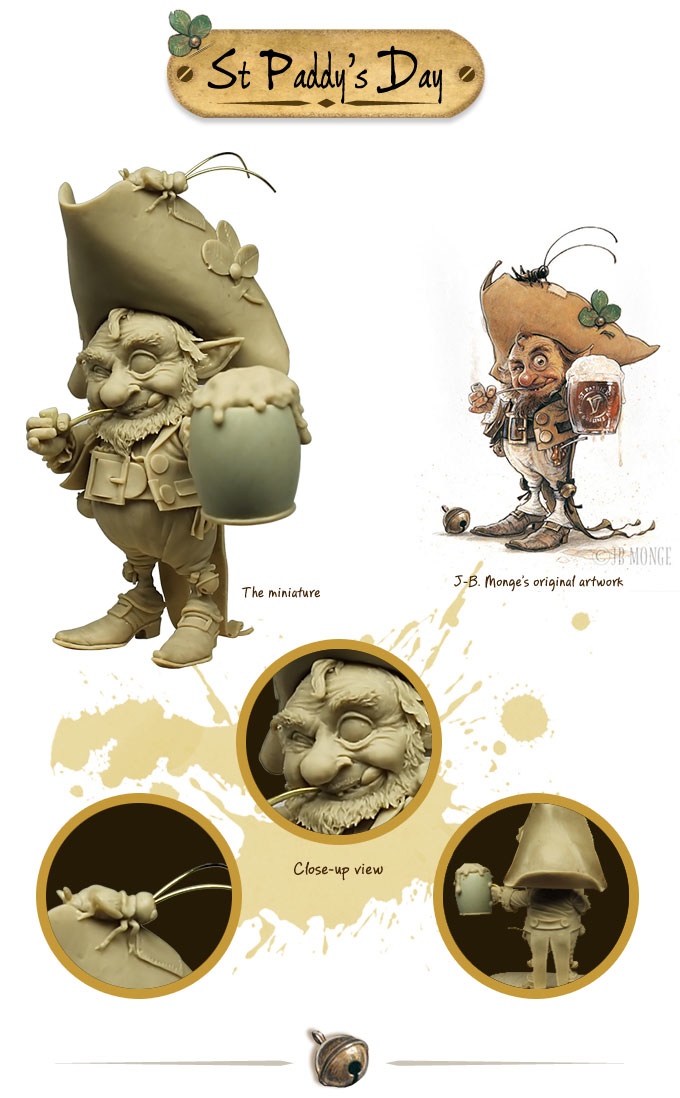 Blacksmith Miniatures is working on a line of high quality 54mm resin miniatures for collectors and painters. Each miniature is based on artwork by French illustrator and author Jean-Babtiste Monge. The range is full of whimsical fairies, leprechauns, goblins, and gnomes. The campaign launched with 5 miniatures, and more could become available via the stretch goals. A single model will set you back €22/$23, and you can get them all for €110/$117.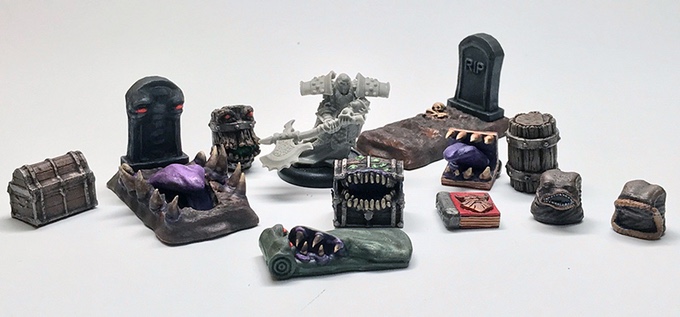 Moving from the whimsical to the infuriating, Forge Prints is currently funding a range of resin mimic miniatures, perfect for that one GM you know who loves to have the party devoured  by living tables and chairs. The range has a wide variety of mimic types that come in both camouflaged and mimic forms. The mundane items you can get eaten by include books, barrels, chests, burlap sacks, sleeping bags, and even a grave plot. You can get the entire collection for $35.

Subscribe to our newsletter!
Get Tabletop, RPG & Pop Culture news delivered directly to your inbox.
Wreck Age is a hybrid of 28mm skirmish miniatures game and tabletop RPG that has been steadily growing over the past few years. Set in a post-apocalyptic future where the wealthy and powerful have fled a dying Earth, players control bands of scavengers from one of several different factions trying to eke out a meager existence in the ruins of society. Survival in the wastes is made easier if you have a heavily armed vehicle to ride around in, and this campaign hopes to produce a range of 28mm resin cars and trucks for use in Wreck Age and other post-apocalyptic games. The campaign started with three different cars bristling with machine guns and rockets, and stretch goals include buggies, motorcycles, ATVs, trucks, and more. A single car costs $30, and bundles go all the way up to 6 for $140. Also available are Wreck Age faction starters and post-apocalyptic terrain.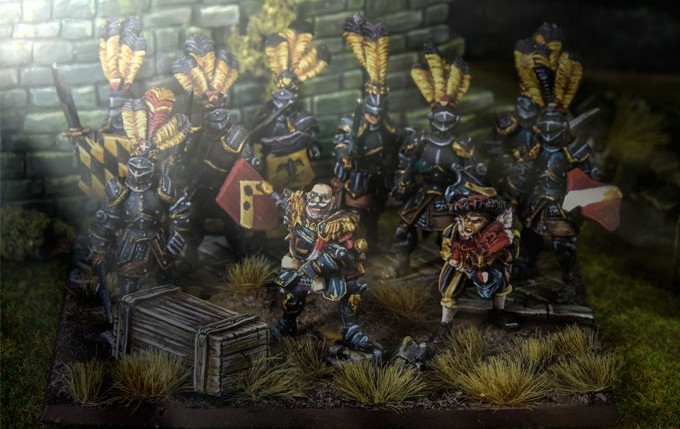 The Spanish company Last Sword Miniatures is currently funding a range of 32mm plastic and metal foot knights and characters for use in your favorite tabletop games. The focus of the range is a multipart plastic kit of foot knights that would serve nicely as the basis of an elite infantry unit in a human fantasy army. Rounding things out is a metal command group, a Reichmarschall and Squire, and the Arch Elector Bishop to serve as some special characters. The €115/$122 pledge gets you everything you need to make 24 knights, a command group, and the characters. The campaign also has scenic bases and terrain available as add-ons.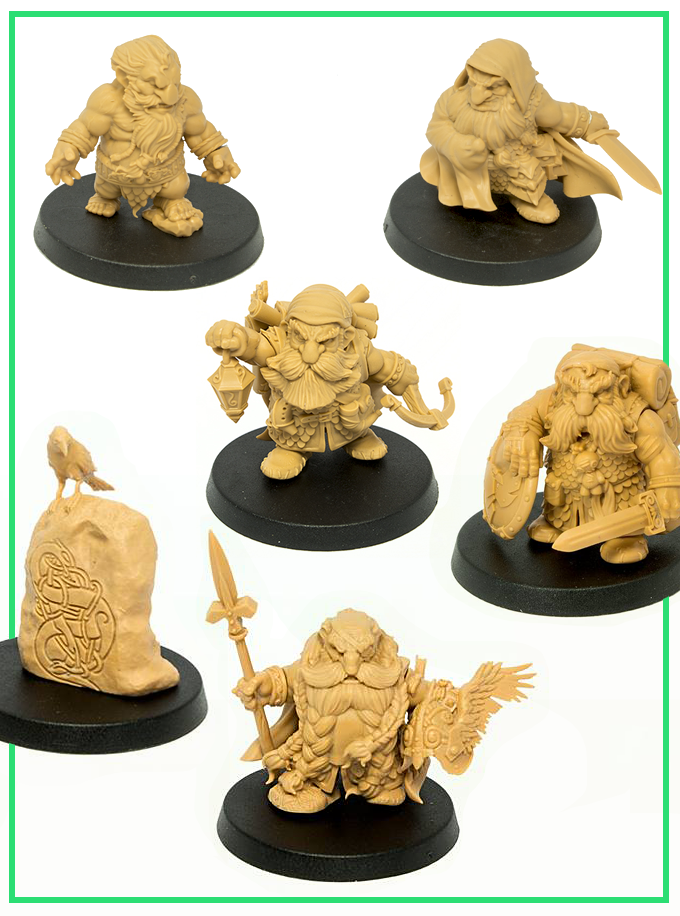 If a dwarven army is more your thing then you might want to check out this campaign by Durgin Paint Forge. This range of 28mm resin dwarves could work as special characters in a skirmish game, or as a way to represent the next vertically-challenged adventurer you create for RPG night. The collection has 13 dwarves in all, divided between two boxed sets. There's several bundles to choose from depending on what minis you want, and you can also get scenery elements and booklets detailing the world that Durgin Paint Forge is creating for their models.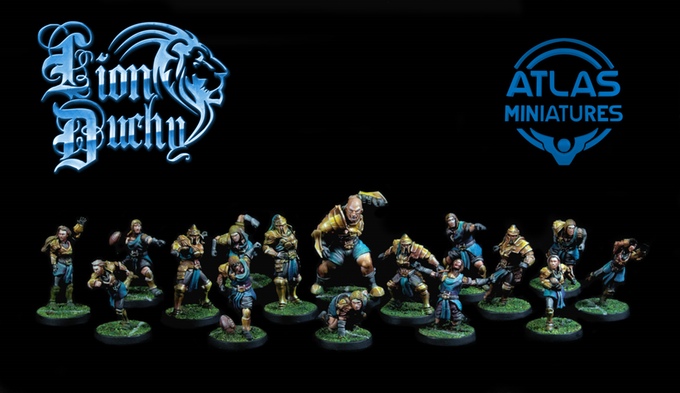 Finally, Atlas Miniatures is on Kickstarter with two new football teams for your fantasy sports game of choice. The Lion Duchy is a team of brave and noble knights clad in lion-themed armor. Meanwhile, the Black Lotus is a team consisting of feisty dark elf ladies that sport a very Arabian Nights look. The teams come in your choice of metal or resin and cost €69/$73 each.
Want more games and miniatures to throw your money at?
Check out these other campaigns that might be worth your attention: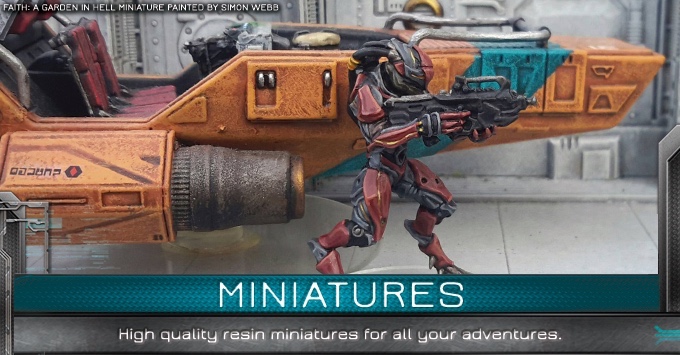 ~Which of these campaigns are you interested in?