Tabletop Podcast Review: March 19th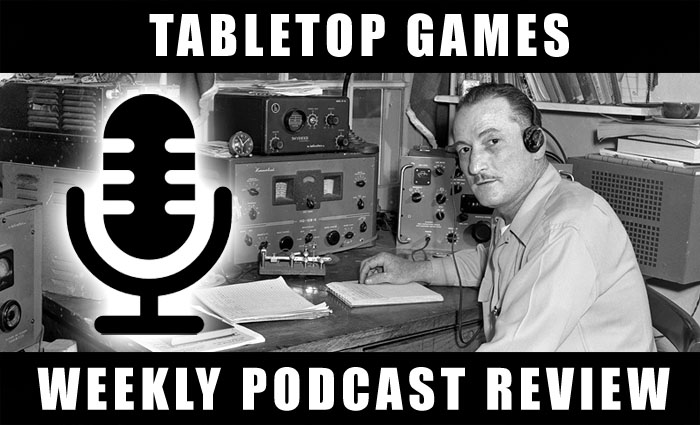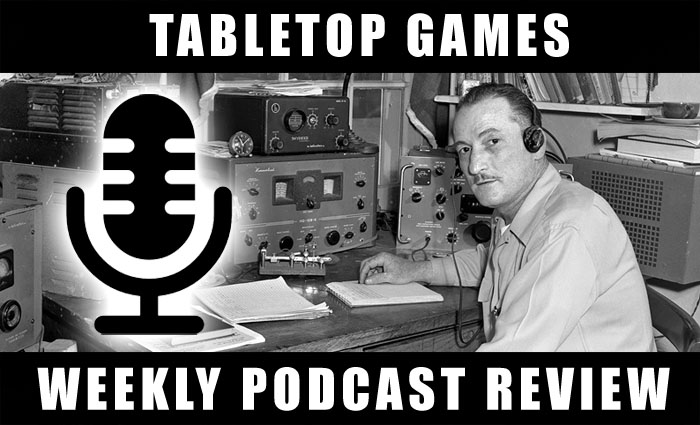 Adam here for another week of tabletop podcast reviews! More LVO recaps, Gathering Storm 3, GW news, & More!
Hey all, Adam here, from TFG Radio, for this week's reviews!  This week we are still seeing a few Las Vegas Open reports, reports from GAMA, and a lot of Gathering Storm 3 talk. So, let's get on with the reviews!
Battlehosts Episode 36 – This episode they talk about the Skitarii codex. This is part 1 or a 3 part series on the Mechanicus. They go over the look of the models, the rules for each unit, formations, and how they interact with the rest of the army. They cover some of the better options if you want to play on a more competitive level. Nice episode if you're interested in running a Skitarii only army.
Roll to Seize 40K Arena Episode 8 – This month's preliminary event is Commander Farsight vs 4 Killa Kans. The main event is a Big Mek Stompa vs a Tyranid Hierodule.
40K Radio Episode 11 – Interview with the screenwriter of "Doctor Strange", C. Robert Cargill.
Heroic Intervention Episode 38 – Programming note that they are switching to a weekly format
Signals from the Frontline – Always a good listen for new and rumors on 40K and other miniature games in the industry.
Also Out This Week.
4man Meta S2 Episode 5 (Warmachine)
9th Realm Episode 35 (AoS)
Bad Dice Podcast (AoS)
Battleshock: Battleshock Blast Episode (AoS)
Subscribe to our newsletter!
Get Tabletop, RPG & Pop Culture news delivered directly to your inbox.
Beermachine Episode 50 (Warmachine)
Black Sun 3/13/17 (AoS)
Caledonian Deathwatch Radio Episode 31 (40K)
Chain Attack S2 Episode 39 (Warmachine)
Chapter Tactics Episode 24 (40K)
Combatphase Episode 187 (General)
Combosmite Episode 149 (Warmachine)
Dark Guidance Episode 19 (Warmachine)
Epic D6 Episode 14 (40K)
Exploding Dice Radio Episode 1 (Spartan Games)
Eye of Horus Episode 90 (30K)
Facehammer Episode 35 (AoS)
Forge the Narrative Episode 183 (40K)
Ghost Army Podcast Episode 23 (Bolt Action)
Heelanhammer Episode 170 (AoS)
Hobby Night in Canada Episode 74 (General)
Imperial Truth Episode 63 (30K)
Life After the Cover Save Episode 196 (General)
Long War Episode 92 (40K)
Masters of the Forge Episode 86 (40K)
Mayacast Episode 124 (Infinity)
Murder of Crows Episode 24 (Warmachine)
Mynock Squadron Episode 59 (X-Wing)
NOVA Squadron Episode 66 (X-Wing)
On the Road Episode 5 (FoW)
Overlords 2.0 Episode 10 (40K)
Personal Flashpaper Episode 24 (Infinity)
Scruby & Wells Episode 17 (AoS).
Scruby & Wells Episode 18 (AoS)
SMG Wargaming LVO Wrap Up (40K)
Storm Chamber Episode 17 (Warmachine)
TDH60M Episode 70 (Warmachine)
As always, check out our blog, at TFG Radio, and give the podcast a listen. We talk 40K mainly but delve into other game systems. This week we talk about the Gathering Storm series as a whole, and the big news from GAMA!
Have a different opinion? Post in the comments below or email me at [email protected] and let me know!