Tabletop Podcast Review: March 5th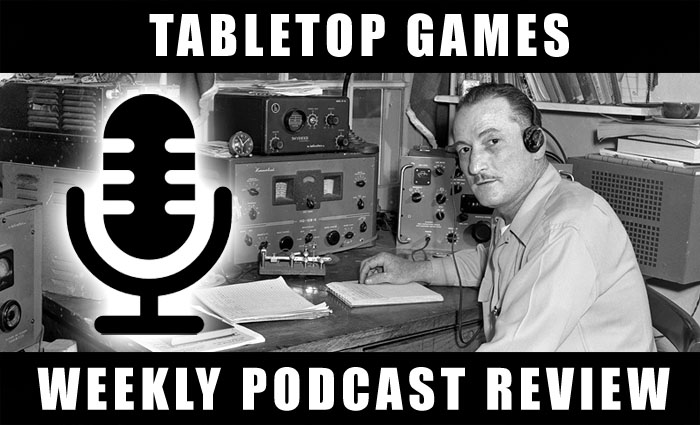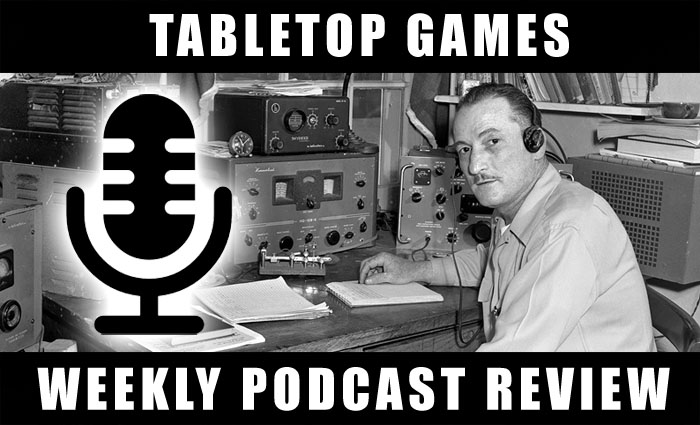 Adam here for another week of tabletop podcast reviews! LVO recaps, Inferno, Gathering Storm 2, & More!
Hey all, Adam here, from TFG Radio, for this week's reviews!  This week we are still seeing a few Las Vegas Open reports, more Gathering Storm 2 episodes, and now Gathering Storm 3 talk. So, let's get on with the reviews!
Age of Darkness Episode 49 – This episode begins an in depth look at the new Horus Heresy Book from Forgeworld, Inferno. So in depth, it is five parts. This first part deals mainly with the 15th legion, Thousand Sons. They go over the background and rules of the legion. They also discuss Magnus and his 30K rules. In addition to the Inferno book review, they also include a review of the book "A Thousand Sons" by Graham McNeil. A good listen for those that are fans of the Thousand Sons in either 30K or 40K.
Battlehosts Episode 35  – This episode they talk about Knights, both Imperial and Renegade. They talk about the general rules for the Knights and also discuss the different variants in the most recent codex. They also talk about the different Forgeworld Knights and what they can do. It's a nice discussion, if you are a fan of the Knights. I am just a bit sad that they didn't talk about the origins of the knight designs but I am an old grognard, so I don't expect newer players to know.
Signals from the Frontline – Always a good listen for new and rumors on 40K and other miniature games in the industry.
Also Out This Week.
9th Realm Episode (AoS)
Beer and Bolters Episode 62 (40K)
Beermachine Episode 49 (Warmachine)
Black Sun 2/27/17 (AoS)
Caledonian Deathwatch Radio Episode 29 (40K)
Canhammer Episode 99 (40K)
Subscribe to our newsletter!
Get Tabletop, RPG & Pop Culture news delivered directly to your inbox.
Chain Attack S2 Episode 37 (Warmachine)
Chapter Tactics Episode 22 (40K)
Combatphase Episode 185 (General)
Combosmite Episode 147 (Warmachine)
Countercharge Episode 10 (Warmachine)
Crippled System Episode 191 (Warmachine)
Eye of Horus Episode 88 (30K)
Forge the Narrative Episode 181 (40K)
Garagehammer Episode 163 (AoS)
Glory & Coin Episode 20 (Warmachine)
Heelanhammer Episode 169 (AoS)
Hobby Night in Canada Episode 73 (General)
Imperial Truth Episode 62 (30K)
Life After the Cover Save Episode 195 (General)
Long War Episode 90 (40K)
Losing Friends Episode 2 (AoS/40K)
Masters of the Forge Episode 84 (40K)
Mayacast Episode 122 (Infinity)
MoM Podcast Episode 302 (Warmachine)
Murder of Crows Episode 20 (Warmachine)
Mynock Squadron Episode 57 (X-Wing)
NOVA Squadron Episode 64 (X-Wing)
Scruby & Wells Episode 16 (AoS)
Storm Chamber Episode 16 (Warmachine)
TDH60M Episode 69 (Warmachine)
War Council Episode 45 (Hobby)
As always, check out our blog, at TFG Radio, and give the podcast a listen. We talk 40K mainly but delve into other game systems. This week we talk about our thoughts about attending, and judging, the Las Vegas Open!
Have a different opinion? Post in the comments below or email me at [email protected] and let me know!