Tabletop Spotlight: Fantasy Fantasy Baseball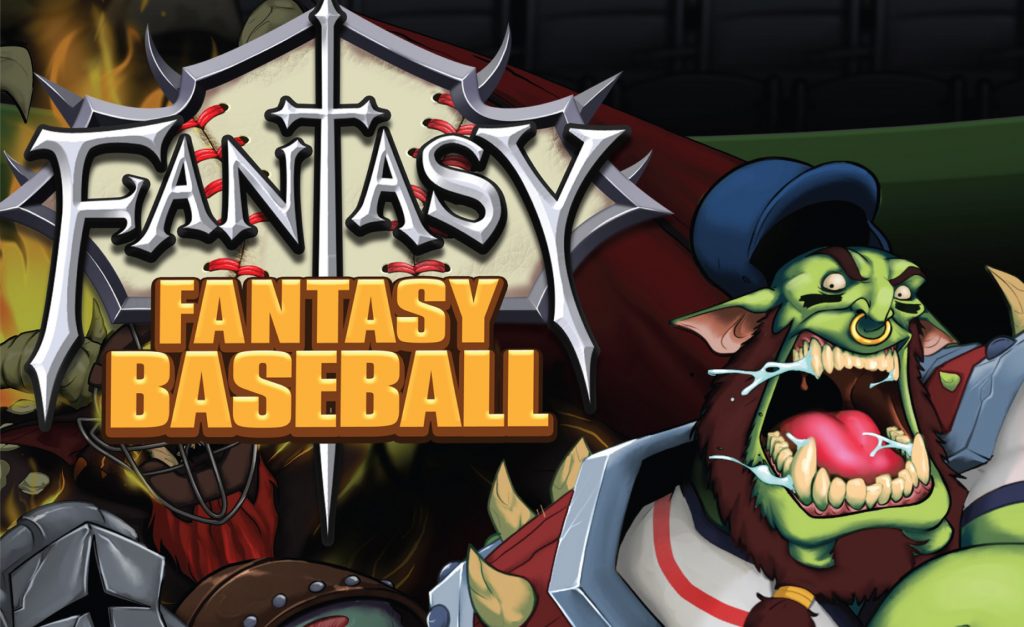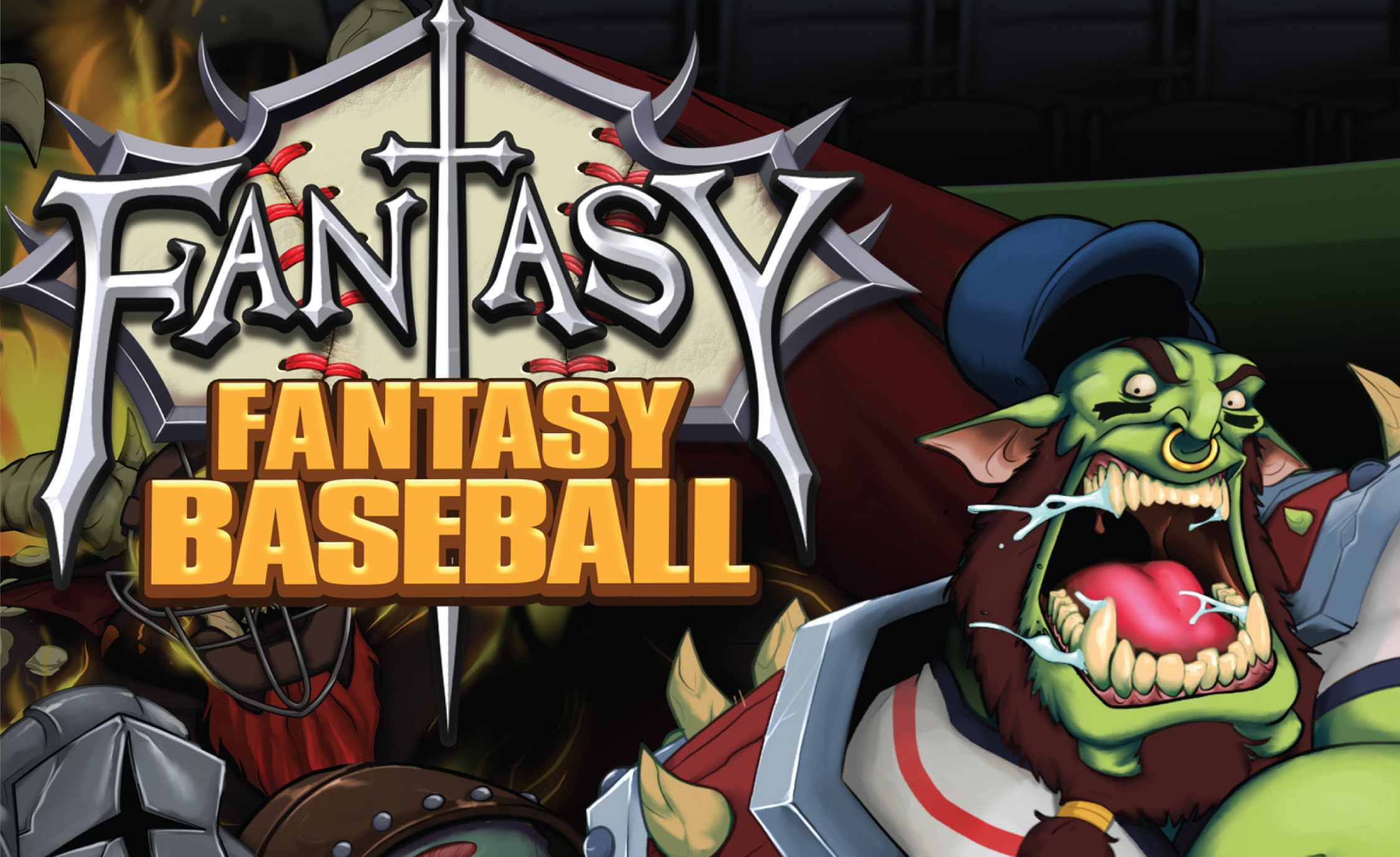 That's no mis-print – The Tabletop Spotlight is focused on the Fantasy Fantasy Baseball – the drafting game based in a Fantasy Baseball setting!
Baseball is a classic American pastime. Fantasy Baseball is a game folks play when the only thing that matters is the stats and the numbers – those players are typically called "Baseball Managers". But Fantasy Fantasy Baseball is a game were players can take on the role of the manager and their players are ORCS! Our friends from Dragon's Lair Comics & Fantasy explain:
Fantasy Fantasy Baseball is a drafting game where up to 2 to 5 players battle to draft their dream team and win their league. The game itself isn't that complex but it does combine quite a few game mechanics into one cohesive game.
Card drafting – Think of it as your live fantasy draft
Action programming – Setting your lineup
Hand management – Choose which players start and which sit
Simultaneous action – Go head-to-head with your opponent
Variable player powers – Use your specific player strengths at the right time
Now, on top of these interesting systems, there is also some shennaigans the Wizard Managers (aka the players) can do – this is a game set in a FANTASY setting after all.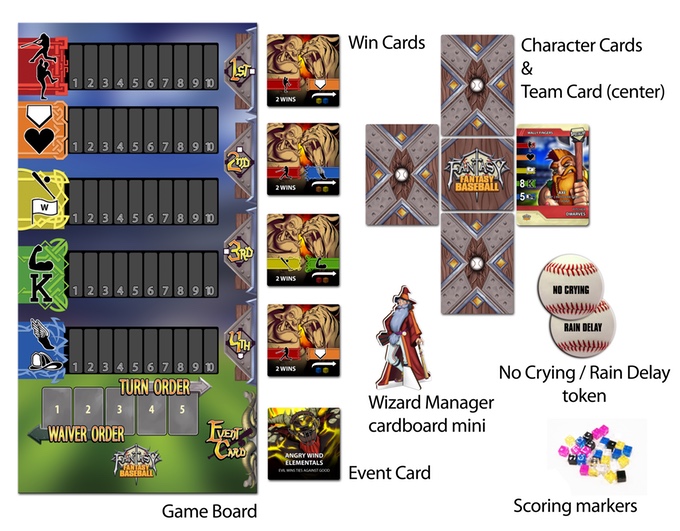 The components are all really well done. I especially appreciate the card art. If you're fan of the game of baseball then you'll get a lot of the inside jokes with the art. But even if you're not a student of the game you can still enjoy this game for what it is: a quick and elegant card game.
The game time varies based on the number of players but on average it only takes about 10 minutes per player. If you're looking a game with a lot of replay value that has some fun art, interesting mechanics and is pretty family friendly then check out Fantasy Fantasy Baseball – in stores now!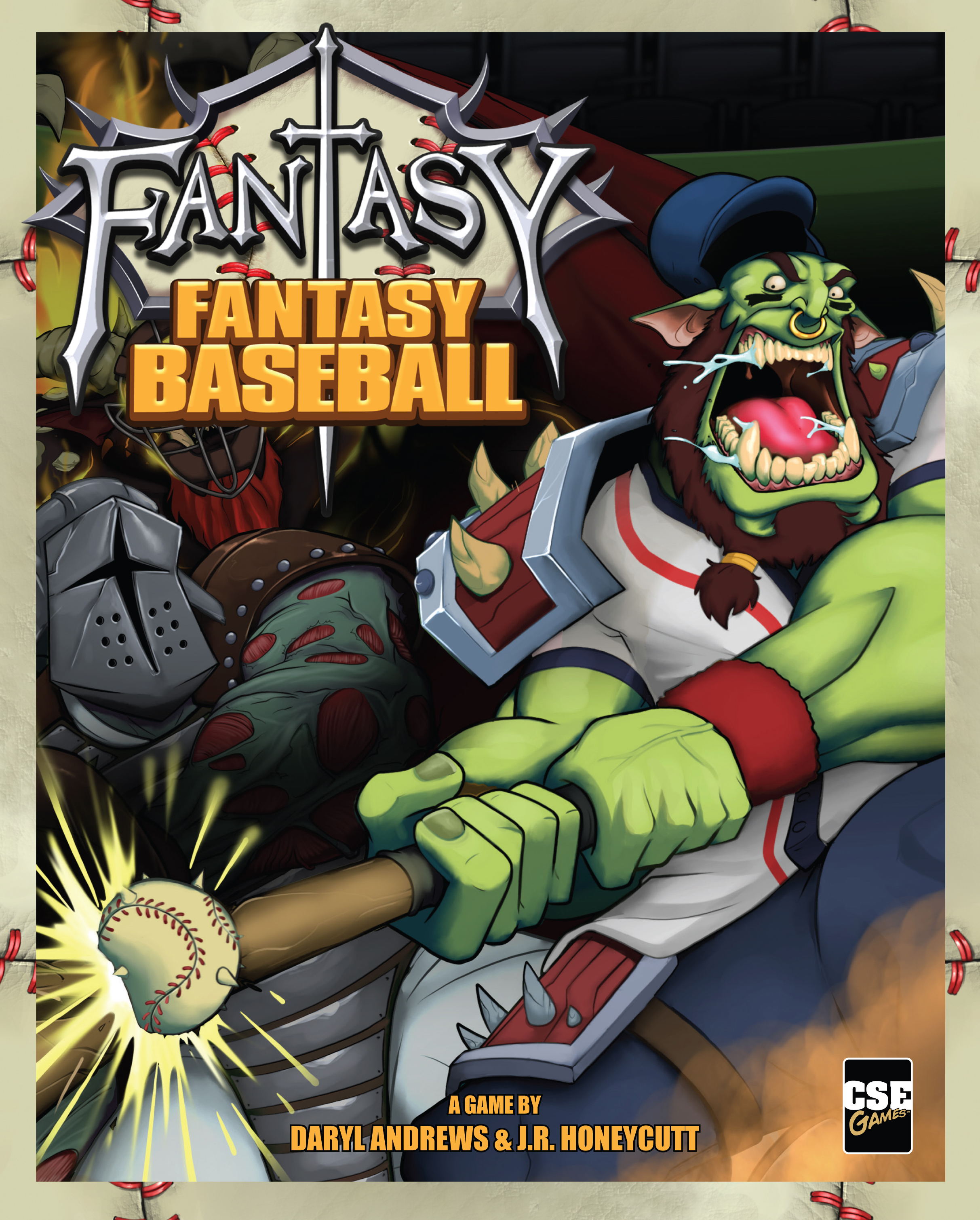 Fantasy Fantasy Baseball is an inventive new card game in which you are the Wizard manager of a baseball team of powerful and gruesome fantasy creatures battling through a season of fantasy baseball. Go head-to-head against other Wizard managers for Victory cards while building up your team's statistics for even more Victory cards. But beware, your players may have spells cast on them.

Subscribe to our newsletter!

Get Tabletop, RPG & Pop Culture news delivered directly to your inbox.
Instead of the typical fantasy baseball experience taking months to play, the entire Fantasy Fantasy Baseball experience is boiled down to 10 minutes per player. The amazing fantasy creatures provide something for the baseball fan and the gamer in all of us.

Baseball fans will love this game, but you don't have to be a big sports fan or baseball fan in order to have a lot of fun with this game.
…Yeah, but can he hit a Curve?