Black Library's Digital Arm gets a new home and it looks like more goodies are on the way!
Games Workshop has announced a new home for all things digital in the World of Warhammer – Warhammer Digital! The number of eProducts from Games Workshop has increased over the years. They used to be housed at Black Library but with the rapid rate of expansion it seems like GW has decided to split Black Library and Warhammer Digital into two separate platforms. Black Library isn't going anywhere – it will still be the home of all the great Warhammer books you know and love. But Warhammer Digital will be the place to go for all things, well, digital!
"Say hello to the new home of Warhammer Digital – your place to shop for all eBook codexes, rulebooks, Battletomes and supplements."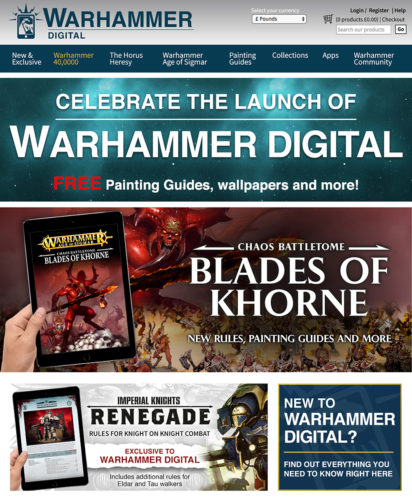 Rules and Supplements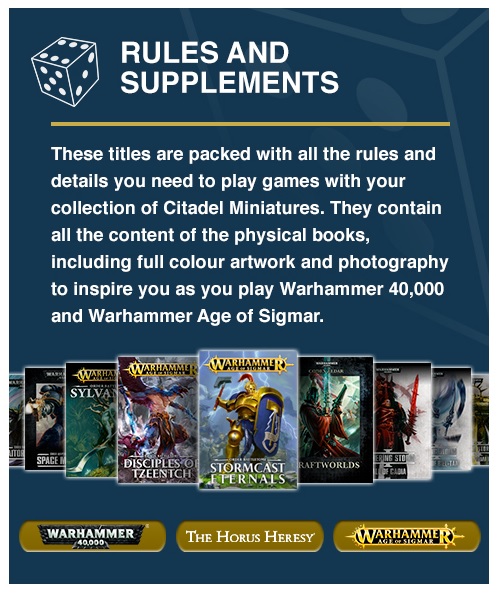 If you're a fan of all the different eBooks or if you're looking to add more to your digital collection then Warhammer Digital has all the current e-versions available for purchase. Just download them to your tablet/eReader and you're ready to play on the go – no need to carry all those codexes in physical form!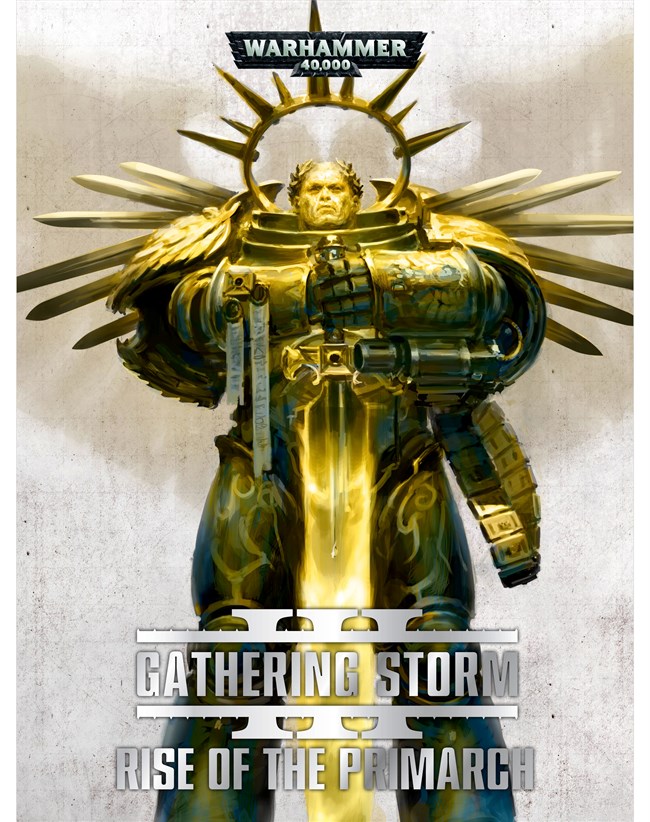 You can get rules for 40k, AoS, and even the Horus Heresy Red books from Warhammer Digital!
Painting Guides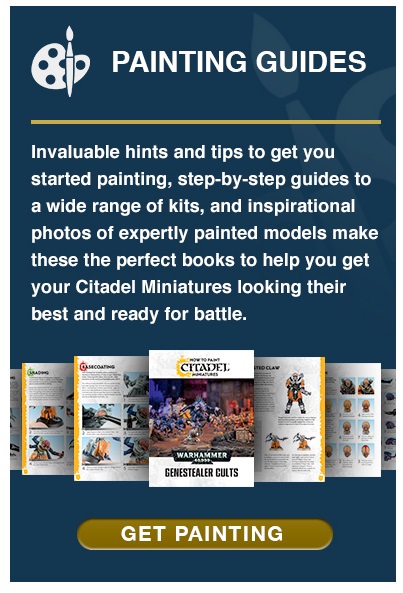 If you're a hobby fanatic they've got you covered, too! You can get the latest painting guides from Warhammer Digital and easily find the miniature paint schemes you want.
More Apps
Games Workshop has been ramping up all their different Apps and now they have a new home on Warhammer Digital. So if you're looking to keep better track of your Blood Bowl team, get the lastest White Dwarf, or if you want to take a crack at AoS Armybuilding on the go then this is your new one-stop shop!
With this new focus on digital products and a new home for Warhammer related Apps I get the feeling it's only a matter of time before we see a 40k App. And I think we can all agree we need one. Maybe we'll see one with the launch of 8th…
Anyhow, Warhammer Digital is up and running. Black Library is still around, too (with some fancy new updates I might add). So pop on over check out both sites when you get a chance.
Check'em both out for some free downloads in celebration of the new site!