Warpath: Operation Heracles Starter Set Available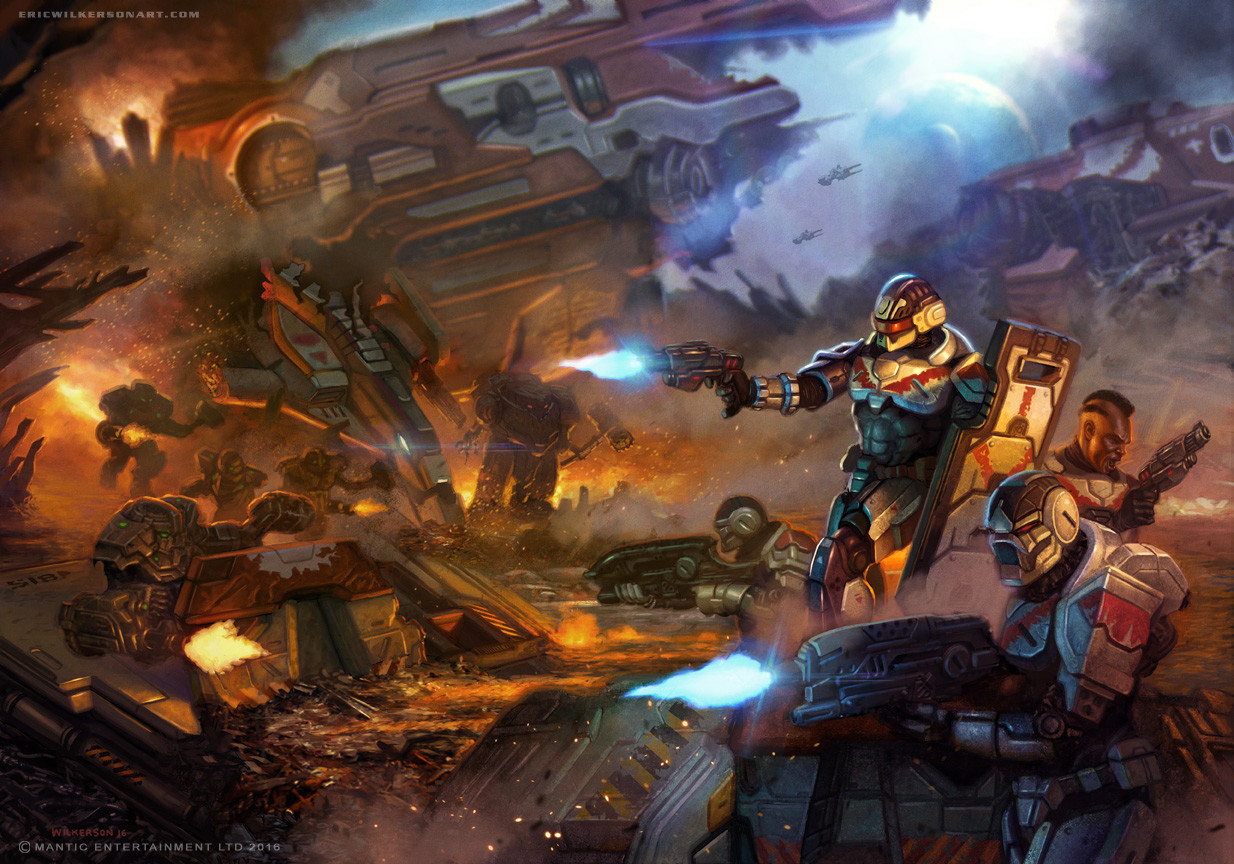 War has come to Triton in Mantic's latest Warpath 2 player starter set!
An invasion force of Forge Father warriors, led by Forge Lord Ingulf Krestürsson, has taken the planet by storm. Fuelled by rumours of an ancient, mythical artefact from their past, the Forge Fathers will stop at nothing to reclaim it. However, the Corporation has its own plans for this storm-wracked world and dispatches Enforcement Protocol Group Heracles, commanded by the mysterious Forward Observer, to retake Triton at all costs. As the planet threatens to tear itself apart beneath their feet, two of the most powerful armies in the galaxy draw their battle lines and prepare to fight to the bitter end to stamp their claim on Triton's riches!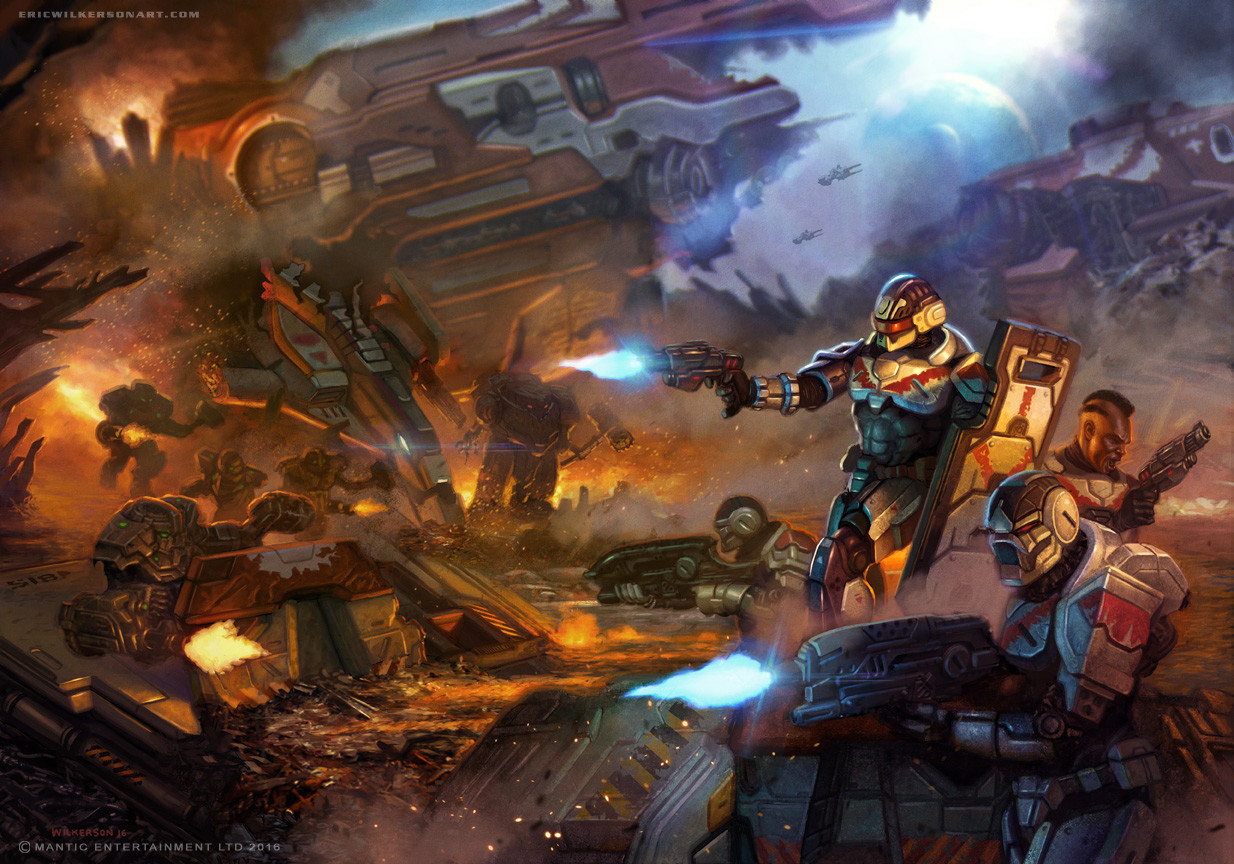 This set contains everything you need to get started with Warpath, including:
Dual Format Warpath/Firefight Rulebook
Operation Heracles Quick Start Guide
8 Command Dice
12 Plastic Activation Counters
12 Plastic Suppression Counters
4 Plastic Shield Counters
2 Plastic Tag Counters
10 Plastic Objective Counters
5 Multi-Part Hard Plastic Enforcers with Weapon Options
5 Multi-Part Hard Plastic Pathfinders with Weapon Options and D.O.G. Drone
5 Multi-Part Hard Plastic Peacekeepers with Weapon Options
1 Multi-Part Plastic Peacekeeper Captain
10 Multi-Part Hard Plastic Steel Warriors with Weapon Options
6 Multi-Part Hard Plastic Forge Guard with Weapon Options and Huscarl
1 Multi-Part Plastic Jotunn Weapons Platform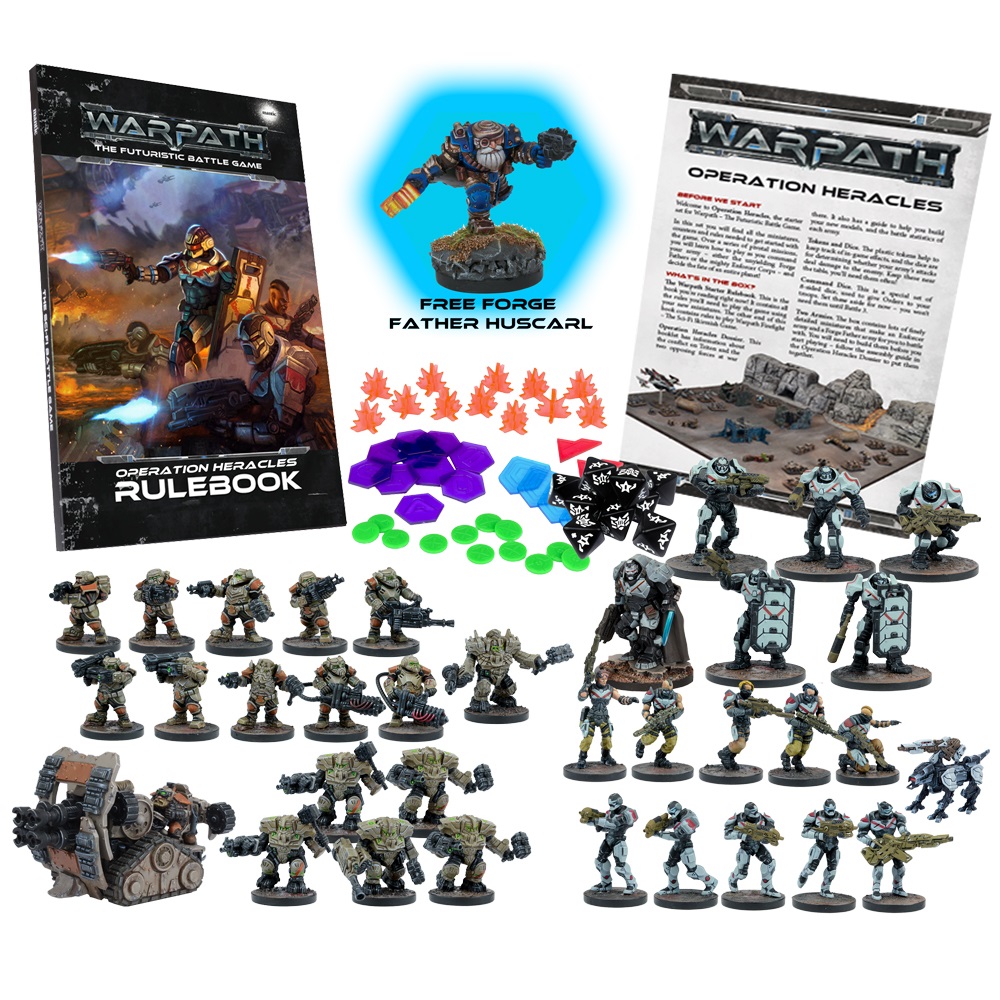 ~That is a WHOLE lot of minis for £49.99. Looking good Mantic!