AoS: Inside the Studio – Kharadron Overlords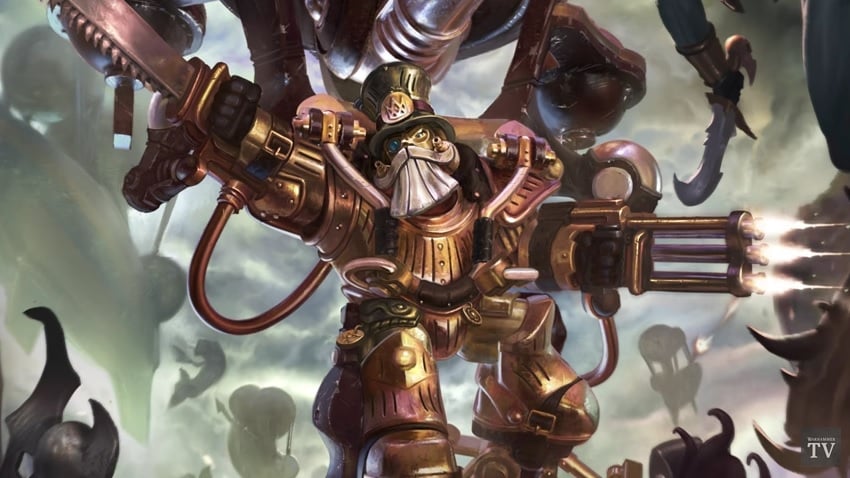 Games Workshop has a special guest on to talk about the upcoming Kharadron Overlords Battletome!
In case you missed the big Twitch reveal yesterday or if you passed the rules teaser, Games Workshop has you covered. They have created a new video with Background Writer Jeremy Vetock who goes on a deep-dive into the Kharadron Overlords Lore & More!
via Games Workshop
Today we hear from the Warhammer Studio as Warhammer one of the writers, Jeremy Vetock, behind the new Kharadron Overlords Battletome.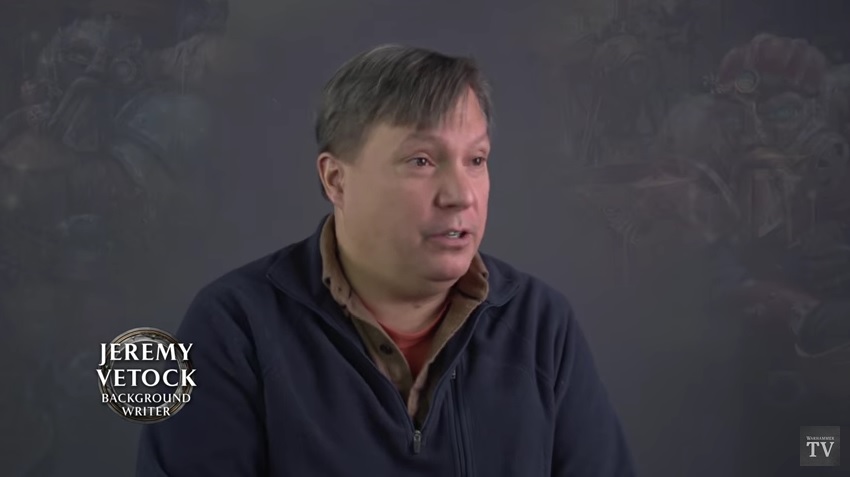 This is certainly a new take on the Dwarves of old. These new Kharadron Overlords are a sky-dwelling civilization. When their allies in the mortal realms turned their backs on them and their gods left they were forced to flee and hide from Chaos. In doing so, they developed a new code to survive. Thanks to the code they stayed hidden from the corruption and chaos below and their civilization grew strong. Much like Sigmar and his forces, they were bidding their time to intervene.
Once the Stormcast Eternals gained a foothold and started to establish cities and culture again, their code would allow them to open up trade routes and make their presence known. Now a thriving culture, they have their roots in the Duardin of old but with a new twist. They are a self-reliant people, driven by profit, and faithful only to their new code.
This video itself is also PACKED with loads of awesome artwork. Here's few pictures just to show you what we're talking about: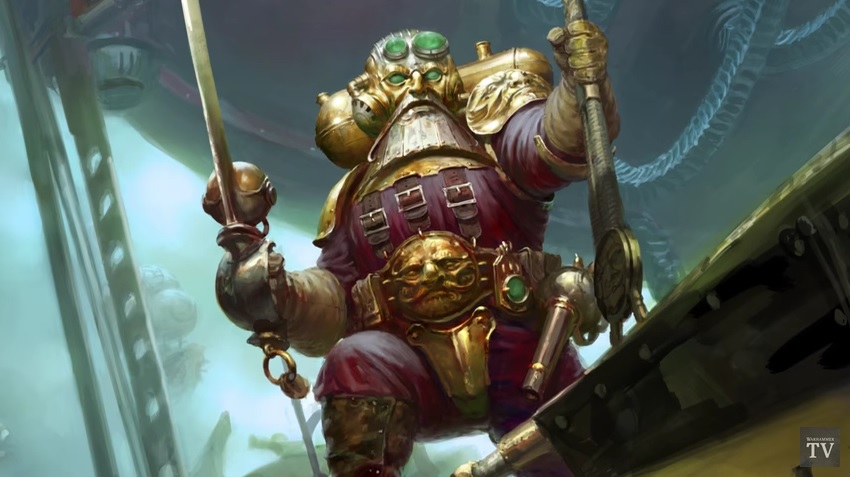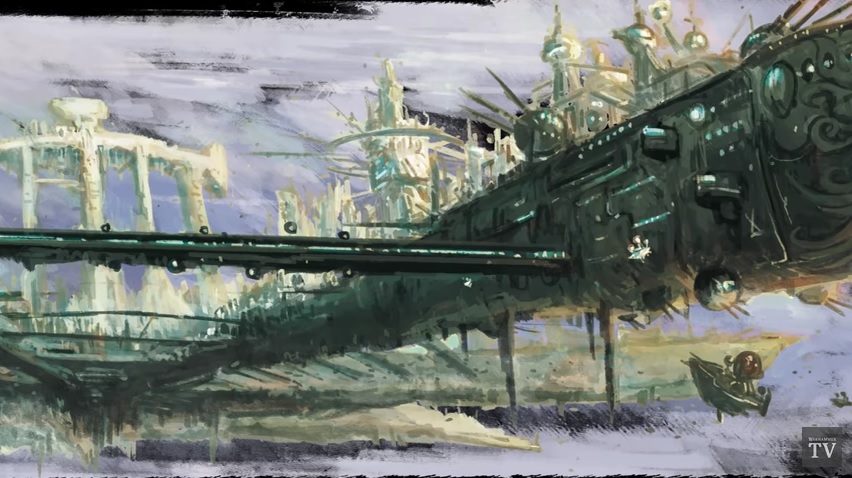 Subscribe to our newsletter!
Get Tabletop, RPG & Pop Culture news delivered directly to your inbox.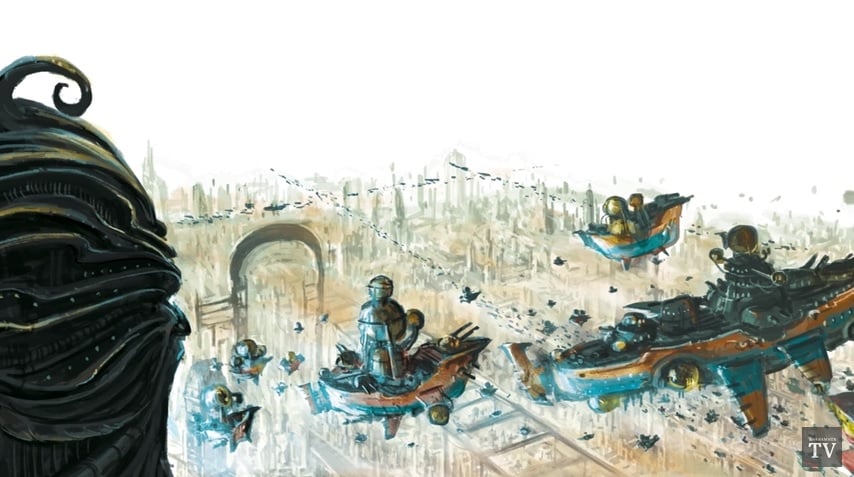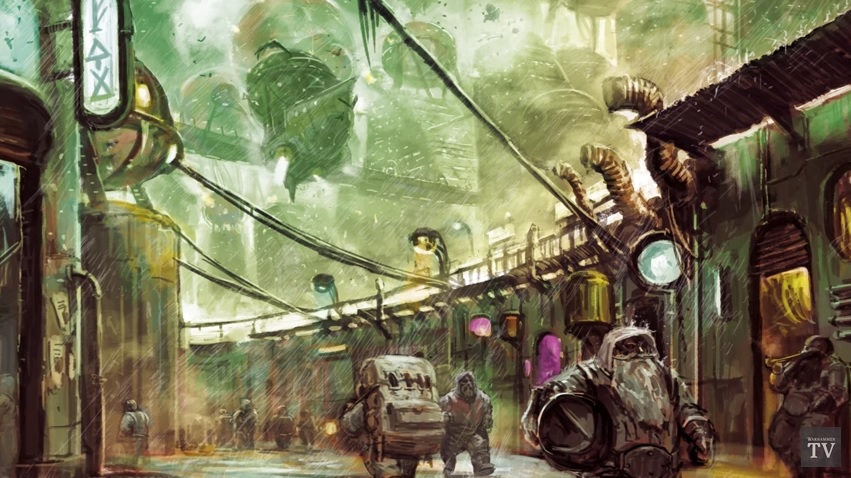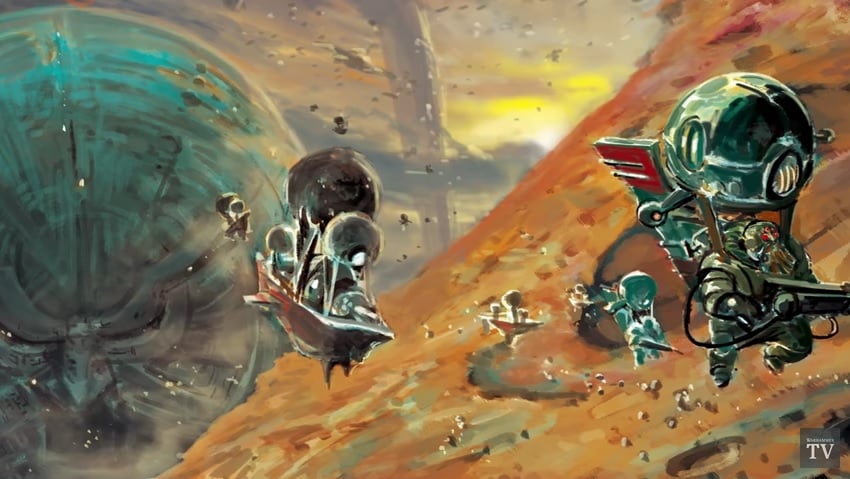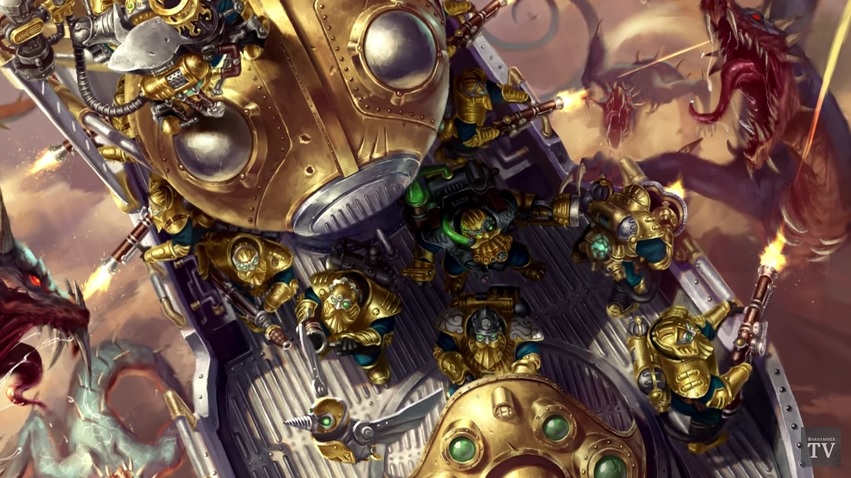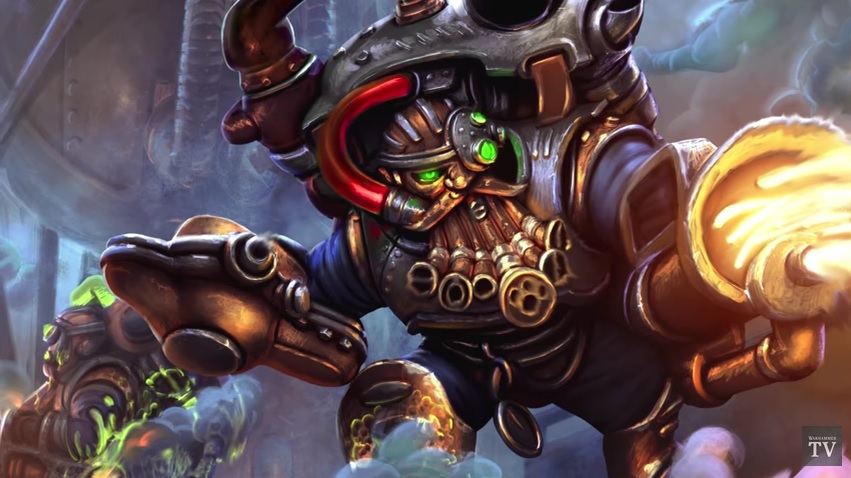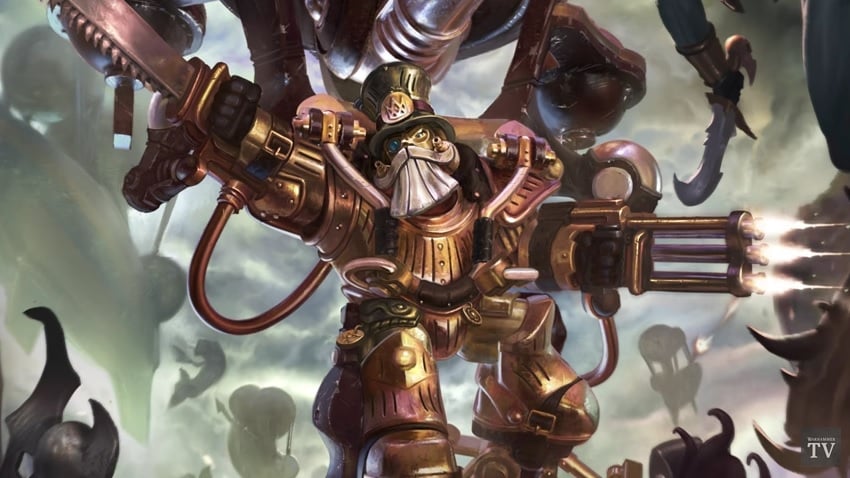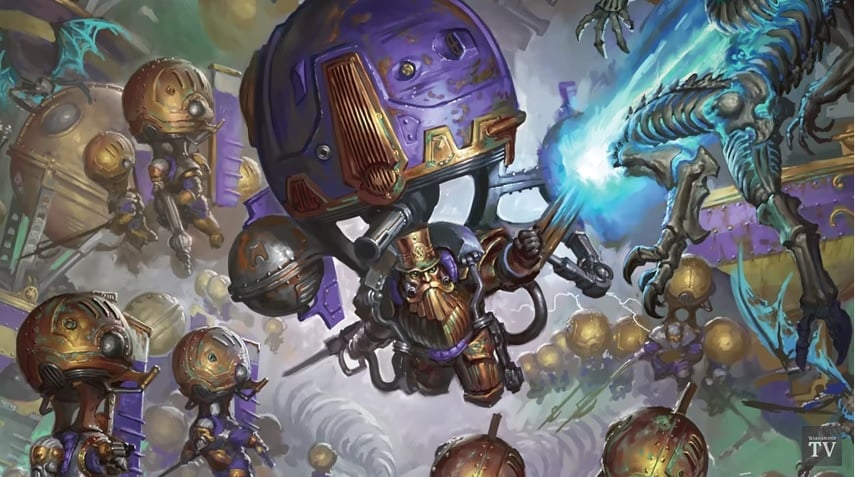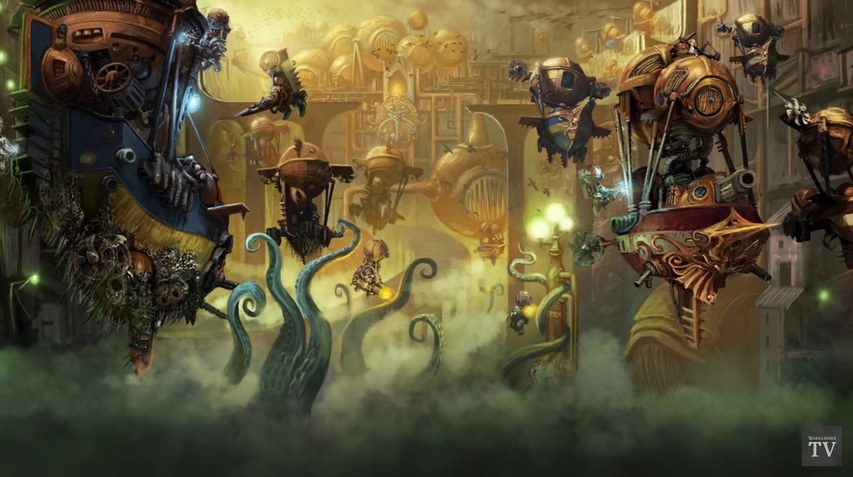 Protect the Profit…