Tabletop Crowdfunding Round-Up: April 11th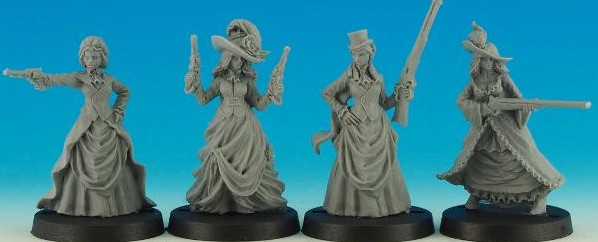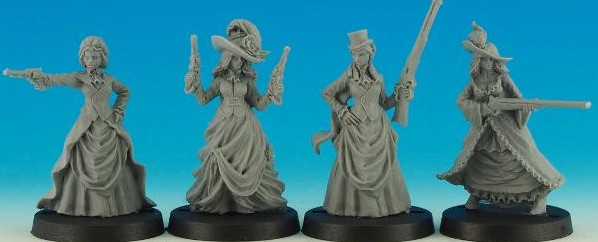 Deep space dogfights and bullet-slinging banditos- Come check out this week's batch of Kickstarter highlights!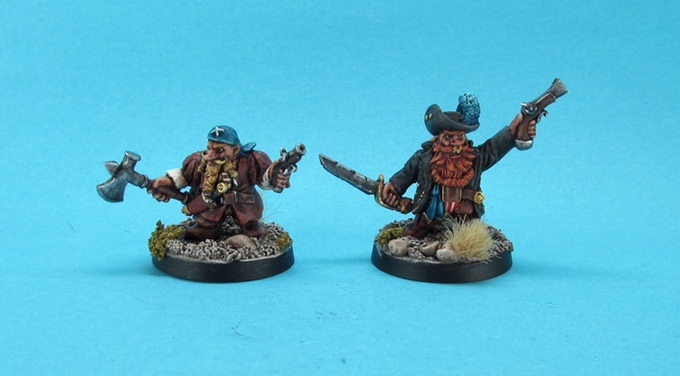 Pictured above: Tombstone and Captain Redbeard's Pirate Dwarves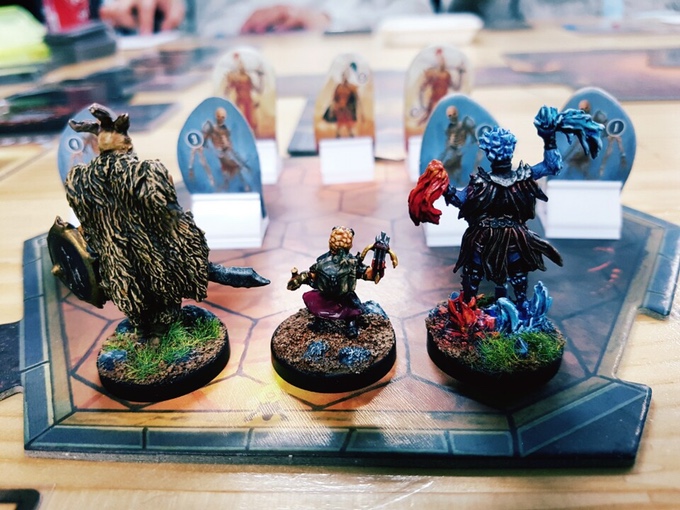 Let's start this week's article with the highly anticipated reprint of Gloomhaven, which has accumulated over $1.7 million in its first week on Kickstarter. Gloomhaven is a card-driven, cooperative dungeon crawler for up to four players. Choose a wandering mercenary and work with your friends to clear out dungeons full of monsters and loot in this campaign-focused experience. Between dungeons, players will get to make choices that alter future scenarios. This new printing includes a revised rulebook and upgraded components, as well as a mini expansion with new scenarios. You can grab your copy for $99, but veteran players can grab cheaper pledges that only include the new stuff.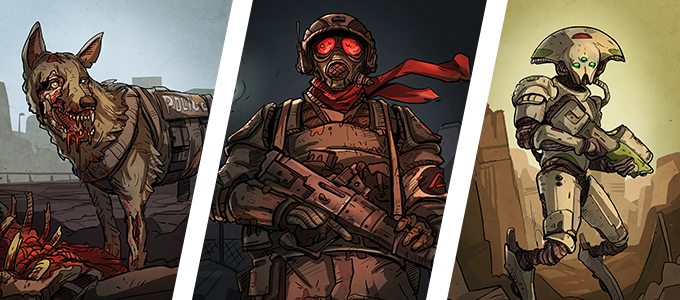 Maximum Apocalypse is a cooperative survival roguelike for up to six players. Choose from one of six character classes with their own unique decks and work together with other players to scavenge for resources and survive deadly encounters with mutants, monsters, and/or aliens. Players can customize the game's scenarios by mixing the cause of the apocalypse (Zombie, Nuclear War, or Alien Invasion), enemy encounters, item cards, missions, and map tiles. A copy of Maximum Apocalypse will set you back $40.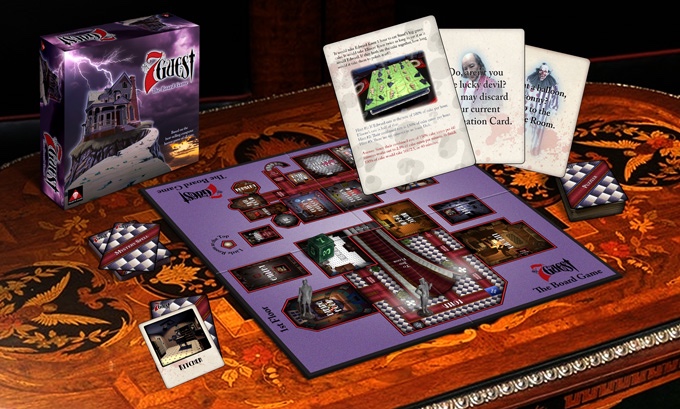 The 7th Guest is getting the board game treatment by the same development team that originally made this classic PC adventure game. While the PC game was single player, this board game adaptation allows up to six players to play the roles of the titular guests at the Stauf mansion. Each player is given a destination at the beginning of the game. Along the way, players will encounter various logic puzzles, spatial problems, riddles, and brain teasers they must solve. These puzzles can be stolen by other players if you aren't quick enough to solve them, hindering the progress you make towards your destination. A standard copy of The 7th Guest will cost you $65.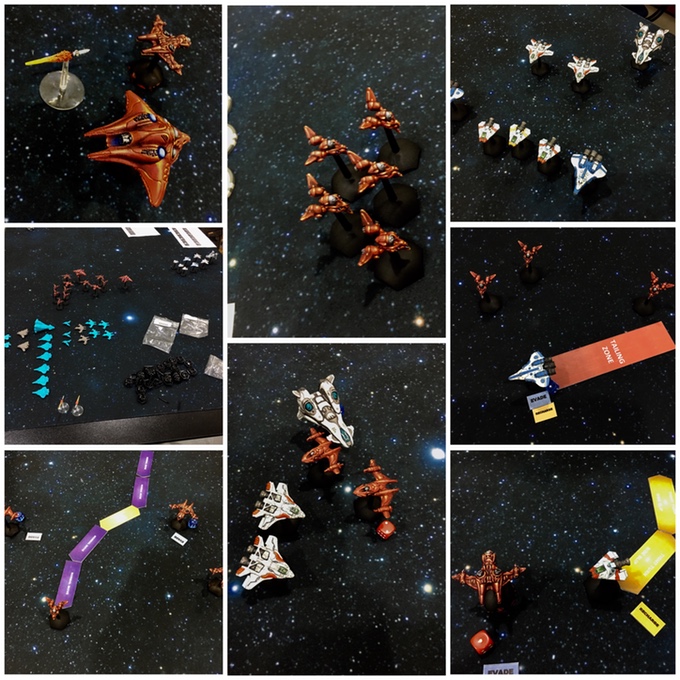 Star Eagles is the latest squadron level space combat miniatures game to make its way to Kickstarter. The game features two factions so far: The humans of the Confederate Stars, and the mysterious, snake-like S'Sekai. A standard game of Star Eagles consists of around 8-12 ships per side, but it can be scaled up or down. The Detailed format focuses on small skirmishes between a handful of fighters and features more advanced ship damage systems, while the Epic format is all about mass battles where ships move as entire squadrons instead of individually. Star Eagles also features an open source ship creation system where you can design your own fighters, or recreate your favorites from other franchises. The $60 pledge contains everything you need to get started with a friend, including 9 resin ships.
Subscribe to our newsletter!
Get Tabletop, RPG & Pop Culture news delivered directly to your inbox.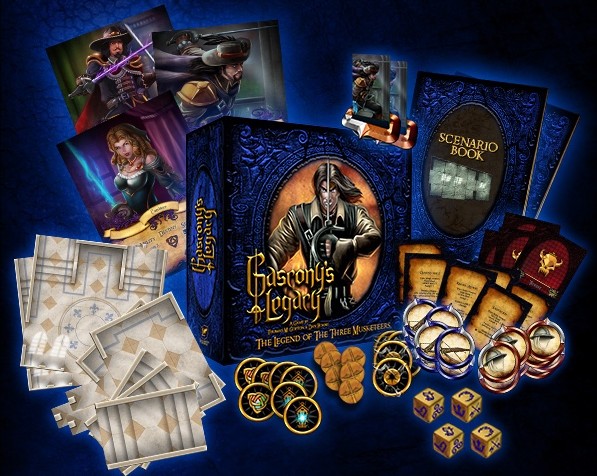 Gascony's Legacy is the fourth game in Lynnvander's Legacy series of cooperative tactics board games based on classic folk tales. This time around, players will take on the role of The Three Musketeers on their quest to defeat the Cardinal and rescue France from corruption and darkness. Play one-of scenarios, or make your way through an entire campaign based on the exploits of Athos, Porthos, Aramis, and D'Artagnan. The full game normally costs CA$ 65/$49, but there is still some time left to grab it at a discounted price.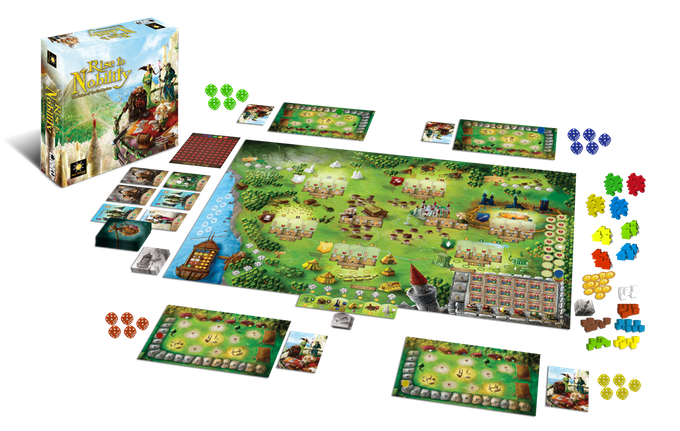 Final Frontier Games is working on a new worker placement board game set in the same universe as their previous game, Cavern Tavern. Each player takes on the role of a fledgling landowner in the newly established city of Caveborn. Players compete to gain the most prestige by housing incoming settlers, constructing new buildings, and playing politics with the Stone Council. The ultimate goal is to gain enough prestige to become the next member of the Stone Council before delegates arrive to cast their votes. The base game is $49, with a deluxe version available for $10 more.

Black Scorpion Miniatures is looking to expand their range of 32mm resin Old West miniatures, complete with a campaign-focused skirmish game called Tombstone. The range will consist of over 110 miniatures divided amongst six factions: Lawmen, Outlaws, Mexicans, Natives, 7th Cavalry, and Undead. That isn't to say you can't mix and match though, as the game is ultimately about building your own customizable posse over the course of a lengthy campaign. You can even make mounted versions of any miniature in the range with Black Scorpion's horse conversion kit. The £105/$131 pledge seems like the perfect way to jump into the game with a friend, and includes the rulebook with two faction boxes of 15 models each.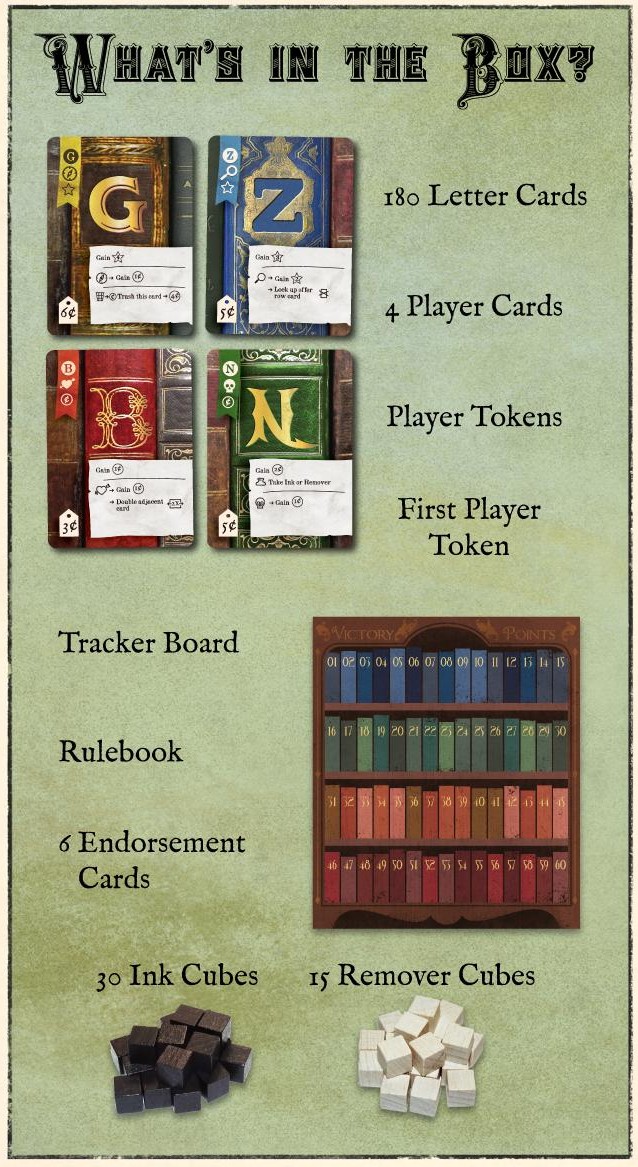 Finally we come to Hardback, the standalone sequel to Tim Fower's previous game, Paperback. Hardback is a deckbuilding/word game where players compete to write bestselling novels as a budding 19th-century author. Buy and collect cards to write novels from one of four genres: Horror, Romance, Adventure, and Mystery. Novels from each genre have their own unique attributes that can help you achieve your goal of becoming the most prestigious author of the age. You can buy your copy for only $27.
Didn't find anything you like? Here's a few other Kickstarter campaigns you might be interested in:
~Which of these campaigns are you interested in?